When we talk about rusty pilots, we are typically talking about certificated, but inactive pilots.
But there's another class of rusty pilots who have slightly different requirements: Pilots who started flight training but were unable to finish their first full certificate. I say "full" because the student pilot "license" is a certificate.
Unlike the typical rusty pilot, the rusty student pilot needs more than a flight review to get flying again. (See A road map for rusty pilots here.)
Like rusty pilots, you'll need to find an instructor and an airplane, but from there your course is a different one, and we're here to help you navigate it.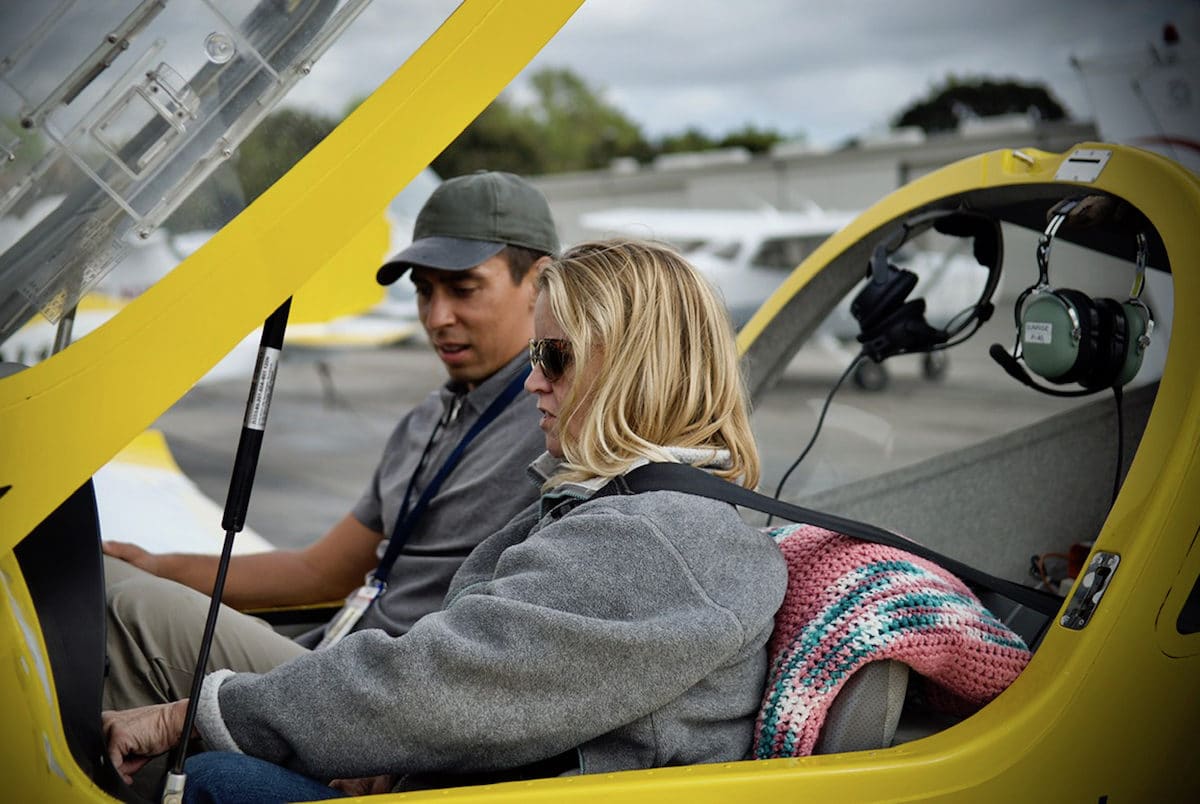 Ground School and the Written Test
Here's the bad news: Remember that written test you spent so much time studying for and stressing out over? Yeah, sorry, it's expired.
A passing score on an FAA written, officially called a Knowledge Test, is only valid for two years. Well, technically 24-plus months as the official wording is 24 calendar months after the month it was taken, but I think it can be taken for granted that if you are a rusty student, you'll need to retake your sport, recreational, or private pilot knowledge test.
The good news is that there's no shortage of exam prep materials to refresh your memory and update you to the changes. There are books, videos, websites, mobile apps, and online interactive programs all engineered to help you succeed.
How to choose? Well, one option is to simply update the materials you used last time you passed. Hey, it worked then, right?
But depending on how long ago that was, you might be missing out on some exciting new approaches, so don't be afraid to shop around.
Still, as this is going to take you a while, and you can't proceed to your checkride without having first passed the written, you should probably get cracking on the ground studies as the first order of business.
Student Pilot Certificate
And that's not all that's expired. Depending on when it was issued, your student pilot certificate may have expired as well.
If you have been carrying a plastic student pilot certificate in your pocket to impress your gender of choice, you are good to go. Which is to say, it's not expired. Plastic student pilot certificates are like diamonds: They're forever.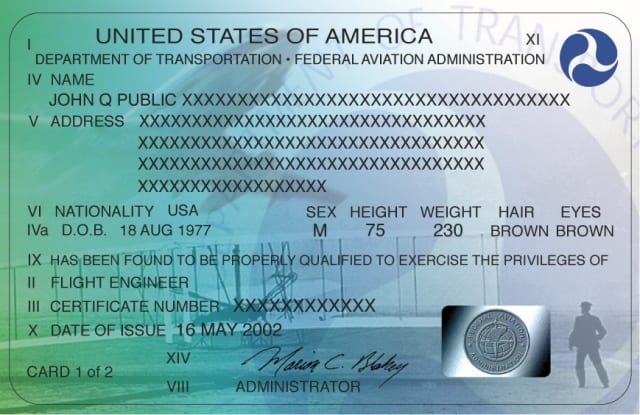 If, on the other hand, you've been trying to score with a paper student pilot certificate, then it is expired. All paper student pilot certificates have now expired, the last of them ever issued biting the dust, ironically, on April Fools' Day 2021. And they say the FAA doesn't have a sense of humor.
If you have a paper certificate, simply contact the FAA for an upgrade to the good-for-forever-kind. Well, actually, it's only valid until you pass your checkride, but then you'll be too happy to care.
Medical (Maybe)
If you had a medical, in all likelihood it's expired as well, as the longest they can last (depending on the aviator's age and the class of the medical) is five years. So you're going to need to do something about that, but you now have a lot more options than in the past.
One option is to simply get a fresh medical. Hopefully, you've kept good records of every doctor's visit you've ever made, for any reason, and of any pill you've ever taken since the first time you met an Aviation Medical Examiner — because the FAA will require this information.
Another option to the medical requirement, if you previously had an FAA medical when you were training, is to trade it in for BasicMed. See the medical section in "A roadmap for rusty pilots" for details on that.
Meanwhile, if you are working toward a sport pilot certificate, you can use a valid state driver's license in lieu of an FAA medical, so long as you never had a medical denied or revoked. You can still do this if you had a valid medical that you simply never renewed, or even if you never had a medical at all.
And flying machines without engines (gliders and balloons) do not require any sort of medical or medical equivalent.
Flight Time and Certified Flight Instructors
How much time it will take you to get back on track to your certificate is difficult to predict, as rusty students vary quite a bit in how much training they've had, the intensity (frequency) of that training, and how long ago that training was.
Naturally, you'll still need the minimum required hours for whichever of the three initial pilot certifications you are after, but you're going to need to re-learn some of what you forgot, as well.
Still, being a rusty student is a heck of a leg up on starting from scratch. Re-learning is faster than learning, and all your hours — as long as you still have your logbook — are still "good." They will count toward the minimum required hours set out in the regulations for the various certificates.
Of course, nowadays, almost nobody actually gets their certificate in the minimum hours, so if you are 35 hours towards a private pilot certificate and have told yourself you "only" need five more hours, you are kidding yourself.
"Almost nobody actually gets their certificate in the minimum hours, so if you are 35 hours towards a private pilot certificate and have told yourself you 'only' need five more hours, you are kidding yourself."
But what's realistic? Well, the consensus among flight schools is that 60 hours is a realistic average for a private pilot certificate. I think that if you subtracted half your rusty student time from that number and used it as a best guess as to how much more you'd need to put in, it would be a realistic number.
So it's not like starting from scratch, but neither is every rusty hour as valuable as a fresh one.
Preparing for the Checkride
It's the lack of a checkride that made you a rusty student, rather than a full-fledged rusty pilot. So here's the first thing you need to know about crossing that hurdle once and for all: Today's checkride, still made up of an oral knowledge test and a flight portion, might be quite a bit different than the one you were preparing for when you last flew.
Starting in 2006, the FAA moved away from its decades-old task-demonstration checkride for the private pilot certificate to something called the Airman Certification Standards (ACS).
The real difference for you is that the old test evaluated isolated skill sets, and the new one judges a pilot's overall knowledge and aviation thinking processes, as well as her stick and rudder skills. Having, decades ago, passed my instrument checkride with no clue whatsoever on how to actually file an instrument flight plan, this seems to me to be an improvement.
Still, if your flight training back in the day was geared toward passing the old test, you're going to encounter an entirely different kind of training at your flight school. If you were training prior to the ACS, on a typical flight you went out and practiced various maneuvers and at some point you could count on your instructor reaching over, yanking the throttle back, and announcing, "You just lost your engine!"
Now a typical training flight is likely to involve an ever-evolving scenario, complete with weather challenges, airspace issues, and simulated external pressures. You'll be taught to monitor yourself as much as the airplane's instruments, and to constantly loop acronym-laced mental checklists into flight.
In fact, you might get the feeling that you're spending more time on Aeronautical Decision Making, Risk Management, and Single-Pilot Crew Resource Management than you are on actually flying the flippin' airplane.
But your CFI will still pull the engine.
Rent or Buy?
Unlike fully-certificated rusty pilots, a rusty student can sometimes make a pretty good financial case for buying a "starter" airplane to use for flight training. With rental rates, including fuel surcharges, currently ranging from $175 to $180 per hour nationally, according to officials with the Flight School Association of North America (FSANA), the math favors the rusty student, who needs to make a larger flight time investment.
Potential buyer beware, however, for many popular models, it's a seller's market out there. But if you are really just interested in finishing your certificate, building some time and experience, and flying for the joy of it, there are still some "deals" to be had.
A relatively high-time, cosmetically challenged, round gauge Cessna 150, Aeronca Champ, Beech Skipper, Luscombe, Piper Cherokee, Stinson, or the (beloved) Ercoupe are all well worth a second look for the rusty student.

The good news about a hot airplane market is that it's easier to sell your training bird and move up to something else when you are ready.
Will you make money on the sale? That's unlikely with prices at a peak right now, combined with the fact that you're going to add time to the airframe and engine, but you won't lose your shirt (excluding the one on your back on the day you solo) and there's a good chance that you'll save money on the total cost of finishing your certificate.
But it won't be a huge savings, and know that, when it comes to airplane ownership, the purchase price is just the cost of entry. Fuel and oil are obvious add-ons, but don't forget that you also have insurance, which costs more with age, parking, and maintenance. An annual inspection for even the simplest of GA aircraft realistically starts at $1,000, and can be many times that depending on what issues are uncovered.
As a general rule, if you get a "great price" on an airplane, you can expect to pay that much more in first year maintenance, after which it will settle down, but will never be, you know, cheap.
But a final advantage to purchasing an airplane is that you are less likely to graduate to a full-fledged rusty pilot. With two sets of wings (your pilot's wings and your airplane's wings) you'll have access to the most affordable of flying because you've already leveraged much of the purchase price with the savings in aircraft rental.
And you'll always have access to a plane when the sky is calling.