The flight training industry has struggled with a lack of Designated Pilot Examiners (DPE) for years.
In fact, the complaints got so bad about long delays in scheduling check rides that Congress stepped in.
As part of the FAA Reauthorization Act of 2018, the FAA was required to conduct a review of existing DPE policies. A DPE Reforms Working Group was convened to conduct this review, with its recommendations delivered to the FAA in June 2021. A formal response from the FAA to these recommendations is expected this year.
But researchers in the Aerospace Department at Middle Tennessee State University felt that the FAA hadn't reached out to the flight training community or DPEs to solicit their perceptions on the state of the system.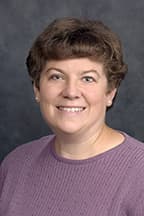 "It seems like if the FAA is getting ready to act on those recommendations, the industry should have a chance to voice their thoughts," said Dr. Wendy Beckman, a professor at the university." Unless there are actual regulatory changes, the NPRM (Notice of Proposed Rule Making) process would not be involved, so the risk of changes being made with no one beyond the working group getting a say was my concern, precipitating the survey."
The survey was sent out in February 2022, and researchers report there was a "robust response, with more than 300 DPEs and 770 flight schools participating." That's about 36% of the flight schools and DPEs the survey was sent to, according to researchers.
Not surprisingly, the flight schools perceive a greater problem than DPEs in scheduling timely check rides.
Flight schools report that only 40% of their applicants are able to schedule a check ride within a two-week period, while DPEs indicated they believe that 80% of applicants are able to schedule a check ride within two weeks.
In addition, significantly more flight schools (83%) perceived there were too few DPEs available in their geographical area than DPEs (21%).
There was agreement between the two groups that approximately 20% of applicants travel outside of their geographic area for a check ride, and that an additional 20% of check rides are conducted by DPEs who have traveled outside of their geographic area.
"Due to the nature of geographic boundaries, in some cases this does not mean a significant distance was traveled, but given that 94,000 check rides were conducted by DPEs in 2021, this does mean over 37,000 check rides were done with either the applicant or the DPE outside their geographic area," Beckman reported.
On the flip side, both flight schools and DPEs did agree on several points, including:
The need for improvement to the FAA's DPE locator website, which was perceived as effective by only 50% of DPEs and flight schools. Many comments were provided regarding the need to make the locator more user-friendly, especially regarding authorization types and the provision of additional search parameters, such as the name of a city or zip code. Flight schools also indicated that it would be advantageous to see a DPE's check ride availability and even schedule check rides through the website.
There was strong support for DPEs to be able to conduct an oral test even if it was unlikely a flight test could proceed after successful completion of the oral test, for instance due to weather. There was strong consensus by both groups (86%) that this change would be beneficial.
There was also agreement that a flight test should not be administered if the oral test was not passed, although DPEs had a stronger preference on this item (81%) than flight schools (59%).
There was strong support (80% from both groups) for allowing DPEs to conduct check rides under the provisions of BasicMed versus continuing to require a minimum of a third class medical for all DPEs.
There also was solid support for the development of a confidential survey feedback system, administered by the FAA, by which applicants could complete a survey regarding their check ride experience. The survey found that 82% of flight schools were in favor and 56% of DPEs were in favor or had no preference about a feedback survey.
Beckman has shared the results of the survey with her contacts at the FAA, as well as the 2,000 flight schools and 850 DPEs the survey was initially sent to.
"I hope the FAA uses the information to inform their policy decisions, and I hope the DPEs and flight schools become aware of the decision-making process, which is ongoing, and become involved in it, as better decisions will be made if all stakeholders have a voice in that process," she said.
The next step in the study is to break the information down by geographic region, according to Beckman.
"Some areas appear to have more difficulties with getting check rides in a timely manner than others," she said. "For instance, there have been several flight schools in Florida who have asked me to look specifically at the data for their area."