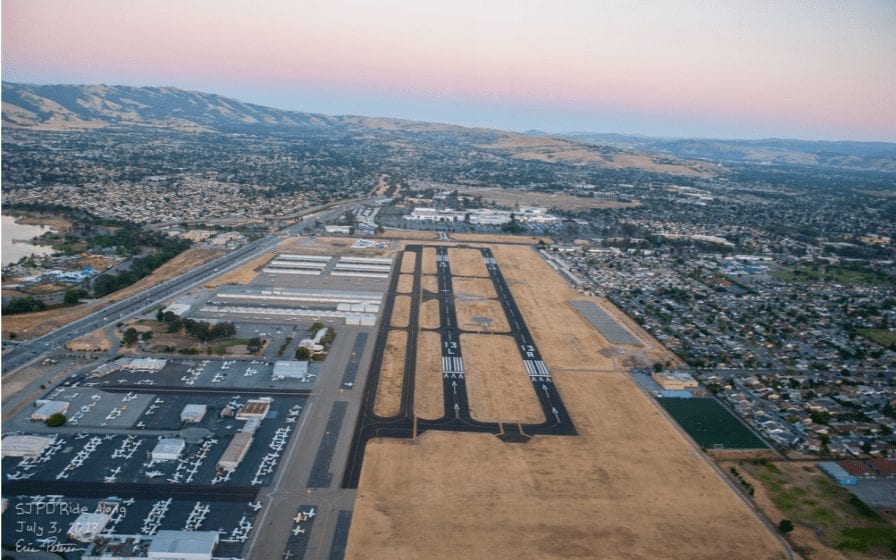 A story in the San Jose Mercury News reports that soil samples taken at Reid-Hillview Airport (KRHV) in San Jose, California, did not contain lead levels that exceed local, state, or federal standards.
The soil study, commissioned by Santa Clara County, follows an airborne lead study concluded in August 2021 that found that children who live around the airport had elevated levels of lead in their blood. That was one of the factors in the county banning the sale of 100LL at Reid-Hillview, as well as the county's other general aviation airport, San Martin Airport (E16).
According to the local newspaper report, the new study examined soil from 32 locations across the airport.
"Results of this study determined that total lead was not detected above San Francisco Bay Regional Water Quality Board Environmental Screening Levels, (Environmental Protection Agency) Regional Screening Levels, or California Total Threshold Level Concentration trigger values in any of the soil samples collected during investigations at either airport," the study stated.
"The new soil study is bound to intensify debates surrounding the planned closure of Reid-Hillview Airport," writes reporter Gabriel Greschler.
Efforts to close the airport have been going on for decades. County supervisors voted in 2018 to stop accepting federal grant dollars for the airport, which could lead to Reid-Hillview's closure in 2031.
You can read the San Jose Mercury News article here.