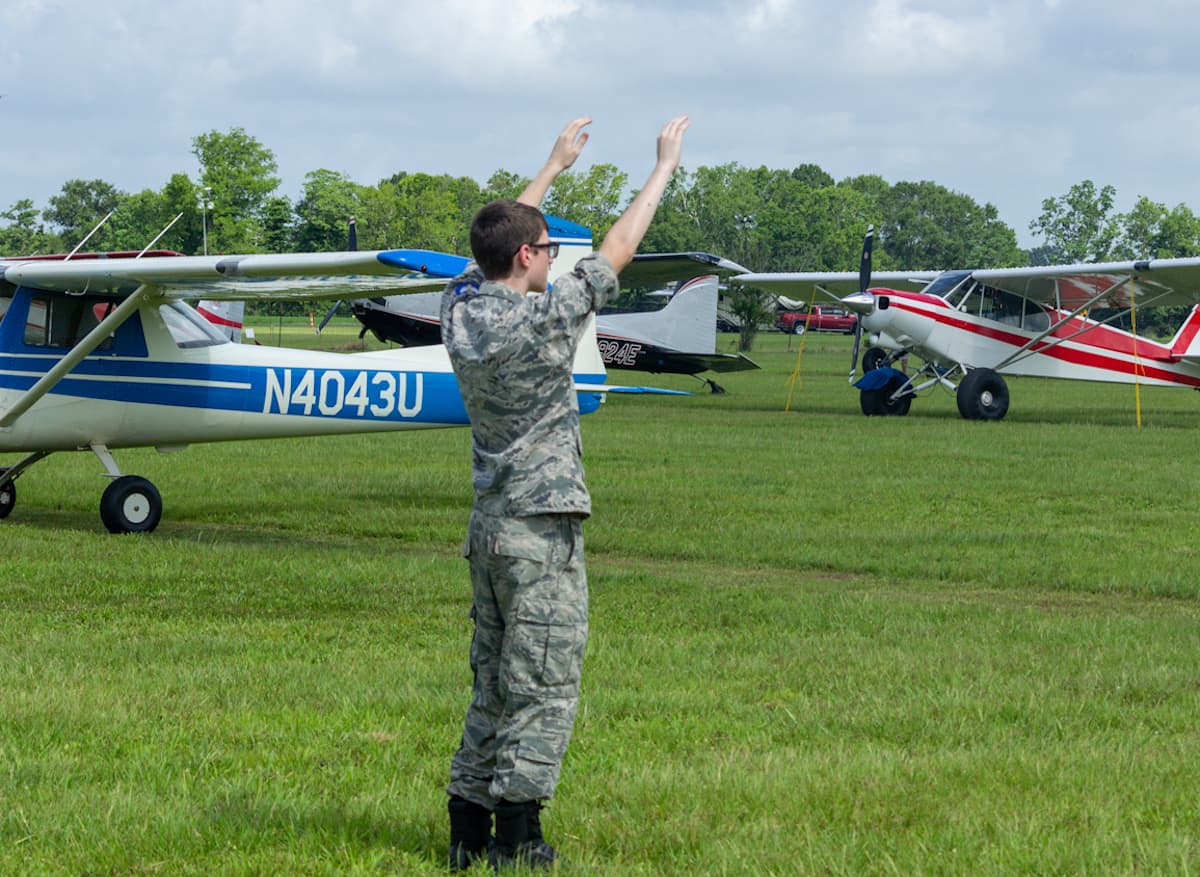 Go to any airshow and you'll see them: Young men and women in Civil Air Patrol uniforms pitching in wherever they can help.
They are most visible when their duties include marshalling aircraft. This involves using visual cues to lead aircraft to their parking locations.
They were in full force at Rockin' on the Runway, an airshow in Sunset, Louisiana, on June 11, 2022.
For some cadets, it was their first experience as marshalls telling much older pilots where to park their planes. But the cadets didn't go into the task without training, according to officials with the Lake Charles, Louisiana, composite squadron.
"They receive training at quarterly Search and Rescue Exercises (SAREX) conducted by the Louisiana Wing and on-site at events like this one," explained 2d Lt Tracy Jordan of the squadron's public affairs office. "A trained senior member is with them giving instruction as they learn."
Cadet Senior Master Sergeant Brantsen Gill, Cadet Airman Eli Pellerin, and Cadet Airman Ayden Martin performed marshalling duties at the airshow, while Cadet Chief Master Sergeant Abby Rougeau, Cadet Senior Airman Allyssa Rougeau, Cadet Airman Izaiah Pellerin, and Cadet Airman Malachi Pellerin served as color guard. Cadets from the squadron also assisted with crowd control.
Across the United States, more than 23,000 young people participate in CAP's cadet programs, officials added.
Rockin' on the Runway was created to raise funds and awareness for special needs children and young adults residing at St. Mary's Residential Training School in Alexandria, Louisiana. More than 200 children and young adults with developmental disabilities live and attend classes at the school.
In addition to the airshow, the event included a car show, food vendors, and live music.