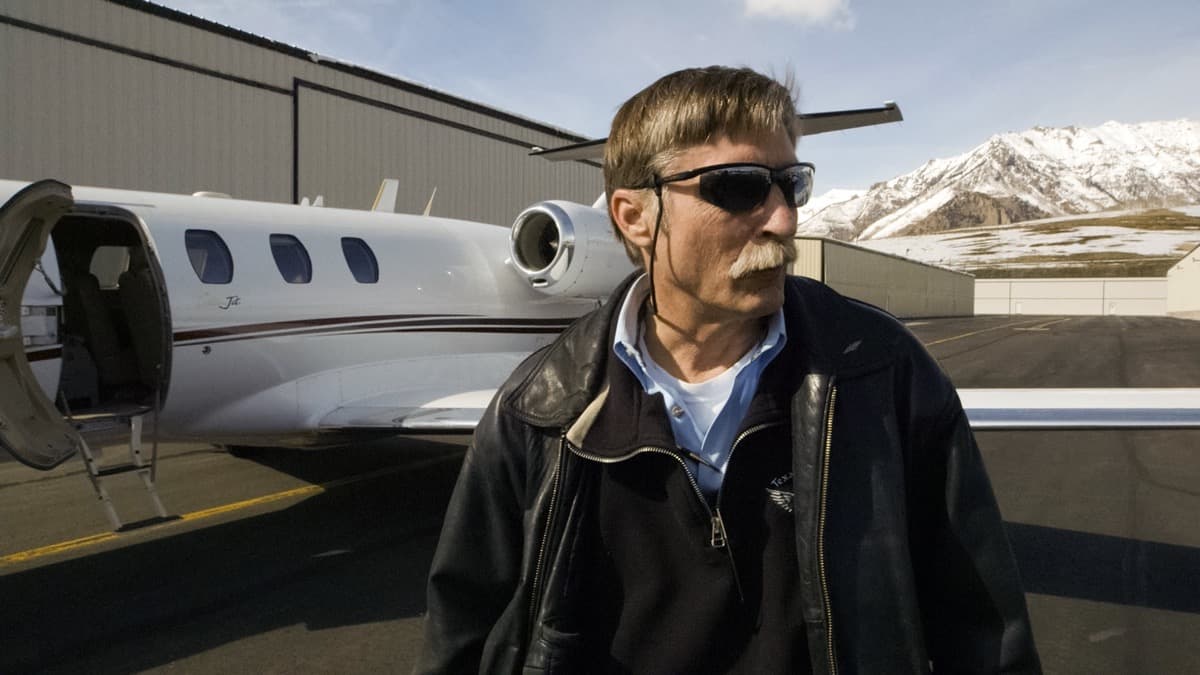 A man who stole airplanes for a living started a teen flying club.
Kevin Lacey became well-known through the Discovery Channel's series "Airplane Repo," which ran from 2010 to 2015. He also owns a company called Texas Air Fleet that maintains, finances, and leases aircraft in McKinney, Texas.
He often noticed kids hanging around outside Aero Country Airport (T31). Perhaps the kids recognized him from the television series. His distinctive mustache and cool demeanor exude a done-that-and-survived-it vibe.
"When I was a kid, I rode my bicycle to the airport and rode out around the T-hangars and stuff," Kevin recalled. "I wiped the bellies of airplanes and swept hangar floors. Kids can't do that today. If they drive to the airport nowadays to sit outside the fence to watch airplanes, the cops run them off. Some will threaten to throw them in jail."
Kevin's eyes reflected severe-clear skies as he spoke outside the Lakeland Aero Club hangar at the 2022 SUN 'n FUN Aerospace Expo.
"So, for some reason, these youngsters decided I was one of those approachable kind of guys, and they started showing up at my private hangar," Kevin said.
He and a friend had been out flying and were "eating pizzas and drinking beer when 10 kids showed up" and asked if they could hang out with them.
Wondering what to do with the teens, Kevin called up a friend: Mike Zidziunas, president of the Lakeland Aero Club in Lakeland, Florida. He shared his experiences starting a teen flying club.
In October 2016, Kevin joined with Lt. Col. Greg "Spanky" Barber and retired Delta Airlines Captain Ron Roland to start the teen flying club. Just five months later, in March 2017, the Tango 31 Aero Clube was "fully accredited" as a non-profit organization.
Why clube and not club? Kevin explained he spent some time working in Brazil, where he made some great friends. They spell club with an e, so he decided to follow suit.
After settling on a name, the next task was finding a project airplane for the teens. That led to the frame-up restoration of a 1967 Cessna 150G (N4658X).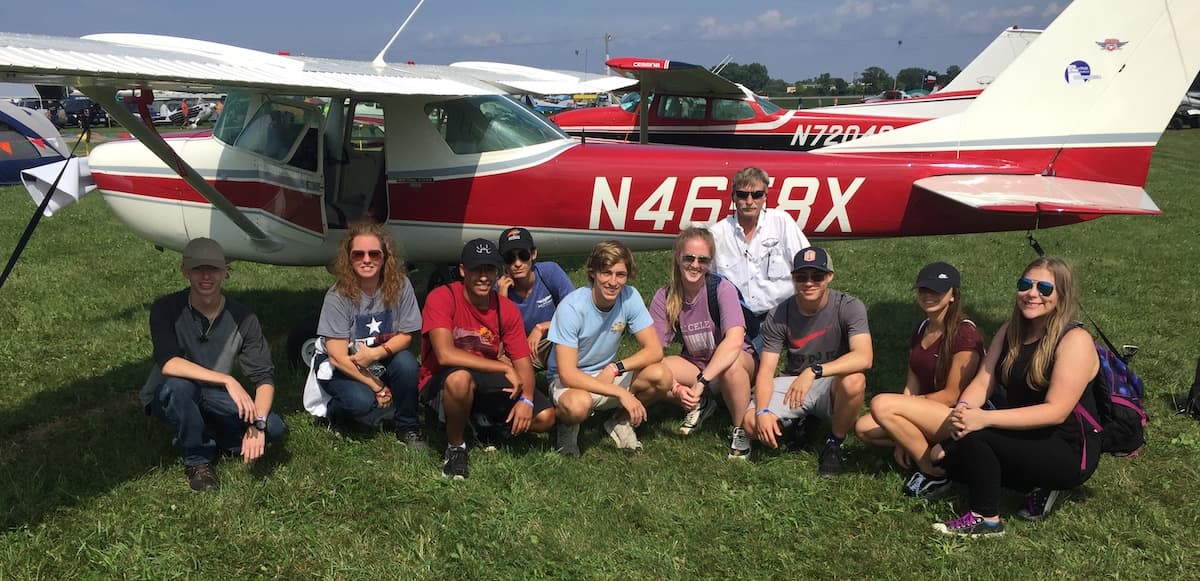 Sponsors like Concorde Battery, PS Engineering, airshow performer Gene Soucy, and Vantage Plane Plastics stepped up with donations to fund the project and the flying club.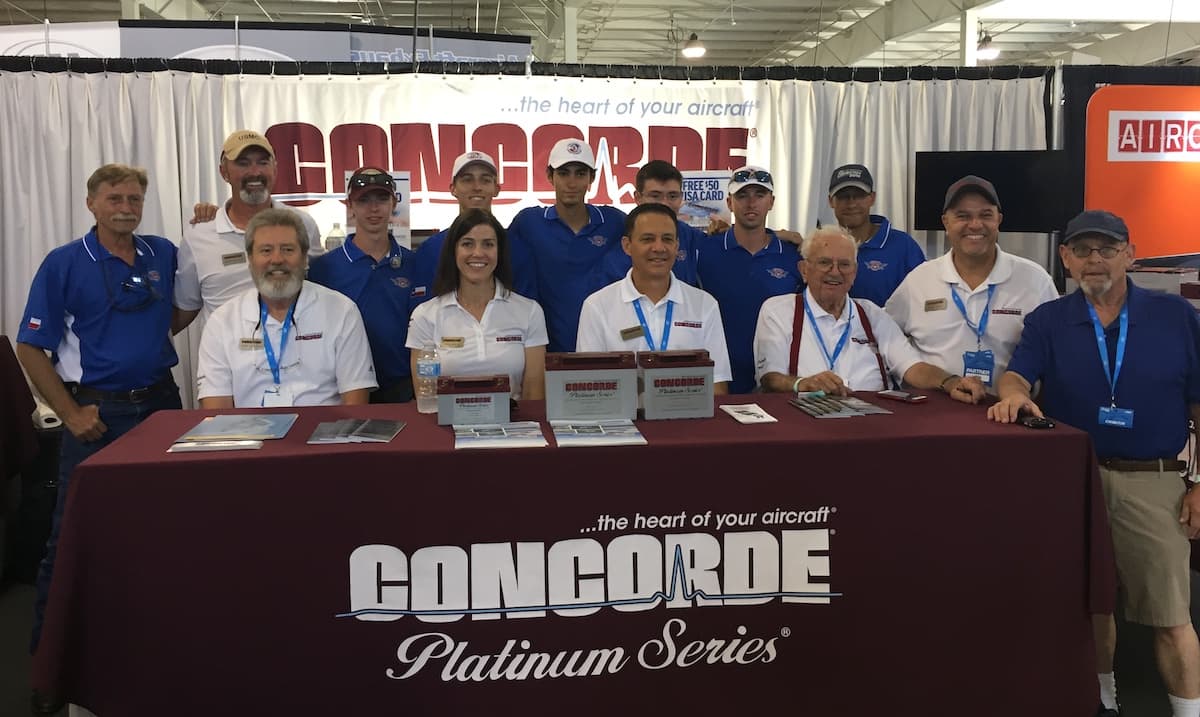 While working on the project plane, the club members also got the chance to fly.
The first thing each did was a Young Eagles flight. Through this Experimental Aircraft Association program, the teens received free access to Sporty's online interactive Private Pilot Course.
Dave Burt and Kevin donated their time to teach the club members how to fly.
In 2018, Tango Thirty One Clube members restored a 1976 Cessna 150M (N8635U). They dubbed it "35 Ugly" because of its pre-restoration look.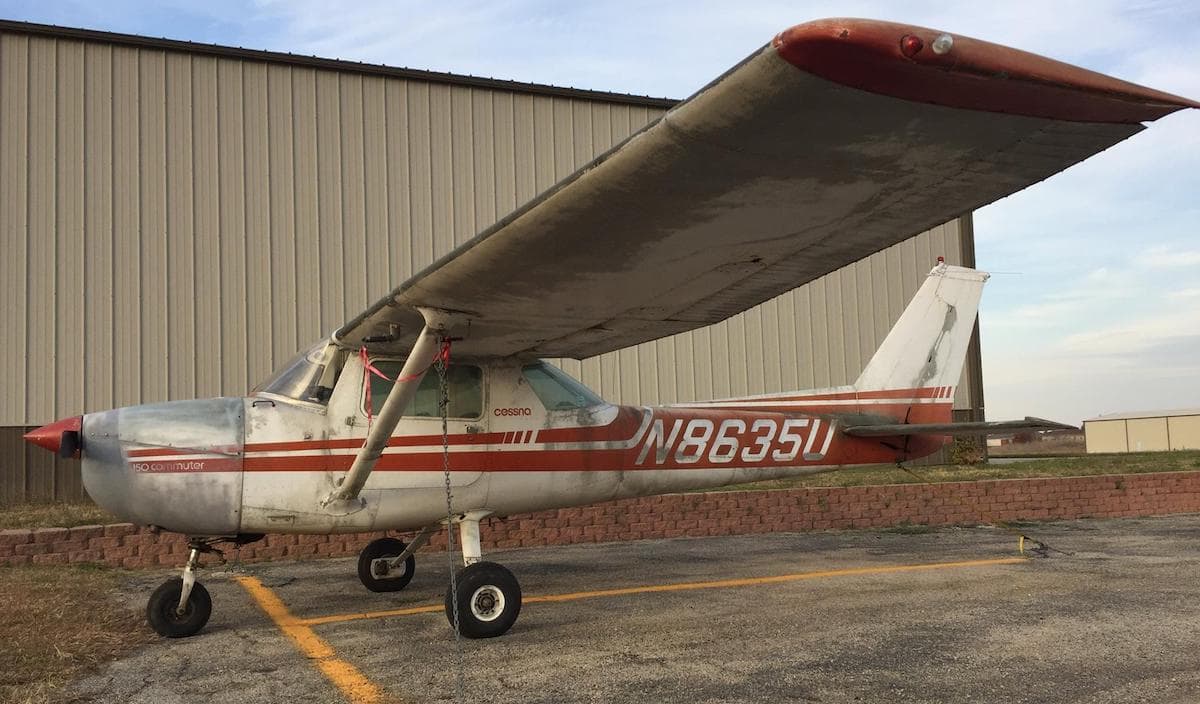 That year, club members flew both restored Cessna 150s to EAA AirVenture Oshkosh. They also flew to Alva, Oklahoma, for the Wings Over the Prairie Fly-in where the restored 1967 Cessna 150G (N4658X) won more awards than they could hang from the propellers.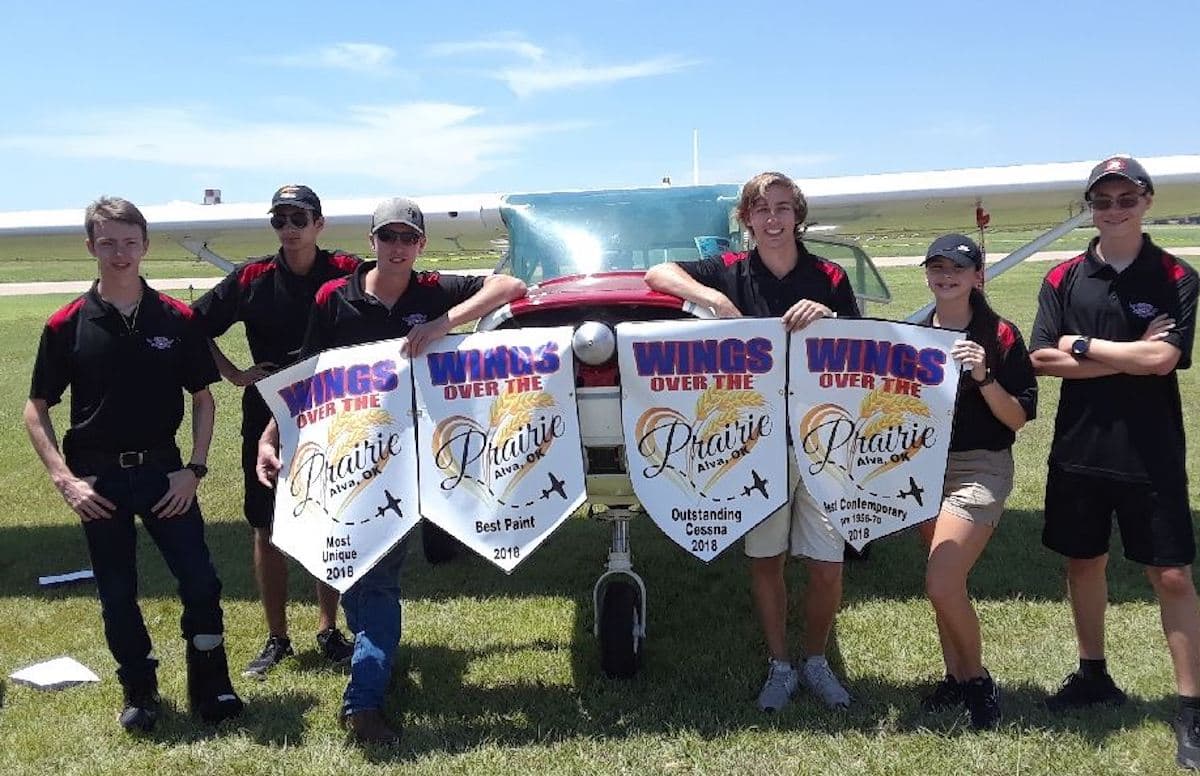 While building aircraft, they built friendships. They gave one another call signs and each call sign had a story of how it came to be — like Alex "Blue" Coats, Daniel "The Professor" Kaphhnigst, Kevin "The Hammer" Butler, Ben "Sci-Fi" Lungerich, Sahara "Miss Ponytail" Billman, Nick "Snaggletooth" Heilman, Heather "Little Red" Pappas, and "Kaleb "Beer Money" McPherson.
Skinny's Story
Kevin then shared the story of Gabriel "Skinny" Hatton, one of the pioneer members of the club.
"I introduced him to a friend of mine who was flying a Boeing Business Jet (BBJ), a Falcon 7X, and a Bell 412," Kevin recalled. "Skinny walked into his hangar and his eyeballs bugged out of his head. As we were leaving the hangar, Rob grabbed him by the collar and he goes, 'Hey, young man, I gotta tell you something. You pay attention. If he's putting the effort in to try to help you guys and give you a leg up, he knows something about something. He's seen a thing or two, so pay attention to what he's telling you. I used to work for him.'"
"He used to work for you, Kev?"
"Yeah, Skinny. He was one of my pilots."
"Man, that kid turned around. He focused and finished his private pilot studies and got his written test passed, his private pilot's certificate shortly thereafter. I mean he was going full speed ahead."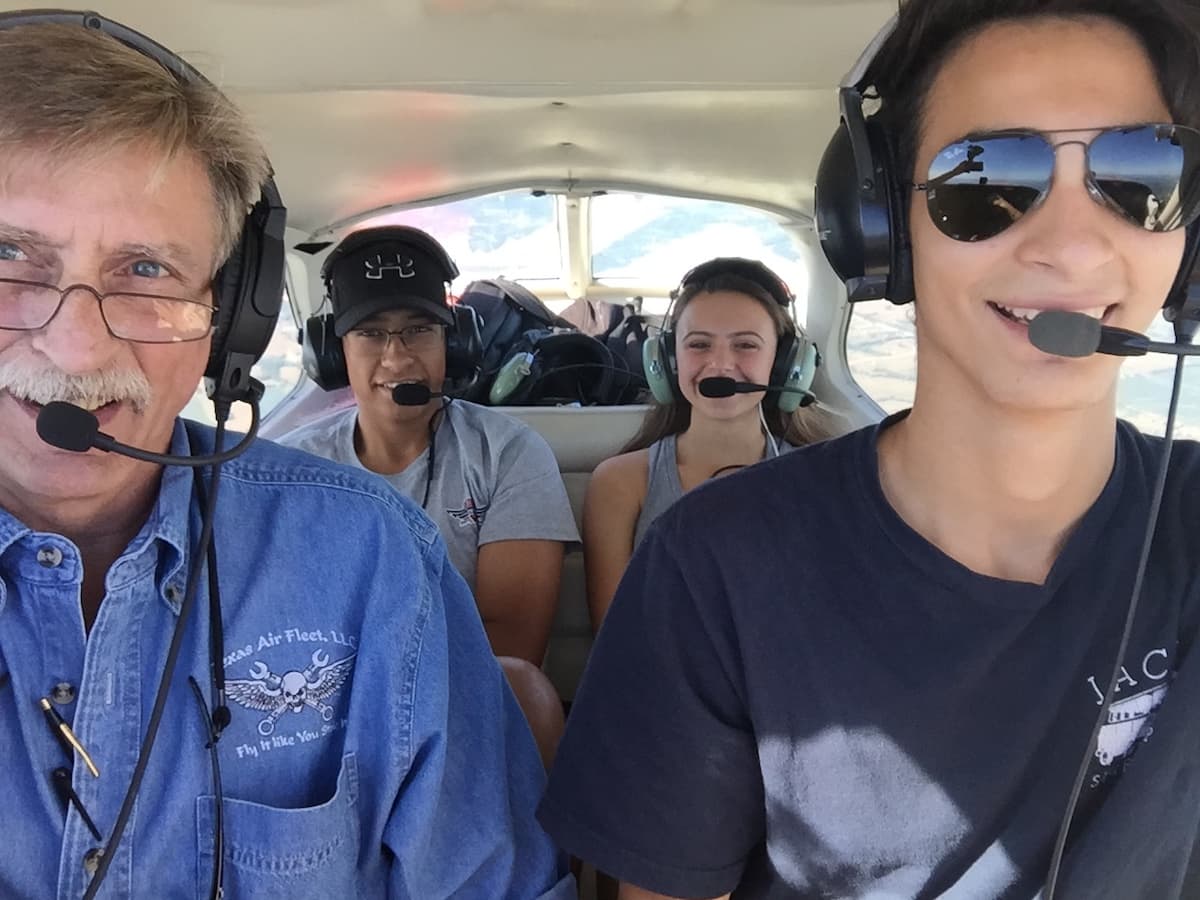 Kevin took a deep breath and watched a skywriter fly overhead.
"He turned into a leader in the club instead of playing grab-ass or playing with his cell phone and trying to hide it from me. Skinny got to the point he'd say, 'Hey, put your phone down. We have work to do.'"
Kevin cleared his throat, then went into the story of how Skinny died in a crash on Sept. 23, 2019, when he was flying solo in northwest Arkansas.
"The accident happened on Monday night. We gathered on Tuesday night and by then everyone in the club has found out, as have their parents. Now they all want to know what to think about it. We'd been to Oshkosh. They liked what they were doing. They're having fun and earning their certificates."
"So, the parents all show up and Skinny's dad sends me a text message to ask how the club members are taking the crash," he continued. "This is less than 24 hours after that. I told him I don't know but we have a lot of parents here and we're sorting through it right now. He said, 'Don't let anybody leave. We'll be right there.'"
Kevin shook his head and continued.
"I thought, 'oh crap, here we go.' Things were going through my mind like 'I wonder if Mike and the Lakeland Aero Club wants our airplanes and our stuff?"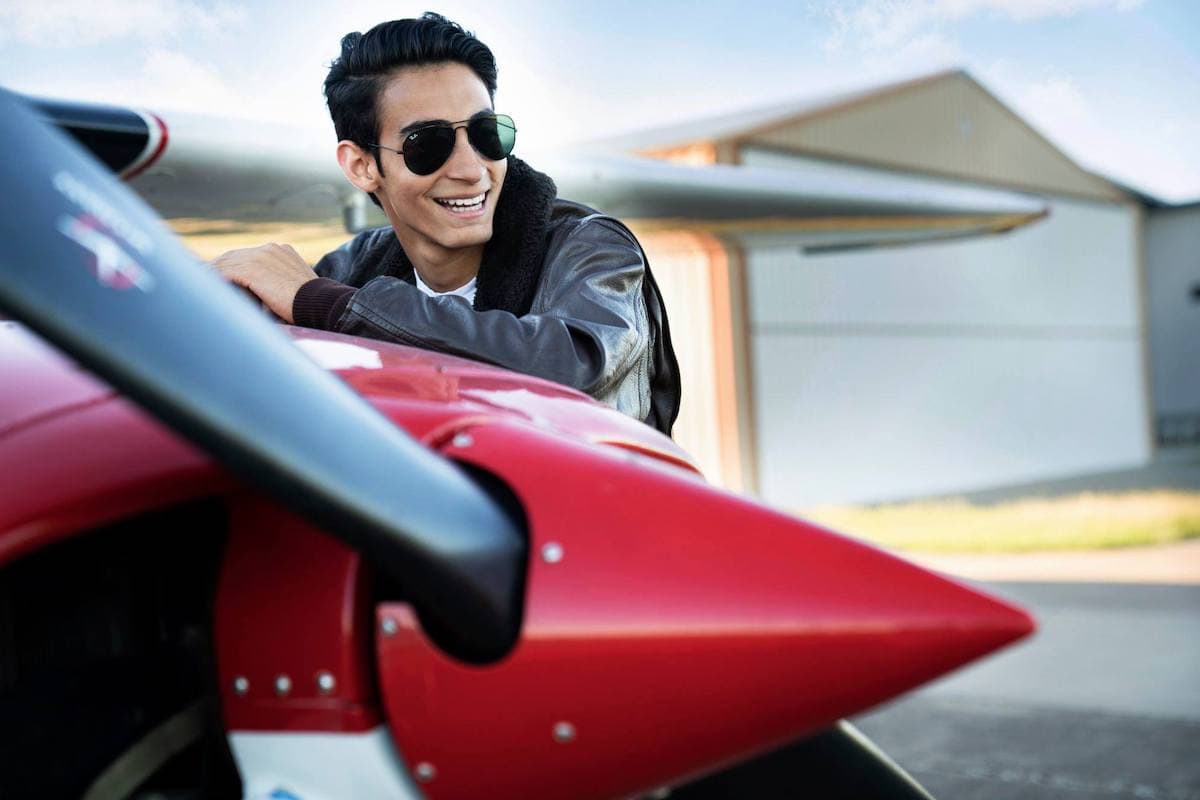 When Skinny's parents arrived at the club's hangar, they walked around and gave everyone — moms, dads, and the teens — hugs.
Then Skinny's dad began to talk with the teens.
"Whatever you do, don't stop doing what you're doing," he said. "Skinny wouldn't hear of it. In fact, in his honor keep doing what you're doing."
"And then they donated $4,000 to the club," Kevin said.
The club members still mourn the loss of their friend.
"I think Skinny's crash took a big chunk out of their confidence because normally on a Saturday or Sunday I'd check FlightAware to find they were down in Galveston, 300 miles away, flying up and down the coastline. But they're not doing that anymore," Kevin said.
Instead, the club members threw themselves into the restoration of the SwampHawk, a 1973 Cessna 172M (N92893) donated by a pilot in Louisiana.
The club also received a donated 1941 Taylorcraft recently, but Kevin said he may have to slow down the restorations to get the members flying more.
Live Big, Bold, and Brave
The original Tango Thirty One members are pursuing careers in aviation and honoring Skinny to "live big, bold, and brave."
Sahara "Miss Ponytail" Billman earned her private pilot's ticket in 2020 and is working on her instrument rating at Embry Riddle Aeronautical University, where she studies on a scholarship. She just made the Eagle Flight Team.
Kaleb "Beer Money" McPherson serves at Wheeler Army Airfield in Hawaii and just launched his first helicopter as crew chief.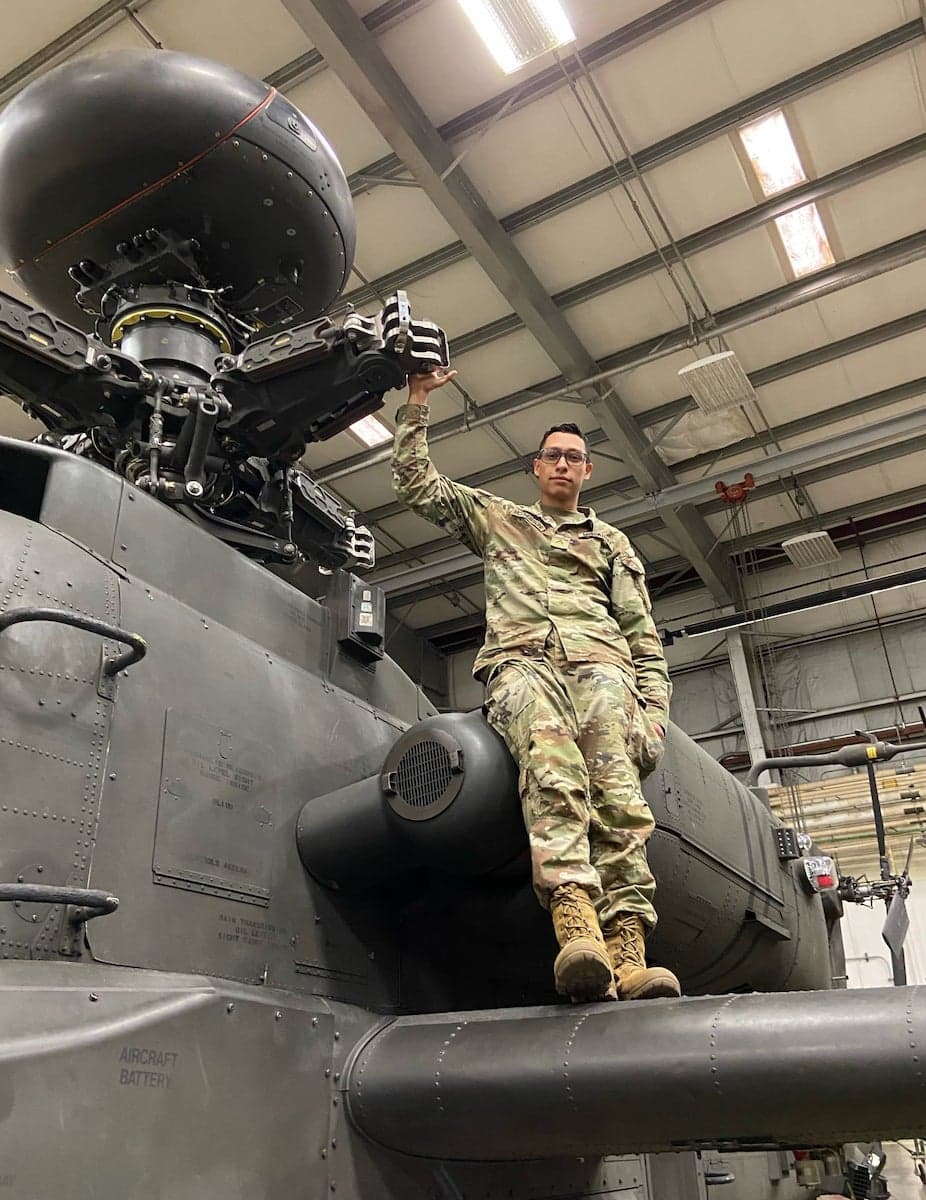 Another original club member is an Airframe & Powerplant mechanic. Another enjoys a full-ride scholarship in aerospace engineering at Texas A&M. And two other members are studying aviation at universities in Oklahoma.
Now those kids are the pilots and mechanics inside the fence.