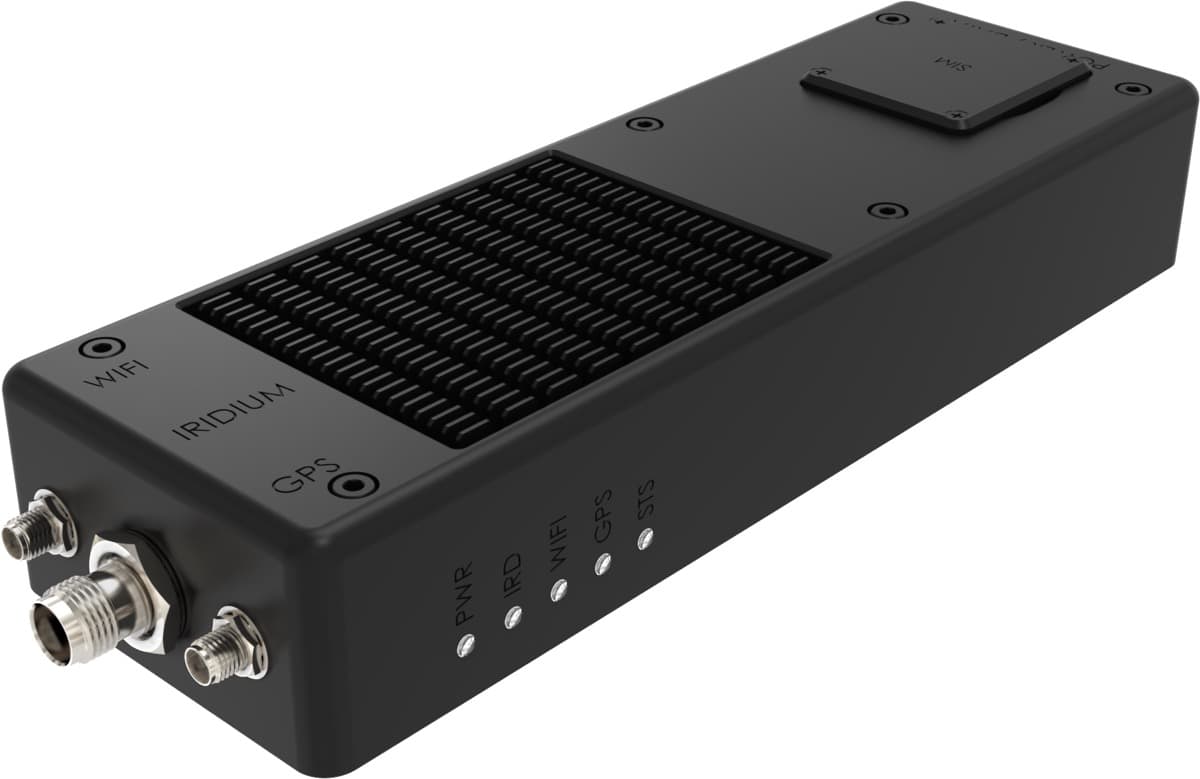 SKYTRAC has partnered with Iridium Communications to introduce a satellite communications (satcom) solution to the general aviation market.
The Iridium Certus 100 will allow general aviation pilots to leverage Low Earth Orbit (LEO) Iridium Certus satellite data with Electronic Flight Bag (EFB) applications for real-time weather information, including SIGMETs, AIRMETs, PIREPs, and NOTAMs, helping to improve flight safety and situational awareness when outside of cell service, company officials explained.
It enables up to 88 kbps of bandwidth through SKYTRAC's DLS-100 (pictured) and Blue Sky Network's SkyLink 7100 portable terminals, allowing pilots and passengers to communicate through voice and messaging while also enabling flight tracking and application updates, such as graphical and real-time weather alerts.
"With inflight connectivity, general aviation operators can stay connected to their apps, update flight plans, download the latest weather, and communicate through text and voice-based messaging, even in remote locations with no cellular service — a game changer for the general aviation segment," said Iain Ronis, director of product management at SKYTRAC
Pilots interested in satcom only can use SKYTRAC's DLS-100 midband datalink and GPS system. Those who want both cellular and satcom can use Blue Sky Network's SkyLink 7100, which uses 4G/LTE networks, according to company officials.