The Society of Aviation and Flight Educators (SAFE) is offering its free SAFE Toolkit App to all flight instructors and pilots. Use of the app by CFIs could increase DPE checkride availability by as much as 20%, according to SAFE officials.
DPE availability has become a crisis in the last several years despite efforts by the FAA and the flight training industry to improve scheduling for pilot practical tests, SAFE officials noted.
Part of the problem was discovered during a meeting of 35 senior DPEs and FAA officials at EAA AirVenture Oshkosh 2022, association officials said.
The consensus was that about one in five FAA practical tests fail to even start due to the applicant's inadequate experience or endorsements. SAFE officials call the 20% non-start rate "abhorrent," especially with the critical scheduling problems plaguing flight schools and independent CFIs seeking a DPE for their students.
"A DPE cannot legally accept the IACRA 8710 and begin a certification activity unless all the applicant's experience and endorsements are correct and meet the regulatory standards," said David St George, SAFE Executive Director. "We are wasting 20% of checkride opportunities, and that's insane."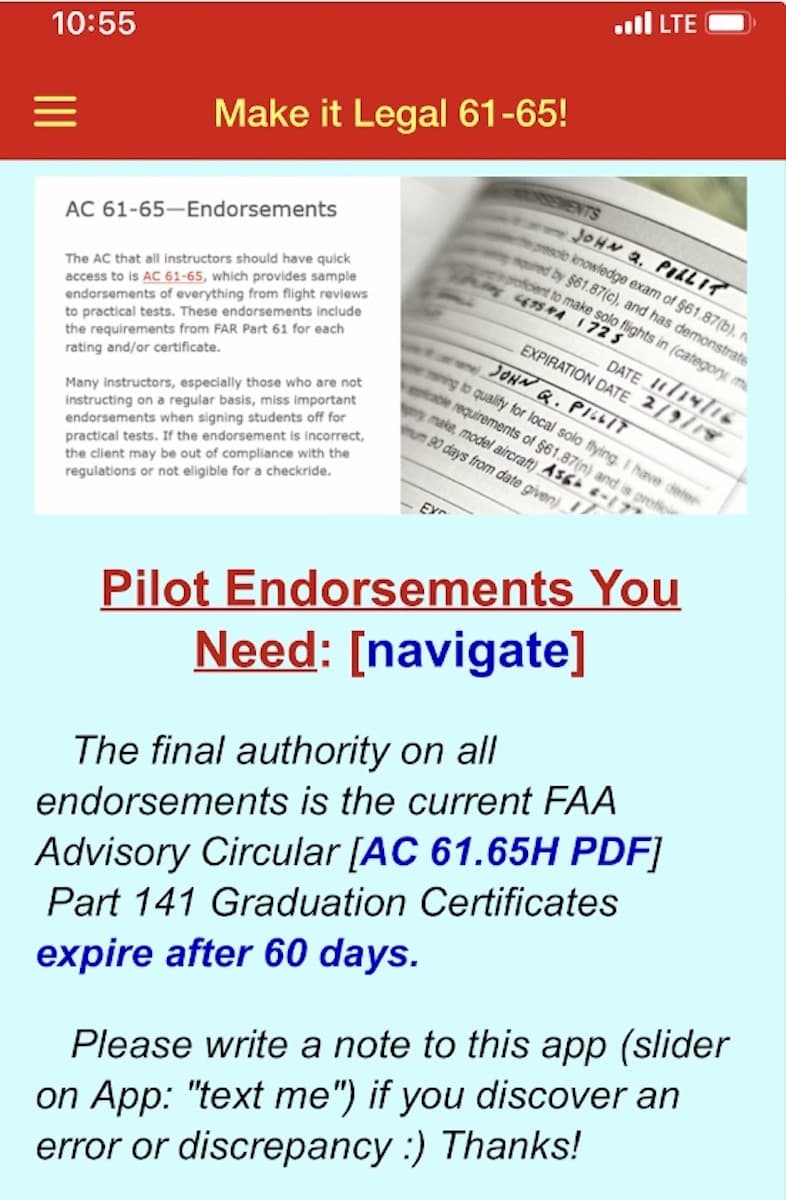 The SAFE Toolkit, which works with both Apple and Android devices, provides all the required pilot experience, such as landings and flight hours, necessary for all the FAA certificates and ratings. It also contains the FAA-approved 61.65 endorsements and ACS and PTS FAR 61.39 test codes that must be endorsed for every flight test.
In addition, the app includes a link to the SAFE blog "Checkride Ready!" which allows CFIs and pilot applicants to directly access information on avoiding a non-start flight test. Checkride Ready reveals key problem areas seen by DPEs that result in nervousness, aggravation, and sometimes an unsuccessful outcome, SAFE officials said.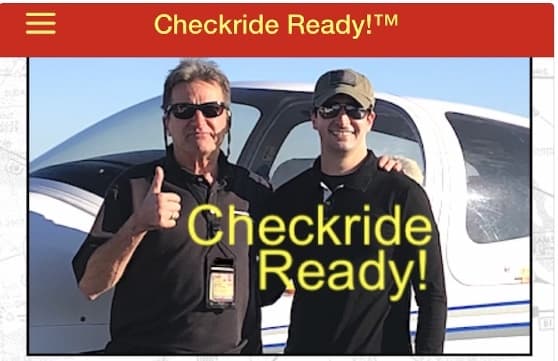 Another link for applicants in the free SAFE Toolkit is Overcoming Flight Test Anxiety, a big cause of failure once an evaluation has begun.
"The real casualties of these CFI errors are the scheduled test applicants preparing and suffering test anxiety but never getting an opportunity to demonstrate their abilities," said St George, who wrote the app for SAFE members seven years ago. "Since most DPEs charge for traveling and showing up, there is a financial hit for applicants as well."