In what is being hailed as a milestone for general aviation, the FAA has approved an expansion of a Supplemental Type Certificate (STC) that allows the unleaded fuel developed by General Aviation Modifications Inc. (GAMI) to be used by the entire general aviation fleet.
Known as G100UL, the fuel was initially approved in July 2021 for a limited number of engines, including Lycoming O-320, O-360, and IO-360 piston engines. With the recent FAA nod, the Approved Model List now covers "every spark ignition piston engine and every airframe using a spark ignition piston engine in the FAA's Type Certificate database."
The approval comes after more than 12 years of testing, and more testing, and more testing, by the FAA to ensure the fuel was safe for general aviation.
"We've been told by the FAA that this is the most thoroughly tested and documented STC that has ever been done at the Wichita Aircraft Certification Office," said George Braly, GAMI's co-founder and head of engineering.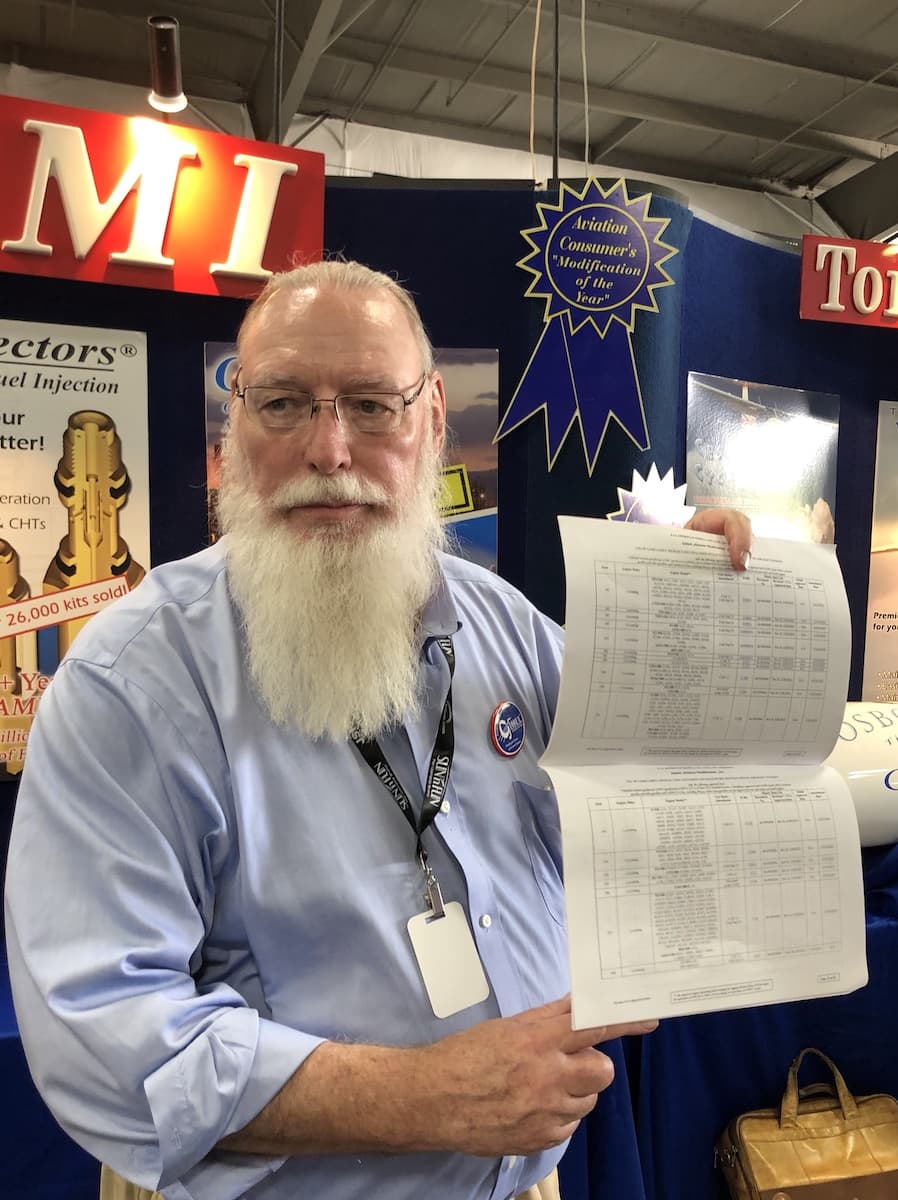 "It's a great day for GA," added Tim Roehl, president and co-founder of GAMI. "Not only can we look forward to a lead free fuel future, the benefits of the G100UL will improve the maintainability and reliability of our engines, enhancing dispatchability and safety."
The FAA's approval of the use of G100UL fuel in all piston aircraft addresses the industry's long-standing goal of finding solutions that can be used for the entire GA piston fleet, according to Mark Baker, president of the Aircraft Owners and Pilots Association.
"I'm proud of GAMI, the industry team, and the FAA for persevering over the long term and getting a fuel that the FAA has recognized as a viable alternative to low lead," he said. "It's vital that we find solutions to what has been plaguing general aviation since the 1970s. It's certainly the biggest issue I have dealt with in my time at AOPA."
"This is a big deal," he added, "but there is a lot of work yet to be done."
When Will It Be At Your Airport?
The plan is for GAMI to license the fuel's formulation to oil refineries. The license includes a quality control aspect that allows GAMI officials, as well as FAA officials, to make random inspections to ensure the fuel is made correctly.
It also has a deal with Avfuel to work through the logistics of distributing the fuel, with both companies committing to "ensure G100UL avgas is available to all legitimate distributors and vendors on an equitable basis."
At SUN 'n FUN 2022, Braly noted the first customers of G100UL will be airports where 100LL has been banned, such as Reid-Hillview Airport (KRHV) in East San José and San Martin Airport (E16) in Santa Clara County in California.
World politics, including the war in Ukraine and continuing supply chain issues, also will impact the timeline for when the new fuel could get to your airport, Braly noted.
"It's going to take a while to manage the infrastructure, including manufacturing and distribution," Braly said. "The supply chain is still a very wounded infrastructure and that's not going to make the process any easier, but we have a handle on how to do this, and with the support of the major players I think we can do that. It's going to be limited to begin with, but it can be ramped up rapidly."
While the cost of the fuel is not known — and won't be set by GAMI — Braly acknowledged that the initial small batch production process means the fuel will cost more than 100LL.
"Small volume batches cost money," he said. "Until we can get production revved up that we're making millions of gallons at a time, there will be an incremental cost."
"It's not going to be unreasonable," he added. "Pilots in America will not be paying what they're paying for avgas in Europe today."
Owners can also expect to see engines that operate more efficiently.
"I think the days of cleaning spark plugs every 50 hours are going to be behind us for good," Braly said.
The Big Questions
GAMI officials know pilots and aircraft owners have a lot of questions about the transition to unleaded fuel, so during SUN 'n FUN, they offered answers to the most common questions they are asked.
How much is it going to cost? The best estimate is that it will cost between 60 and 85 cents more a gallon than 100LL.
Will it work in my airplane? The STC covers all spark ignition piston engines in the FAA's Type Certificate Database "without exception," according to Braly. The STC is 18 pages long and includes more than 1,800 engine makes and models.
What is the octane of G100UL? During FAA-approved detonation testing, G100UL was the same — and in some instances exceeded — 100LL, according to GAMI officials. Operationally, G100UL is virtually identical to 100LL and actually has a bit more energy (BTUs/gallon) for increased range of the aircraft, officials added.
Will the operation of my engine change? No.
Can I mix G100UL and other fuels? Yes. In fact, you can mix G100UL with any fuel authorized for your aircraft, in any ratio.
Other than being lead-free are there other benefits to G100UL? Spark plug maintenance and replacement intervals will improve with the absence of lead, while it is likely that over time oil change intervals will double. Without lead, it is also likely that synthetic oil will become available that will further increase oil change intervals, GAMI officials said.
What if I fly a warbird? It will work in your airplane as well. The STC includes all of the World War II engines and all of the post-World War II radial engines.
What changes will I have to make to my airplane? You'll have to attach a small placard to the engine and add a short supplement to the Pilot's Operating Handbook. That's it.
What will the STC cost? Price will be based on engines and horsepower, similar to the pricing for other fuel STCs. For example, the Experimental Aircraft Association's STC for auto fuel is $1.50 per horsepower. Petersen Aviation offers its STC for $2 per horsepower.
Other Contenders
Other companies are also involved in the transition to an unleaded general aviation, including pioneer Swift Fuels, which has received FAA approval for its 94-octane unleaded fuel. It is available at a limited number of airports, with a concentration on the West Coast and around Indiana, where the company is based.
Swift Fuels' 94-octane fuel meets some, but not all, of the demand of aircraft with lower-compression engines, noted AOPA officials. The company is developing a 100R unleaded fuel with more than 10% renewable content.
In addition, two fuel candidates are currently in the FAA's Piston Aviation Fuels Initiative (PAFI) testing process.
"We'd like to see several fuels available that all work together and blend together," AOPA's Baker said. "Competition is always a good thing for the markets."