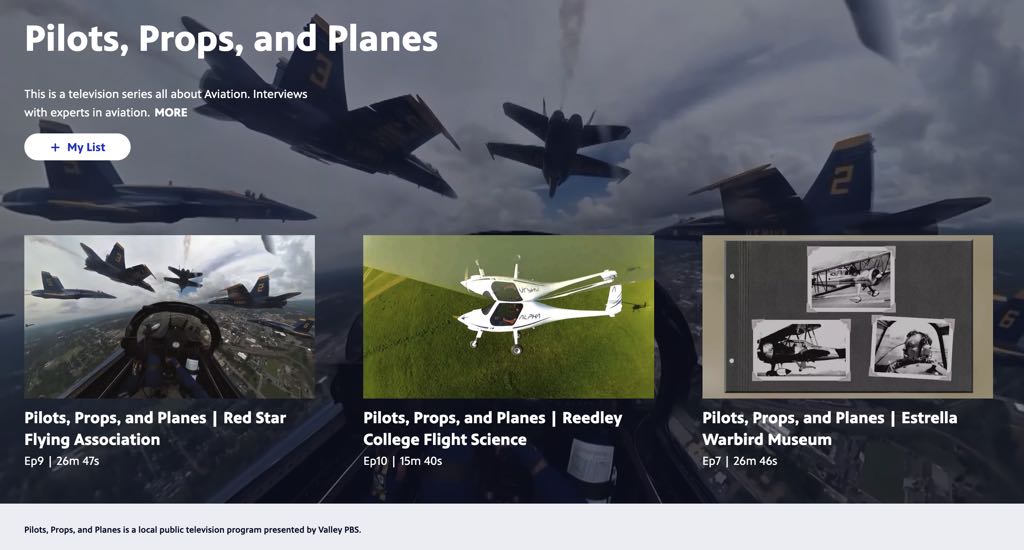 A new series, "Pilots, Props, and Planes," is now streaming nationwide via PBS.
All 10 episodes are available of the series, which invites viewers to "follow the journey and beauty of aviation through interviews with experts in the aviation industry and visuals of modern and antique aircraft."
You can watch each episode for free by going to PBS.org and searching for Pilots, Props, and Planes. The episodes, which run about 26 minutes, cover a gamut of topics, from aviation museums to "planes of yesterday and tomorrow," to flying for the movies.