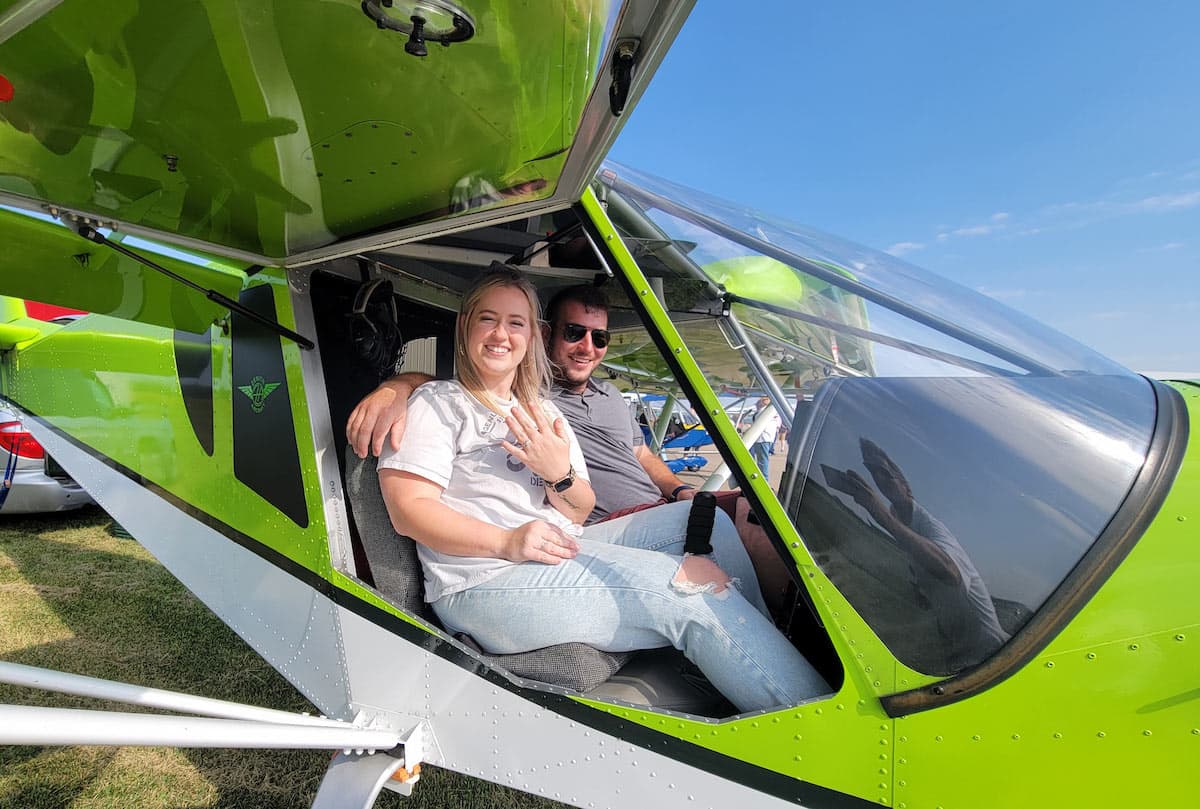 The 2022 Zenith Homecoming Open Hangar Days and Fly-In was an unqualified success, with an extra bonus: An engagement.
Tyler Aguillard, a Tennessee pilot who is building a Zenith kit aircraft, proposed to his now-fiancee, Audrey Pulse, on Saturday morning of the fly-in, asking her, "Will you be my forever co-pilot?"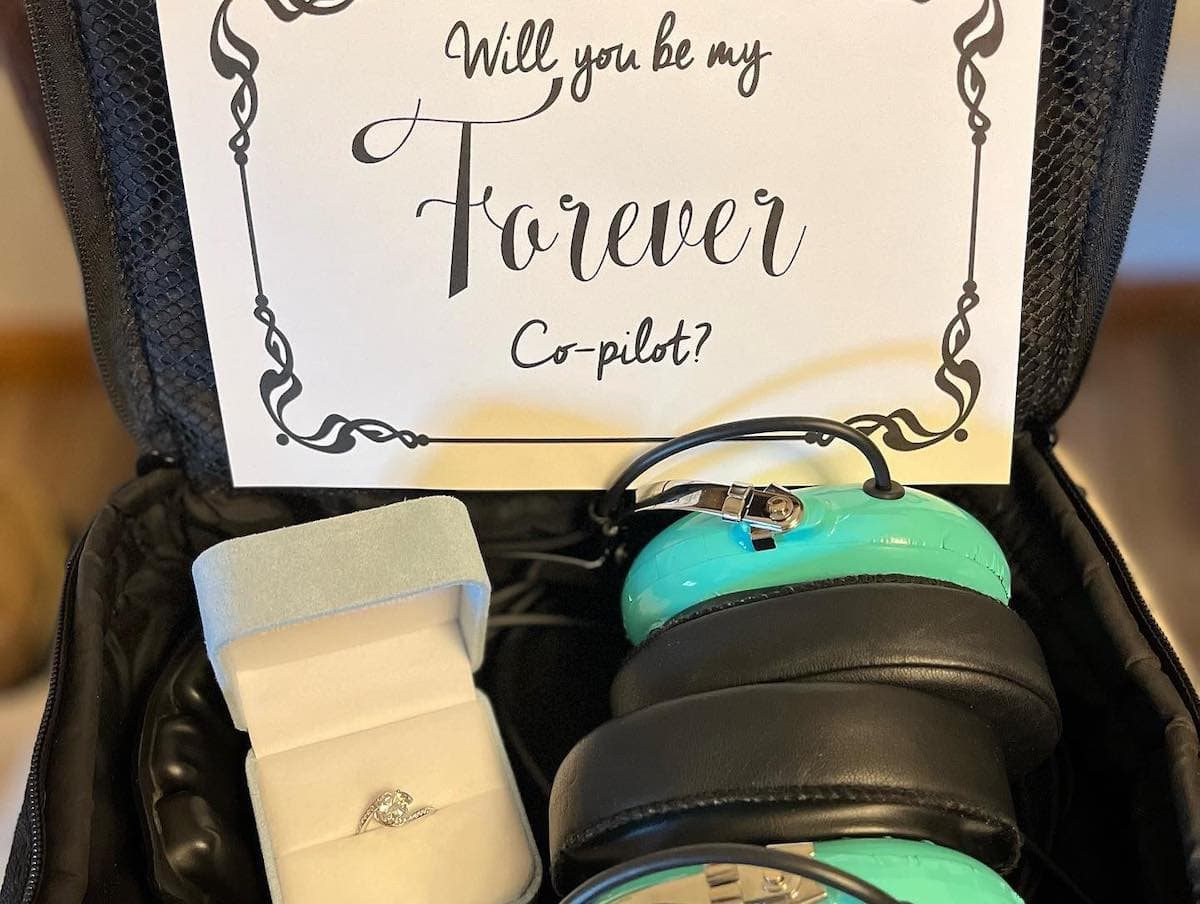 "She said yes," reports Sebastien Heintz, president of Zenith Aircraft Company.
Another big announcement made during this year's homecoming is the creation of the Zenith Foundation, an educational non-profit organization.
The foundation's mission will be to "promote sport aviation and kit aircraft building as an educational endeavor to youth and others who may not typically be able to participate in aviation," Heintz notes.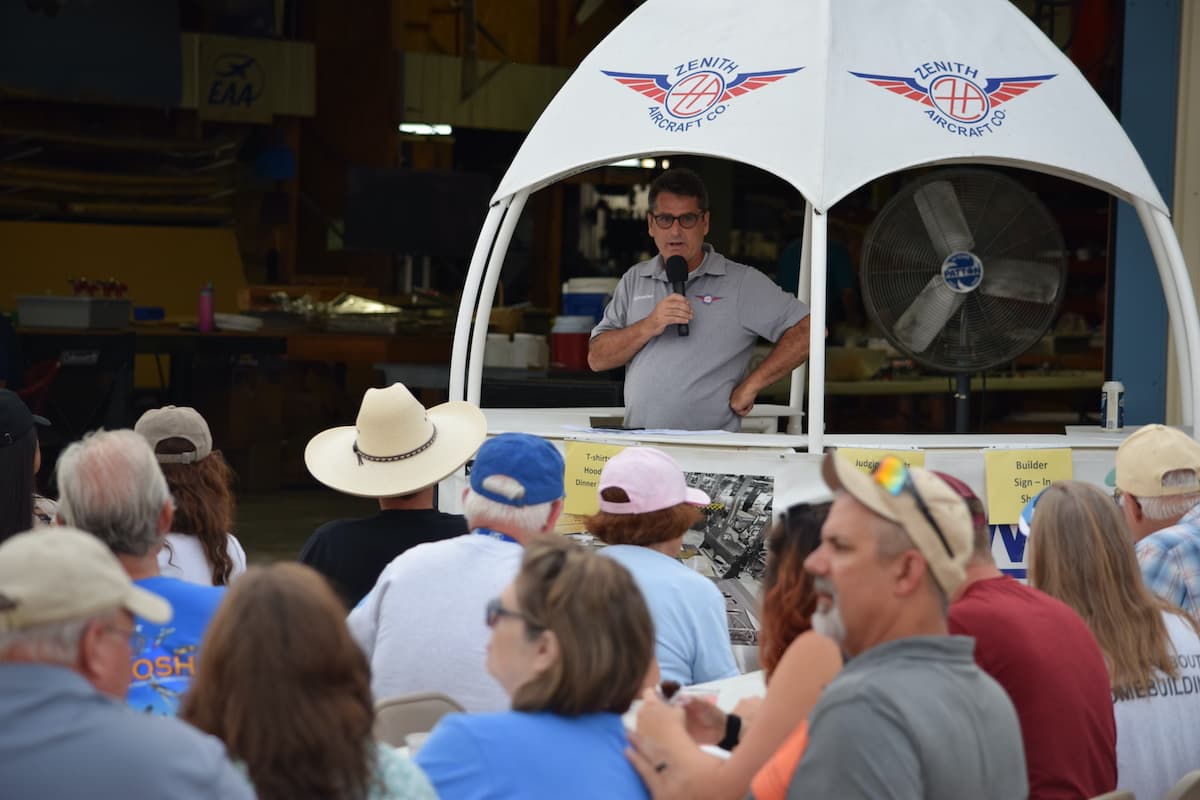 He adds the foundation also will be charged with preserving the "heritage of historical Zenith aircraft now that we are more than 30 years old."
The Homecoming, held at the company's factory in Mexico, Missouri, Sept. 16-17, was blessed with good weather on both days, allowing about 40 Zeniths to fly into the event from around the country, Heintz says.
He estimates there were about 500 people in attendance, which is a little more than in past years.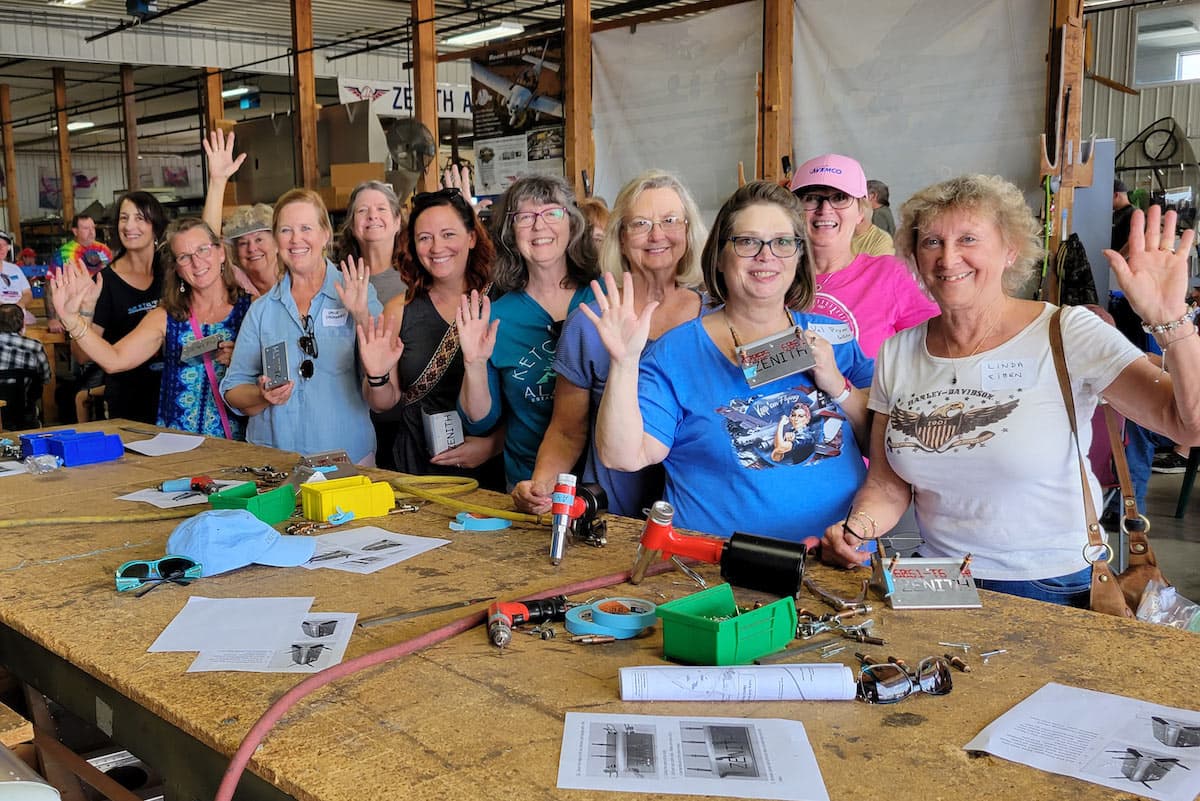 Other highlights from the annual event:
For the first time, the company hosted a women's only workshop designed to show women that they too can not only pilot aircraft but also build their own kit aircraft.
16-year-old Sylvia Jestice flew her Zenith in from northern Arkansas, by herself, and then her and her three siblings, who are also pilots, played bluegrass and folk music both nights after the dinners.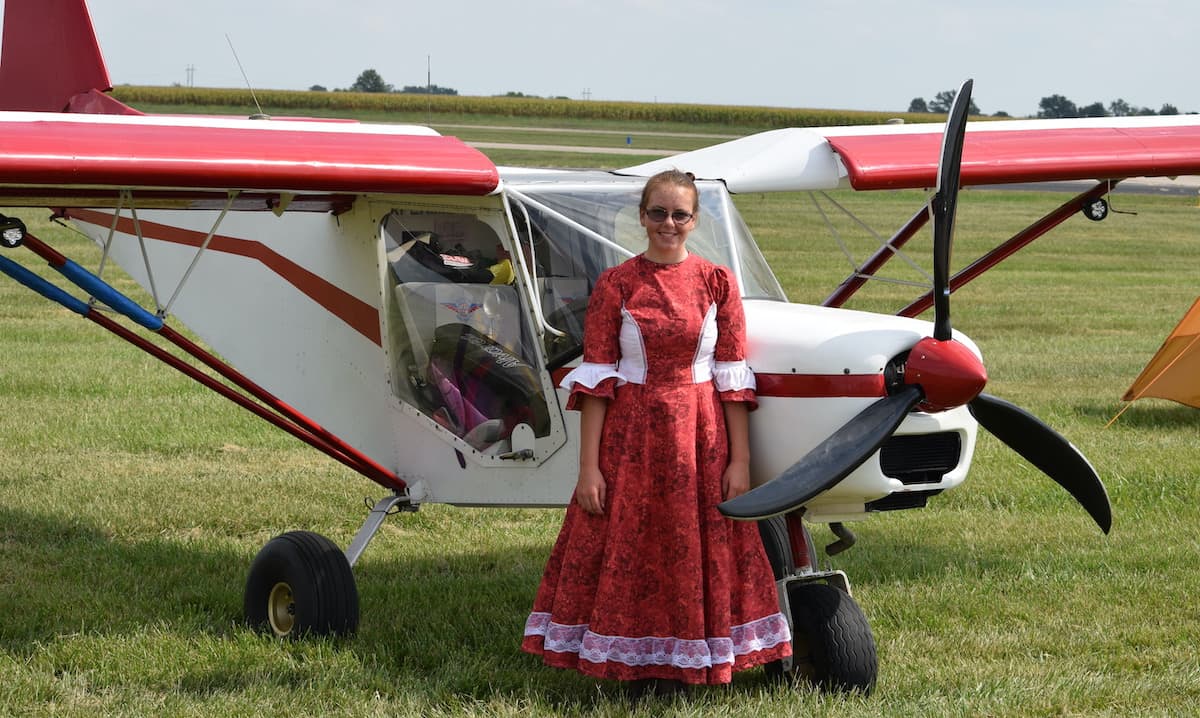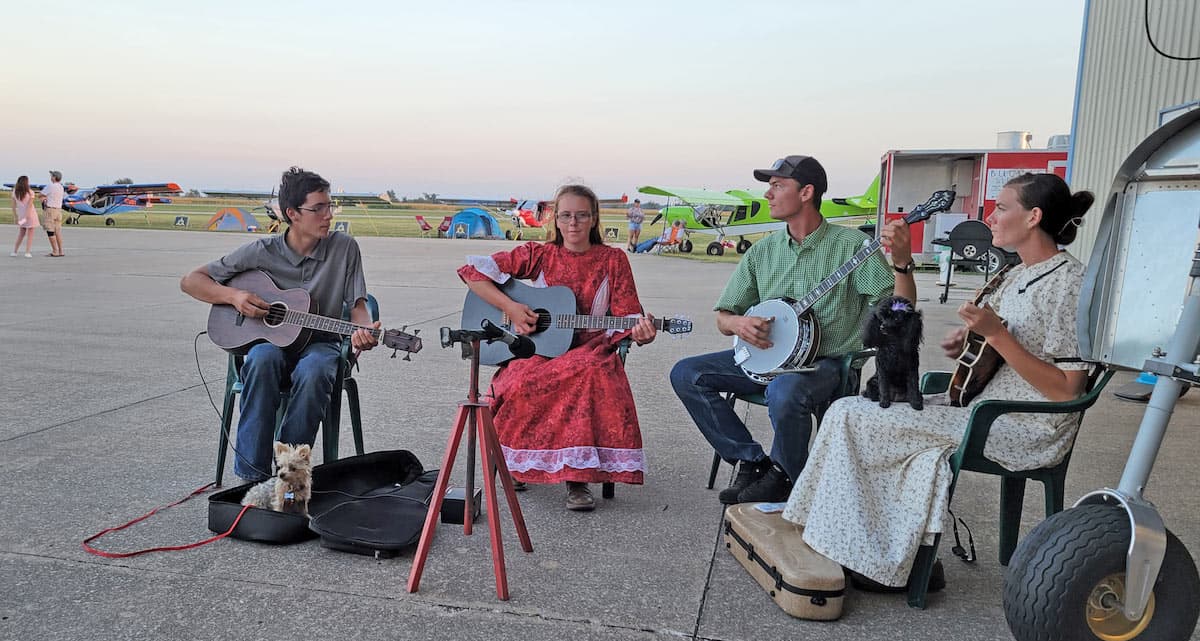 "This was truly an exceptional event, with great weather and attendance," Heintz says. "I really could not have asked for a better event to celebrate our 30th anniversary."
"We will continue to host these annual Homecoming fly-in events on the third weekend every September, bringing together the growing Zenith community of builders and flyers," he concludes.
More Photos From The Homecoming
Photographer Clint Gosch captured these photos during the weekend: