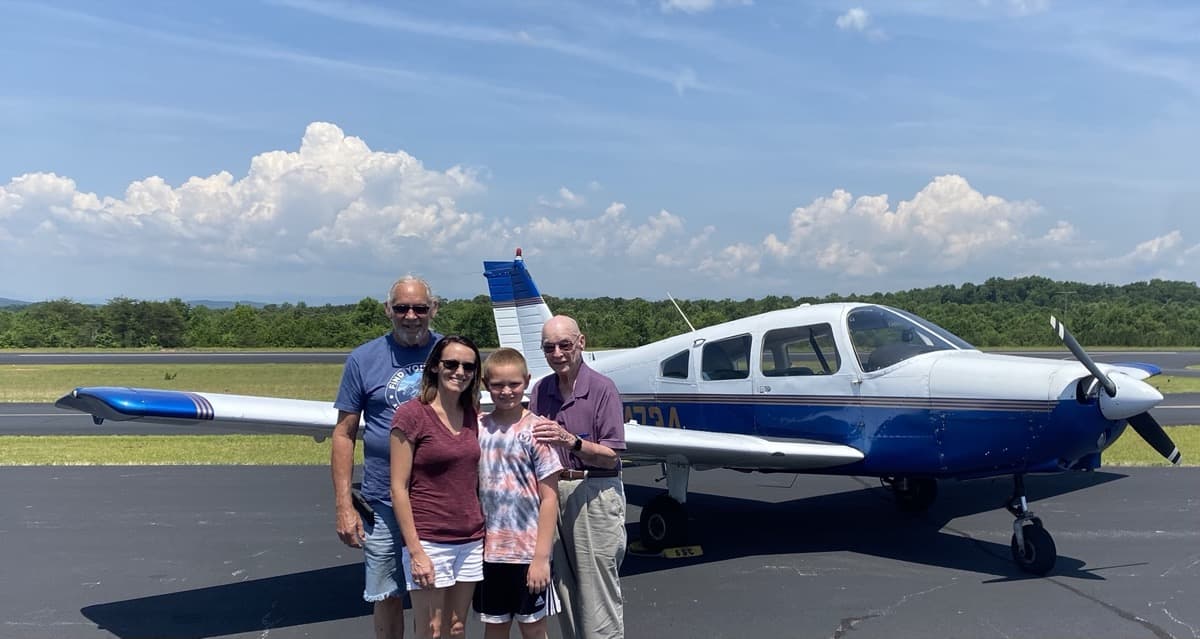 Kayla Swinyer submitted this photo and note: "This was my first flight as a private pilot. It may always be one of the most memorable flights since I was blessed to take along four generations of my family: My grandfather Chuck Swinyer (96), my father Mickey Swinyer (65), my son Jackson (10), and myself Kayla Swinyer (35). We were at Pickens County Airport (KLQK) in South Carolina flying a Piper Warrior II."
Would you like to have your photo featured as Picture of the Day? You can submit it via this form.
All photos sent in for Picture of the Day are also considered for our new Page 4 photo feature in the print issue of General Aviation News, as well as A Year in Pictures in the December issues.