Phillip, working on his commercial ticket in Florida, writes: "Settle a bet for us here at the flight school: Why is dead reckoning called dead reckoning? Online, there seems to be a lot of difference of opinion about the origin of the term."
So before I settle the bet, please note the tip jar in the corner…
But seriously, I love this kind of question, although like dead reckoning itself, the answer to your question is subject to some error, as you'll soon see.
But first, let's quickly review this second-oldest form of aerial navigation for you and your crew, as I was recently an observer to a rather twisted "discussion" between two CFIs about what dead reckoning is — and what it isn't.
Second oldest, you ask? Yes, the oldest form of aerial navigation is pilotage, originally called "contact flying," which is simply flying from one ground-based landmark to another to find your way across the landscape. Next comes dead reckoning, which is followed by various flavors of radio navigation and finally by sat nav.
Bharat Kumar's very authoritative Illustrated "Dictionary of Aviation" defines dead reckoning as "a method of finding one's position by means of a compass and calculations based on speed, time elapsed, effects of wind, and direction from a known position."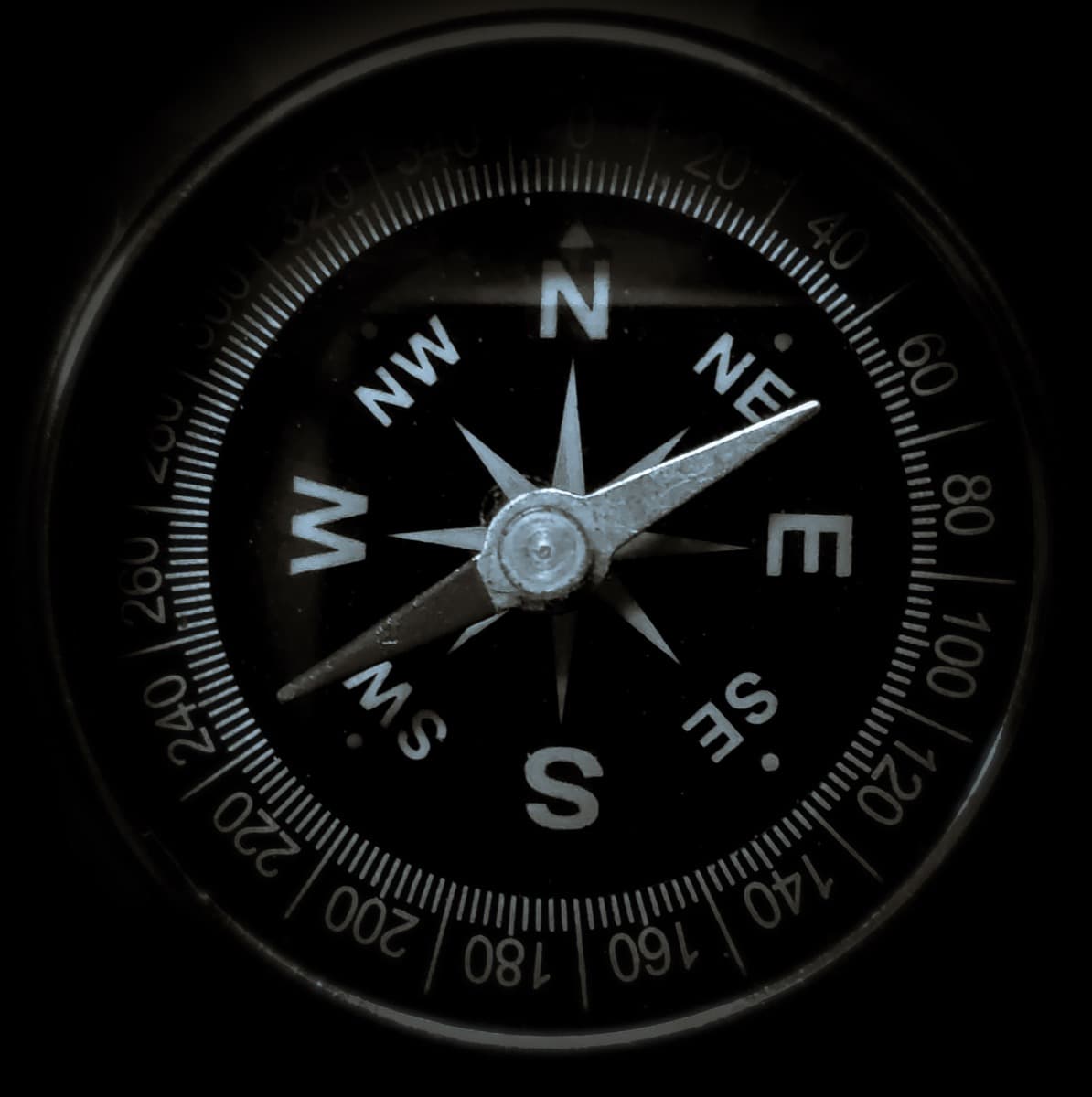 Yeah. Compass stuff. Makes sense historically.
Air nav becomes progressively more sophisticated over time. First we flew to the barn and turned left. Then, in later years, we followed our compasses. Next, we followed radio beams. Lastly, we follow the magenta line. Evolution.
Speaking of evolution, which often involves extinction, in Wikipedia's entry on dead reckoning, it's noted that, "advances in navigational aids that give accurate information on position, in particular satellite navigation using the Global Positioning System, have made simple dead reckoning by humans obsolete for most purposes."
True that. So why are we still teaching it?
Well, some CFIs will tell you that it's important to know how to do things the "old fashioned way," as a backup in case your electronics fail you.
But that's dead wrong.
If your electronics wink out and you dig out the paper chart, you'll run out of gas before you figure out where you are.
You'd be better off falling back on an even older backup method, one used by Air Mail pilots: Land and ask for directions.
The truth is that we teach you dead reckoning because it's on the test. That's right, you are learning paper charts, plotters, E6Bs, magnetic variation and mag deviation (even though the latest generation of training aircraft no longer have magnetic compasses) because you need to know these things to get your pilot certificate, and you'll never use them again after that point, unless you become a CFI and need to victimize the next generation with this nonsense.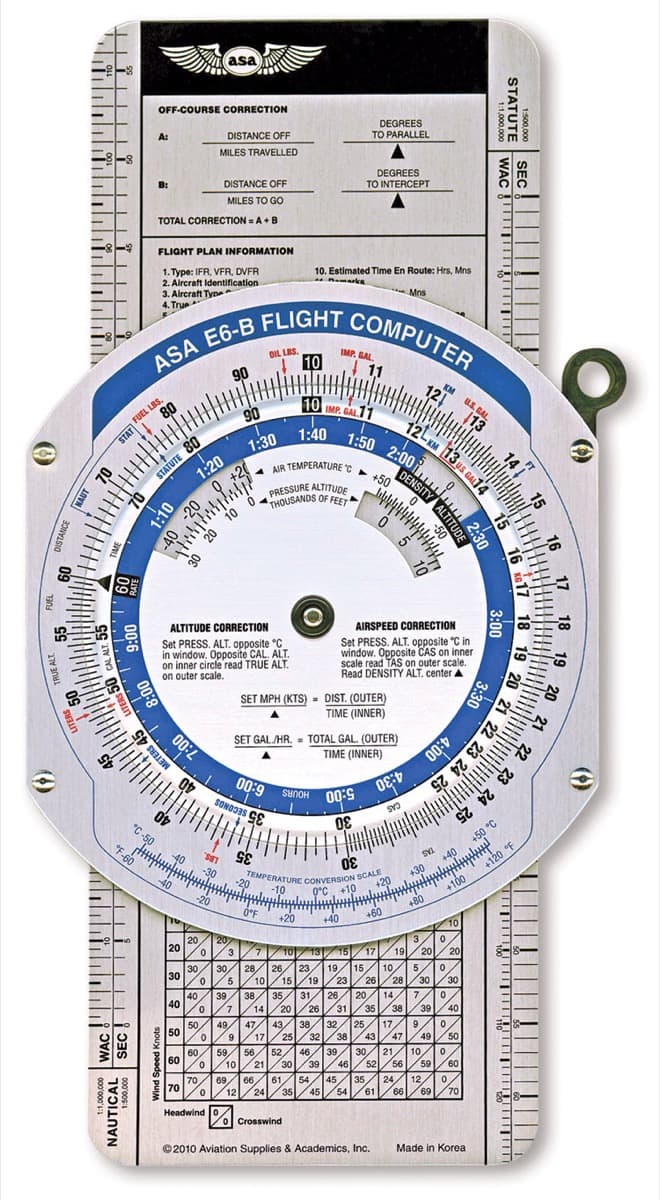 Now, if it makes you feel any better, it's not just the FAA, it's the rest of the world, as well. Dead reckoning is still a required skill set listed in the International Civil Aviation Organization (ICAO) training standards for "personnel licensing."
Of course, that rant aside, Lindy charted his course across the frigid Atlantic and successfully found Paris using dead reckoning. So there's that.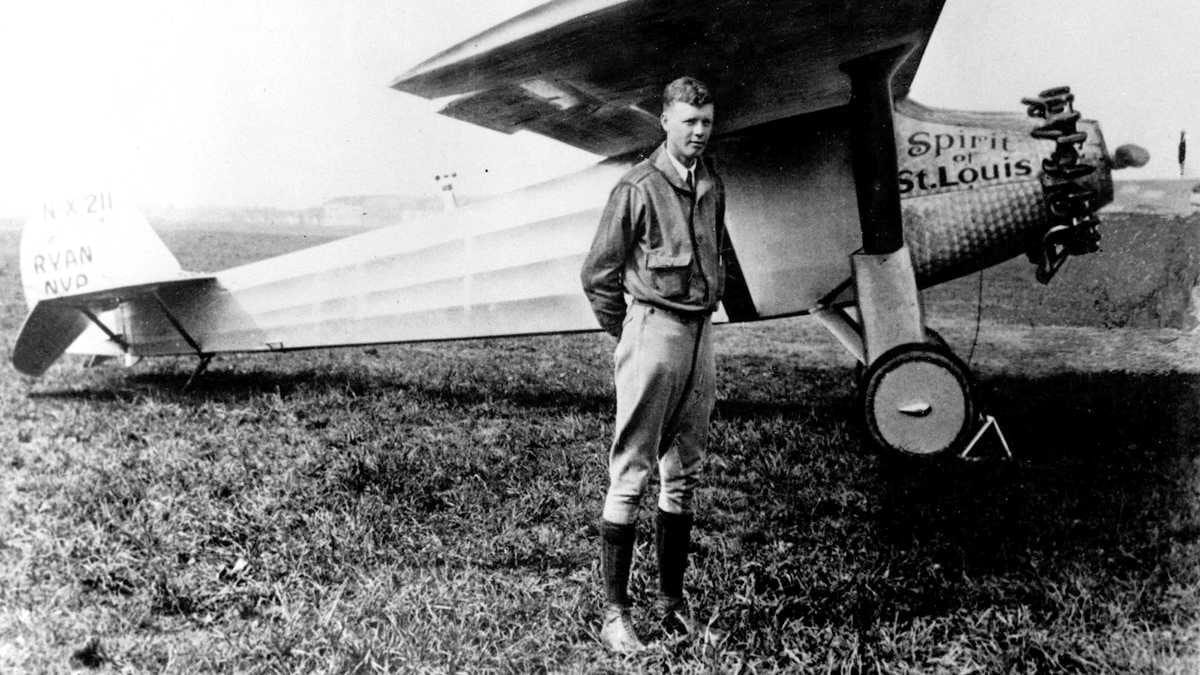 Now, as to the origin of the ominous-sounding name for this otherwise arcane but fairly sophisticated skill set, there are a number of different theories, and — I'm warning you ahead of time — there's quite a bit of "rigorous debate" in dark corners of the internet over which is correct.
In fact, the only thing that everyone agrees on is that dead reckoning begins life as a nautical term.
But without further ado, here are the contending theories for the origin of the term:
Theory Number One: Dead reckoning is short for "deduced reckoning" and has nothing to do with death.
Theory Number Two: It's a misspelling of the abbreviation "ded reckoning" found in historic ship's logs, which in turn was probably short for deduced reckoning.
Theory Number Three: On a ship, a buoyant object can be thrown overboard to determine the speed of the vessel relative to the object, which is now assumed to be "dead in the water" after being jettisoned.
Theory Number Four: It's another way of saying "done in the blind" at a time when the preferred navigational method was using the stars or sun. A variation on this theme is that in using stellar observations, you are working real time or "live." With no sky the slightly more primitive approach is the opposite, or "dead."
Theory Number Five: Dead doesn't mean what you think it does — and neither does reckoning. At least they didn't back when the term originated. As a wordsmith, I lean toward this theory, but first allow me to torpedo Theories One and Two without mercy.
Deduced reckoning first appears in print in the 1930s, while dead reckoning can be found in print in the Oxford English Dictionary as far back as 1613. Therefore, it's impossible that dead reckoning is short for deduced reckoning.
Likewise, ded reckoning is found in ships logs in the 1700s, but again, this predates the first published evidence for deduced reckoning, so it's more likely that ded reckoning was either a misspelling of the older dead reckoning or an abbreviation for the same.
As to Theories Three and Four, I concede that either could be correct, but I find that the simplest explanation is often the correct one, and I think if we look deeper at the historic meaning of the words "dead" and "reckoning," it all begins to make sense.
Dead as a noun usually means… you know… not alive. But when used as a modifier, "dead" commonly stands in for the word "absolutely," such as dead serious, dead wrong, dead set, dead broke, dead certain.
Although not as common, dead as a modifier can mean "exactly," such as in dead right, dead level, dead flat, and dead straight.
Now before I stop beating this dead horse, in fairness, I do need to point out that, according to the Online Etymology Dictionary, when looking at the word "dead" in Old English (before 1150 CE), it apparently had two meanings: Dead like we think of it, but also — especially when talking of water — as "still" or "standing."
So "dead water" meant calm water, and although we don't really use that anymore, we do use similar wording like dead quiet. So that might give some support to Theory Three.
And what about reckon? While today, to "reckon" sounds a bit on the sketchy side, it starts off as a word for settling accounts in the Middle Ages, and evolves to a more specific meaning analogous to "calculation" by the late 14th Century.
So combining the modifier synonym with the commonly understood meaning of reckoning at the time, either might make sense for a form of navigation: Absolute calculation or exact calculation — even though we all know there's nothing absolute or exact about the art and science of dead reckoning — although it certainly involves a lot of calculation.
Of course, all of that could be wrong. With small boats and big oceans, dead reckoning might simply have meant that you're a dead duck if you don't reckon right.