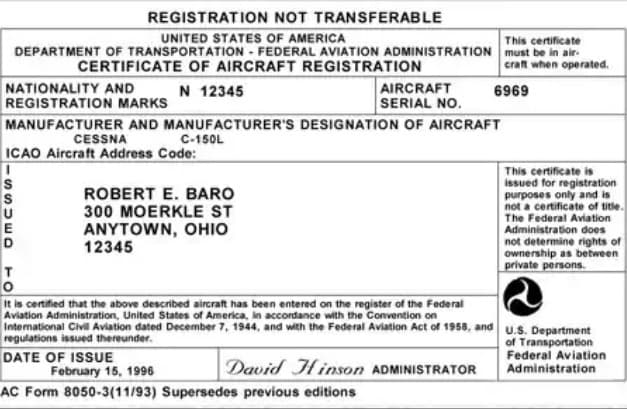 In a direct final rule published in the Federal Register Nov. 22, 2022, the FAA is extending the duration of aircraft registration certificates from three years to seven years.
The new rule, which was required by the 2018 FAA Reauthorization Act, provides two types of relief for aircraft owners.
First, the change to a seven-year registration period will reduce the number of applications for aircraft ownership renewals awaiting FAA approval at any given time, reducing the agency's administrative burden, and expediting the approval of renewals.
Second, the rule expands authority for aircraft owners to operate beyond the registration renewal date from 90 days following expiration to 12 months, a timeframe that should cover any renewal delays stemming from agency backlogs.
The rule will take effect 60 days after it was published in the Federal Register. The change will apply to all aircraft currently registered under existing FAA regulations.
FAA officials explain they chose to make this change through a direct final rule because it anticipates the rule will be noncontroversial and the agency believes it will not receive any adverse comments.
You can read the rule here.