Pilots who want to learn more about the expansion of the FAA's weather camera network — and find out how they can request a weather camera near their location — can attend a free webinar Tuesday, Dec. 6, 2022, on the agency's YouTube channel.
The FAA has installed 290 weather cameras in Alaska, Hawaii, and Colorado that give pilots supplemental preflight and inflight information, as well as a way to monitor meteorological conditions at airports and en route locations.
The weather camera program began in Alaska in 1999 when the agency determined pilots flying VFR could benefit from actual views of current weather conditions.
Starting in 2020, the state of Colorado began adding weather cameras as well, with 53 operating at mountain passes and airport locations.
The weather cameras give a high-definition view of the site on a clear day next to another window that shows current current conditions. The cameras also give pilots an opportunity to replay the weather conditions at the site over the previous hour, with updates every 10 minutes.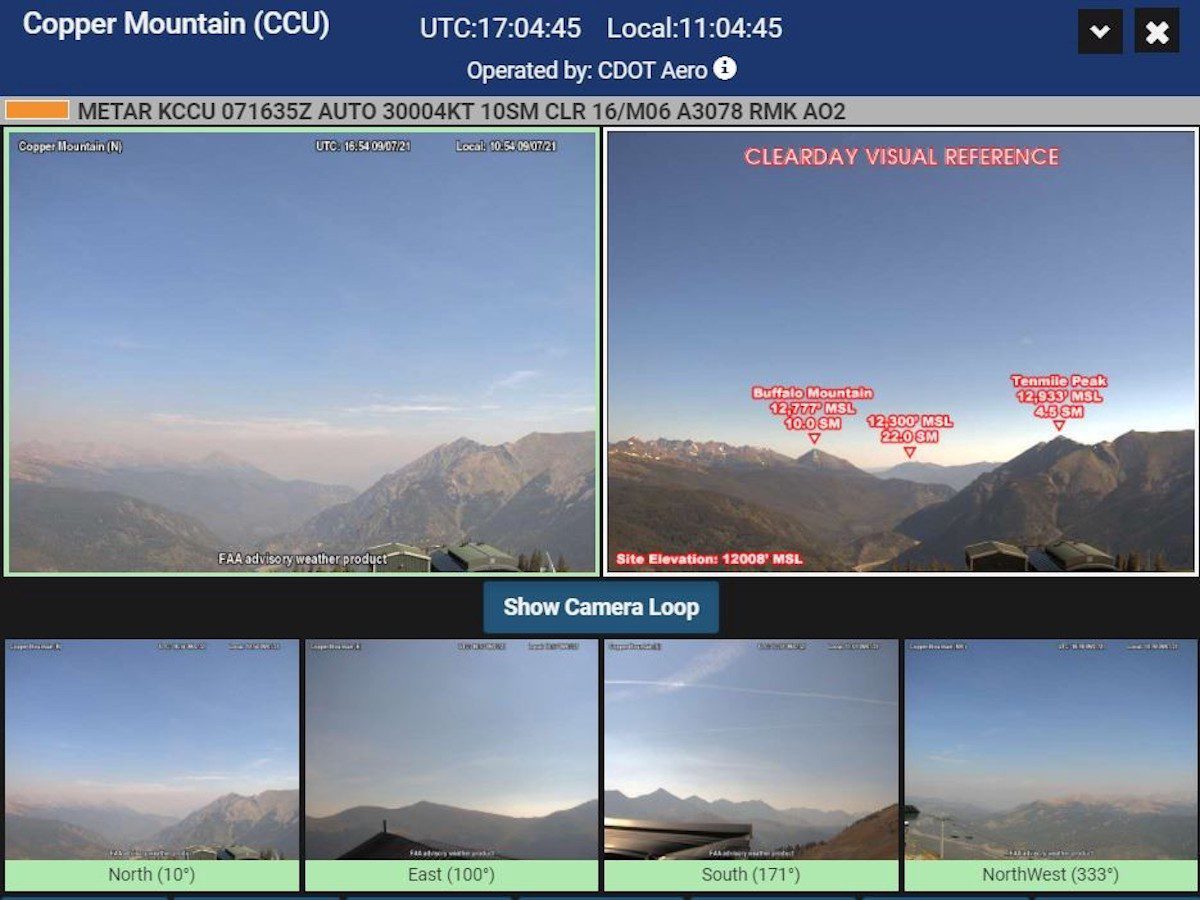 The FAA webinar begins at 1 p.m. (EST) on the agency's YouTube channel. The webinar includes the FAA's Weather Camera Program Manager Cohl Pope, officials from the Aircraft Owners and Pilots Association (AOPA), pilots who use the cameras, and representatives from states that have implemented the weather cameras.
Discussion topics include the positive impact the program is having on improving aviation safety and how general aviation and commercial pilots, dispatchers, Flight Service Specialists, and the military are using the cameras to improve flight safety, according to FAA officials.
The webinar also will highlight the agency's plans to expand the weather camera network into more locations in the United States, with information on how you can provide input directly to the FAA on where you would like a weather camera installed.
There also will be time to ask questions after the presentation, FAA officials noted.