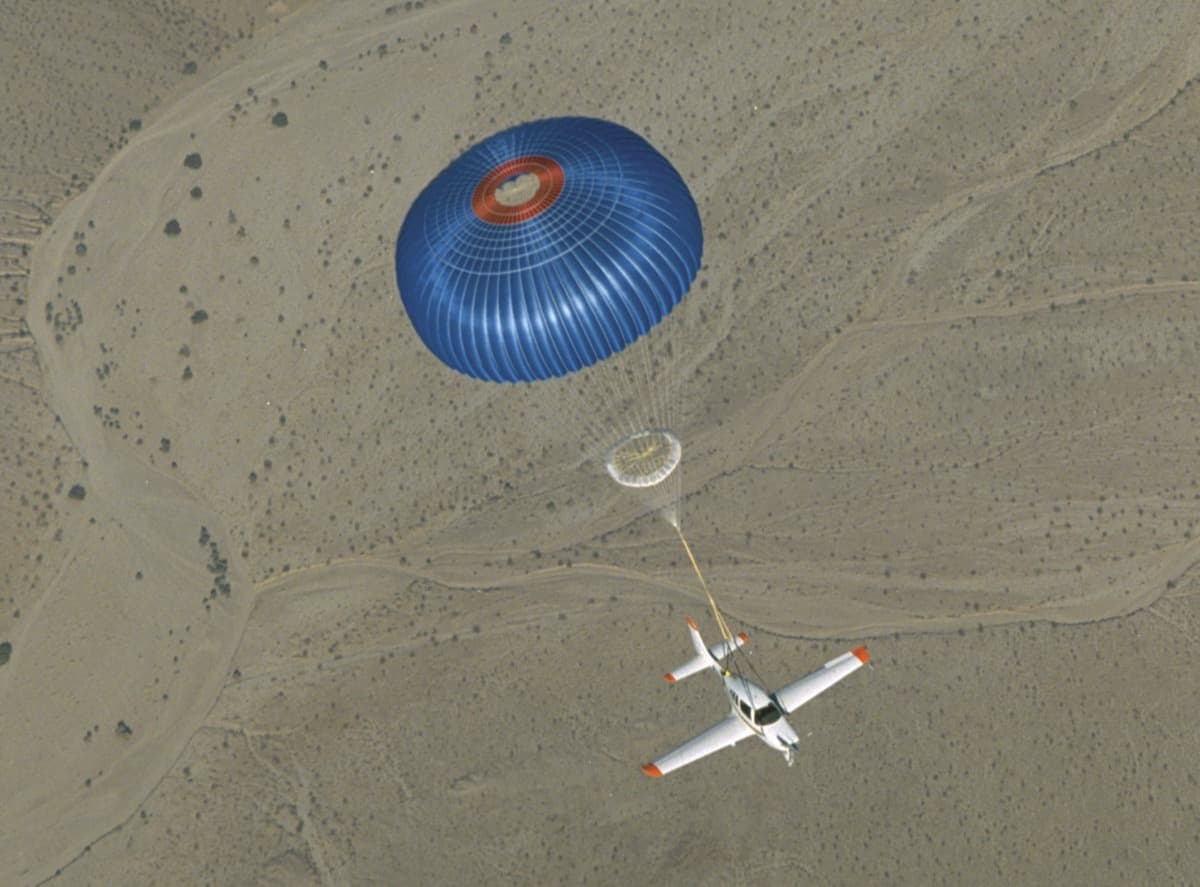 Lucas, a private pilot from Connecticut, writes: "There seems to be some disagreement here at the hangar. Was the Cirrus the first airplane with a full-frame parachute?"
That depends on how you define both "airplane" and "first."
Ultralight airplanes had full-frame parachutes prior to Cirrus, or said another way, had them "first." But with the SR-20, Cirrus beat all other certified airplanes to market with a full-frame parachute, or said another way, was the "first."
So yeah, it was first. And no, it wasn't the first. As I said, it depends on how you define your terms. But the story of the full-frame parachute is a lot more interesting than you probably realize.
So, the short version of the standard story of the full-frame parachute goes something like this: In 1980, Boris Popov forms a company called BRS (Ballistic Recovery Systems) and starts working on the full-frame parachute concept.
For those readers new to the subject, with a full-frame system, instead of a pilot wearing a parachute, the airplane wears a parachute. If something really bad happens, like a midair collision, a structural failure, or an engine failure over inhospitable terrain, the pilot can "pull the chute" and the entire airplane — occupants and all — floats to the ground.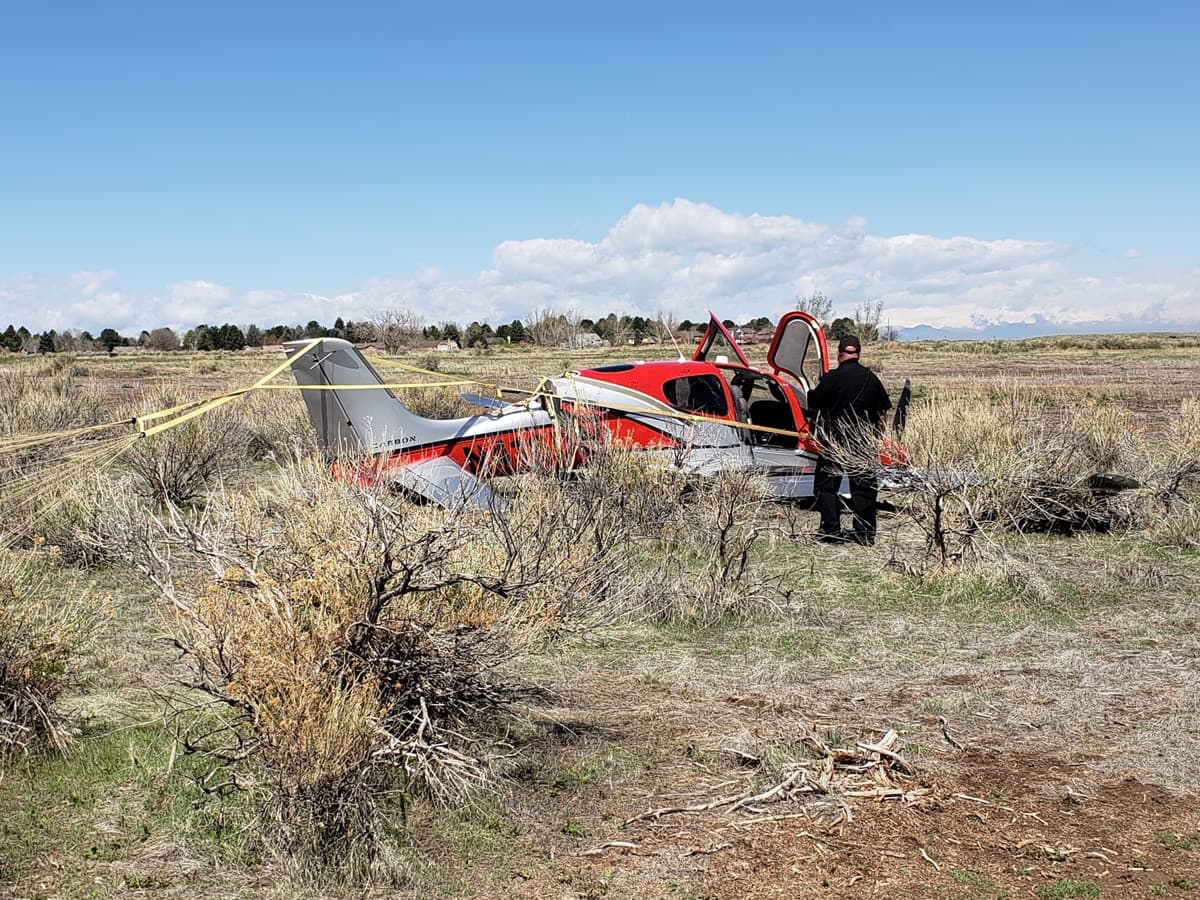 BRS introduces its first model for the ultralight market two years after its founding. Within one year it recorded its first life "saved," a tally that now stands at 466. The company was granted its first patent in 1986.
Fast forward a decade and it collaborated with Cirrus, which, in turn, goes forward to include full-frame chutes on all its piston models — and, now, in its jet as well.
Meanwhile, in the early 2000s, BRS is granted supplemental type certificates to add full-frame chutes to certified Cessna 172s and 182s, as well as the Canadian Symphony SA-160s. A first of another kind.
And BRS is first in its market, with chutes offered as a option for a blizzard of experimental and Light Sport Aircraft, including those from CubCrafters, Glasair, Kitfox, Lancair, Sonex, Vans, and Zenith and even as standard equipment on other models such as the ICON A5, the Elixir, and the ever-so-sexy Pipistrel Panthera.
And, of course, BRS still serves its roots, offering parachutes for a greater variety of ultralights than I even knew existed. All told, there are more than 35,000 airplanes flying around with parachutes at the ready.
And because I know you were curious, but were afraid to ask, prices range from a little over $3,000 for many ultralights up to $25,654 for the Cessna 182 add-on — but not to worry, like airplanes themselves, BRS systems can be financed.
Although first BRS doesn't have the field to itself. It had competition from a European outfit called Stratos Magnum Systems, which focuses largely on the light sport end of the industry, and even, apparently, hot air balloons…I'm not quite sure how that works…and from another company called GRS for Galaxy Rescue Systems, whose claim to fame is the fastest deploying system in the world. Oh, yeah, and an Italian company even developed a full frame chute for helicopters a few years back.
OK. That wasn't really so short. Sorry about that. In fact, I droned on so long, you might have already forgotten that I said this was the "standard" story.
You see, most people think the full frame parachute is a relatively recent innovation, and starts with Popov and BRS, but nothing could be farther from the truth.
For proof, I'd like you to meet Joseph A. Steinmetz. You've probably never heard of him, but he's the mastermind behind a wide variety of modern innovations including improvements to engine mufflers, engine cylinders, airplane turnbuckles, and fire extinguishers. He also invented numerous items for the defense industry, the first car alarm, the indoor putting green, and even the beer cooler.
Oh yes. And the full-frame parachute, U.S. patent number 1067559A.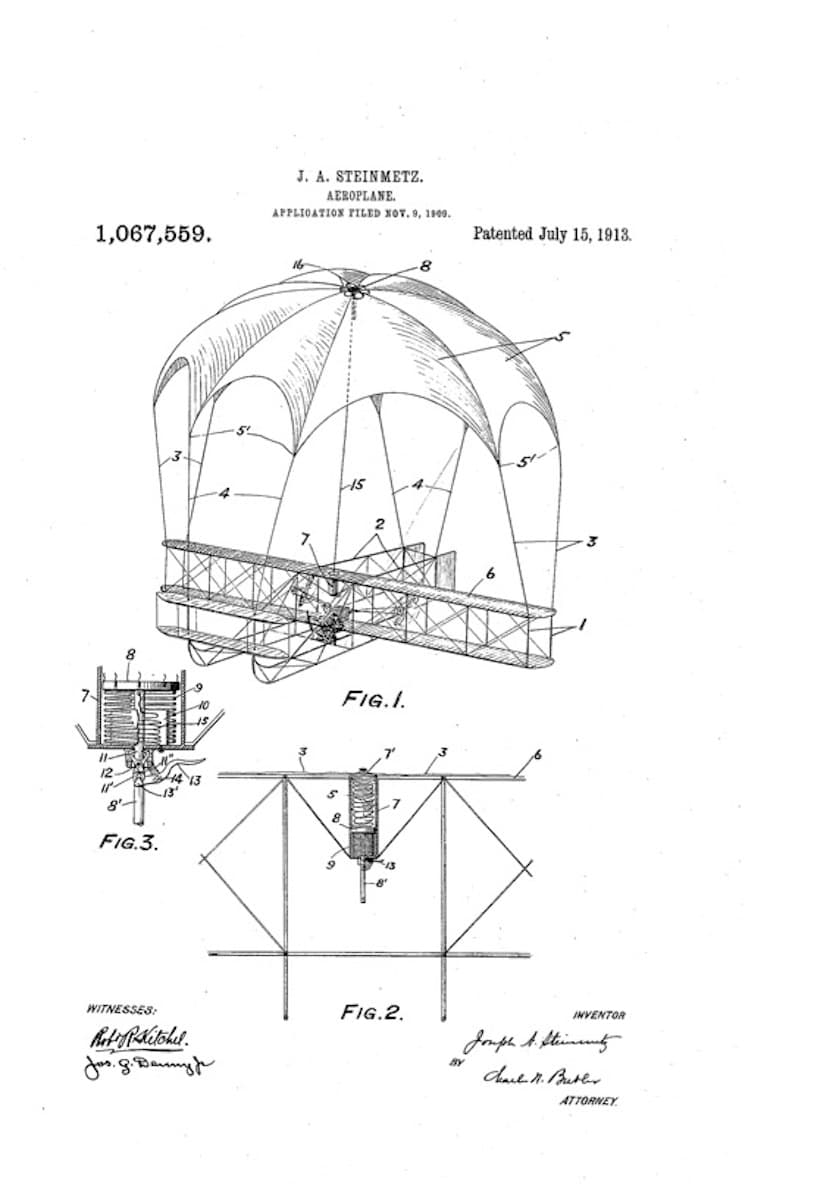 By the way, he applied for that patent in 1909, only six years after the first flight of the airplane as we know it. Steinmetz's parachute uses a spring to deploy the parachute, rather than a rocket like modern systems, but in all other respects it's much the same. Yeah, Steinmetz was definitely a man ahead of his time.
Steinmetz held dozens of patents and was a widely respected mechanical engineer and inventor in his time. He was a protegé of Samuel Langley, the first secretary of the Smithsonian, an early aviation pioneer himself. Steinmetz did groundbreaking work in the design of early aircraft engines, and even opened one of the first schools of airplane design. He was chairman of the American Society of Mechanical Engineers, was active in the National Aeronautical Association, was a major donor to the Red Cross, and he was also an avid stamp collector.
Perhaps too avid.
In 1911 he became involved in the now little-known "Blue Paper Scandal" which involved bribing a postal official for access to a batch of rare stamps, which resulted in federal criminal charges against Steinmetz, and destroyed his otherwise stellar reputation.
Oh, and interestingly, back to aviation again before we bid Mr. Steinmetz adieu, he was also the owner of a pair of the famous inverted Jenny stamps. And that was after the Blue Paper Scandal turned his life upside down.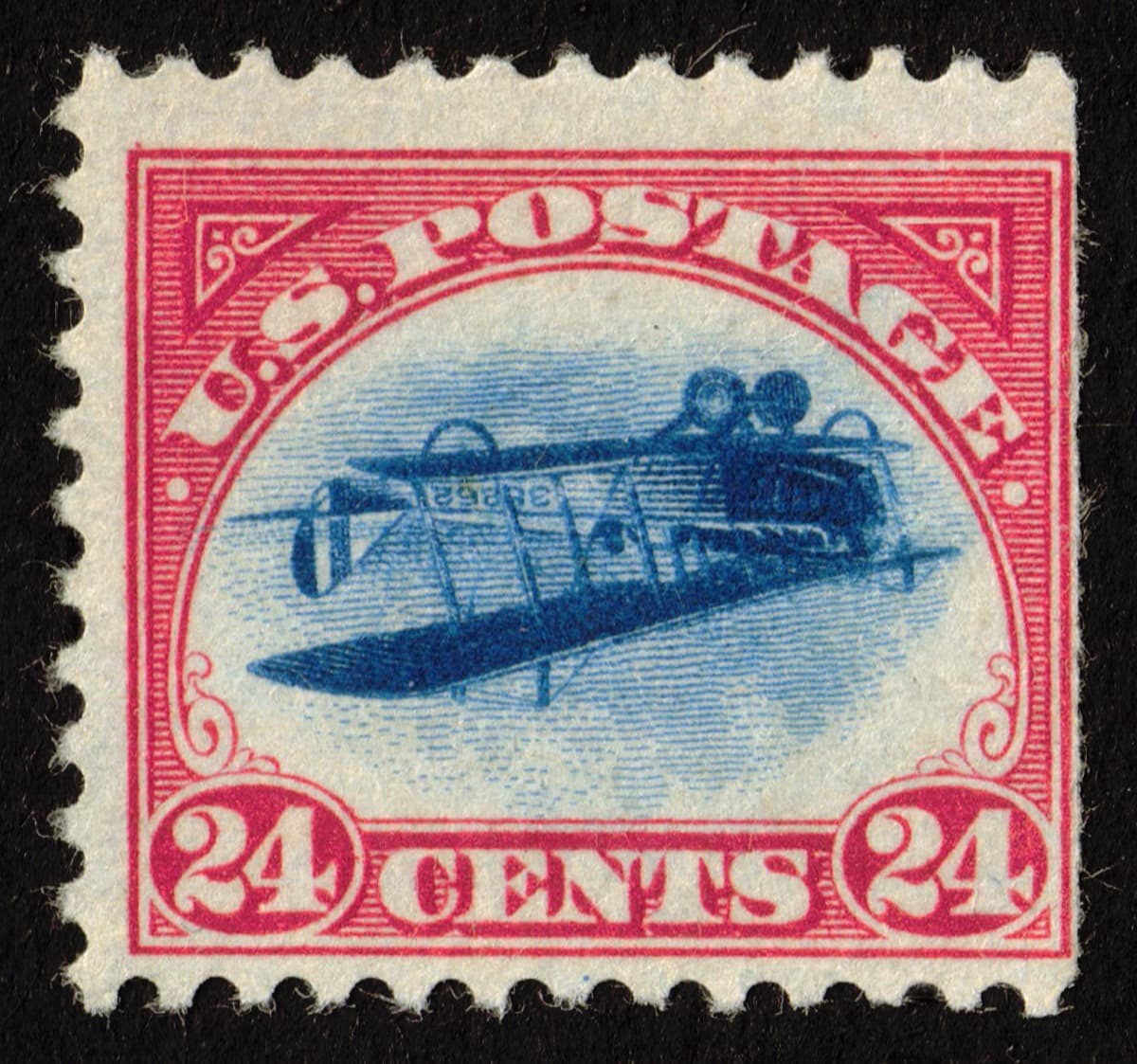 But what about the 70-something years between Steinmetz and Popov? Were there any other aircraft with parachutes?
Well, the Mercury, Gemini, and Apollo spacecraft (and their equivalents from the USSR/Russia and China) come to mind, but I'm not sure spacecraft "count."
Any other airplanes? Well, although I've not come across one yet, it's hard to believe that no one tried some version of the system on some sort of airplane in all that time. Readers, please chime in if you know anything.
Now, back to Cirrus. First? Not first? Again, that depends on your point of view, how long your view is, and how you define your terms.
But where I think the company really deserves kudos is not so much in being the "first" "airplane" to have a chute — however you define "airplane" and "first" — but being the first to make the full-frame chute socially acceptable.
Believe it or not, when the Cirrus first was introduced, many pilots were against it. Vehemently so. Real pilots, apparently, didn't need no stinkin' parachutes to save themselves and their passengers (accident statistics suggest otherwise). It was a strange phenomenon, and no doubt one that left folks at Cirrus scratching their heads. I mean, who wouldn't want the ultimate backup system in an airplane? After all, quoting Cirrus, "Chute Happens."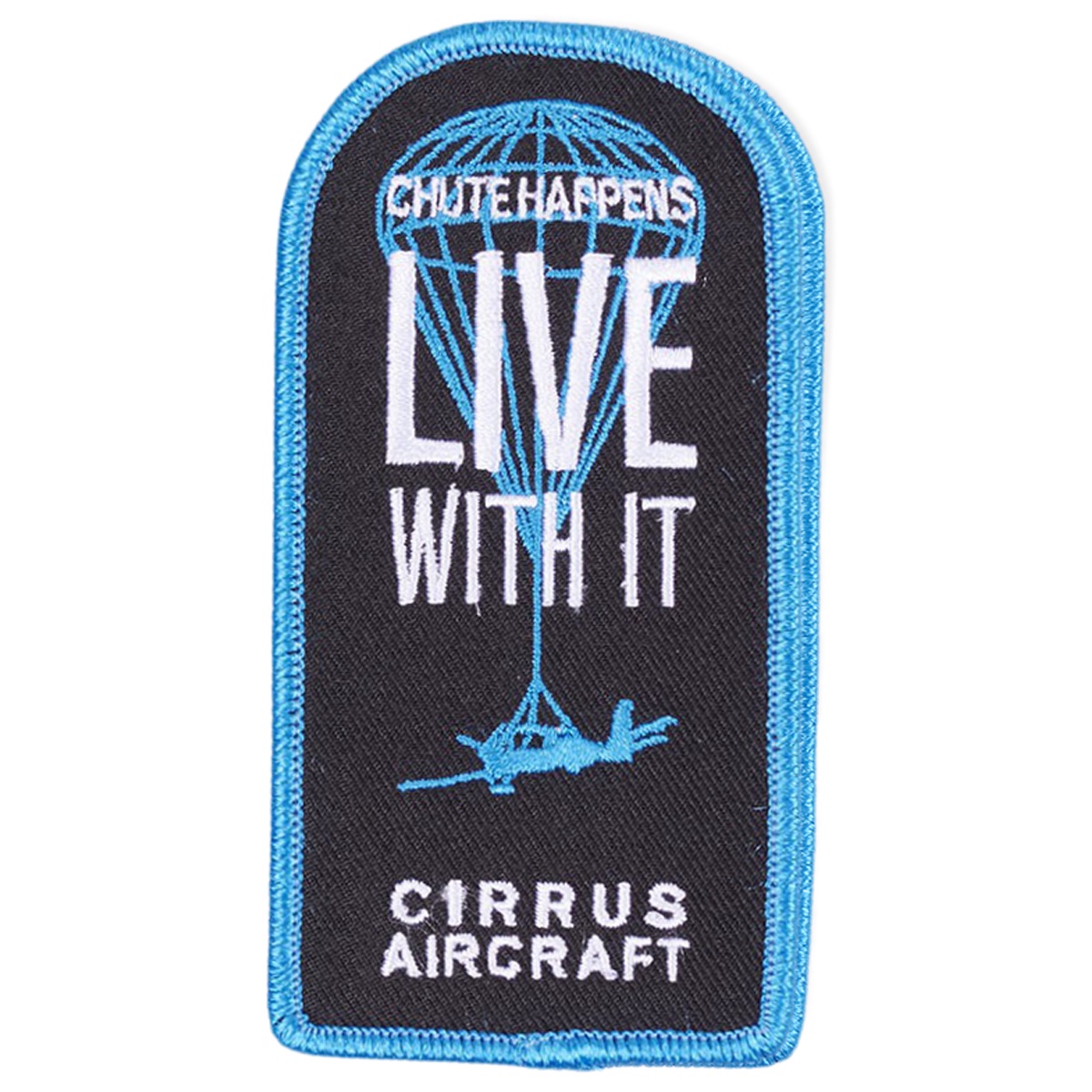 Anyway, it took time, but Cirrus was finally able to move the pilot culture needle, and although some anti-full frame parachute comments are still uttered from under the darkest of troll bridges, I think most pilots have come to accept — and perhaps respect — full-frame parachutes as part of the aviation ecosystem, along with composite structures and glass panel avionics, both of which are found in Cirrus aircraft, and increasingly, in a large number of other aircraft as well.
And no, Steinmetz didn't hold patents on either of those. But he did have one titled "Method of Navigating Aircraft," which he filed in 1918, just a few months after Max Miller flew the very first airmail out of Washington, D.C., headed the wrong direction.
So I guess the best way to be first at anything is to be there at the beginning. And in our industry, that was a long time ago.
But if you can't be first, at least you can always be best, which is just another way of saying…wait for it…first-rate!