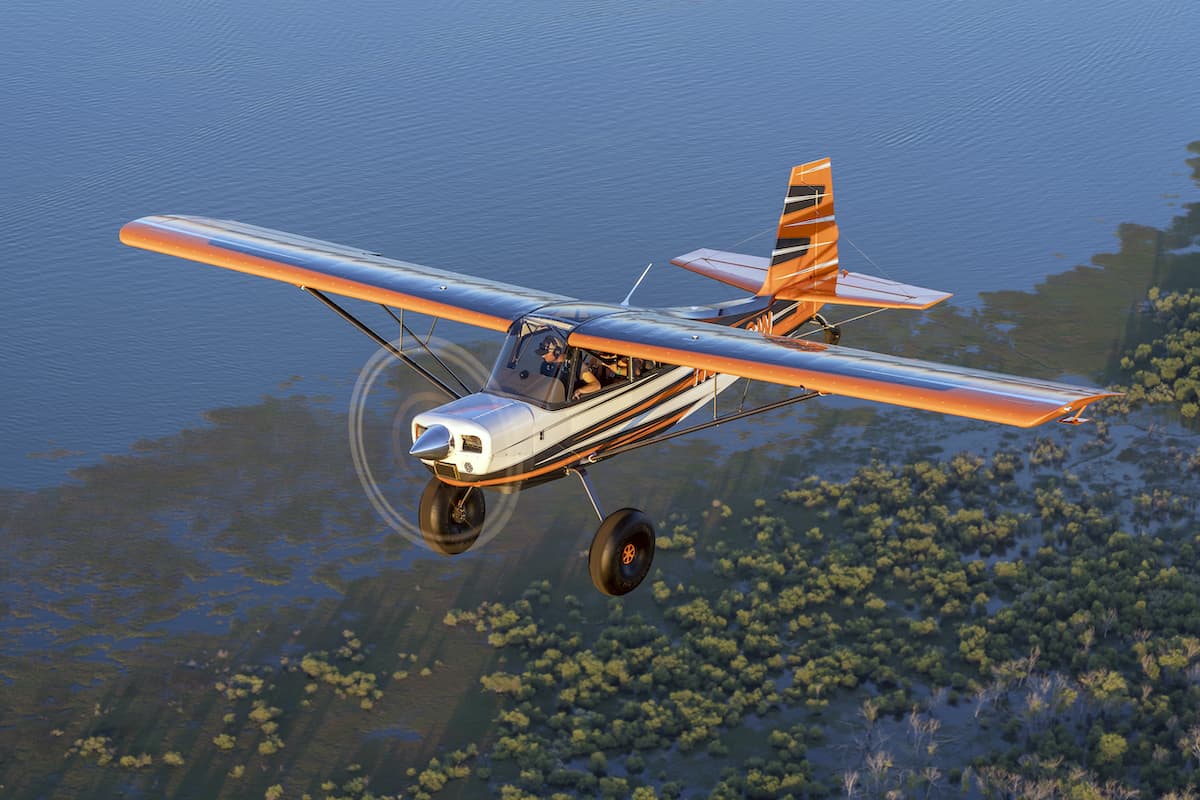 Combine the talents of a well-known, longtime flight instructor, a financially savvy front office veteran, and an aerospace engineer and you have the formula for success at family-owned American Champion Aircraft.
Jerry Mehlhaff, Sr. is the CFI and president of the company. Charlene Mehlhaff is vice president and Chief Financial Officer. The couple's son, Jerry Jr., is the aerospace engineer who runs day-to-day operations at the factory that sits alongside Fox River Airport (96C) in Rochester, Wisconsin.
Current production is about two aircraft a month at the factory, which manufactures Decathlon, Citabria, and Scout aircraft. Demand consistently exceeds supply, according to company officials.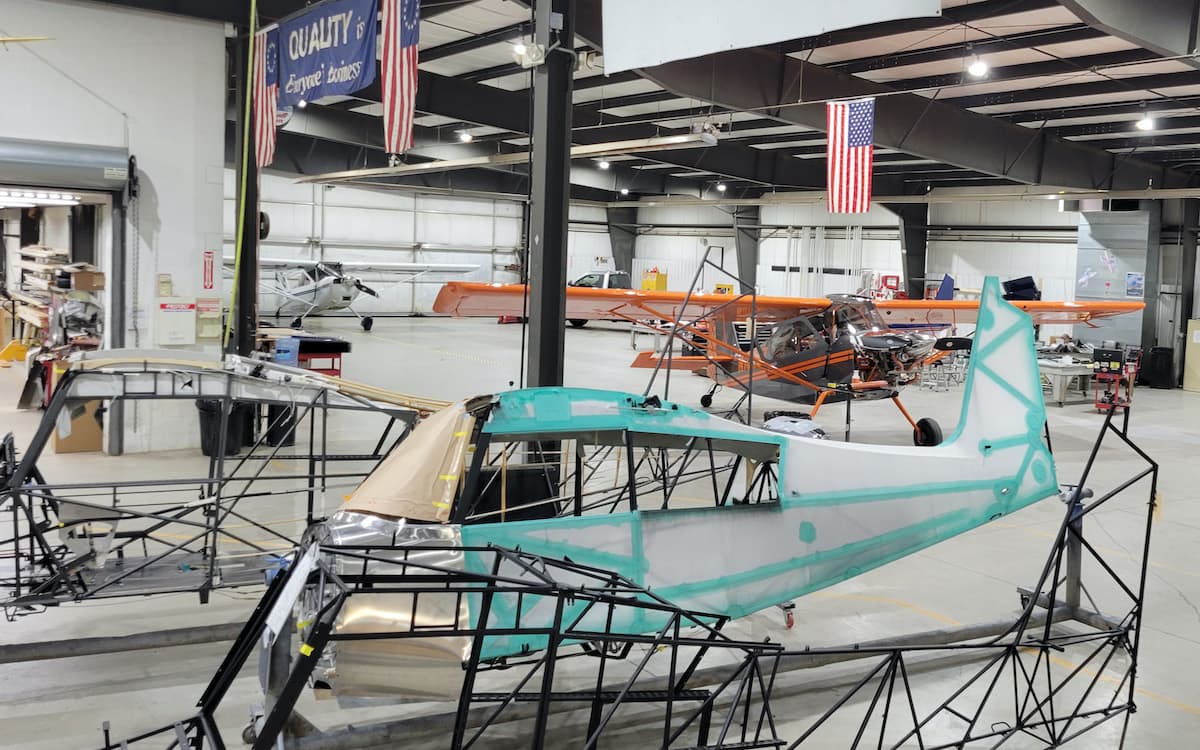 "The current popularity of backcountry flying has increased interest in our American Champion Scout," Jerry Jr. said.
He points to "heavy advertising" by the company's competitors, as well as the success of the Recreational Aviation Foundation as two factors that have fueled the rise in backcountry flying.
"An amateur person can feel like a bush pilot," he said. "It's like SUVs getting popular although most never go off the pavement. I feel it has generated that market."
One of the most active American Champion dealers is Northwest Backcountry Aircraft in Caldwell, Idaho. Co-owner Kasey Lindsay said that more than 20 years ago he and co-partner Bob Hannah discovered the superb backcountry potential of American Champion aircraft.
"We became a dealer and have literally sold hundreds of them," Lindsay said. "Pilots love the speed, the range, the comfort and more. Ground handling is superb and these aircraft are very survivable in a crash. The airframe has an aerobatic heritage and we have been innovative with our modifications that include aluminum gear, carbon fiber floorboards, engine baffling, and more. We've taken this plane to a whole new level of bush flying."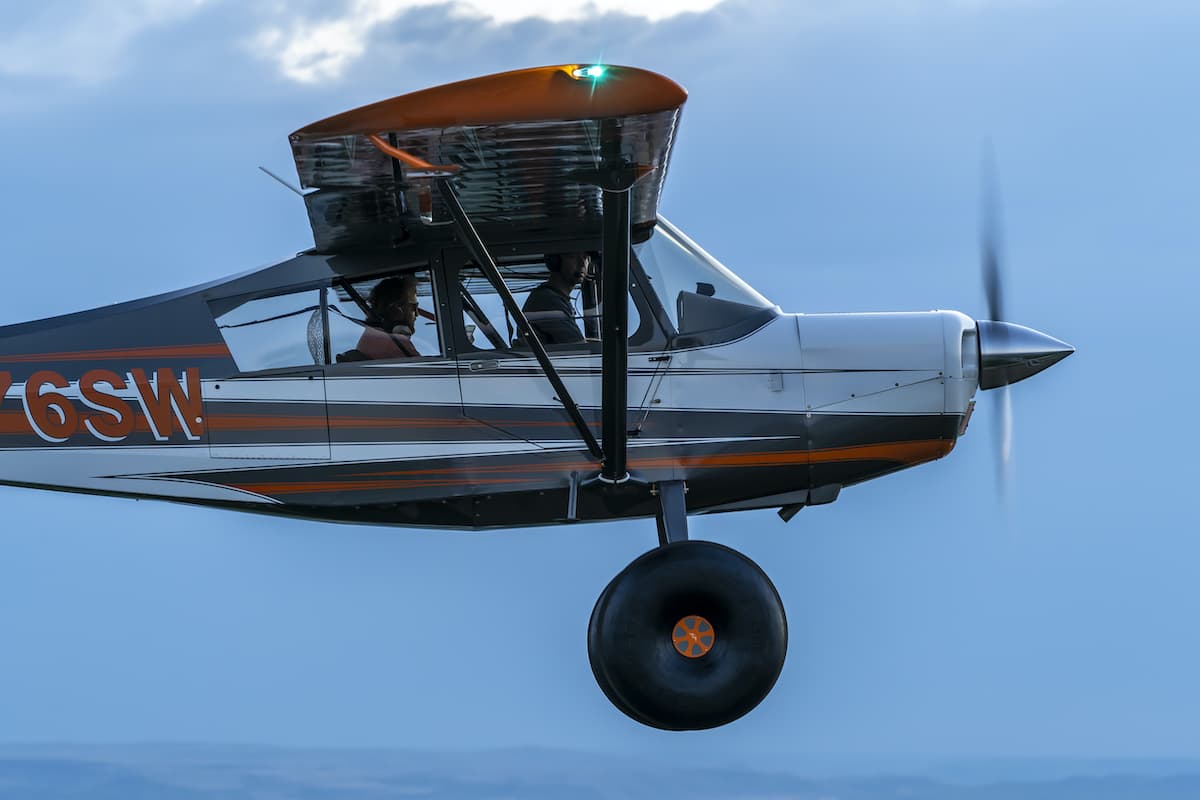 Several Champion models directly target backcountry enthusiasts.
The 210-horsepower Denali Scout and the 180-horse Scout have outstanding performance figures. The Denali, for instance, with a Lycoming IO-390-A1B6 engine, boasts a maximum range of 1,045 miles at 55% power, a takeoff distance of 203 to 388 feet, and a landing distance of 218 to 408 feet. Rate of climb is 1,428 to 1,987 feet per minute depending on loading.
Additionally, the Citabria High Country Explorer 7GCBC with a 180-horsepower Lycoming O-360-C4P engine and fixed pitch propeller has a takeoff ground roll of 504 feet and a landing distance of 293 feet. Rate of climb at sea level is listed as 1,366 fpm.
For flight training, aerobatics, and spin training, the Super Decathlon and Xtreme Decathlon (with a 210-horsepower engine) are among the top choices for instructors and aerobatic enthusiasts.
The American Champion Lineage
The American Champion story begins with the Aeronca Aircraft Corporation, which was founded in 1928 in Cincinnati, Ohio. Production continued until 1951 with more than 17,000 aircraft sold, including World War II training and observation planes.
The company was represented in the post-war aircraft production boom with the popular tandem-seat, stick-controlled 7AC Champion — Champ — plus the 11AC Chief with side-by-side seating and yoke controls.
"Aeronca got out of aircraft production in 1951 and in 1954 the 7 series certificate was bought by Bob Brown, who formed the Champion Aircraft Corporation and moved the manufacturing plant to Osceola, Wisconsin," explained Jerry Sr. "In 1970 the company was sold to the Bellanca Aircraft Company. Not long afterwards the old factory burned down. Then came a sales slump in 1978-1979 and a company named Anderson Greenwood took over. After that a guy who was actually the chief pilot for that company bought the type certificate and moved it to Tomball, Texas. He sold it to a Texas doctor who bought it as an investment to resell. And that's who we bought it from in 1988."
"I knew we were buying a company that was little more than the famed Champion name and 16 rusting tractor trailer containers full of uninventoried parts, plus tools and 10 welded fuselages," Jerry Sr. said. "And we got it for a very reasonable price."
"I could not bring the containers back to Wisconsin from Tomball, Texas, by truck because they were not roadworthy," he recalled. "So, I found a guy who would haul them on a train for $900 a truck trailer. I only needed 14 of the 52-foot trailers. Our son Jerry, who was still going to college at the time, got a bunch of kids to help unload the trailers. It took us about six or seven days to get it done. I had a hangar in Rochester and two barns and another little hangar. We filled them all up."
Charlene managed the inventory process and directed the computer entry of parts, the 10 fuselages in different stages, and all the aircraft drawings.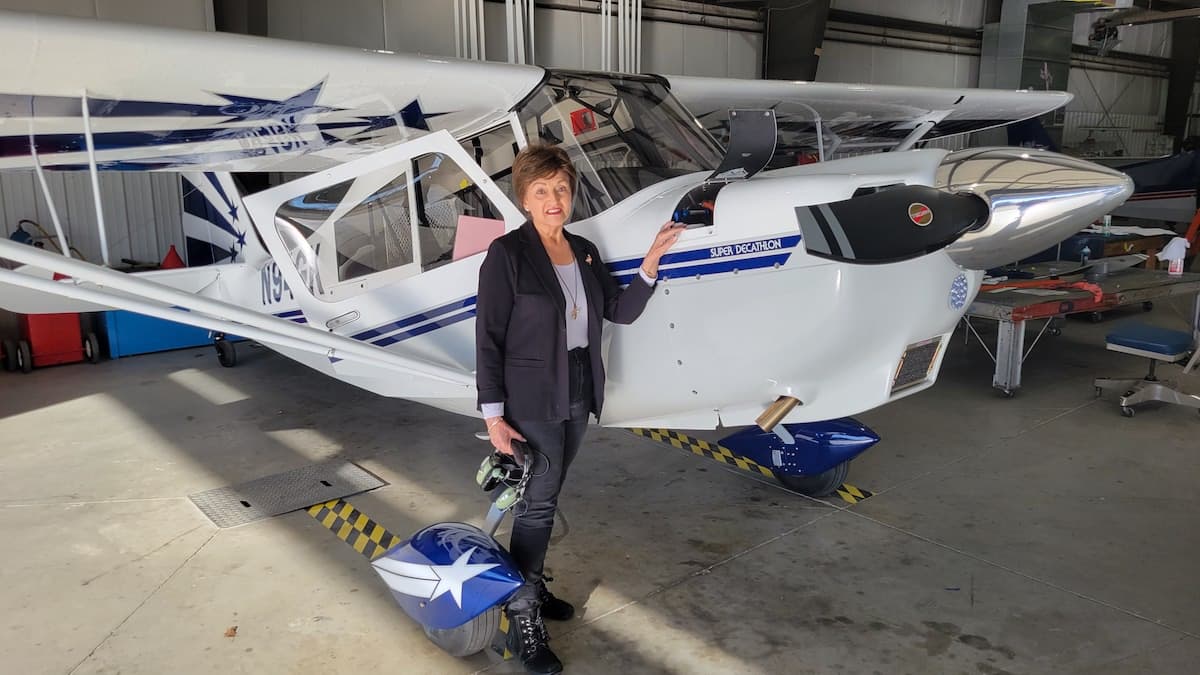 From the Ashes
"We literally grew from the ashes," Jerry Jr. said. "We had to sort out every part, count what was there, and inventory it. We'd grab a parts manual and see what this part was and the next. We set up a telephone service to provide parts for people who called."
"We were already in the business selling parts for Ercoupe and at first thought we could just enlarge our parts inventory by buying the company," Charlene added.
But a visit from the FAA changed things for the new owners.
"As a type certificate holder you are responsible for anything that would lead to an Airworthiness Directive," Jerry Jr. said. "The FAA said we had a big problem with the seats. So, the first thing we did was a beefed-up seat and got that approved. The second was to build an all-metal wing without the previous wooden spar for which there was an Airworthiness Directive."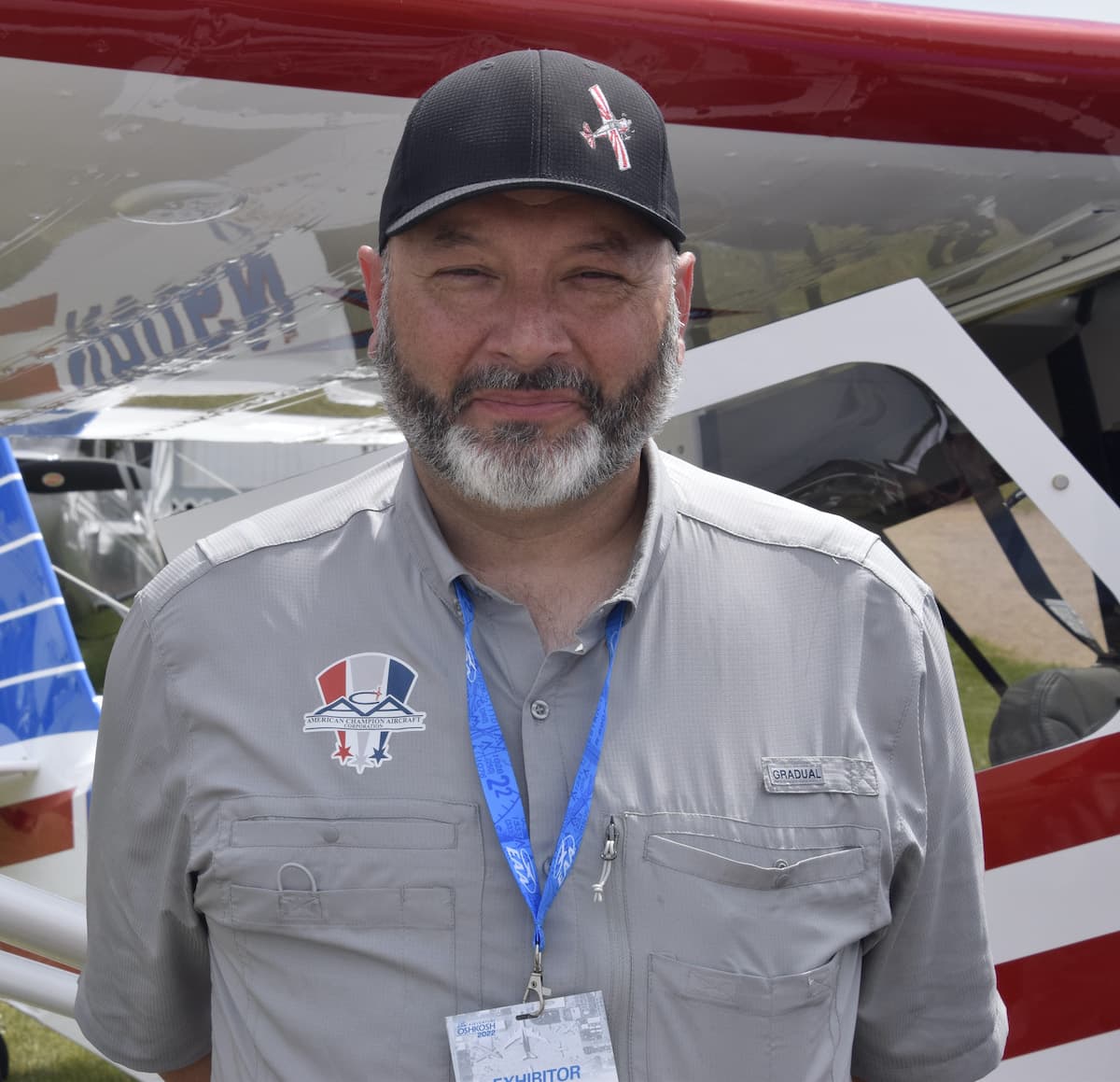 To show the changes, the company built the first plane from one of the fuselages brought from Texas.
"That first plane was N38AC, a Super Decathlon 180-horsepower plane," Charlene said. "A man from California called and said his initials were AC and that he wanted to buy the first plane. He did and that's how we got started in the airplane building business."
"In April of 1989 we had nine employees," Jerry Sr. said. "We had 112 employees by late 2006. At Oshkosh in 2008 there was just a different feeling in the air. By that summer we were down to 96 employees. And by the end of January 2009 we were down to 64, then to 34 employees working four days a week building one airplane a month or less."
To keep things afloat, Jerry Sr., an Airframe and Powerplant mechanic with Inspection Authorization, earned certification as an FAA approved repair station.
"It was a little over two years that we were working four days a week. And then it started picking up. Now, in late 2022 we are at 45 employees and hoping to find a few others," he said "Our priority one is getting the certified airplanes done first and then the repair mission is second."
He adds it takes about eight weeks from start to finish to build an airplane in the factory.
"We will probably do 22 planes this year," he continued. "For instance, if you wanted a Scout, I would say it would be the second quarter next year for delivery."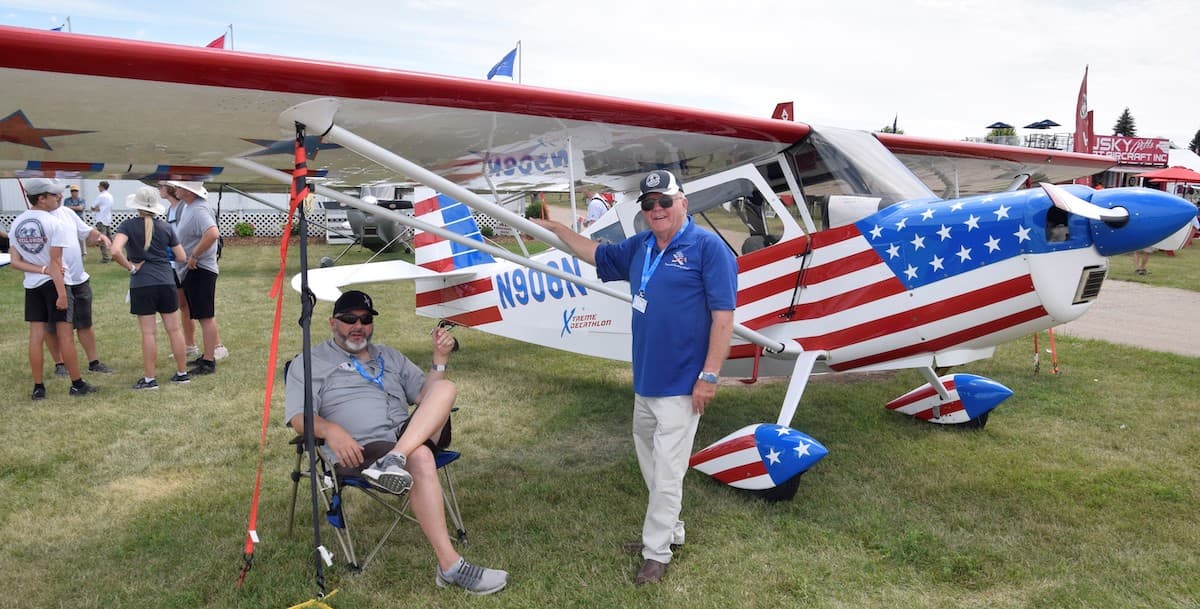 He admits that when he first bought the company he had "sticker stock about the price of our own factory aircraft."
"In 1990 when I sold my first airplane I used to think 'if these things go over $100,000 who's going to buy them,'" he said. "But in 2022 we had a Scout on display at AirVenture for $360,000 and we're still asking less money than our competitors."
Base prices for American Champion aircraft at the start of 2023 include:
Citabria Aurora 7ECA: $279,000
Citabria Adventure 7GCAA: $279,000
Citabria Explorer 7GCBC: $289,000
Citabria High Country Explorer with 180 hp: $299,000
Decathlon 8KCAB: $340,000
Extreme Decathlon with 210 hp: $375,000
Scout 8GCBC: $338,000
Denali Scout with 210 hp: $375,000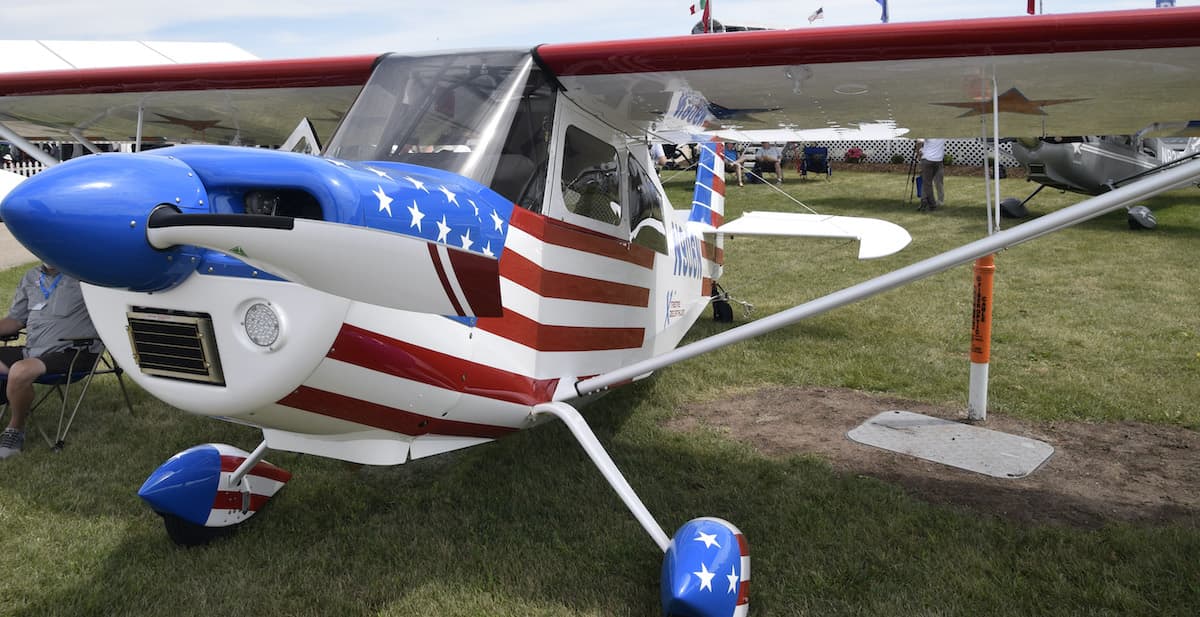 Jerry Sr., a member of the Wisconsin Aviation Hall of Fame, said he has not flown for several years because of vision issues. Charlene and Jerry Jr. are private pilots who enjoy flying their company's aircraft.
Charlene added that seeing an American Champion aircraft on the flight line always gives her a sense of pride in the company and the quality of their airplanes.
"I am inspired by the people who work here," she said. "Many of them are like family. We are proud of the work they do. I learned years ago that quality sells and quality is what we sell at American Champion."