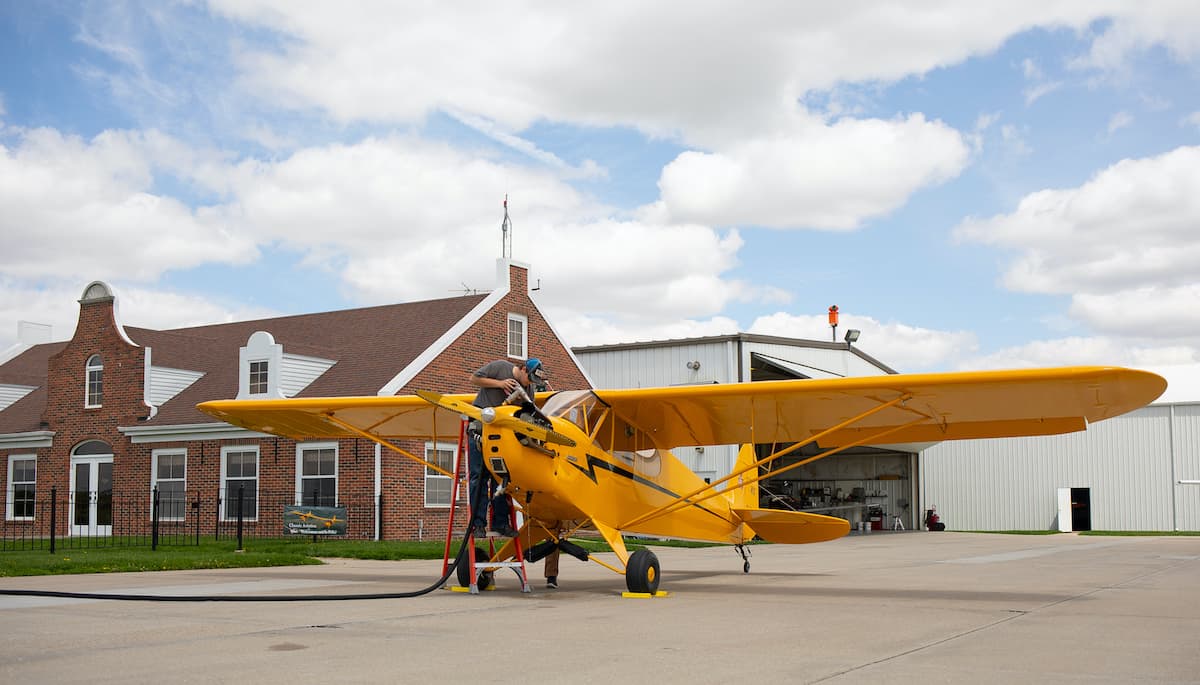 Testimony from general aviation advocates, including officials from the Aircraft Owners and Pilots Association (AOPA), has led to the successful removal of a proposed ban on the sale of 100LL at airports in Washington state.
The original bill, WA HB1554 called for the phased-in restriction on the "selling, distributing, or otherwise making available to consumers" leaded avgas in Washington state starting Jan. 1, 2024.
The restrictions would have initially been placed on airports in the areas of greatest population, with additional restrictions culminating in a complete ban for the entire state by 2030.
The original bill also threatened environmental-related regulatory burdens and fines on Washington state airports, according to AOPA officials.
AOPA Northwest Mountain Regional Manager Brad Schuster told state lawmakers that the bill's premature phasing out of leaded avgas before a suitable alternative is available "will do nothing to speed up achieving a lead-free aviation fleet and will cause immediate and severe economic impacts on the communities that rely on the airports affected by the bill."
Schuster also advised lawmakers that while the general aviation community shares the goal of removing lead from avgas in a safe and smart transition, the bill had the potential to introduce safety risks for pilots whose aircraft require leaded avgas.
Following that first testimony, language prohibiting the sale of 100LL was removed from the bill. However, the threats of environmental-related regulations and fines on airports remained.
At another hearing on Feb. 20. 2023, Schuster again testified before the Washington House Transportation Committee seeking to remove those regulations and fines. Joining him in testifying before the committee were representatives from the Washington State Aviation Alliance, the Washington Airport Management Association, and others in general aviation.
After this hearing, Rep. Tom Dent led a delegation of Washington state aviation stakeholders seeking further improvements to the bill, including the removal of financial penalties for noncompliance.
This team effort resulted in the removal of all language related to a ban on leaded fuel, steep compliance-related fines for airports, Washington Department of Ecology oversight, and related mandates targeting airports.
Still remaining in the bill are clauses requiring oversight by the Washington Department of Transportation Aviation Division of a lead-related education campaign, as well as an outreach campaign targeting airport operators and pilots of piston-engine aircraft, according to AOPA officials.
AOPA officials added that they continue to oppose passage of the bill because "it imposes requirements on the aviation system in Washington that we feel will be unnecessary as soon as an unleaded 100-octane replacement is widely available."