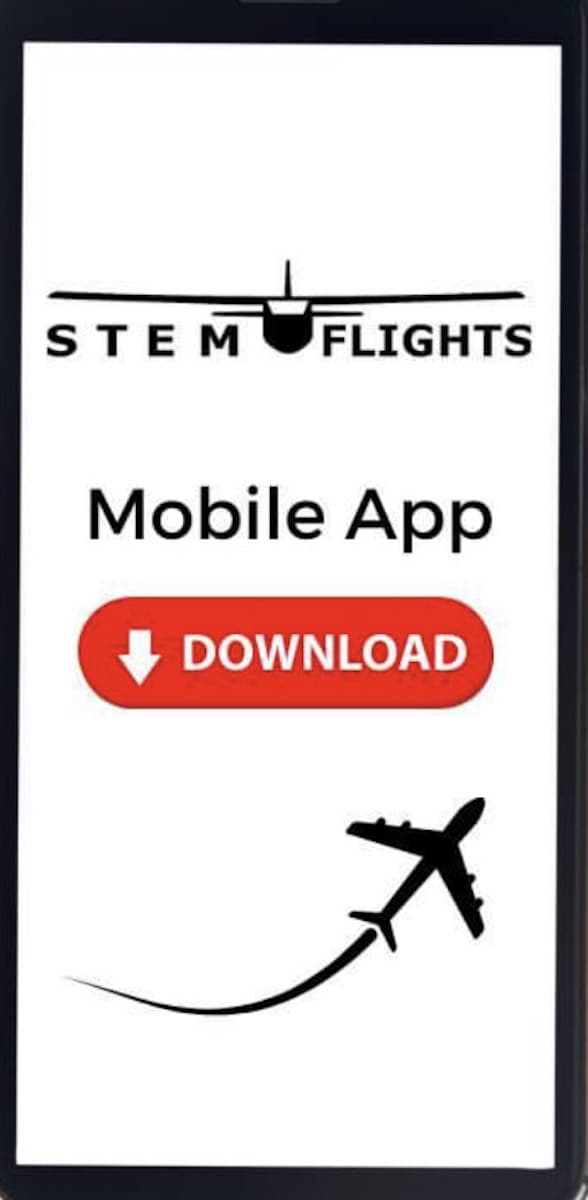 STEM Flights, a national non-profit organization that uses volunteer general aviation pilots to fly kids on missions that introduce them to Science, Technology, Engineering and Math (STEM), as well as aviation careers, has released a new mobile app.
The app, which is available for both iPhone and Android devices, was developed to make it easier for volunteer pilots to find qualified students in their area, complete the necessary paperwork, upload documents and photos, and close out their missions when completed, according to STEM Flights officials.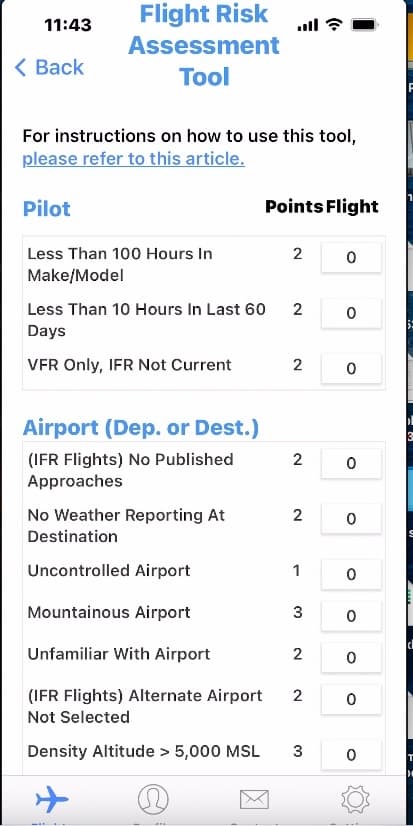 "In an effort to streamline our processes, we worked with our technology consultants to develop a mobile app that pilots can use quickly from any location," said Austin Campbell, director of flight operations for STEM Flights.
Austin, a retired Coast Guard flight crew member and drone expert, joined STEM Flights a year ago. He ensures that pilots are trained and vetted before volunteer missions are performed, officials noted.
The launch of the mobile app is just one step in the organization's growth plan, which is to eventually have STEM Flights available in all 50 states (they are currently in 42).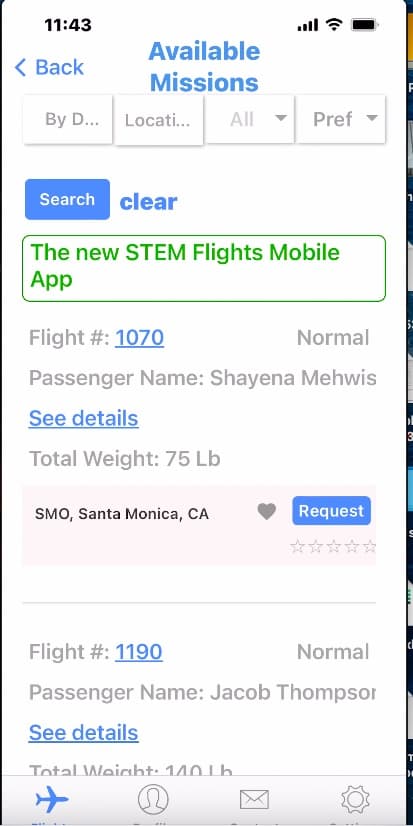 "Our mobile app will continue to grow and will eventually offer access to students so that they can complete the online application, submit letters of recommendation, complete curriculum requirements, and access aviation resources to continue their education," noted Carley Walker, director of development.
STEM Flights also has added another new staff member, Maria Hoxmeier, director of student development, who is expanding the curriculum, student programs, and adding to the organization's "Flight Following" resources, officials noted.
STEM Flights pairs middle and high school students with pilot mentors in their geographic area to receive a flight experience, learn about aviation and STEM careers, and connect with local aviation enthusiasts. Students complete the STEM Flights application, study online aviation and STEM curriculum, and submit a letter of recommendation before they are matched with a pilot.
STEM Flights, which began in 2018, is continually seeking qualified volunteer pilot mentors to fly student missions throughout the U.S., officials noted.
For more information: STEMFlights.org.