Dateline… April 11, 2023… EAA Education Center… Today nearly 200 of the nation's flight instructors, ground instructors, and aviation educators touched down in Oshkosh, Wisconsin, for this year's incarnation of the epic annual flight training conference, sponsored by sim manufacturer Redbird Flight Simulations…
Oh. Sorry about that. Having spent a bunch of time in the Experimental Aircraft Association Museum's Eagle Hangar, a wave of period nostalgia swept over me. But there was nothing nostalgic about the 12th annual Redbird Migration flight training conference. It was cutting edge, with new content throughout, including a whole new conference track for an emerging segment of our industry.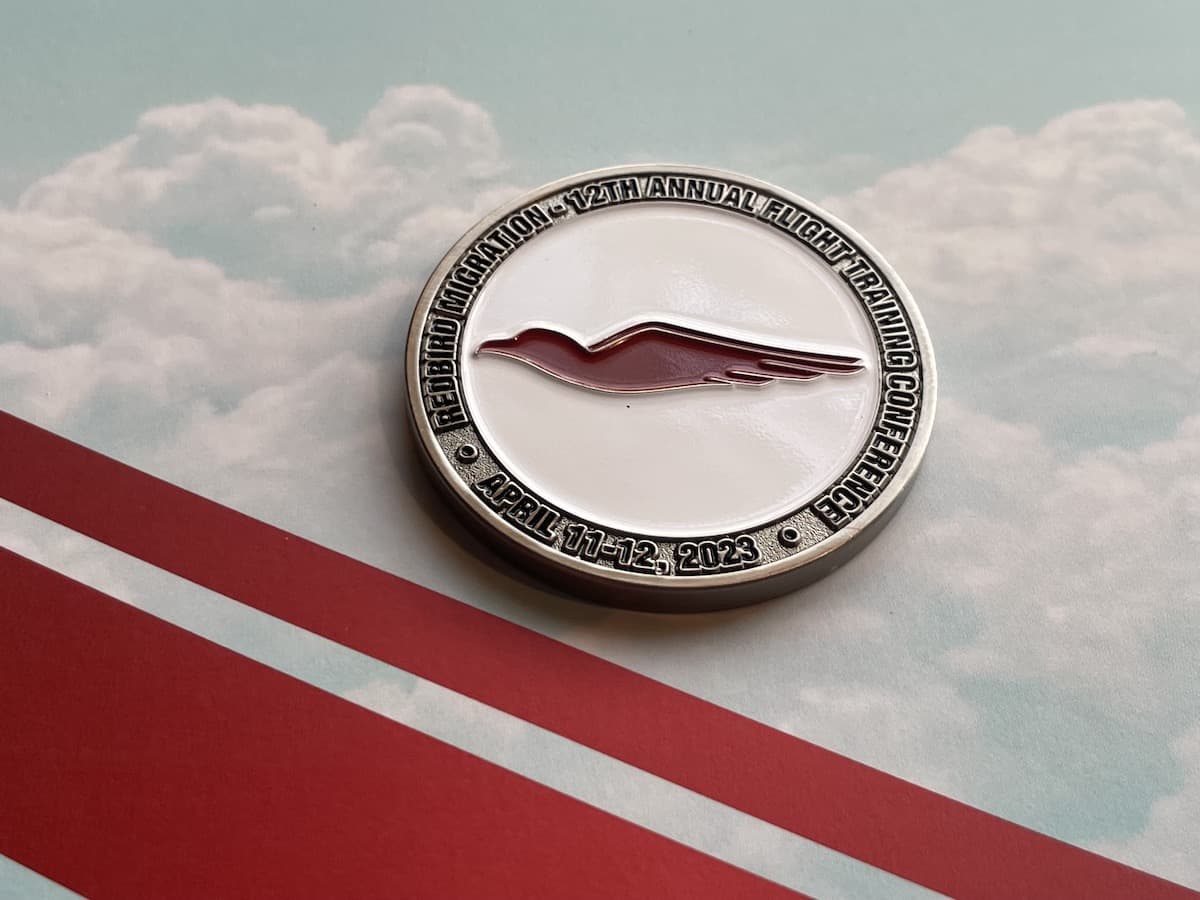 The New Track
For the first time, in addition to content geared toward flight training professionals and collegiate aviation programs, the conference featured a dedicated K-12 track aimed at aeronautics educators in Science, Technology, Engineering, and Math (STEM) and Career and Technical Education (CTE) programs.
In case you missed it, this is an area of explosive growth in our country, as schools of all sizes realize the opportunities that aviation education provides students — from simple engagement, to empowerment, to recognizing possibilities beyond the literal horizon, to preparation for a dizzying array of aviation careers.
CTE-oriented programs have especially taken off in economically-challenged parts of the country, as school administrators realize that, as Eric Crump from SUN 'n FUN's Aerospace Center for Excellence said in the opening of the K-12 track, "any job in aviation is a one-generation jump out of poverty."
And while STEM is well entrenched in high schools — with the Aircraft Owners and Pilots Association's You Can Fly High School Curriculum leading the way — many school districts are now starting their aeronautics programs in middle school — and even earlier.
After some agony over too many choices, and suffering from a bit of a split personality as an aerospace educator and a flight-training pro, I chose to attend the bulk of the K-12 track this year, and I'm glad I did. I found it absolutely fascinating.
There's a lot happening in that end of our biz with aviation turbocharging critical thinking and project-based learning in schools.
And some schools have gone in full throttle — one district in the northwest has a whopping squadron of 76 flight sims in its classrooms!
But I also learned that there are problems to be solved as well. Many programs were started on generous work-force grants and have sustainability challenges. And all too frequently the administration jumps in, and then hands the program to the first teacher who walks by — often teachers with no aviation background or perspective.
Still, despite the speed bumps, there was a lot of enthusiasm on display among the teachers present (even the drafted ones), with AOPA, EAA, Redbird, and others stepping up to the plate to support teachers. AOPA has even set aside a portion of its flight training scholarships exclusively for teachers.
And the successes are mind-boggling. There's a high school in Georgia that has seniors in its welding program working in FedEx's airport fabrication shop in paid internships alongside master welders. Another in Tennessee has seniors graduating high school with A&P certificates.
The Conference
The conference featured four general sessions — one in the morning and one at noon each day — and 45 breakout sessions between the two tracks over the two days. Unlike most conferences I've attended, where looking at the schedule involves choosing the lesser of evils, I found myself wishing I could clone myself two times over to go to everything.
Topics were wide-ranging, from classroom management, to instructor professionalism, to data-driven debriefs.
There was a session on competing with Amazon customer experience expectations in flight training, and one on simulator troubleshooting and maintenance, still another on new research in base-to-final accidents, or another one about teaching emergency procedures in sims…the list just went on and on. The speakers were all top notch, well-regarded professionals, with superb presentation skills. At Migration, I didn't have to dig my pencil into my knee cap to stay awake — not even once.
Most sessions were also available online for virtual participants, but I felt sorry for the virtual folks. The energy in the rooms, labs, and halls was amazing, as were the networking opportunities, which Redbird optimized with the scheduling of events.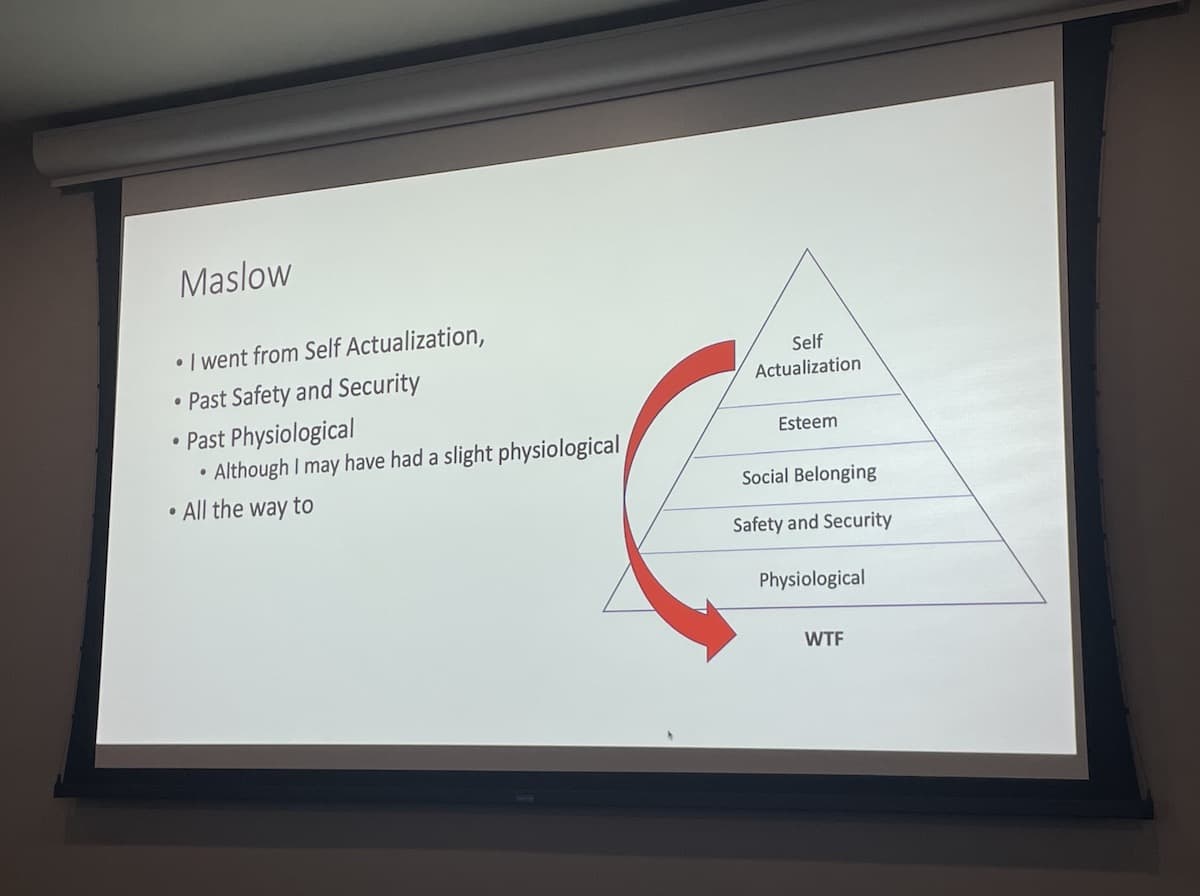 The Speakers didn't drone on, but…
Drone programs, I learned, are popular with many high schools, as David Moorefield, callsign "Pappa," of the Gaetz Aerospace Institute — the high school outreach/dual-credit arm of Embry-Riddle Aeronautical University — pointed out.
He noted that preparing students for the FAA drone written test encompasses airspace, aerodynamics, weather, regulations, weight and balance — all subjects applicable to pilot education.
And once a 16-year-old earns a commercial drone certificate, beyond the feeling of accomplishment, the "art of the possible" opens up, helping students realize that there are possibilities available to them that they have never considered, he noted.
Sims 'n More
Migration is hosted by Redbird, so naturally there were sims, sims, sims, sims, and more sims. In addition to the large flock of Redbird LDs and an XWind that roost at the EAA's Pilot Proficiency Center, the Texas sim company brought along a flight of Jay Velocity sims and TD2 with the three-panel Horizon feature.
But in fairness, while we tend to think of Redbird as a sim company — and there are something like 4,000 of its sims being used in 55 countries around the world — Redbird is really more than that. It has also become a software company, curriculum developer, and secondary education professional development training organization.
On the software front, one cool piece of software I learned about is Redbird Tracon, which allows an instructor to program, control, and monitor multiple sims simultaneously. For instance, SUN 'n FUN's Crump runs 20 Redbird Jay Velocities in his sim lab, which introduces kids in middle school to aviation.
Another interesting piece of sim software is Redbird Cygnus, which allows you to dupe your flightPad into thinking that the sim world is the real world, allowing you to sim-fly the way you iPad-fly in the real world.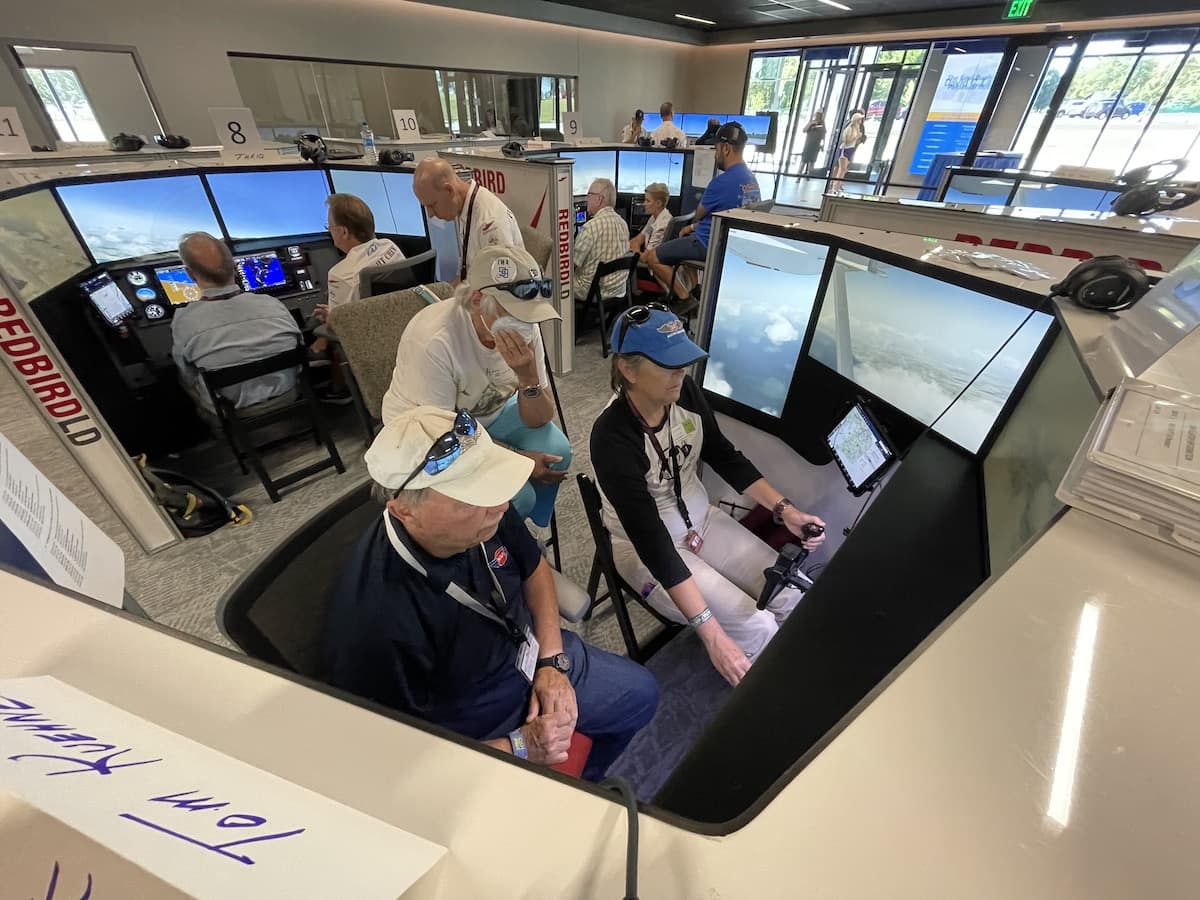 Tucker, Sharp and more…
Day two kicked off with an energetic, passionate, inspirational talk by air show legend Sean D. Tucker, who in his retirement has moved solidly into education with his Bob Hoover Academy, working with troubled youth in the Salinas Valley and surrounding areas in south-central California.
"We fix broken kids," he said of his new mission of changing lives through the power of flight.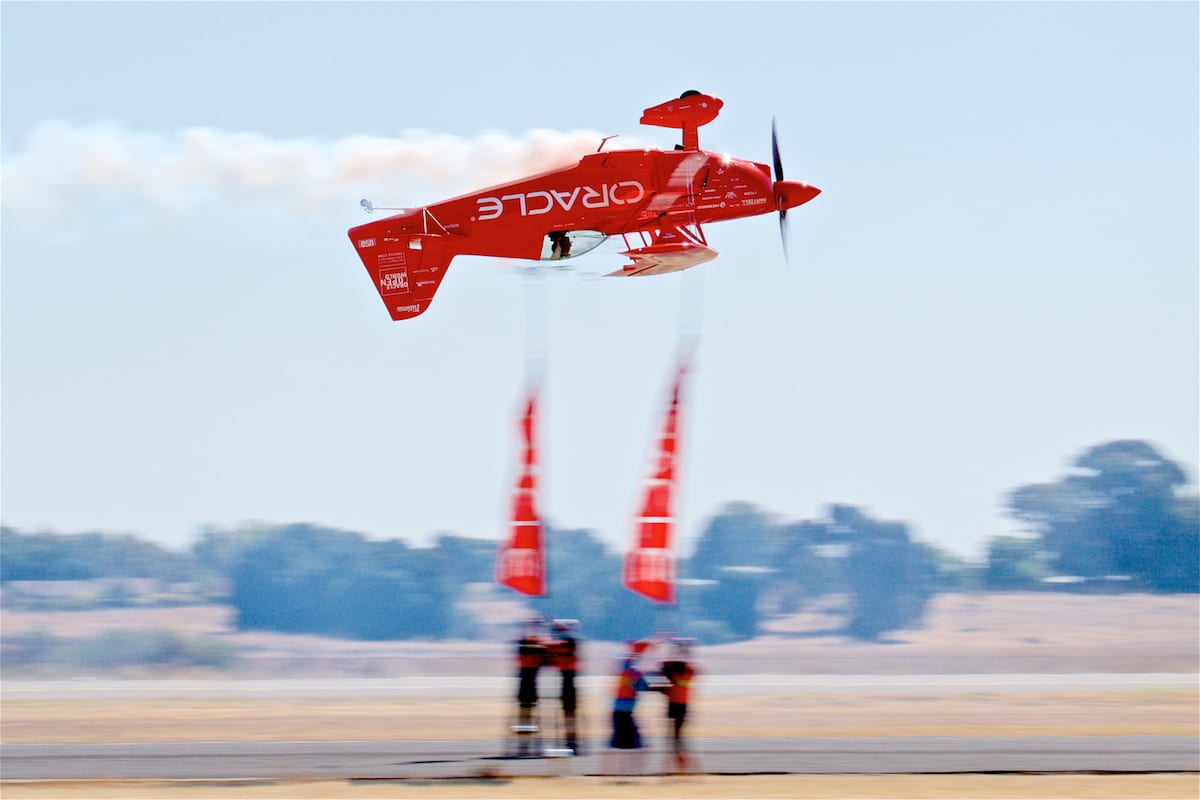 He told the K-12 educators in the audience, "your most important job is to light that spark inside."
Following Tucker was Migration favorite Roger Sharp, a Designated Pilot Examiner, and author of "20 Ways to Fail Your Flight Test," who spoke on improving the education skills of new CFIs, which he feels is the root problem behind the shocking increase in checkride failures — which he says now stands at 50%. He also shed light on something I'd not considered, and that's the emotional toll that destroying so many dreams takes on the examiner's souls.
Another amazing session was taught by commercial pilot and licensed psychotherapist Jolie Lucas called "Into the Alligator's Mouth: Psychology of Personal Flight Minimums," which dug into pilot attitudes around flight risk and personal minimums.
What's up with the alligator? It's an analogy for "mission creep" in personal minimums — in other words, the dangers of adjusting your minimums literally on the fly.
She asked, "how far can you stick your head into an alligator's mouth and still pull it out?"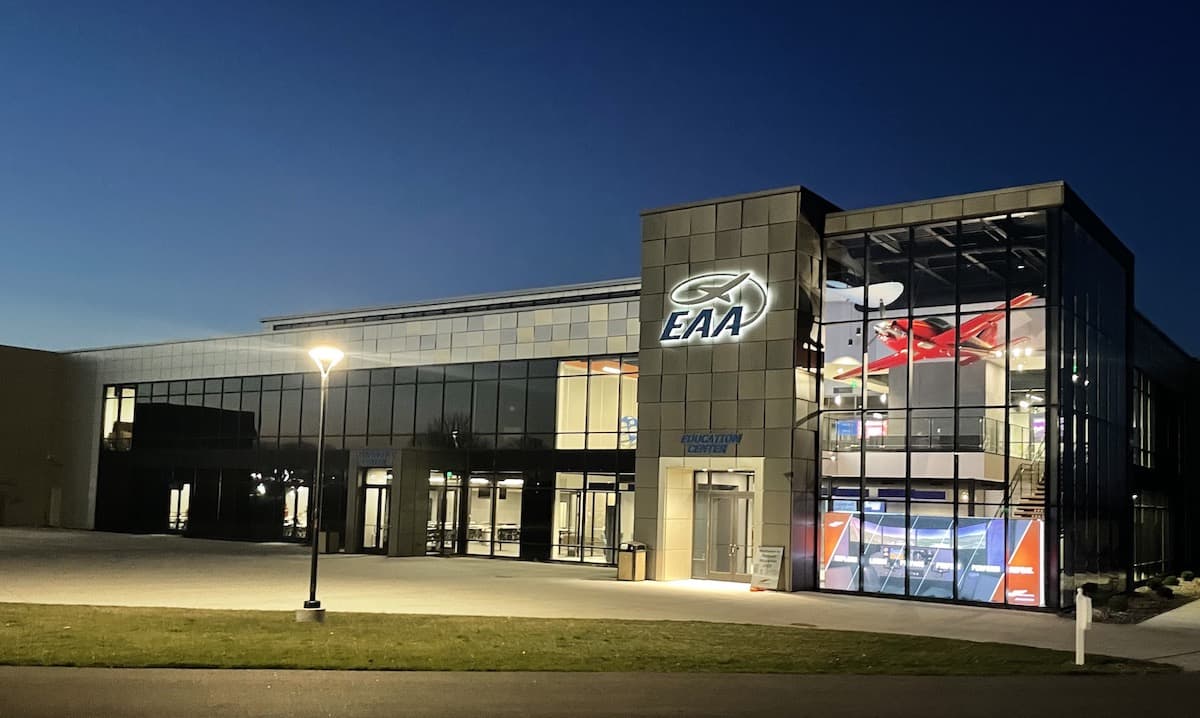 Night at the Museum
Do you remember Ben Stiller's movie "Night at the Museum" where magical things take place after dark at the American Museum of Natural History? After the first long day of sessions in the EAA Education Center, participants were treated to a cocktail reception in the adjacent 120,000-square-foot EAA Aviation Museum.
Most of the participants hung out near the temporary bar at Propellerama, but we had full after-hours access to the museum and its displays, so I took my Guinness and wandered off to explore on my own.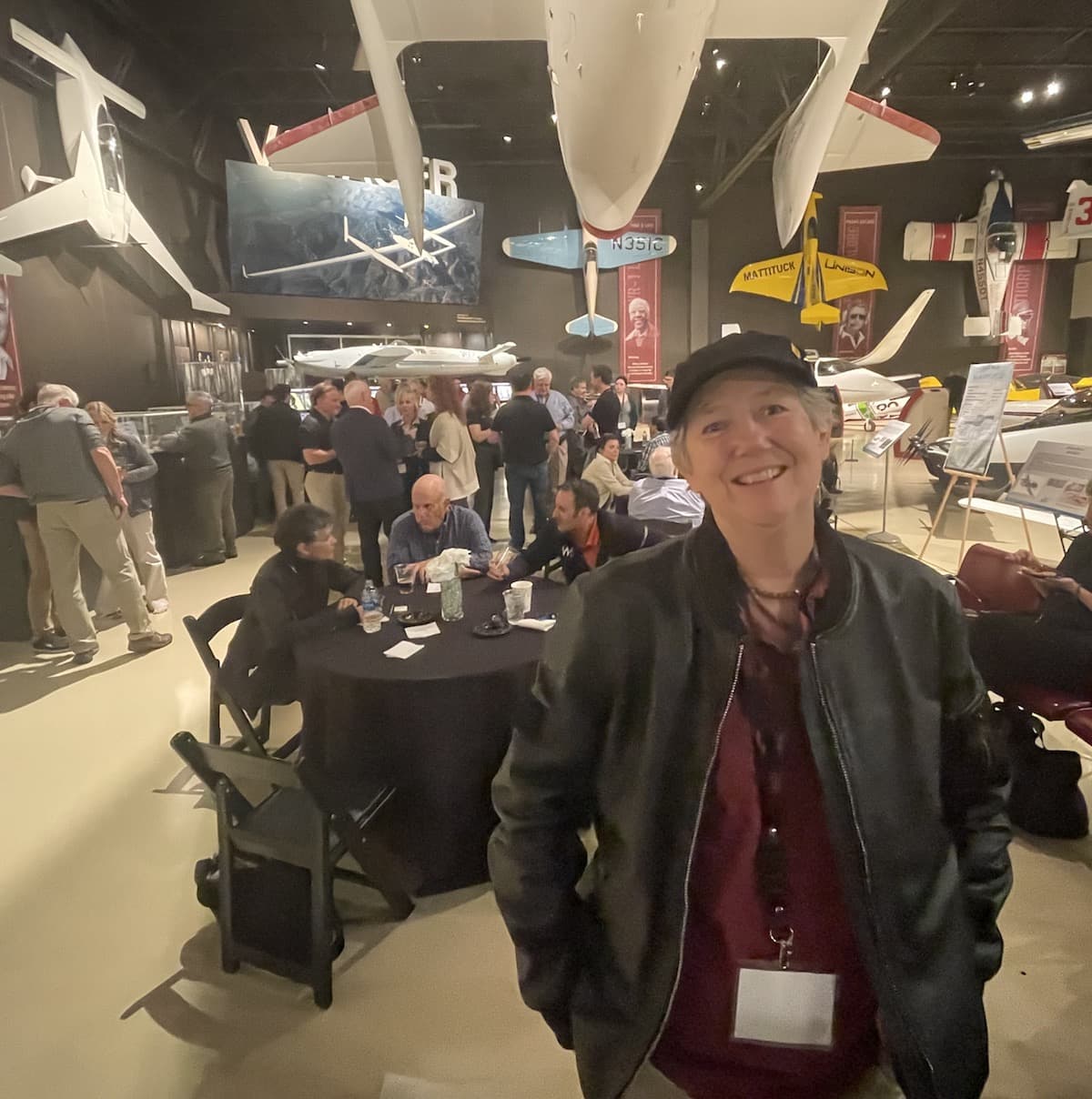 EAA boasts one of the coolest aviation museums around in the first place, but having it largely to myself in the stillness and dark of night was a truly magical experience.
In the end, I found myself standing next to a primitive World War II-era Link Trainer, the granddaddy of all flight simulators. That, in turn, brought back memories of the primitive, plastic tabletop ATC sims of my flight training in the early 1980s.
Then I thought of the Redbird TD2 I'd flown two hours earlier, its vibrant screens and fast-moving graphics triggering the sensation of flight. It's no wonder we can so easily engage young people.
Yeah, little Link, we've come a long way, but it took me a Migration to appreciate the evolution.
Next year's Migration will be at the Lone Star Flight Museum in Houston, Texas, March 5-6. Migration 2024 will once again feature the K-12 track, as well as the traditional track for flight training organizations and flight instructors.
Learn more at Migration.RedbirdFlight.com.