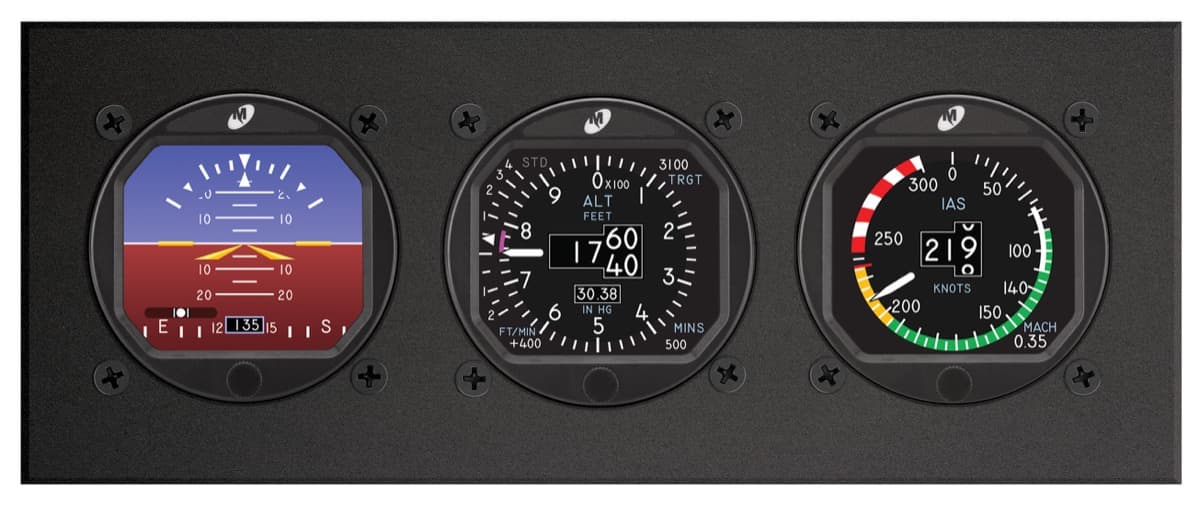 Mid-Continent Instruments and Avionics has introduced an all-digital version of the company's 2-inch standby package. The new, digital standby family features the company's Flex Attitude Indicator, Flex Counter Drum Encoding Altimeter, and Flex Airspeed Indicator.
All three instruments are supported by an Approved Model List (AML) Supplemental Type Certificate (STC) covering more than 180 aircraft models.
"The new Flex digital standbys can be easily installed in one day," said Van Winter director of aftermarket sales and support for Mid-Continent Instruments and Avionics. "There's no need to cut the panel and you can utilize the existing secondary or emergency bus. Less down time means more flying time."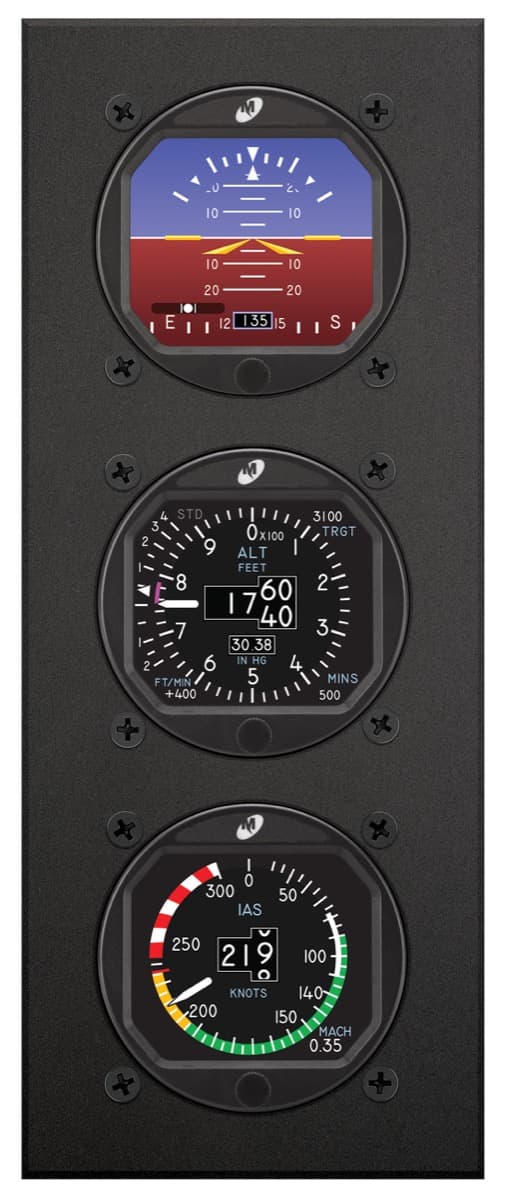 Flex Digital Attitude Indicator
Independent attitude without the need for GPS, magnetometer or airspeed
Displays attitude, slip, turn rate, and heading during normal or standby operation
Heading with primary avionics via external ARINC input
Flex Digital Counter Drum Encoding Altimeter
User-selectable
Altitude target
Approach Minimums alert
Vertical speed indication
6-second vertical trend
Barometric setting (millibars, hectopascals or inches of mercury)
Certified to 55,000 feet AGL
Flex Digital Airspeed Indicator
Configurable range markings
Eliminate time and cost of mechanical range markings
Ground Speed and True Air Speed can be displayed with external ARINC input
User-selectable Mach number display
Configurable dynamic VMO/MMO barber pole indicator
The Flex 2-inch digital instruments can be sold as a set with special three-pack pricing or sold individually.
For more information: 316-630-0101 or MCICO.com.