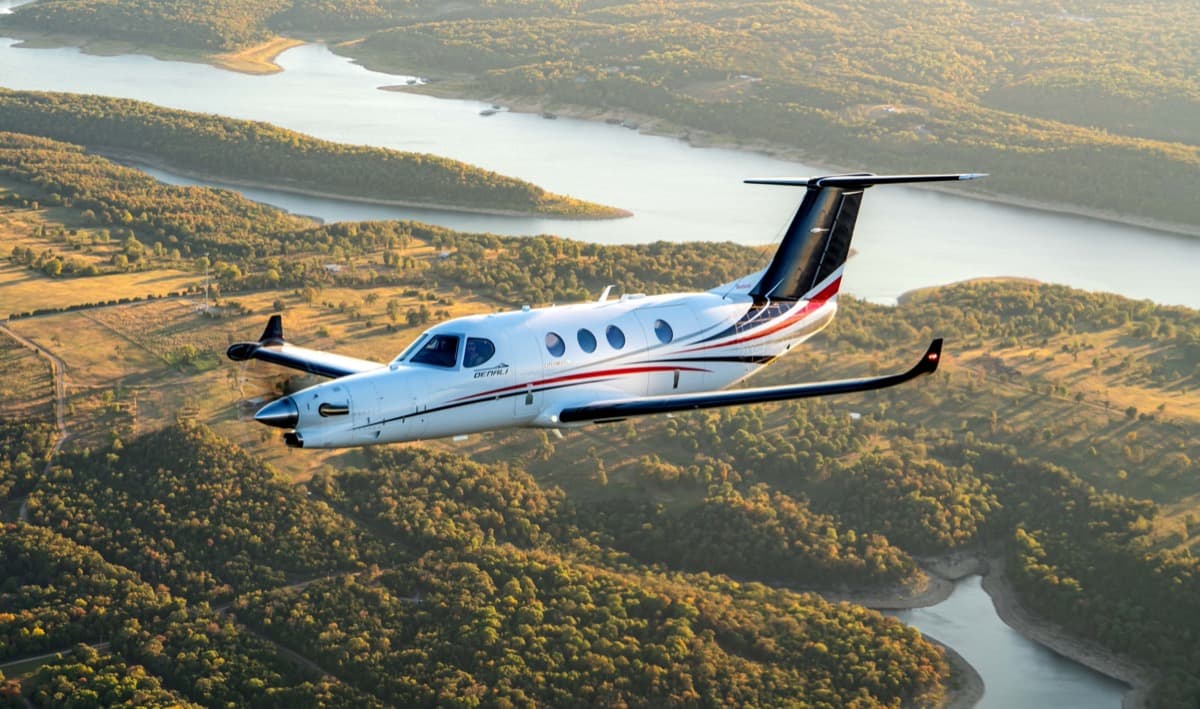 Textron Aviation's new clean-sheet design, the Beechcraft Denali single-engine turboprop, will feature the Garmin Emergency Autoland system as standard equipment.
The Denali also will feature a new engine: The Catalyst engine from GE Aerospace's Avio Aera. The Denali will be the first aircraft powered by the new "more efficient" engine, according to Textron Aviation officials.
"Textron Aviation is aligning the Beechcraft Denali aircraft certification timing, which is expected in 2025, to the certification timeline for the new Catalyst engine," officials noted in a press release.
The FADEC-equipped, 1,300 shaft horsepower (SHP)-rated turboprop Catalyst engine eases pilot workload with its single-lever power and propeller control, company officials said, adding the new engine will be able to use sustainable aviation fuel.
The airplane is also equipped with McCauley's new 105-inch diameter composite, 5-blade, constant speed propeller, which is full feathering with reversible pitch and ice protection.
The cockpit features the Garmin G3000 avionics suite, as well as the Garmin Emergency Autoland system, which provides a way for the aircraft to land automatically in the unlikely event of pilot incapacitation. A passenger can activate the Emergency Autoland system by pressing a button in the cockpit. Once activated, the system immediately takes control of the aircraft and informs ATC of the emergency. It then calculates a flight path to the most suitable airport or runway, while avoiding terrain and adverse weather, initiates a stabilized approach and automatically lands the aircraft, bringing it to a stop before shutting down the engine, Textron Aviation officials explained.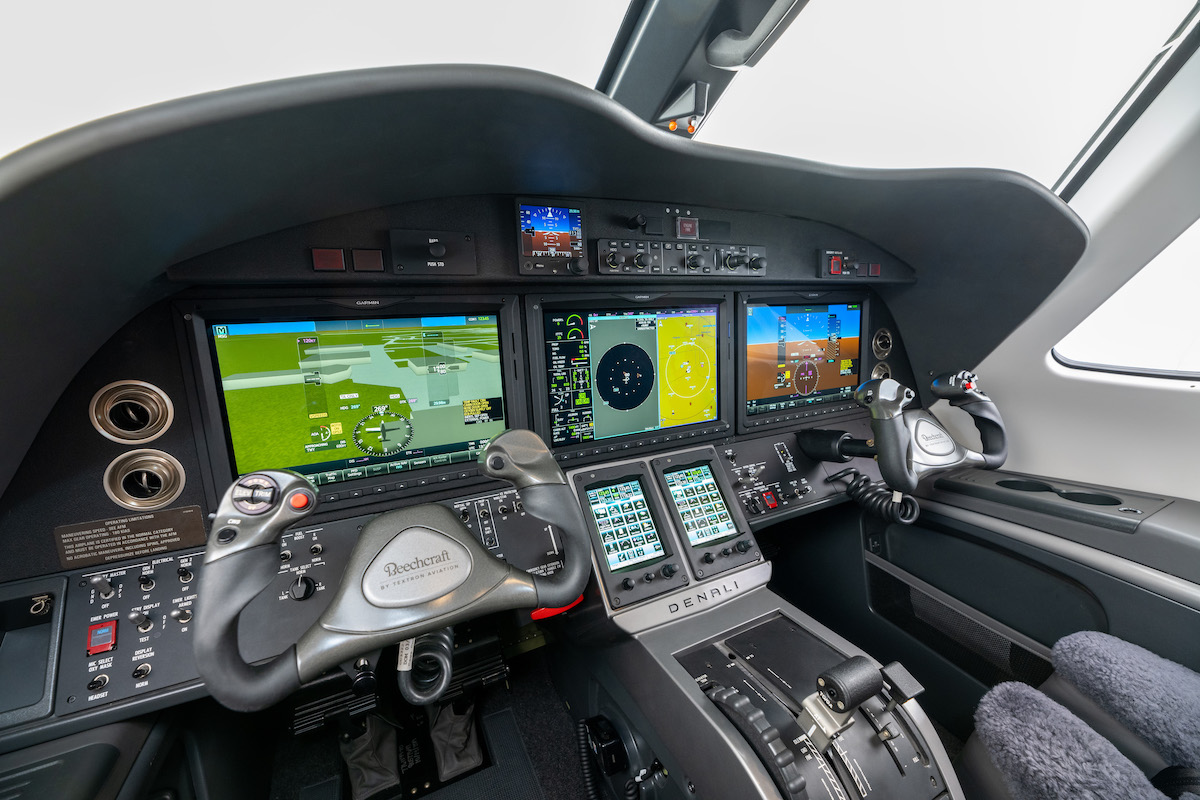 "The Autoland system is an excellent addition to the Beechcraft Denali and the G3000 avionics suite, and we've included it in the program as a direct response to continued conversations with our customers," said Lannie O'Bannion, senior vice president, Sales & Flight Operations.
The Denali flight test certification program includes three airplanes, which have already surpassed 1,300 flight hours, company officials noted.
Engineered to achieve cruise speeds of 285 knots and full fuel payload of 1,100 pounds, the Denali is designed to have a range of 1,600 nautical miles at high-speed cruise with one pilot and four passengers, they added.