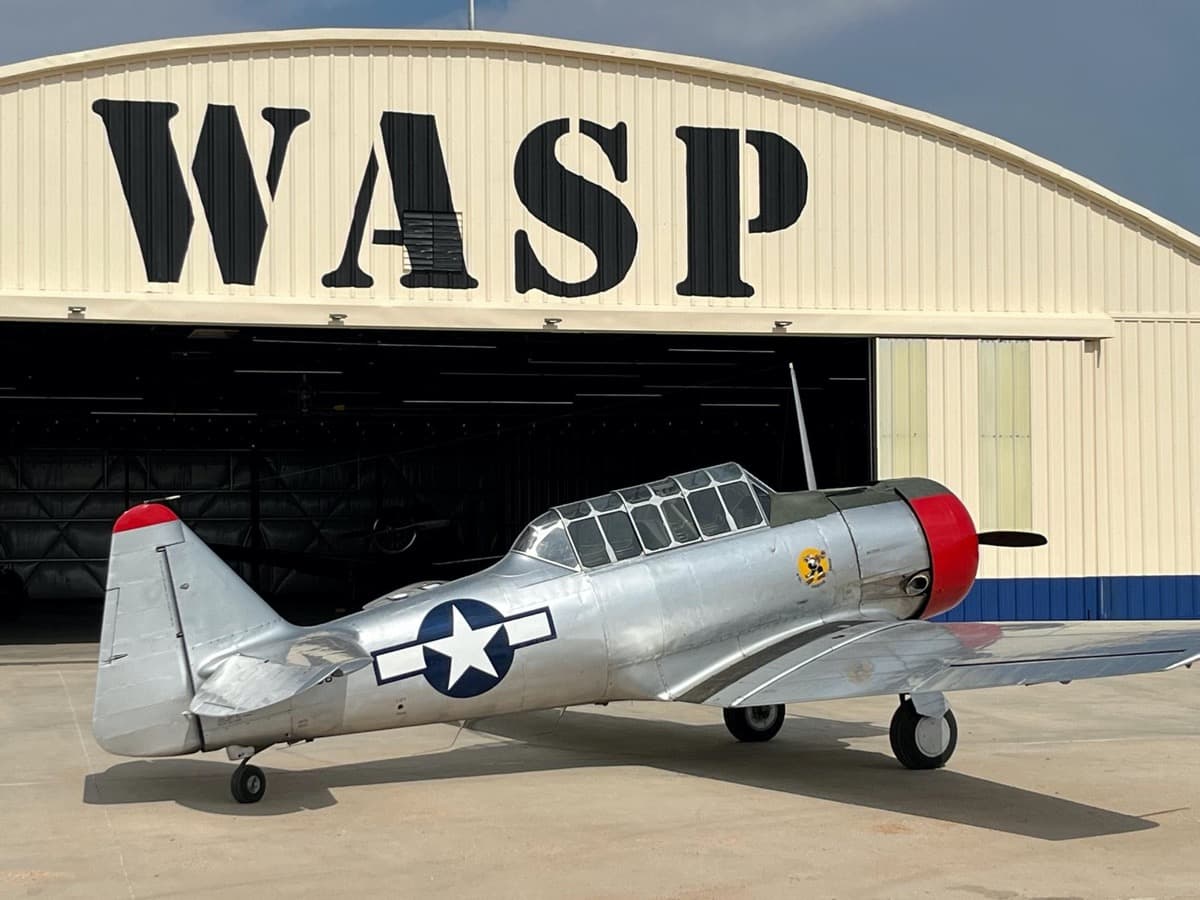 The newest addition to the National WASP WWII Museum's feet is a North American AT-6.
The Women Airforce Service Pilots trained on five aircraft in Sweetwater, Texas: PT-17, PT-19, BT-13, AT-6, and the UC-78.
The museum had four of these five airworthy trainers in its collection. However, the collection was incomplete without the AT-6.
Museum officials turned to Courtesy Aircraft to find the AT-6.
"It was an honor to help the WASP museum find the perfect AT-6 they needed," said Courtesy's President Mark Clark. "This flying example is an excellent way for the museum to honor those who served before us and remember the contributions the WASP pilots made."