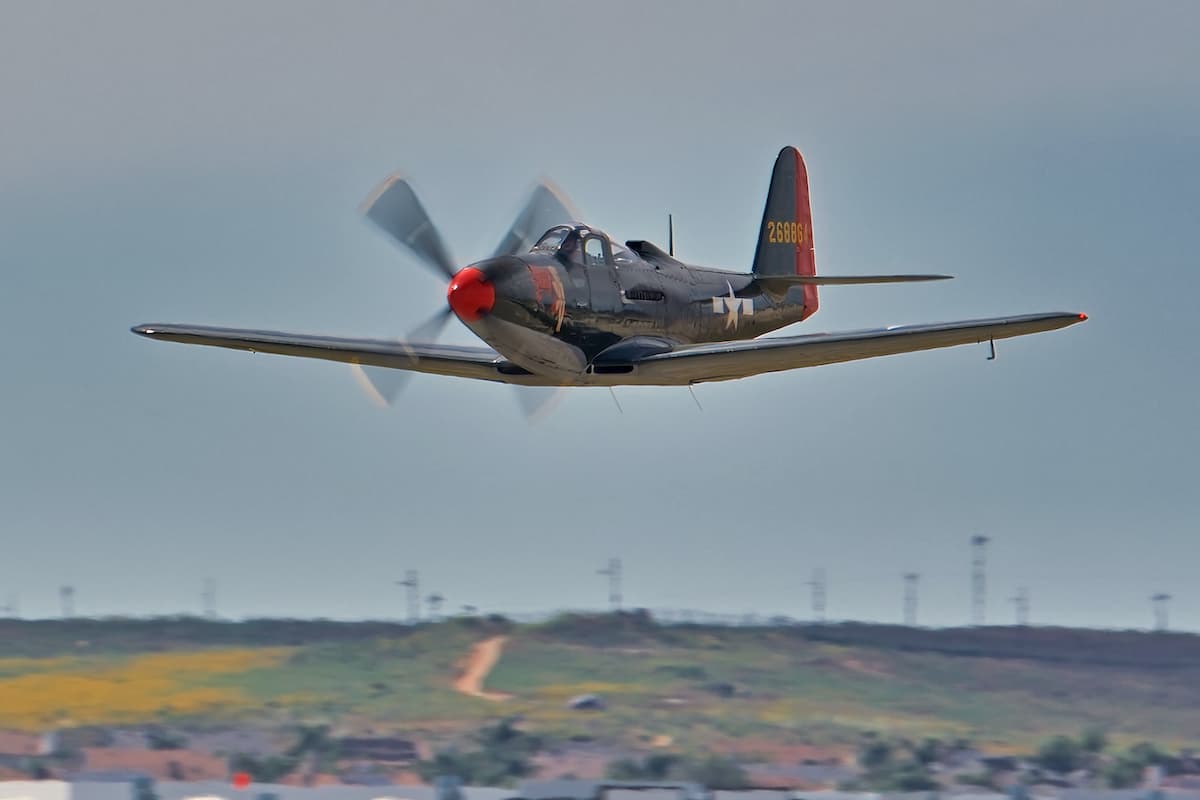 My second air show of 2023 had a rare similarity to the first one: Two jet teams!
A second similarity was that this was also a revival of a legacy event. The renamed Southern California Air Show, held April 22-23 at March Air Reserve Base (ARB) in Riverside County, returned to the southern California skies after a five-year absence.
First of the jet teams to perform was the Patriots Jet Team, a West Coast act comprised of veteran fighter pilots flying shiny black L-39 Albatros jet trainers.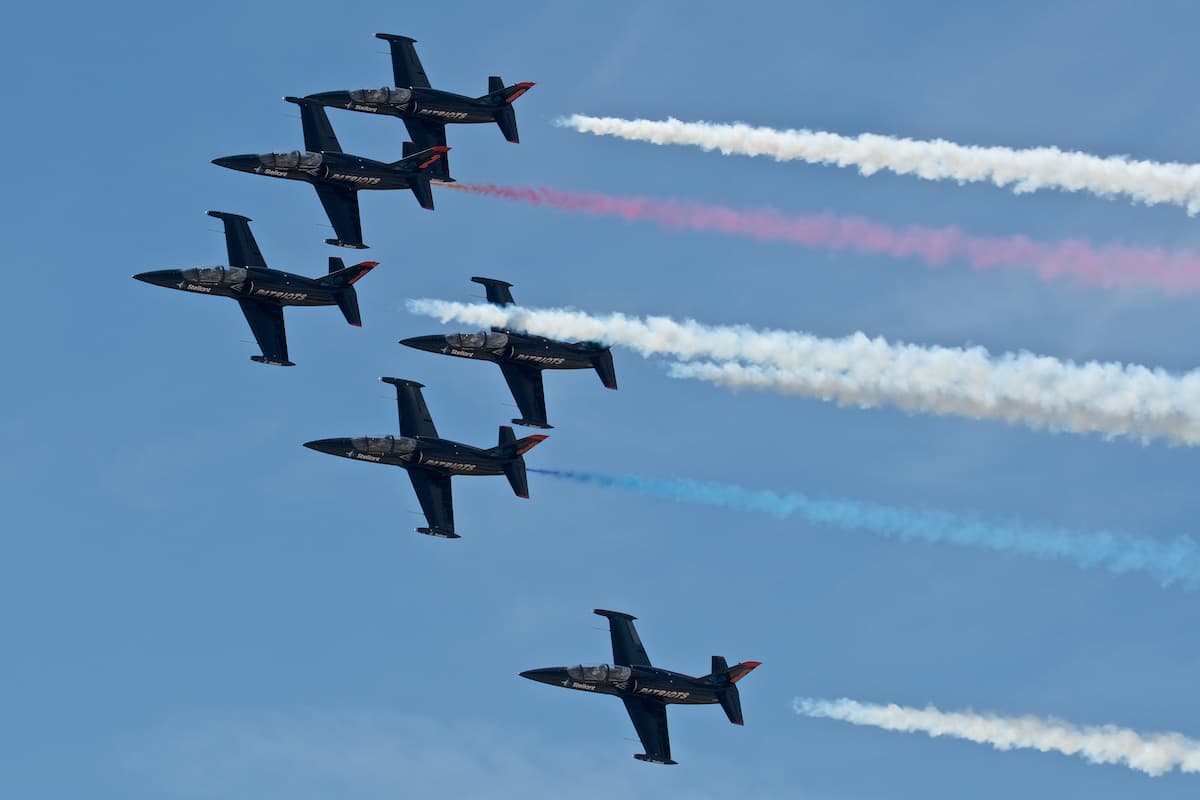 Formed in 2002, the six-jet Patriots Jet Team features many pilots who have flown with the USAF Thunderbirds and USN Blue Angels. The team has performed in more than 1,500 shows.
The performance put on by the Patriots is every bit as impressive as the military teams and was very enjoyable to watch.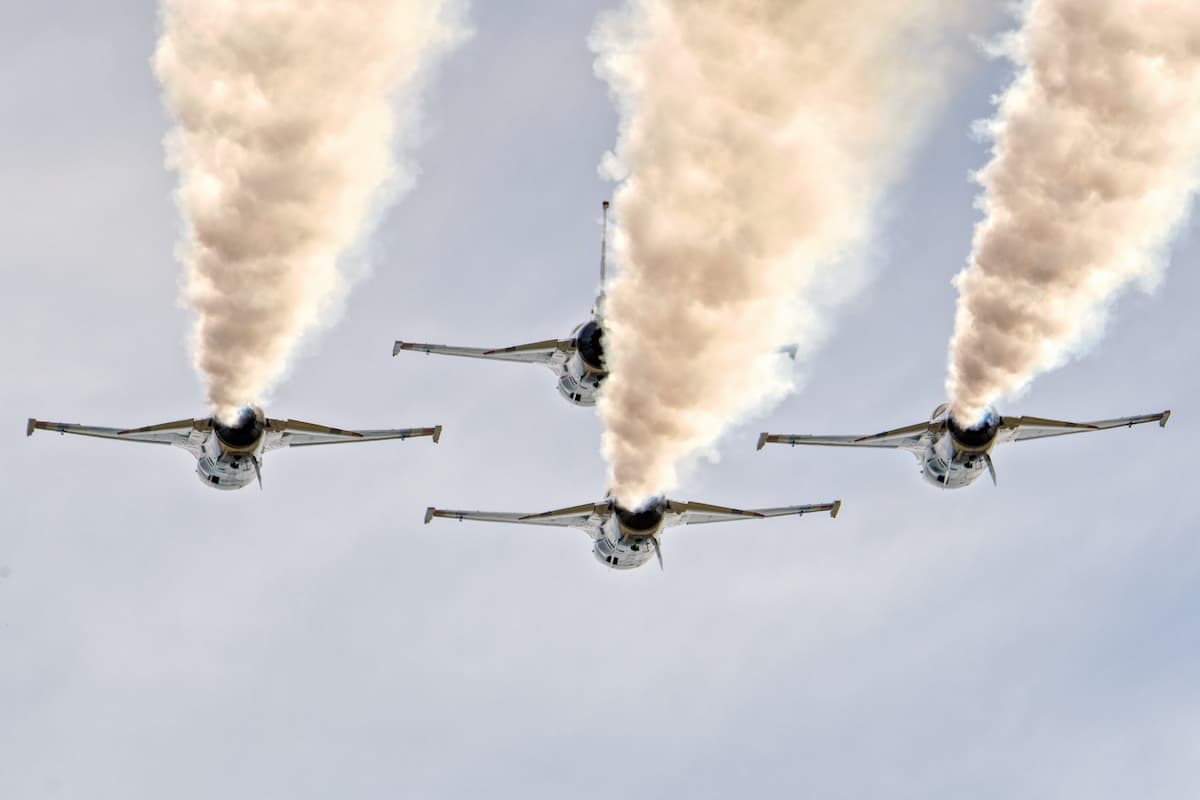 Closing out the show were the Thunderbirds, who executed their performance with their usual precision, maneuvering over a static flight line including seldom seen aircraft, like a civilian-owned KC-135 Stratotanker, B-1B Lancer, and a B-52 older than most of the spectators.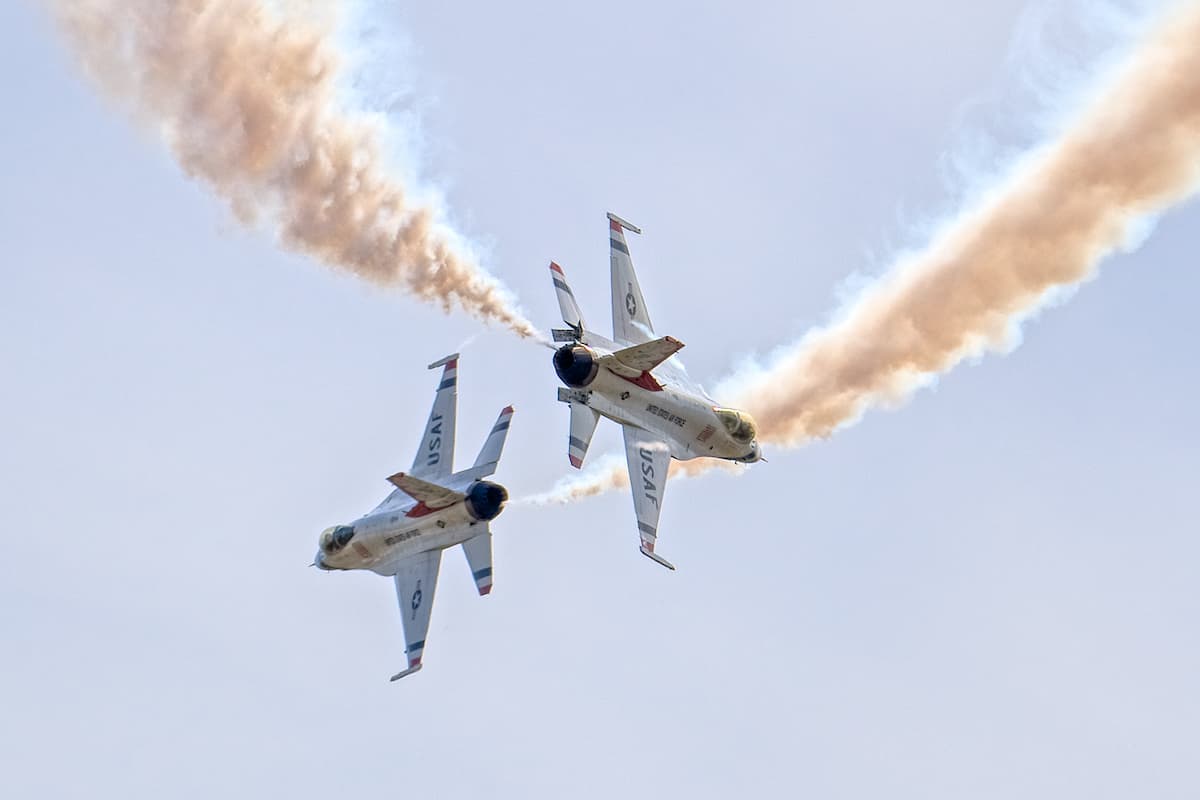 March Air Reserve Base is home to the 452nd Air Mobility Wing, so it was no surprise to see flight demonstrations by resident KC-135 Stratotanker and C-17 Globemaster III aircraft.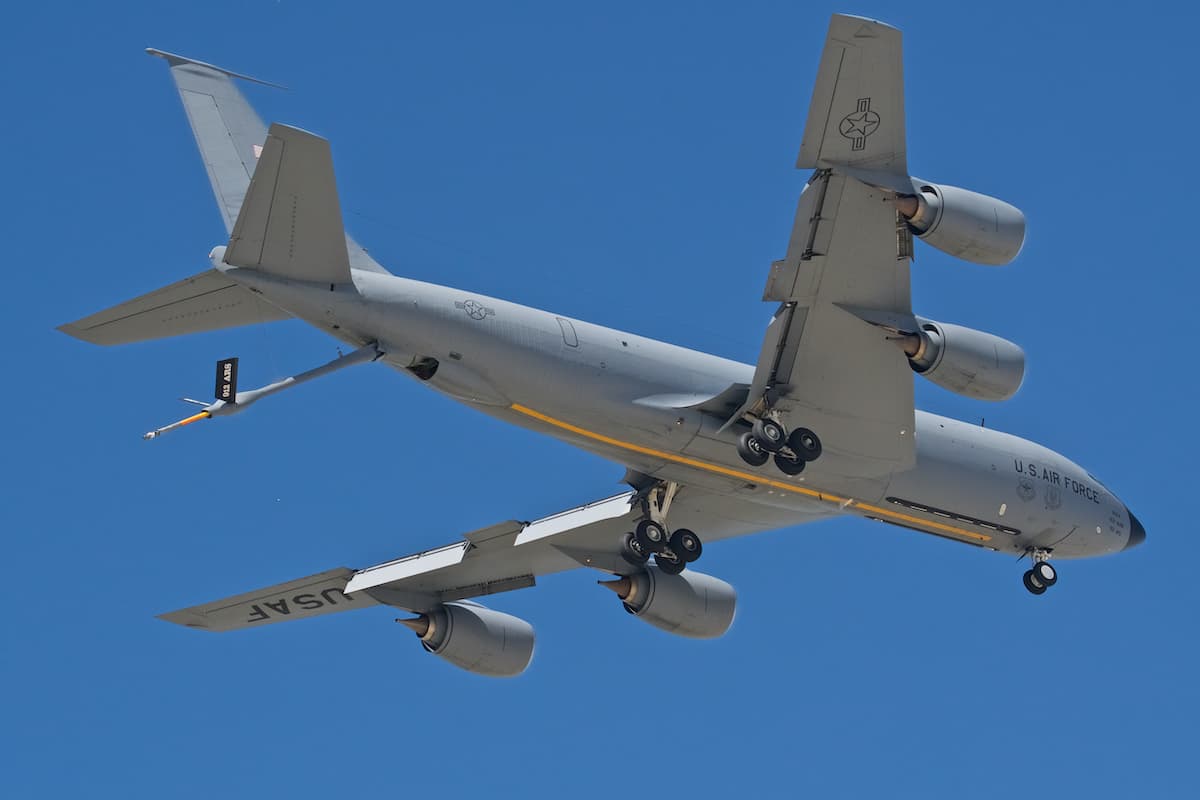 Other active duty military demos included the F/A-18 Super Hornet, followed by a Legacy flight with a F8F Bearcat, A-10 Thunderbolt II, and two flavors of F-35 Lightning II, the USMC F-35B and the USAF F-35A.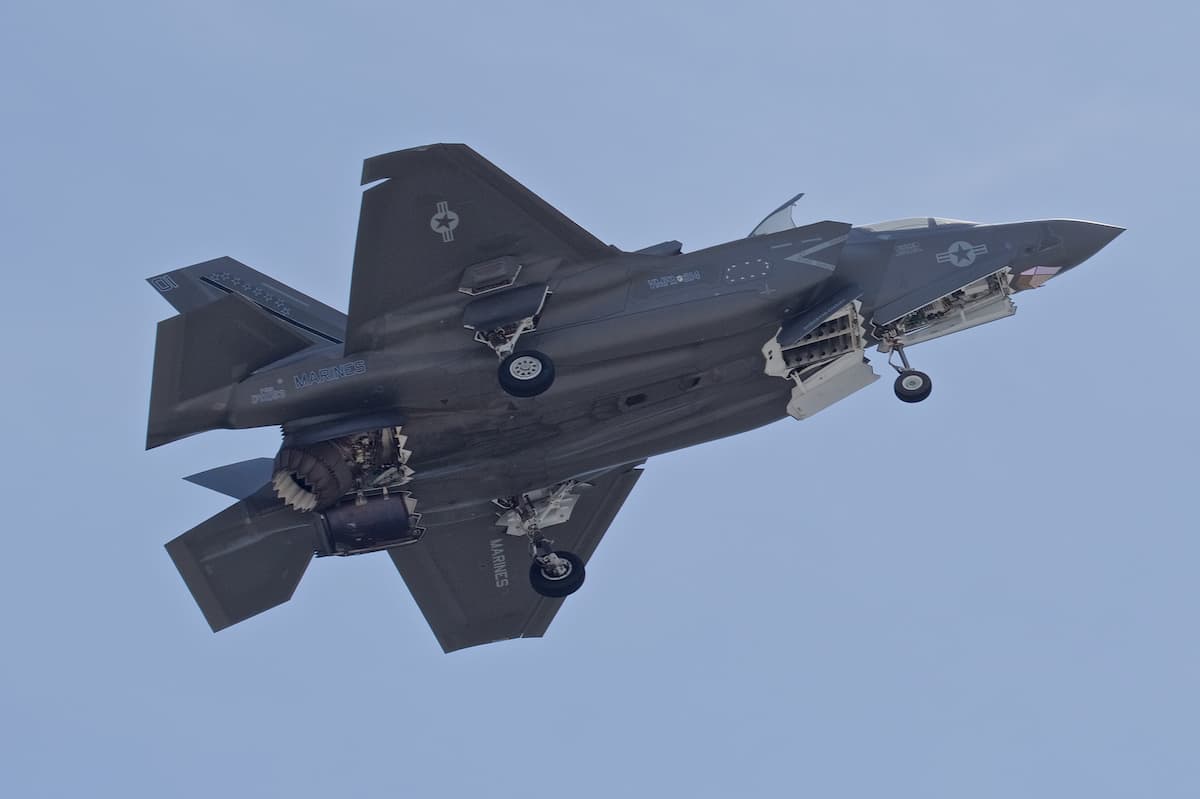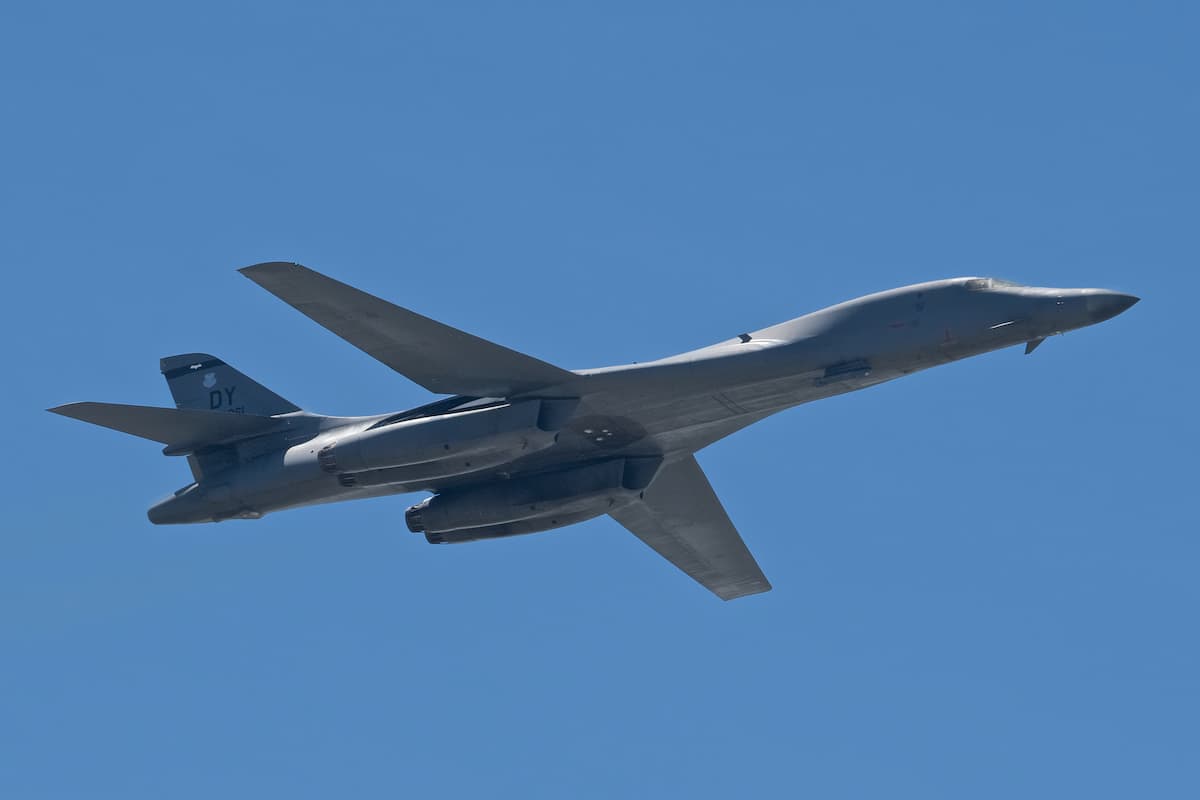 The beefy flight schedule had plenty of civilian action as well.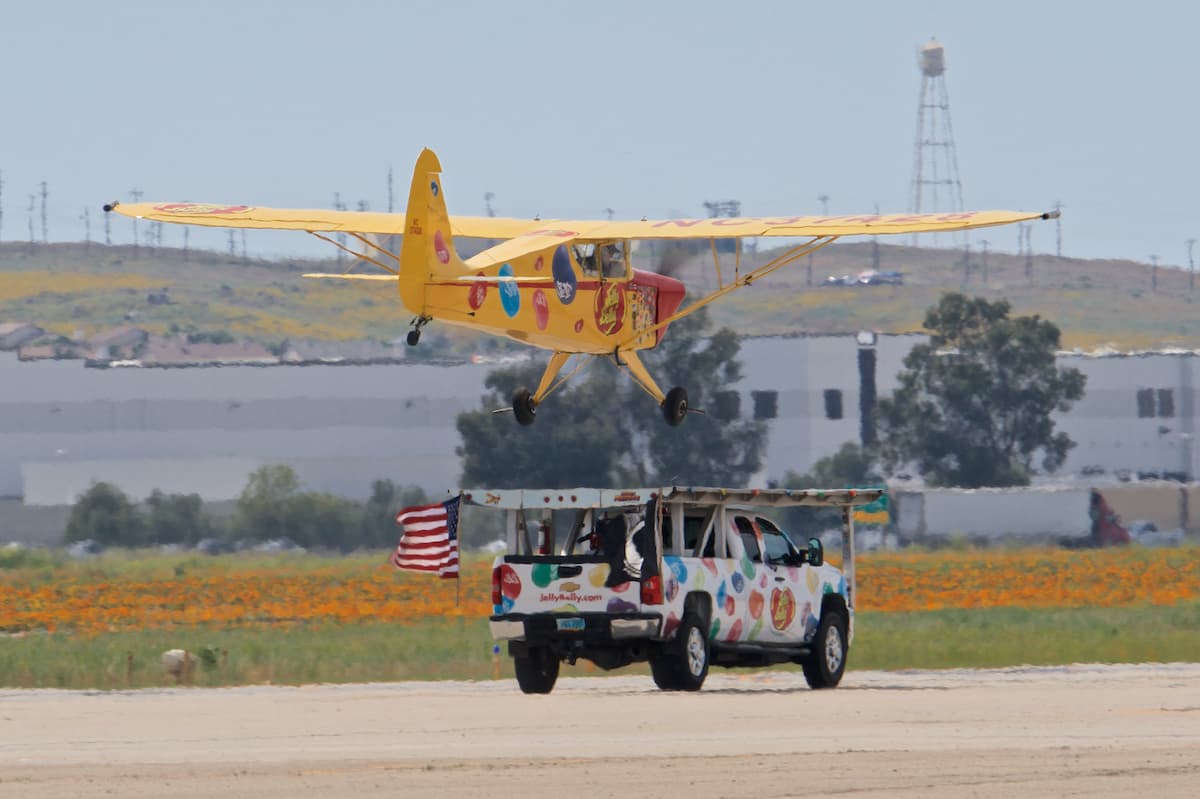 Perennial favorite Kent Pietsch flew three times in his Jelly Belly Interstate Cadet, doing his comedy routine, truck-top landing, and deadstick performances.
Also performing during the show were John Collver in his Texan "War Dog," Vicky Benzing in her vintage Stearman, and a sailplane performance by the Sailplane Magic Air Show team in their Grob glider.
Sammy Mason put on a great performance, made more daring as he was performing on his one-year wedding anniversary.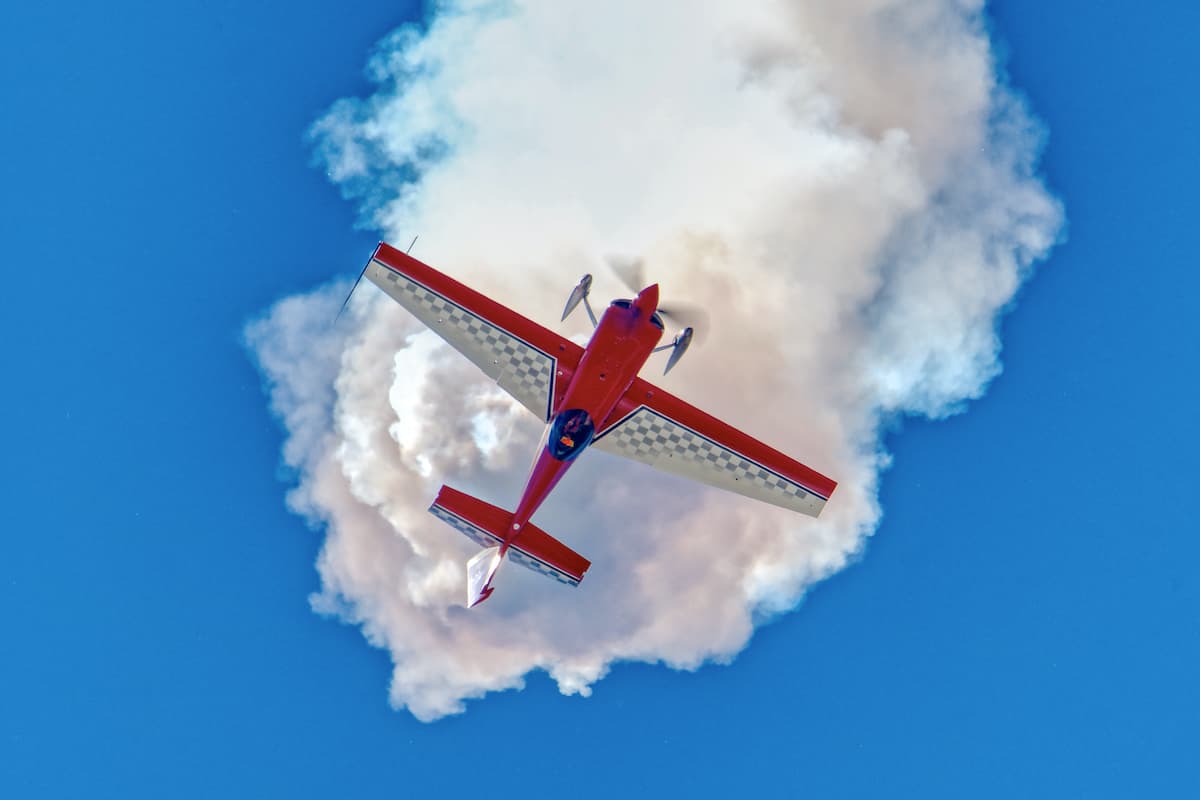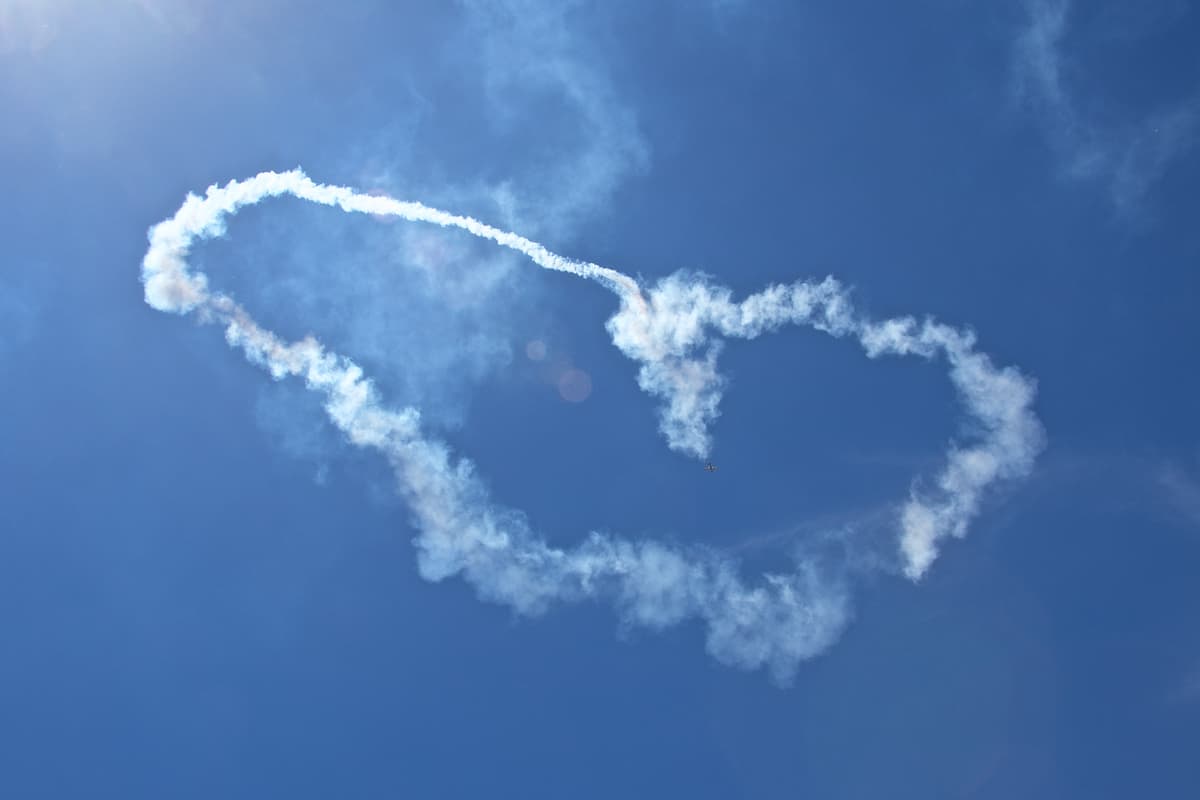 Ed Hamill rounded out the schedule with a patriotic performance flying his Folds of Honor Pitts Special.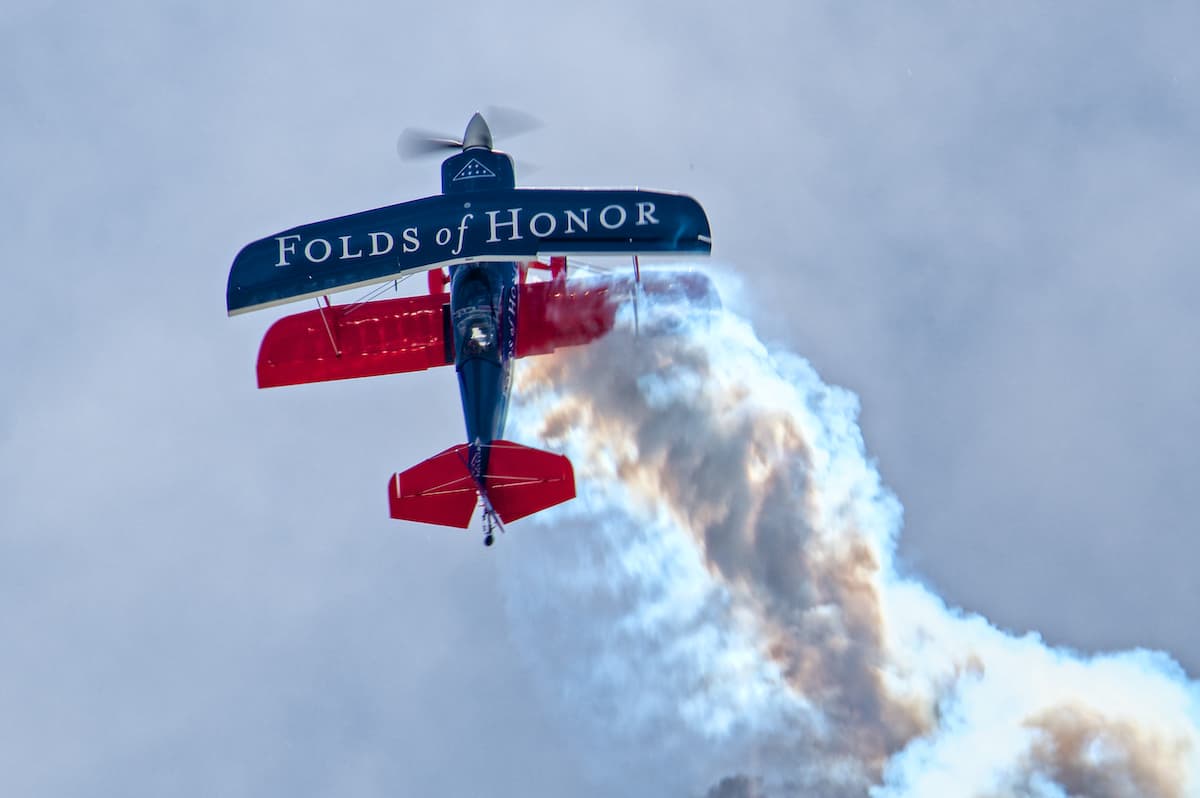 Formation fly-bys by the Dawn Patrol RV Formation Team with its six RVs were graceful and picturesque.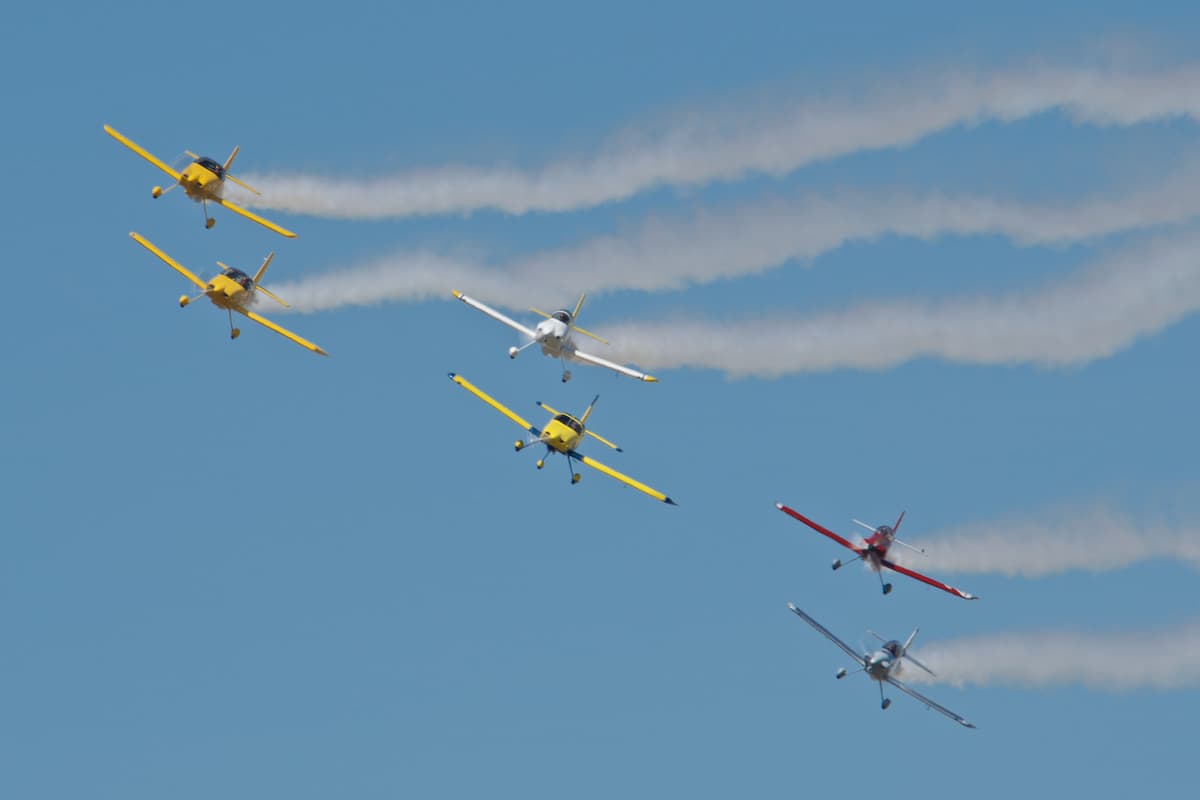 Besides the full day of flying, there was an astounding amount of static display aircraft, numbering over 70. It has been years since I wandered around a tarmac that well stocked.
Notable aircraft included a Boeing P-26 Peashooter, a 144th Fighter Wing F-15C Eagle with special paint, Customs and Border Patrol Blackhawk, several bizjets, and a quite a few GA aircraft.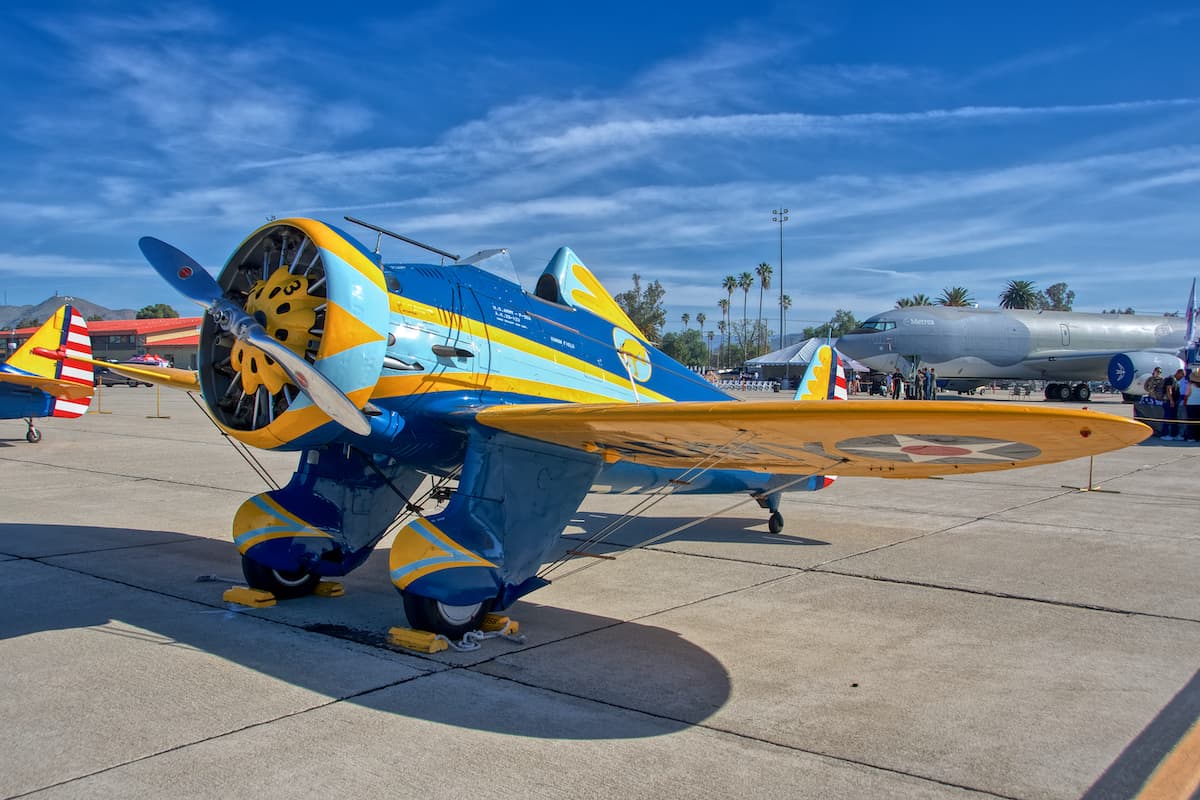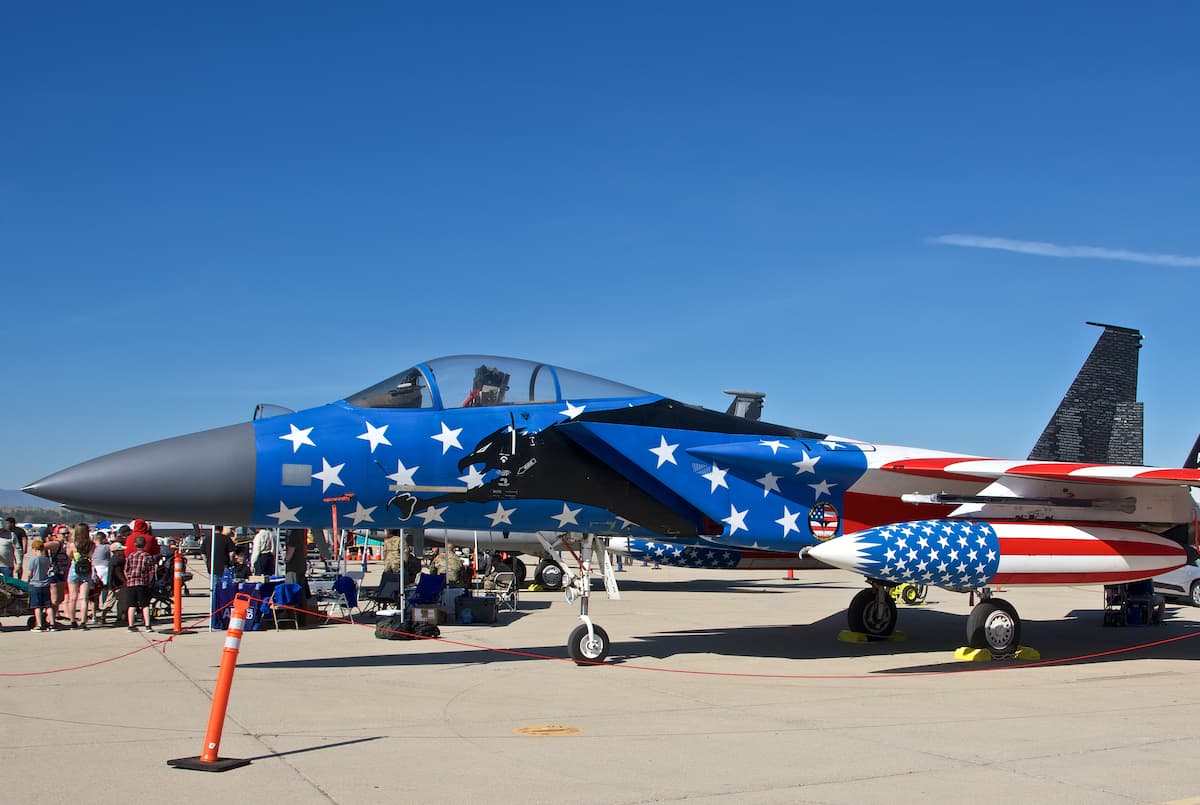 NASA and first responder aircraft were also out in force, along with foreign trainers like a RAF Chipmunk and a Dutch Fokker S-11-1.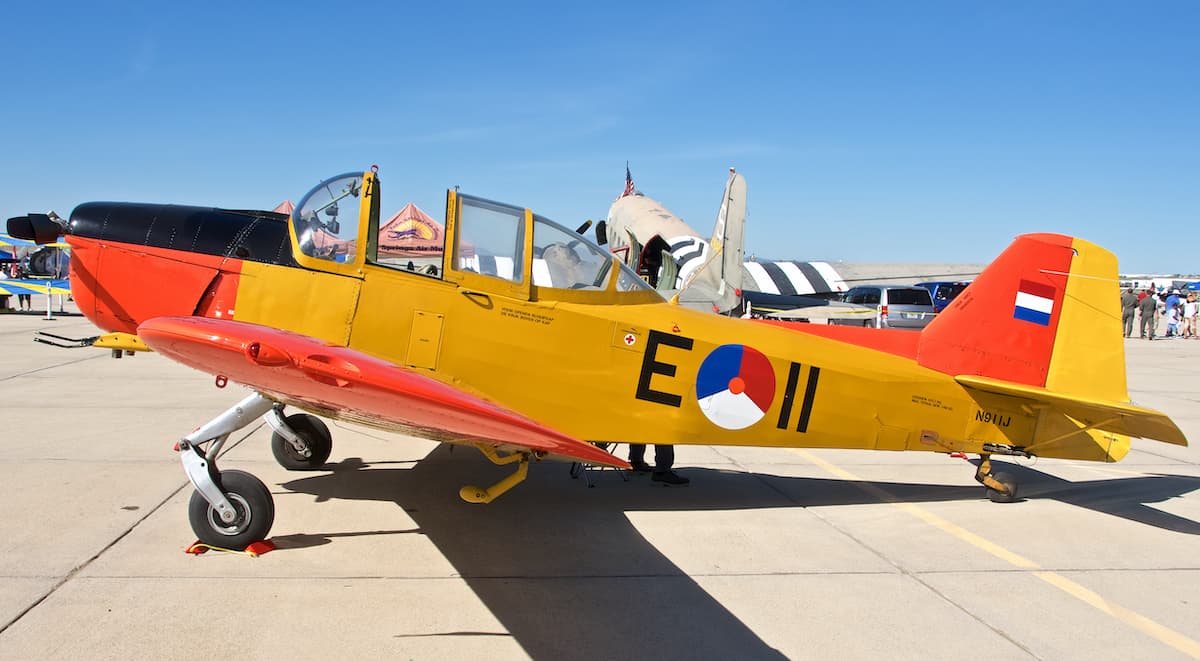 One that stood out was a sleek Silverlight American Ranger AR-1 kit-gyroplane.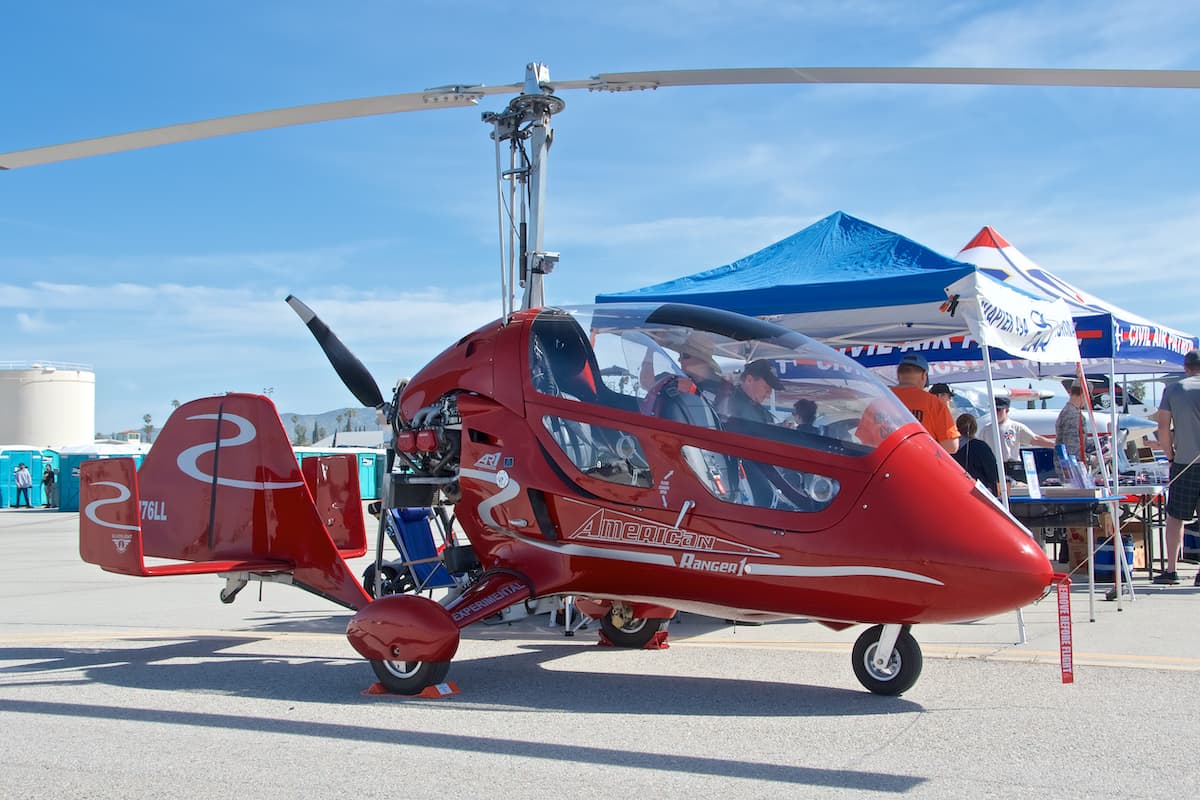 Plenty of warbirds also were on hand to fill any gaps on the static display lineup.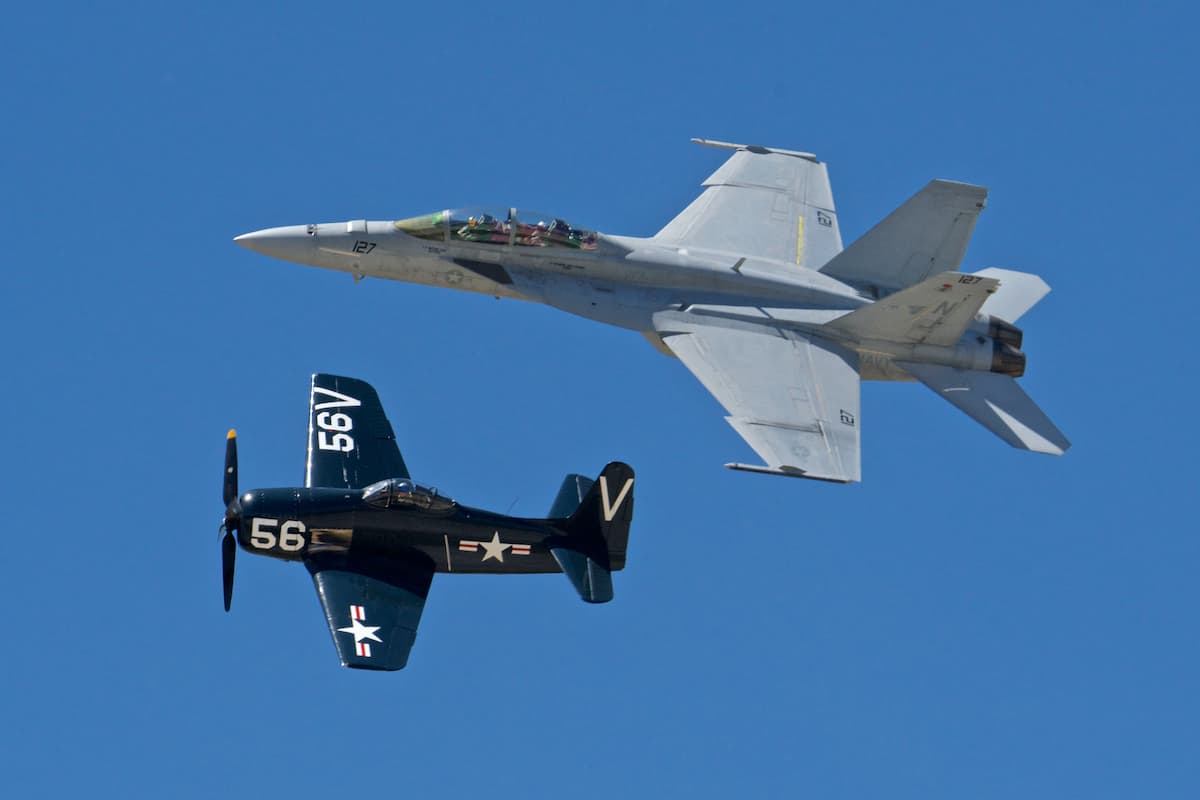 Weekend attendance estimates of 250,000 appeared to be low based on the Saturday turnout. With a long aerospace heritage, SoCal fans love their air shows and came out in force.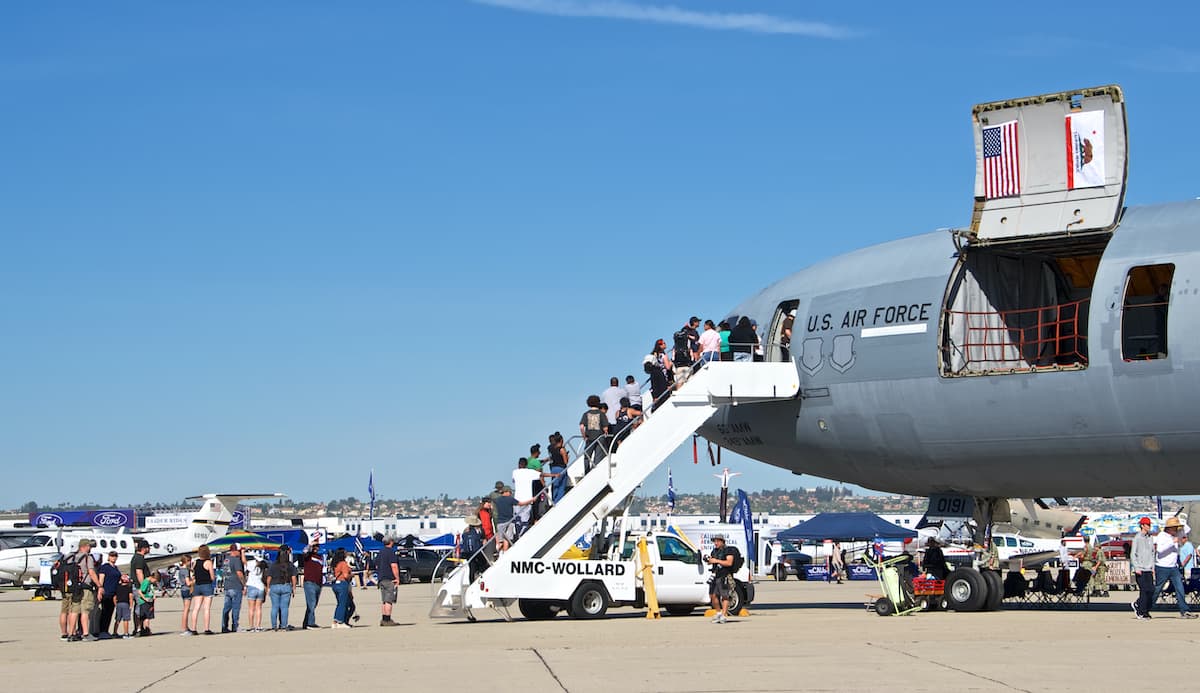 March Air Reserve Base opened in 1918 as Alessandro Flying Training Field and is one of the oldest airfields operated by the U.S. military. A month after opening, the base was renamed after Peyton C. March Jr., who died just 15 days after his commission in a crash in Texas.
More Photos From The Show