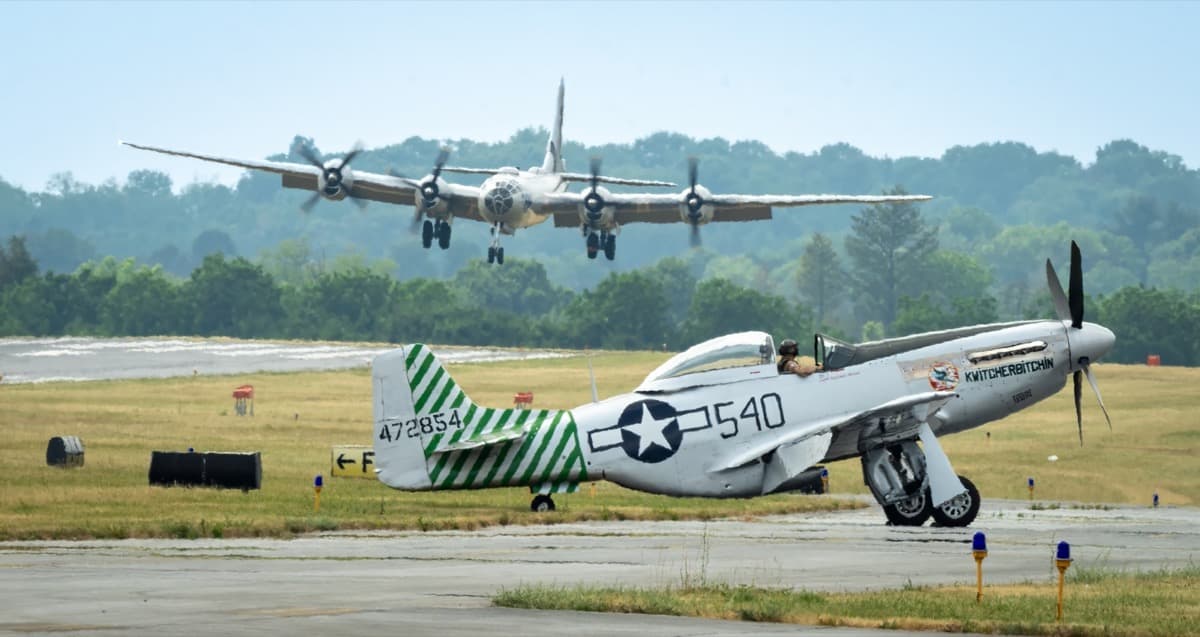 The Mid-Atlantic Air Museum's Annual World War II Weekend is much more than an air show.
Billed as "A Gathering of Warbirds," those attending the June 2023 show in Reading, Pennsylvania, also got to see more than 230 military ground vehicles and some 1,500 fully-uniformed military and civilian re-enactors.
This is a heavy-duty weekend for fans of military hardware, no doubt about it, and it's one of the biggest gatherings of its type in the United States.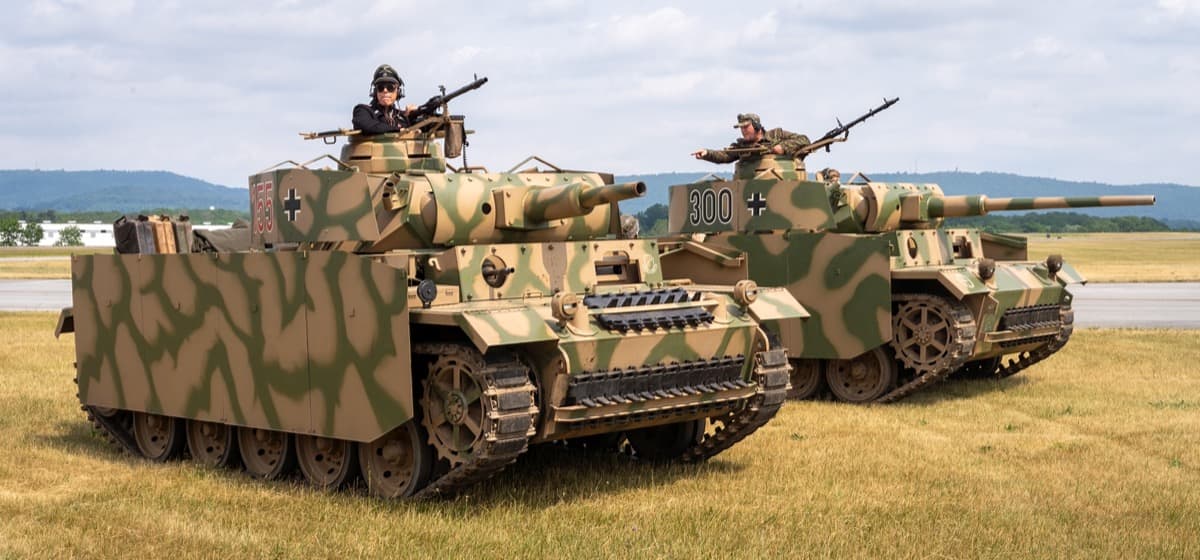 For most of us, we've simply never seen anything like it. There were tanks, half-tracks, ambulances, specialty vehicles, and a zillion variations of jeeps.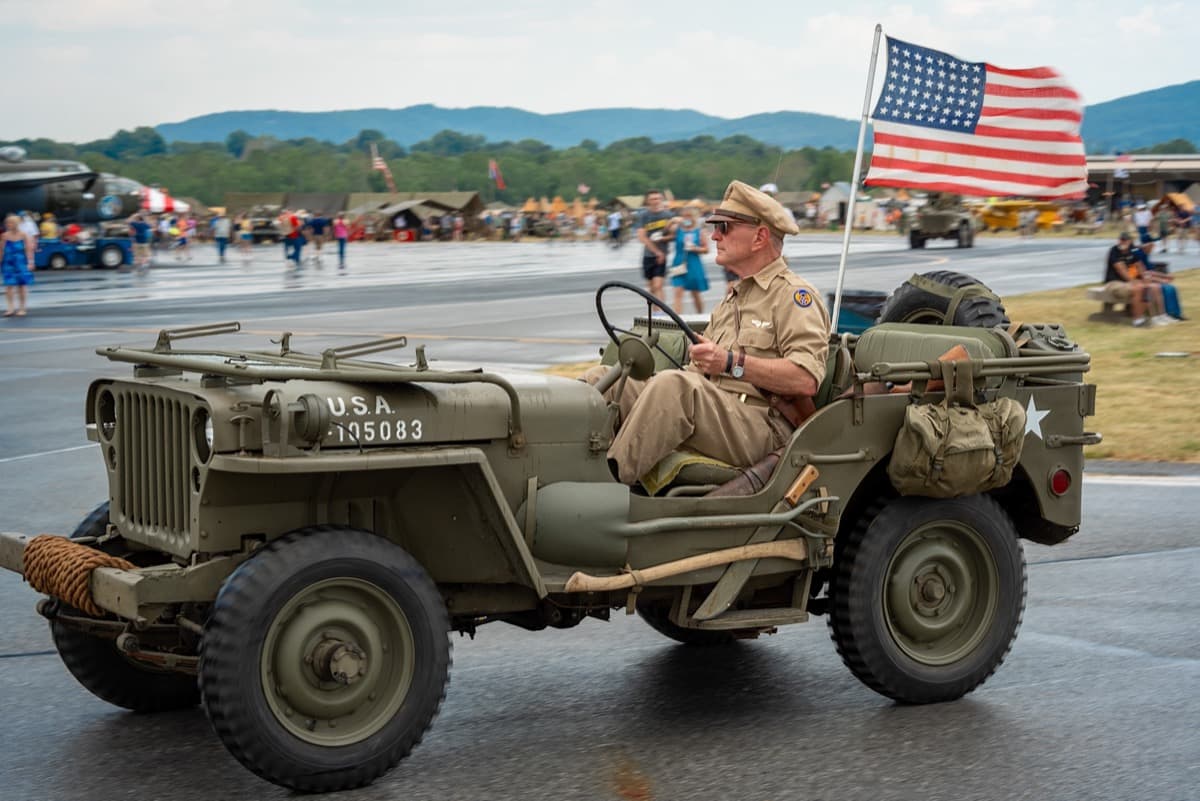 Re-enactors represented U.S., British, Scottish, Polish, German, Japanese, Chinese, and other forces.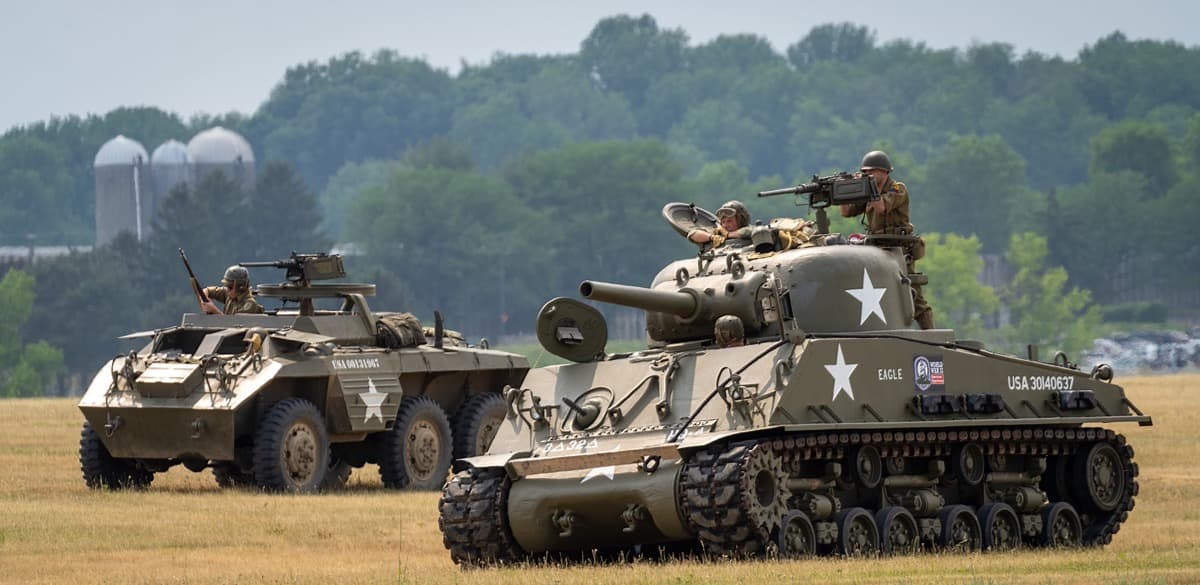 The campground featured multiple villages and many dozens of tents in camps covering several acres on the Reading Regional Airport/Carl Spaatz Field (KRDG), in eastern Pennsylvania.
Many of the attendees wore period attire, which added to the intense feeling of being part of history.

As for airplanes? An extensive variety, of course!
The flying demonstrations and air show were headlined by the B-29 Superfortress "Fifi," two B-25 Mitchell bombers "Panchito" and "TakeOff Time," the Douglas SBD-5 Dauntless SBD-5 "Lady in Blue," a General Motors-built FM-2 Wildcat, several SNJ-4 and SNJ-6 Texans, Stearman biplanes, a Bücker Jungmeister, two C-47 Skytrains "Hairless Joe" and "Placid Lassie," several liaison aircraft, including Taylorcraft, an FG-1D Corsair, a P-63A-6 KingCobra, two P-51D Mustangs "Red Nose" and "Kwitcherbitchin," a Beechcraft C-45, and more.
Whew. Lots to enjoy, and rides were available in many of the different aircraft, both big and small.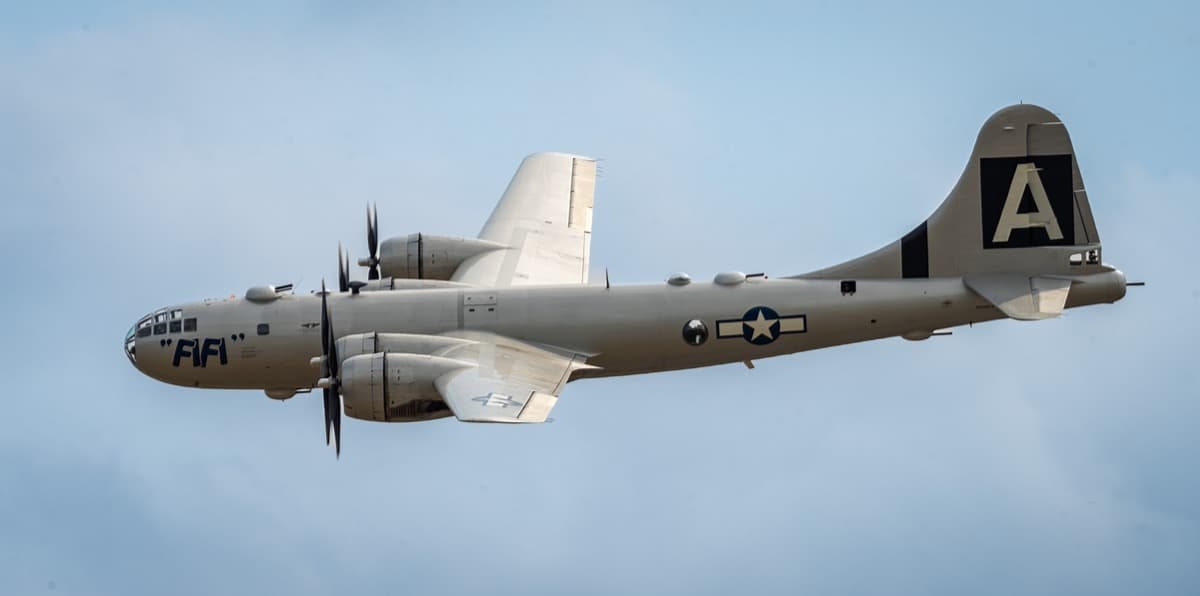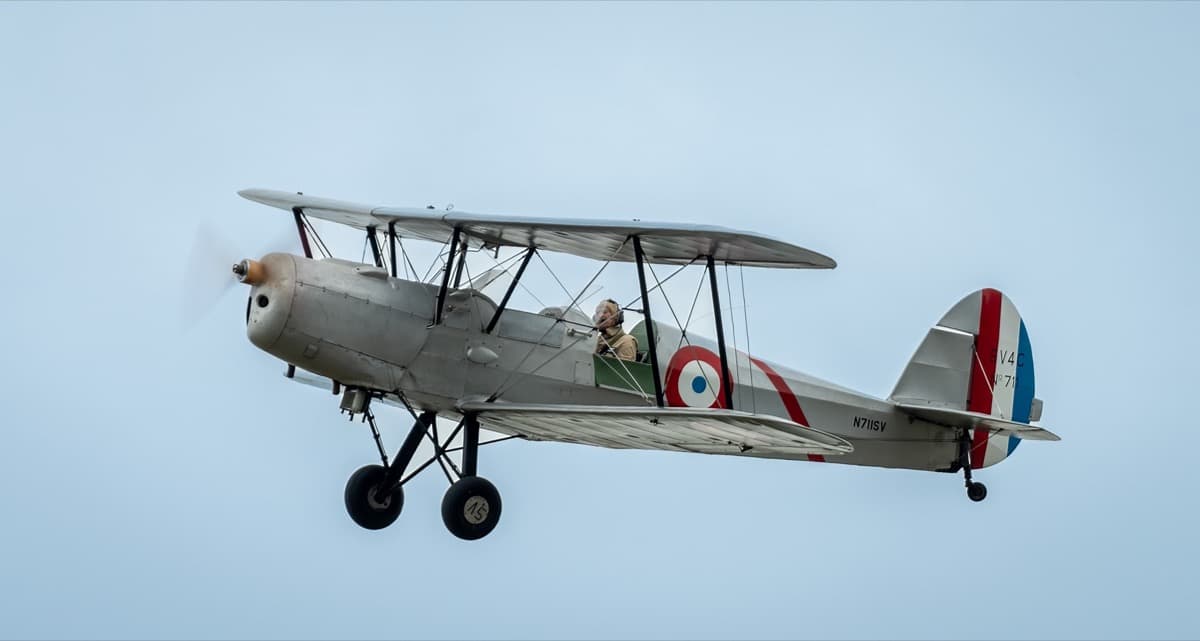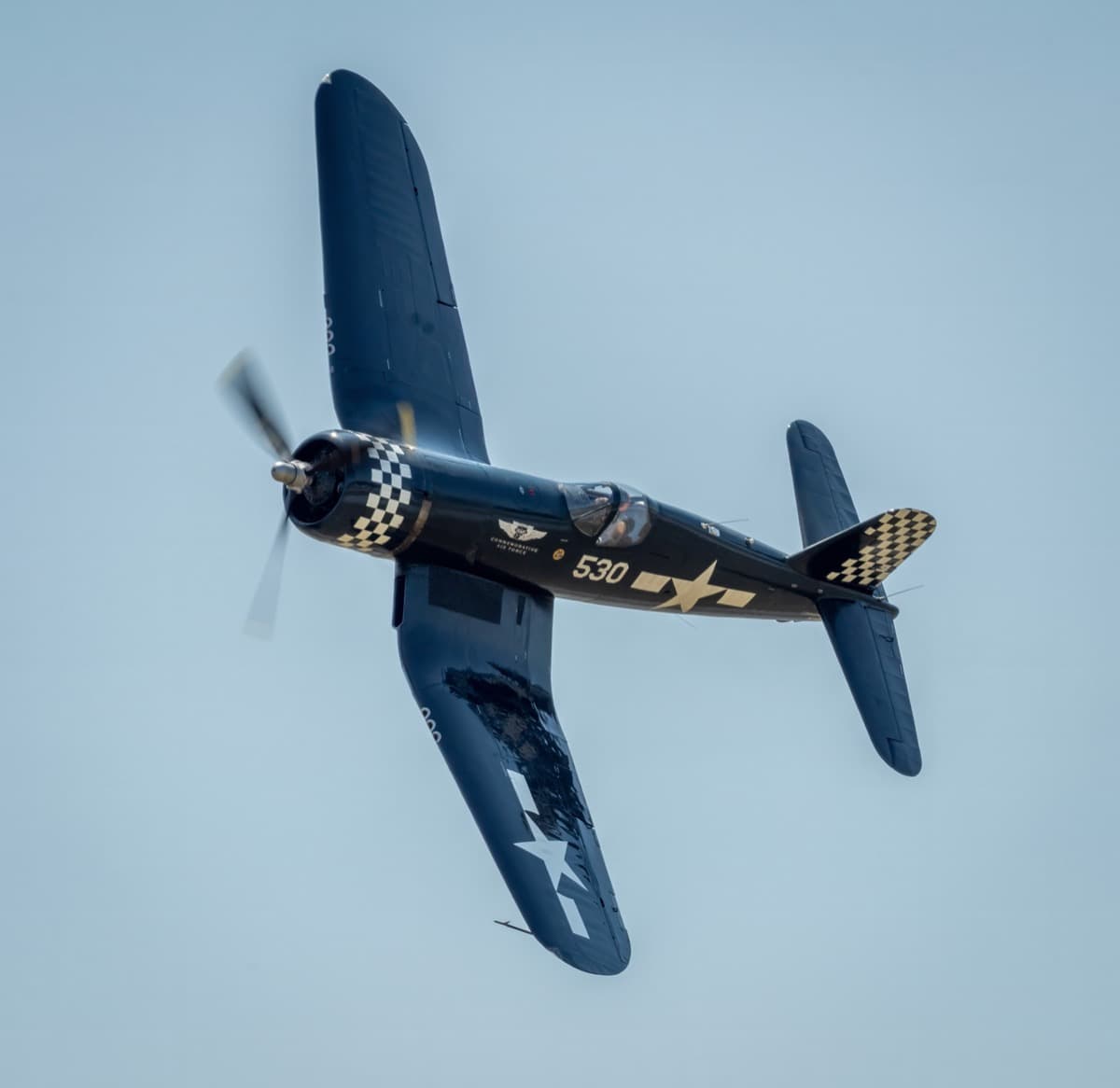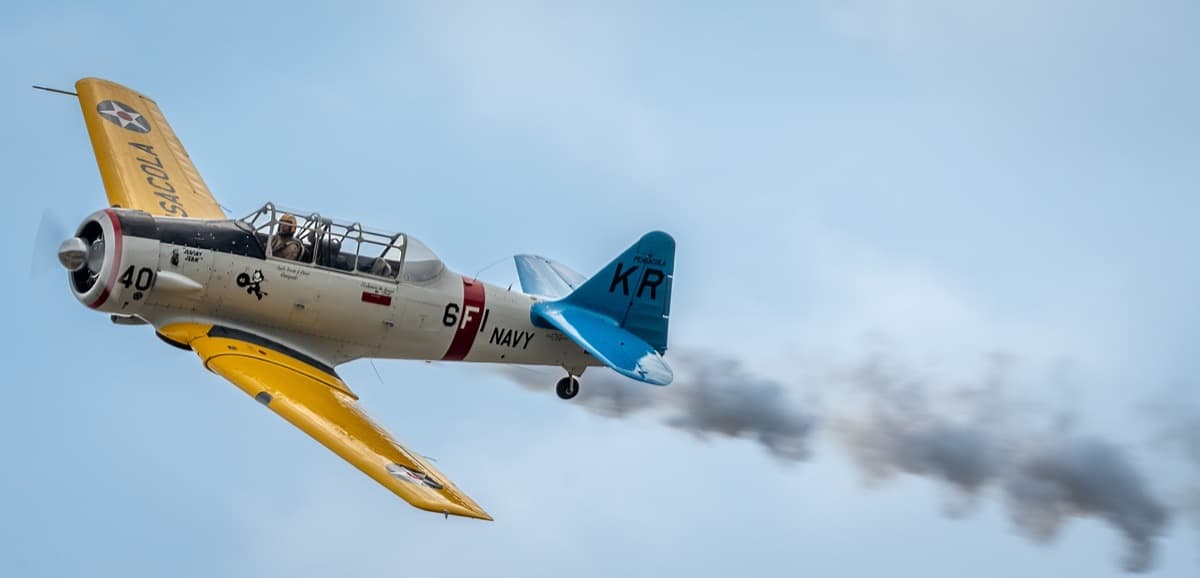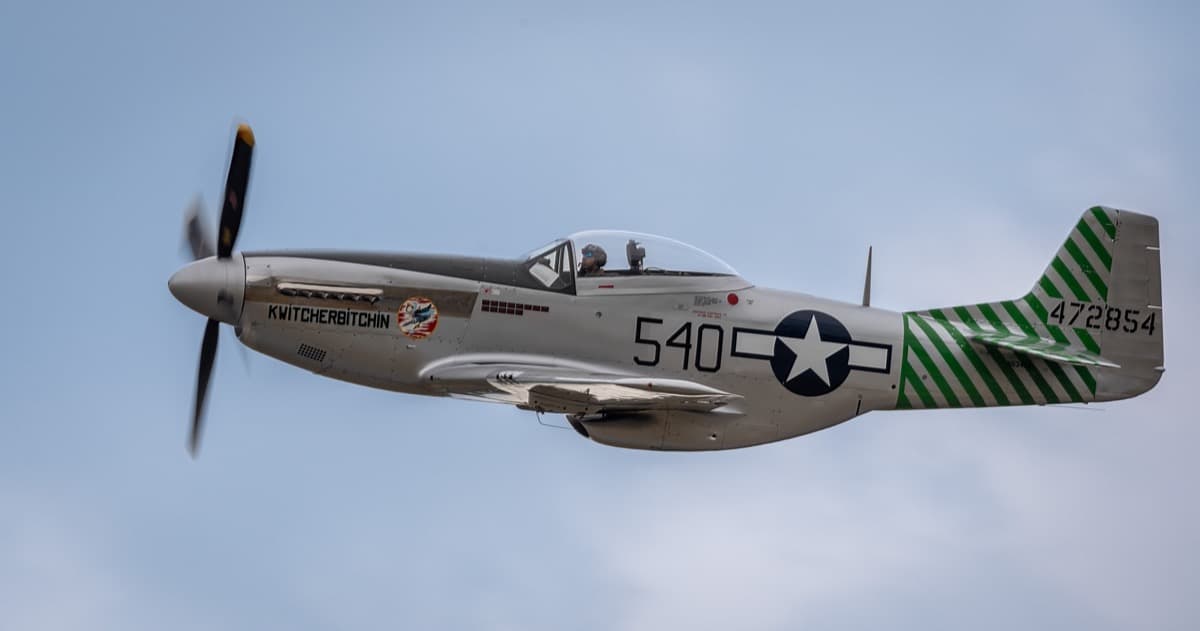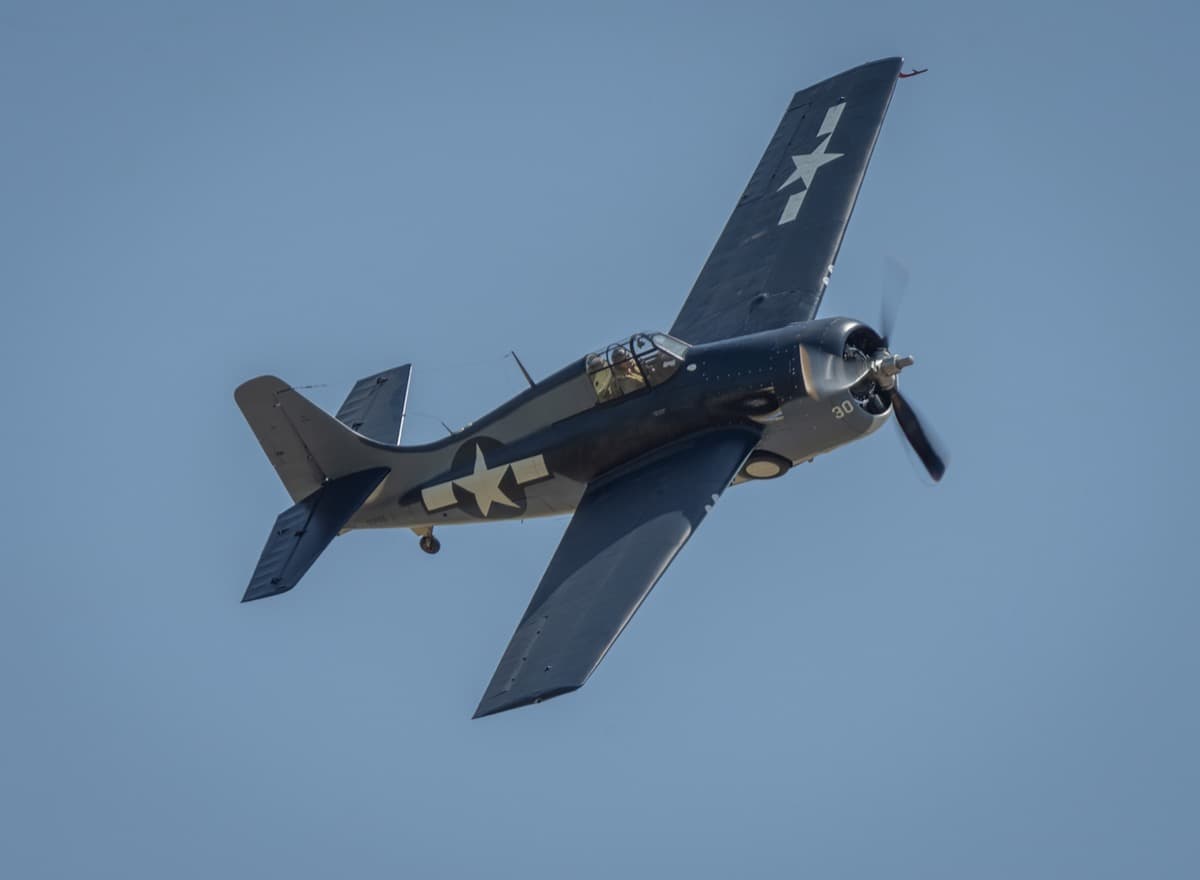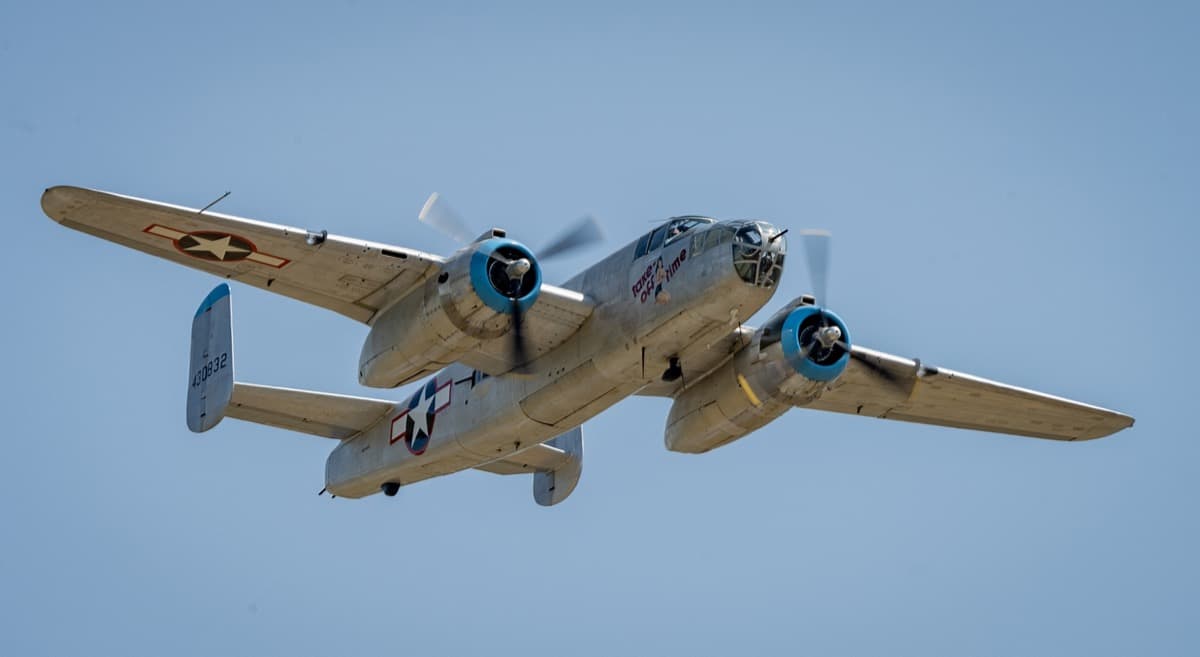 The static displays included the museum's own P-61 Black Widow, a very rare aircraft the museum is working to restore to flying status.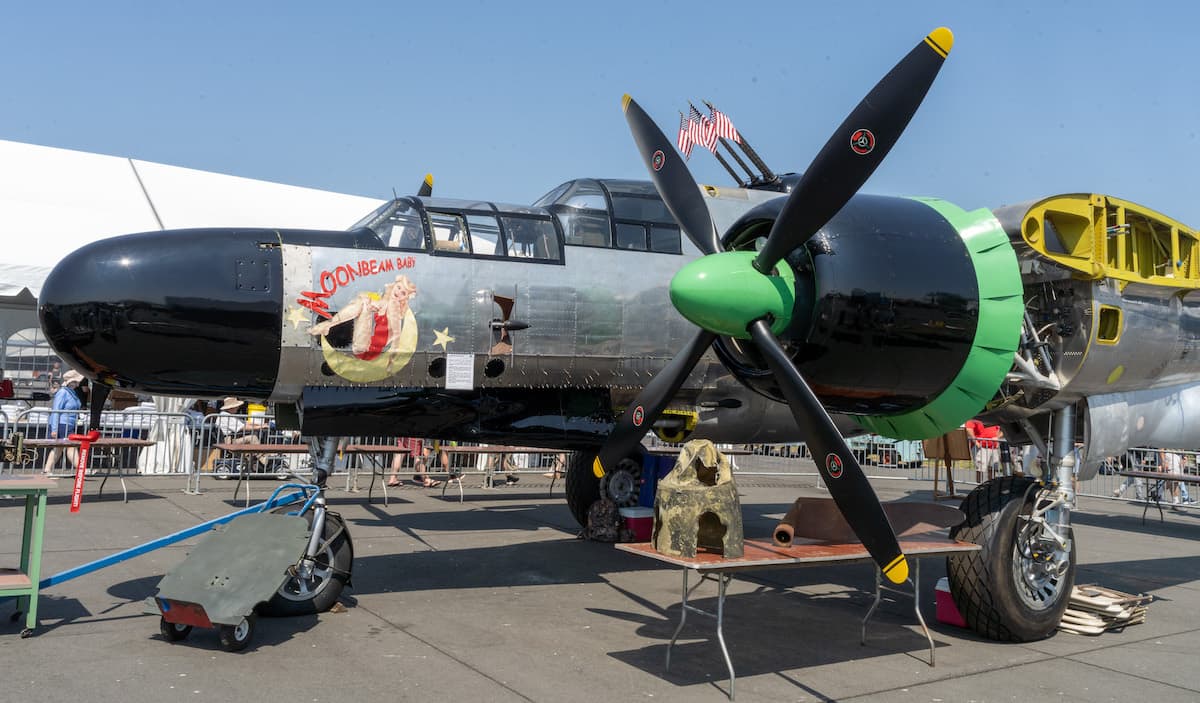 Other static displays included a third B-25 "Briefing Time," a Douglas C-53-DO Skytrooper, the Boeing C-97G Stratofreighter "Angel of Deliverance," and others.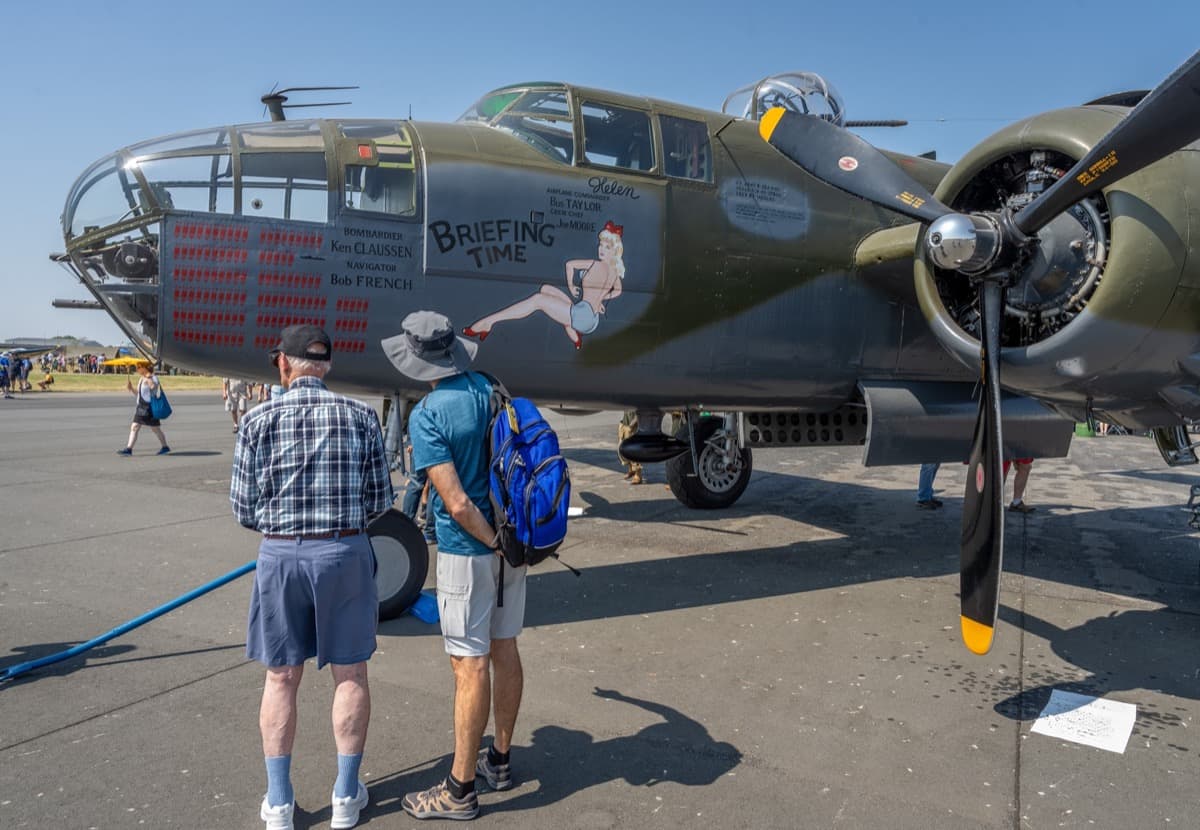 Like many multi-day big shows, display aircraft seemed to magically come and go during the weekend.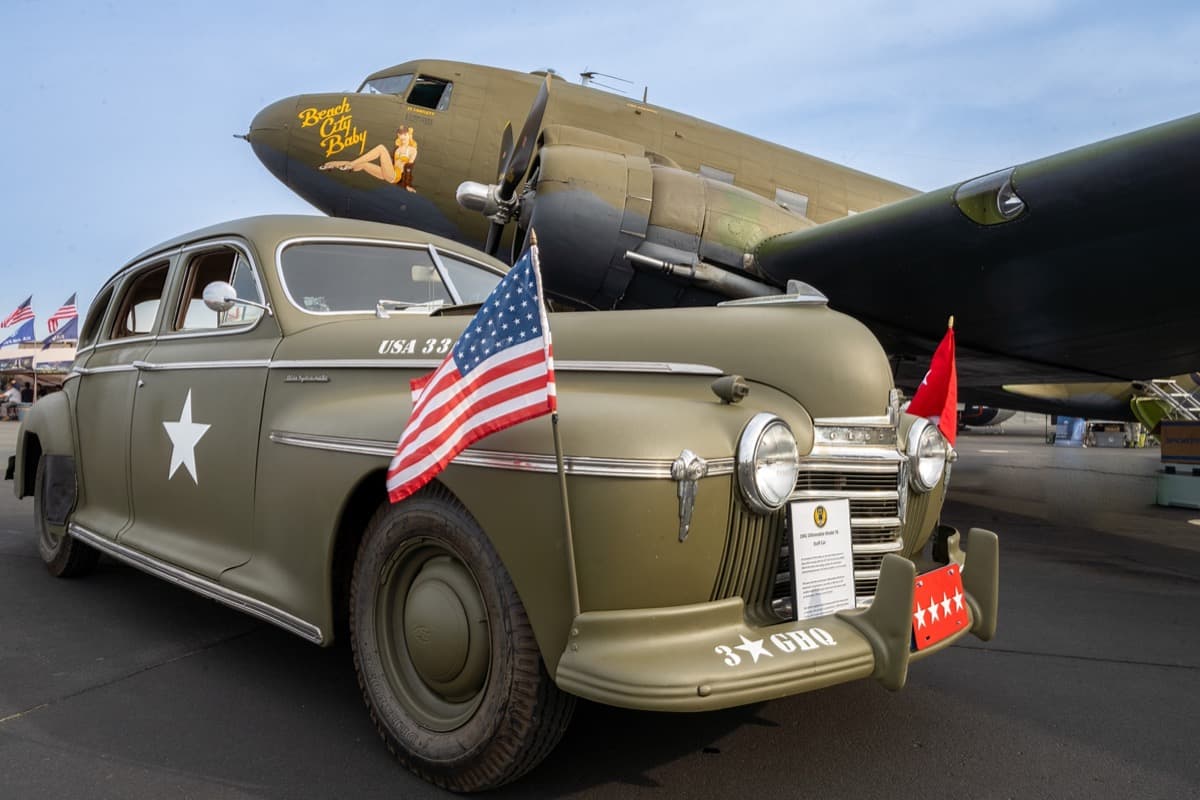 Beyond the aerial and ground machinery, the weekend featured the opportunity to meet World War II veterans who had served in a variety of roles. Soldiers, Women Airforce Service Pilots (WASP), women who worked as "Rosie the Riveters," and several others shared their stories and memories. There were also presentations by various military history experts.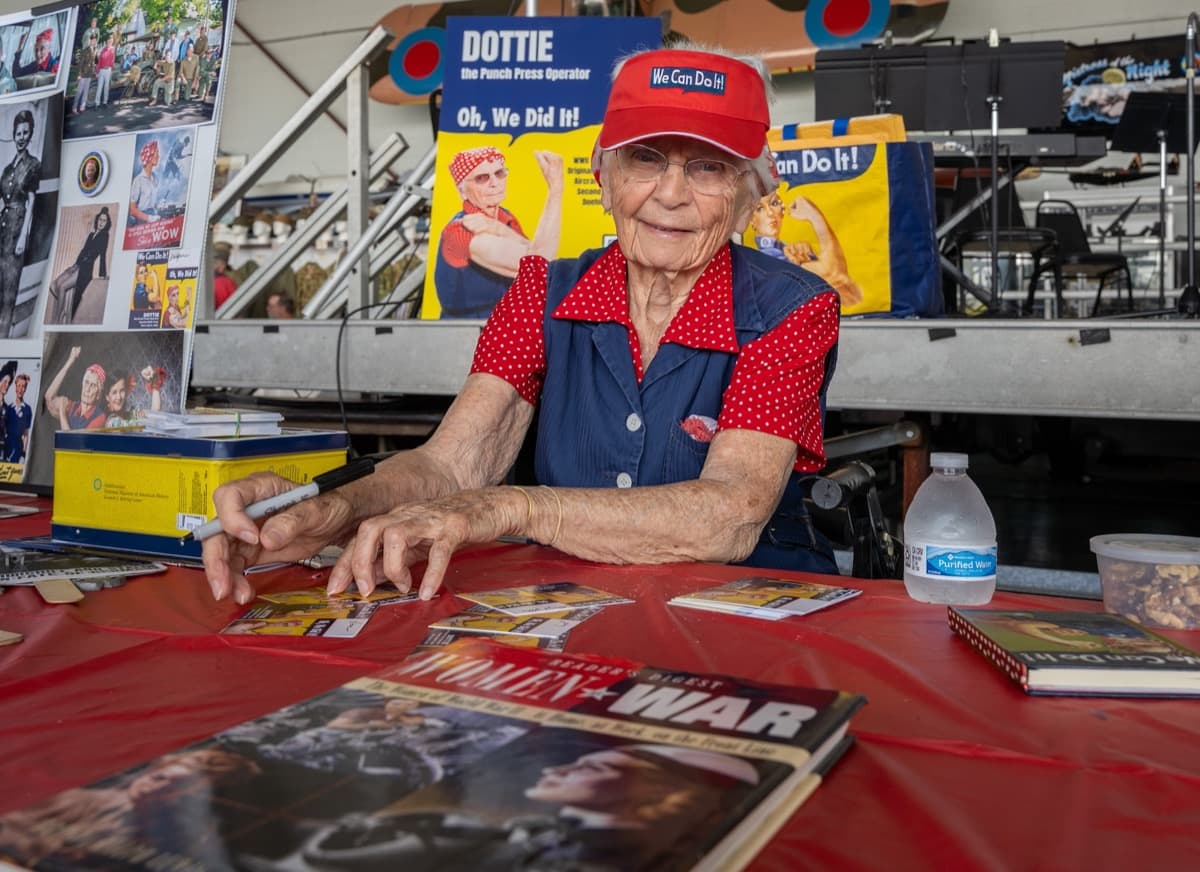 It wasn't all education, though — plenty of entertainment was on hand from singers, bands, and more, and Saturday night's "big dance" was a big success.
Demonstrations included a daily military vehicle parade and an impressively adrenalin-producing mock battle between Allied and German forces in a French village.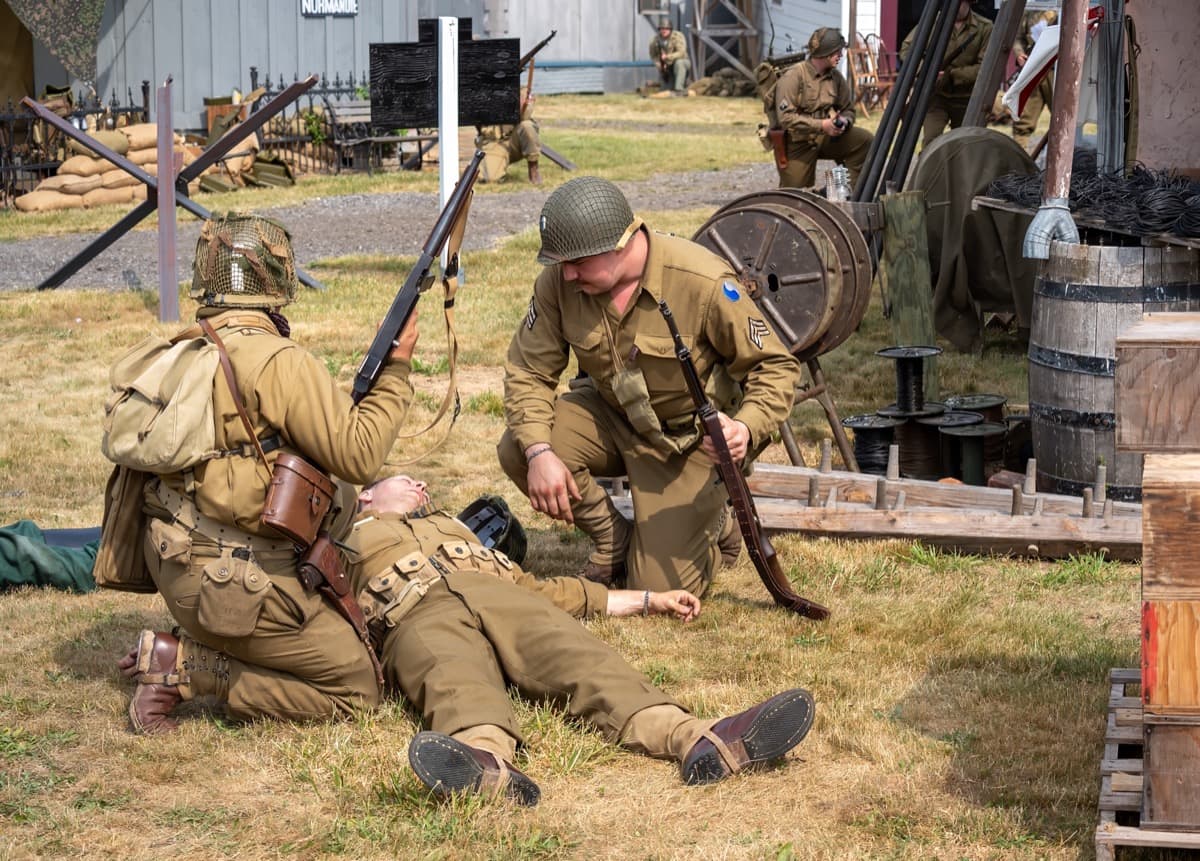 There were other battle simulations, including with tanks and other vehicles, a demonstration of the last-generation World War II US flamethrower that sent flames and smoke erupting into the sky, and a crowd-pleasing re-enactment of the Iwo Jima flag-raising.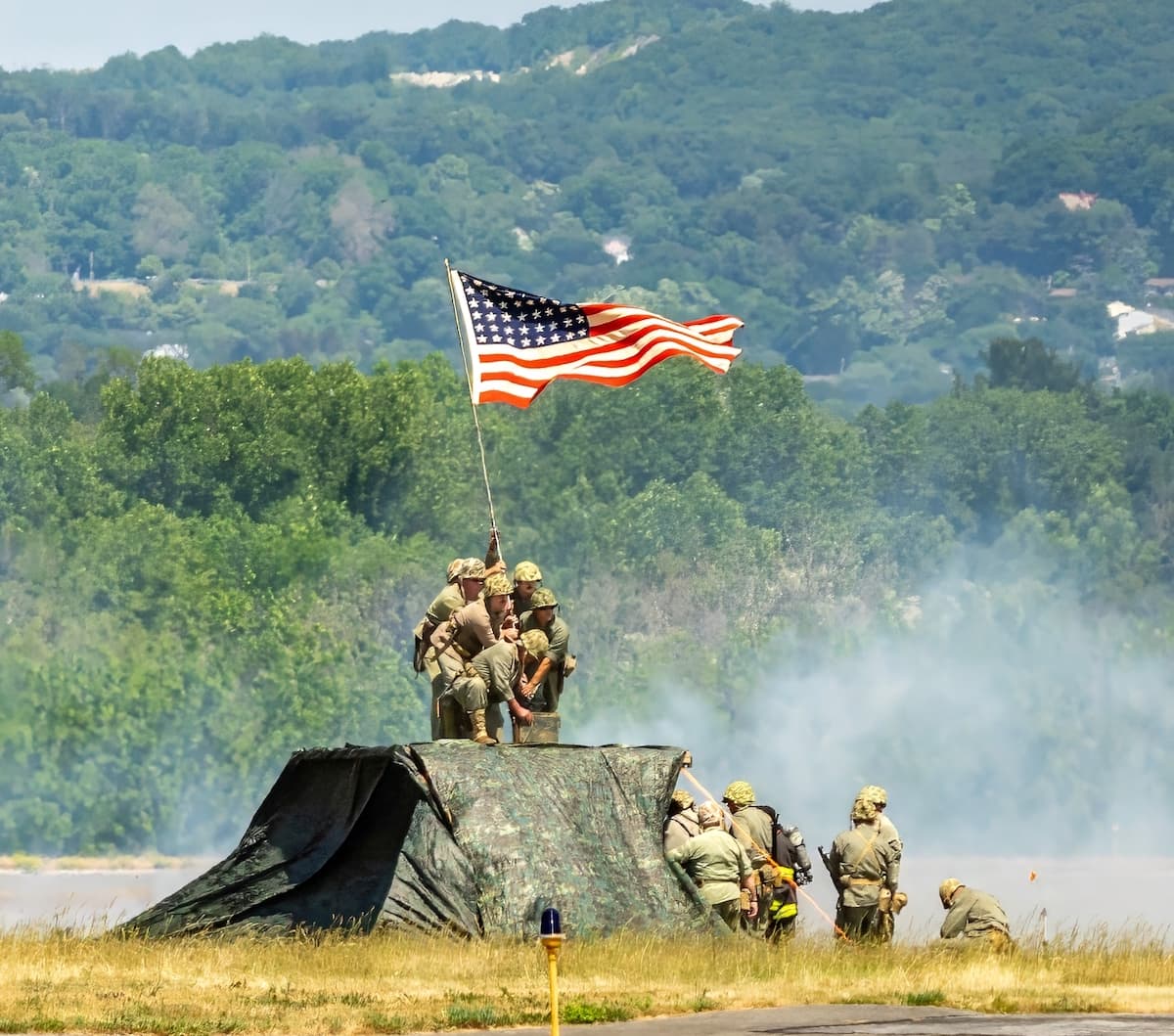 Aircraft demos included the "Jersey Jerks" squadron of SNJs led by Kevin Russo. The group name honors Major Donald J. Strait, who flew P-47s and P-51s in Europe. Strait was from New Jersey and his plane was named "Jersey Jerk."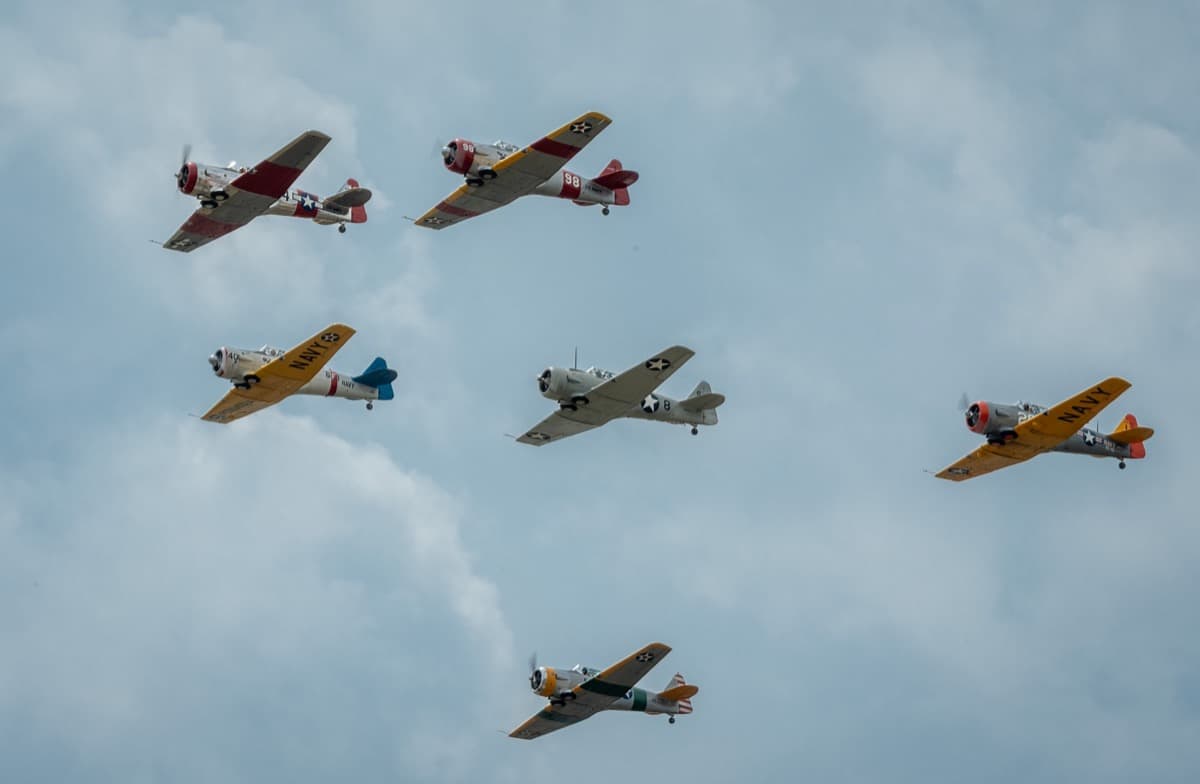 Another crowd favorite was the World War II Airborne Demonstration Team, featuring more than a dozen paratroopers jumping in full period equipment from the C-47 "Placid Lassie."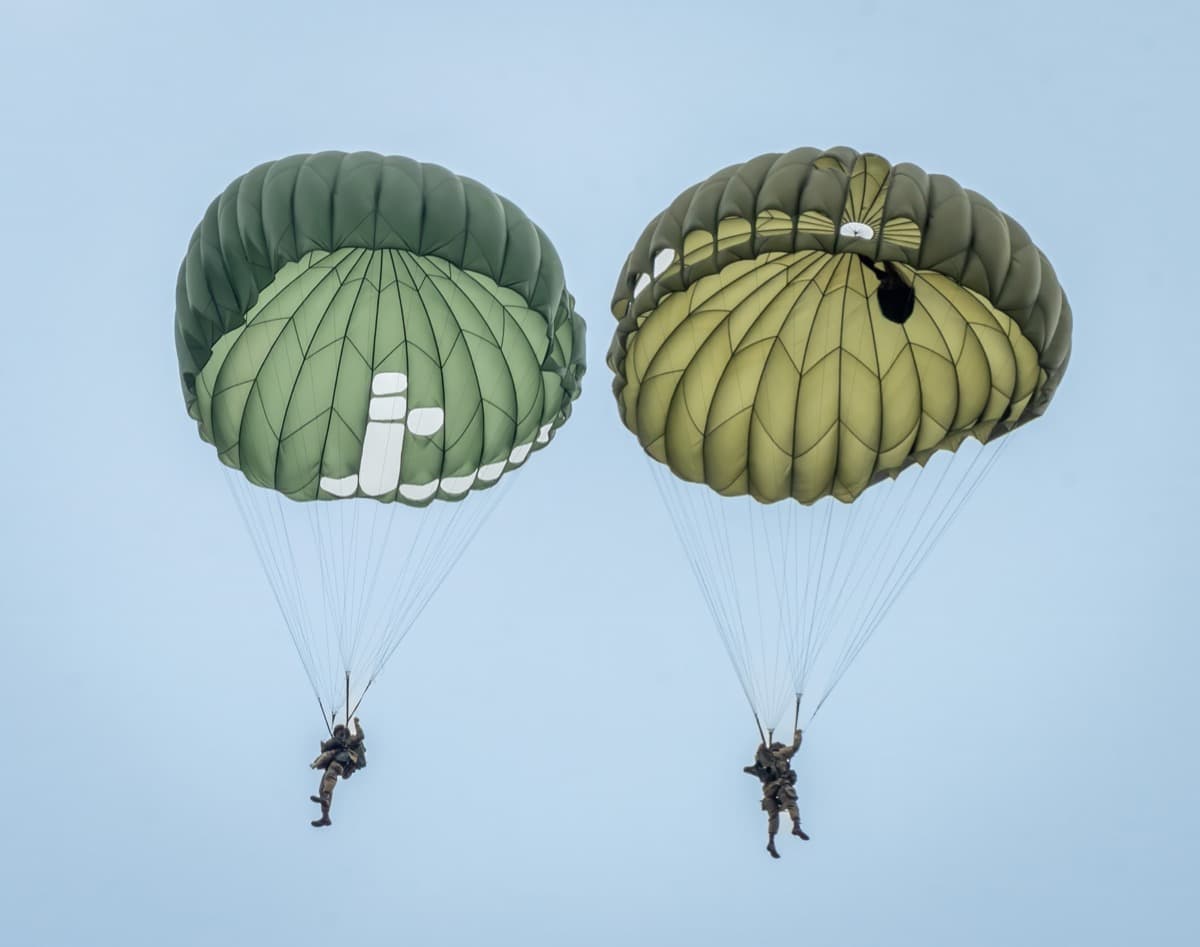 Pilot Eric Zipkin and his crew dropped the parachutists right on target, despite some challenging and shifting winds during the weekend.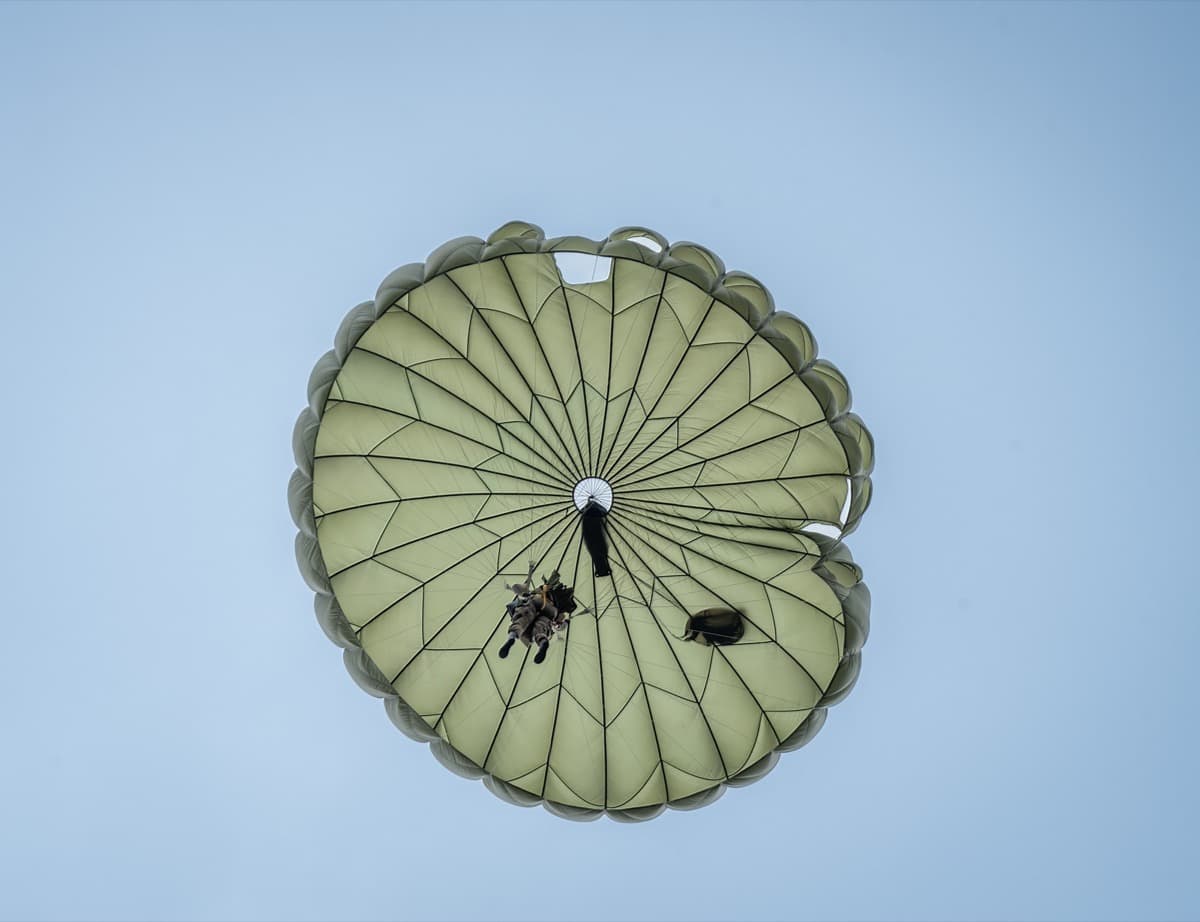 Though a fully military event, Jerry Wells and his Bücker BU-133 Jungmeister gave an "old-time" aerobatic demonstration that showed off his prowess as a pilot. The aircraft has been re-powered with 300 hp, which definitely helps the performance.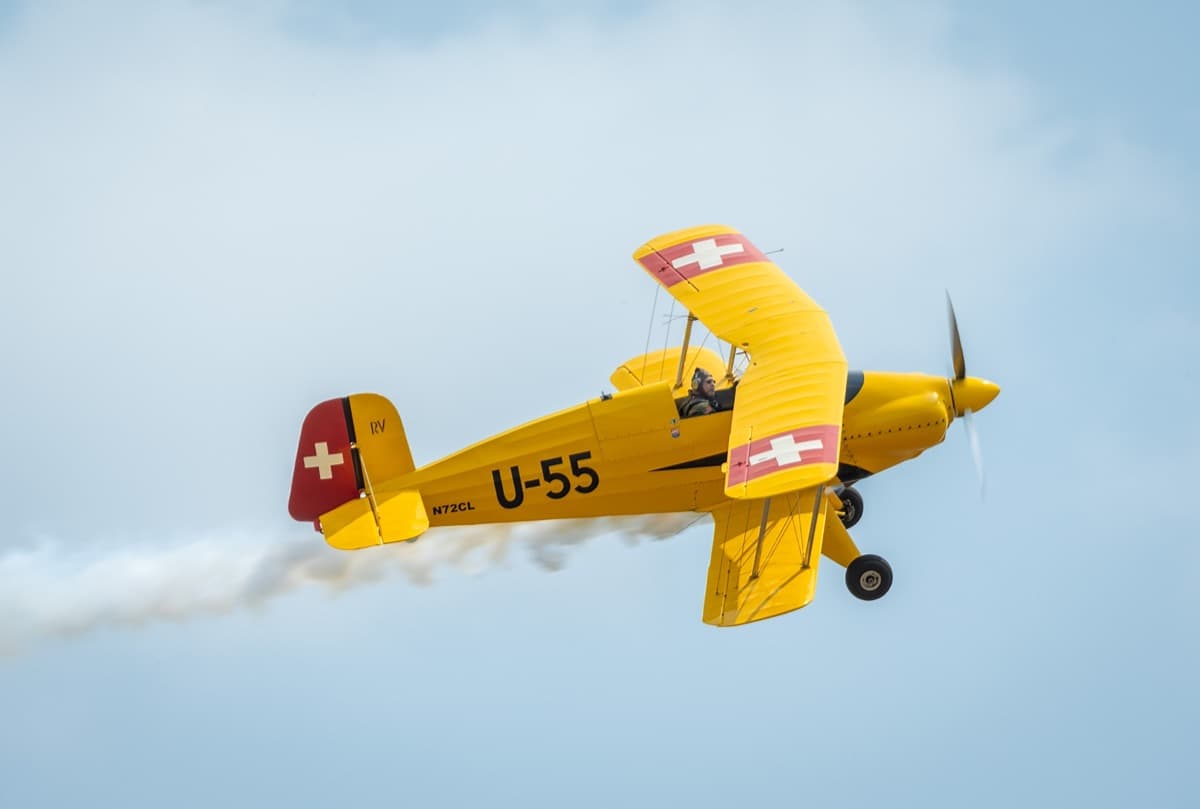 Air Boss and Aircraft Coordinator Greg Witmer and Airshow Narrator "Fast Eddie" Leuter, along with their multi-person crew, kept the show moving and the crowd entertained throughout the weekend.
This was the 32nd annual event for the museum. You might want to make sure you're part of the 33rd in 2024.
For more information: MAAM.org.