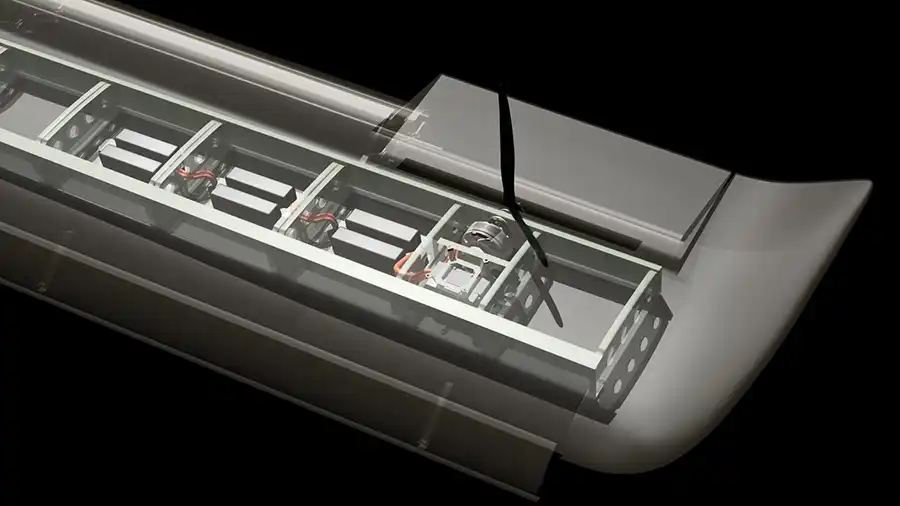 If you ask me why General Aviation News exists today, my answer is "because flying is cool."
Case in point: The recently patented Distributed Electric Propulsion-On Demand (DEP-OD) system designed by Chip Erwin from Aeromarine LSA.
DEP-OD is a battery-powered electric motor, mounted in the wing just ahead of the aileron that turns an in-wing propeller.
Erwin claims this research project will enhance aircraft performance in three primary ways:
Additional takeoff thrust to achieve rotation speed more quickly for a shorter takeoff roll and quicker to climb over an obstacle
Improve roll control by increasing airflow over control surfaces, especially at lower airspeeds
Add reverse thrust upon landing by turning the electric motor in reverse
The DEP-OD system, in this example, is designed to augment a gas-powered engine, not replace it. Because the electric motors will only run for a short period of time on each flight, the size and weight of the batteries are minimal.
On the Merlin Lite demo aircraft, DEP-OD is used at full power for only 10 to 15 seconds on takeoff, at only 15% power for up to 30 seconds on approach to landing, and 5 seconds or less on landing.
When not engaged, the propeller stows horizontally inside a channel in the wing and horizontal stabilizer.
I must admit I initially had a hard time getting my head around the concept. After all, I'm just a lowly newspaper publisher, not an engineer.
But Dan Johnson's video interview of Chip from AirVenture 2022 and a recent story on ByDanJohnson.com helps it make sense.
As cool as this is, from my perspective, I don't see an application for my flying.
Too rarely I fly my friend's J-3 Cub from a 3,600-foot runway. I have no need to takeoff or land from a very short runway or off airport. But that doesn't mean it's not cool or that others won't find it intriguing or useful.
Personally, I'm glad there are people like Chip out there making flying even cooler than it already is.