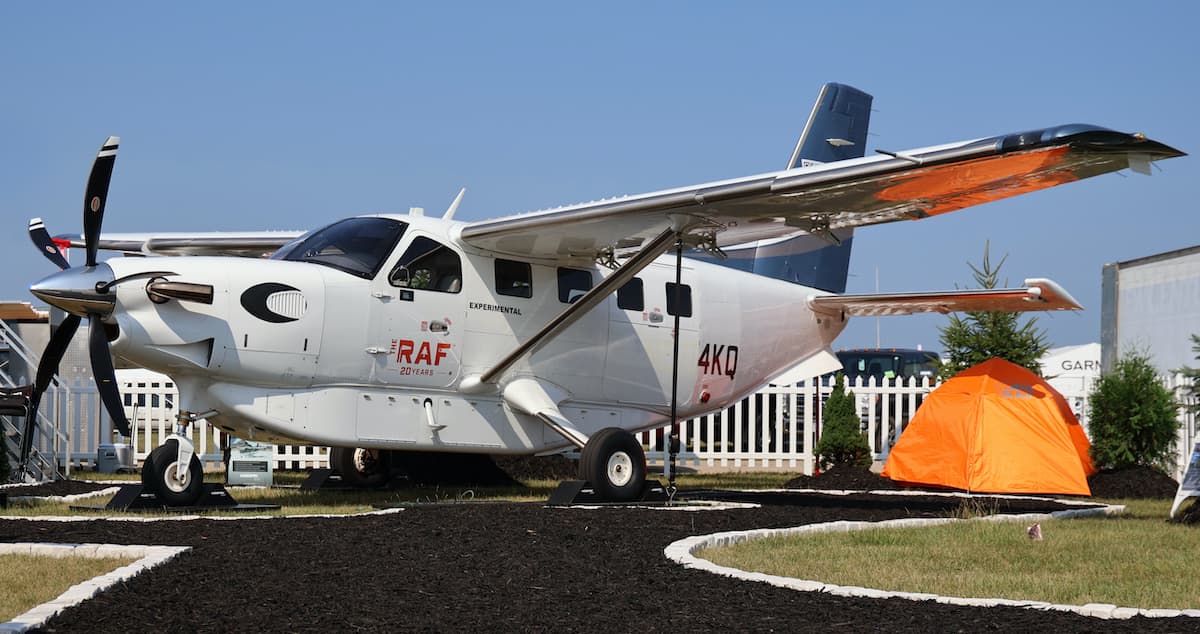 Daher's Kodiak 100 and Kodiak 900 are touted by company officials as the "ultimate getaway vehicles," with the capability of opening backcountry airfields for outdoor adventures, as well as helping agencies and organizations that protect the environment.
In this spirit, Daher has backed the Recreational Aviation Foundation (RAF) for many years, and in 2023 stepped up its support by providing a Kodiak 900 to assist U.S. Forest Service (USFS) personnel in accessing two isolated grass strips in the mountains of southeastern Idaho.
Pilots and employees from Daher's Kodiak Aircraft Company joined with the officials from the USFS for the airlift of building materials and support equipment to two U.S. Forest Service grass airports: Moose Creek (1U1) and Shearer (2U5).
These strips are very difficult to reach, with high mountains and the nearest roads being more than 19 miles away, normally requiring pack animals for resupply of any kind, Daher officials noted.
In the past, USFS rangers were based at these locations, but years of budget constraints created challenges for the government agency to maintain the remote airstrips.
Using the Kodiak 900, the USFS was able to accomplish maintenance for these airstrips and their structures, along with other support duties, company officials reported.