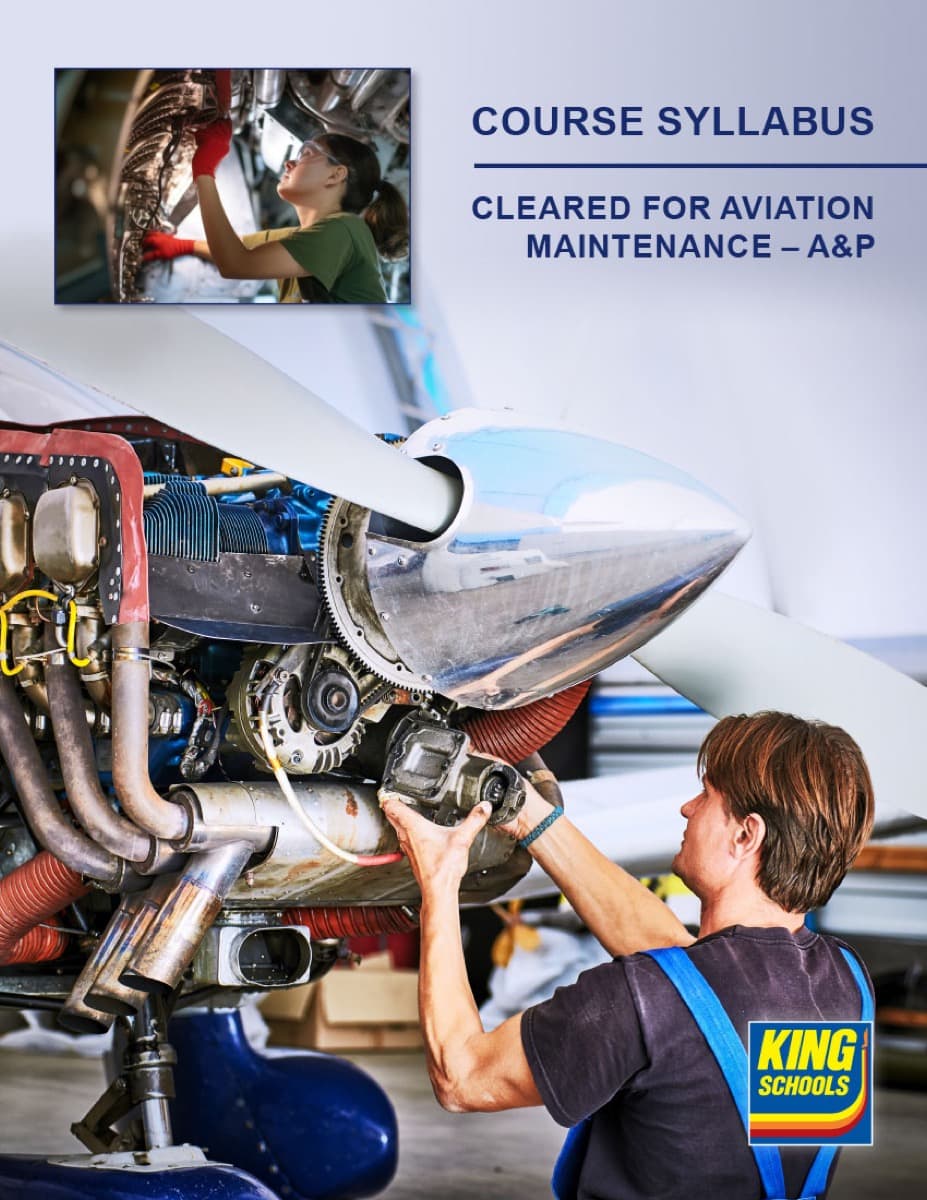 King Schools has released "Cleared for Aviation Maintenance," a course that includes a home-study course, written exam test prep, and a syllabus that meets the requirements for aviation maintenance technician schools under the new FAA FAR Part 147.
This new curriculum fits in with aviation maintenance programs at high schools, colleges and universities, and maintenance schools, according to company officials. Flight schools with their own aircraft maintenance facilities now also have the opportunity to extend their schools from just pilot training to include teaching mechanics, officials added.
King Schools officials note that the need for aviation mechanics is "even more acute than the well-publicized and documented pilot shortage. There is a current and increasing aviation mechanics shortfall that is expected to exceed 600,000 jobs in the next two decades," they noted.
"King Schools has a long history of preparing learning mechanics for their General, Airframe and Powerplant written exams," said King Schools Co-Owner and CEO Barry Knuttila. "In this new program, that test prep has been extended to include a complete mechanics training curriculum including all the knowledge and skills required in a Part 147 training program."
Cleared for Aviation Maintenance is $595 per student kit. The web-based course tracking software is free for schools to use.
For more information: KingSchools.com