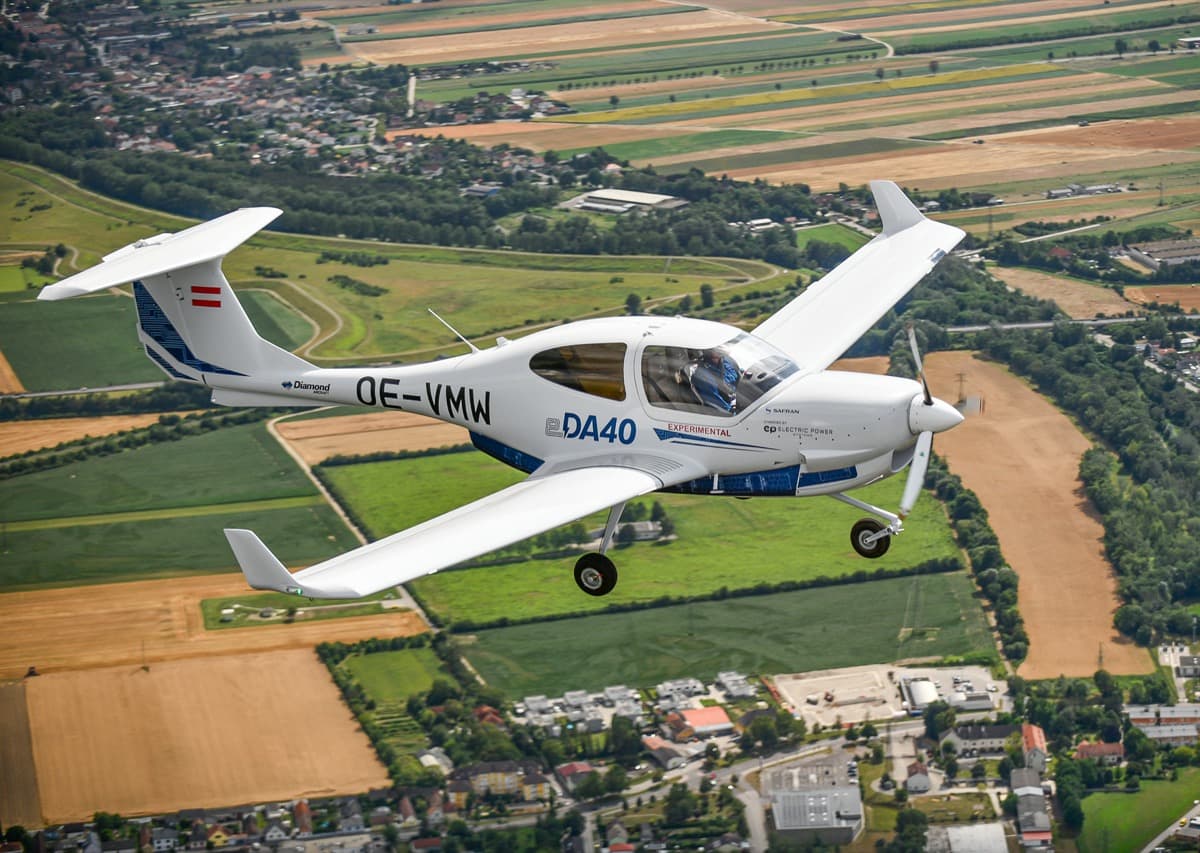 Diamond Aircraft's all electric eDA40 made its first flight July 20, 2023, at the company's headquarters in Wiener Neustadt in Austria.
The maiden flight "marks a significant milestone for the manufacturer and all project partners and is a big step towards certifying the aircraft," according to company officials.
Piloted by Diamond's Head of Flight Test Sören Pedersen, the maiden flight covered system checks, all basic maneuvers, and initial performance evaluation.
The eDA40, which Diamond officials say will be the first EASA/FAA Part 23 certified electric aircraft, is powered by an ENGINeUS electric smart motor by Safran Electrical & Power and charged by Electric Power Systems' (EPS) battery module equipped with a Direct Current (DC) fast charging system.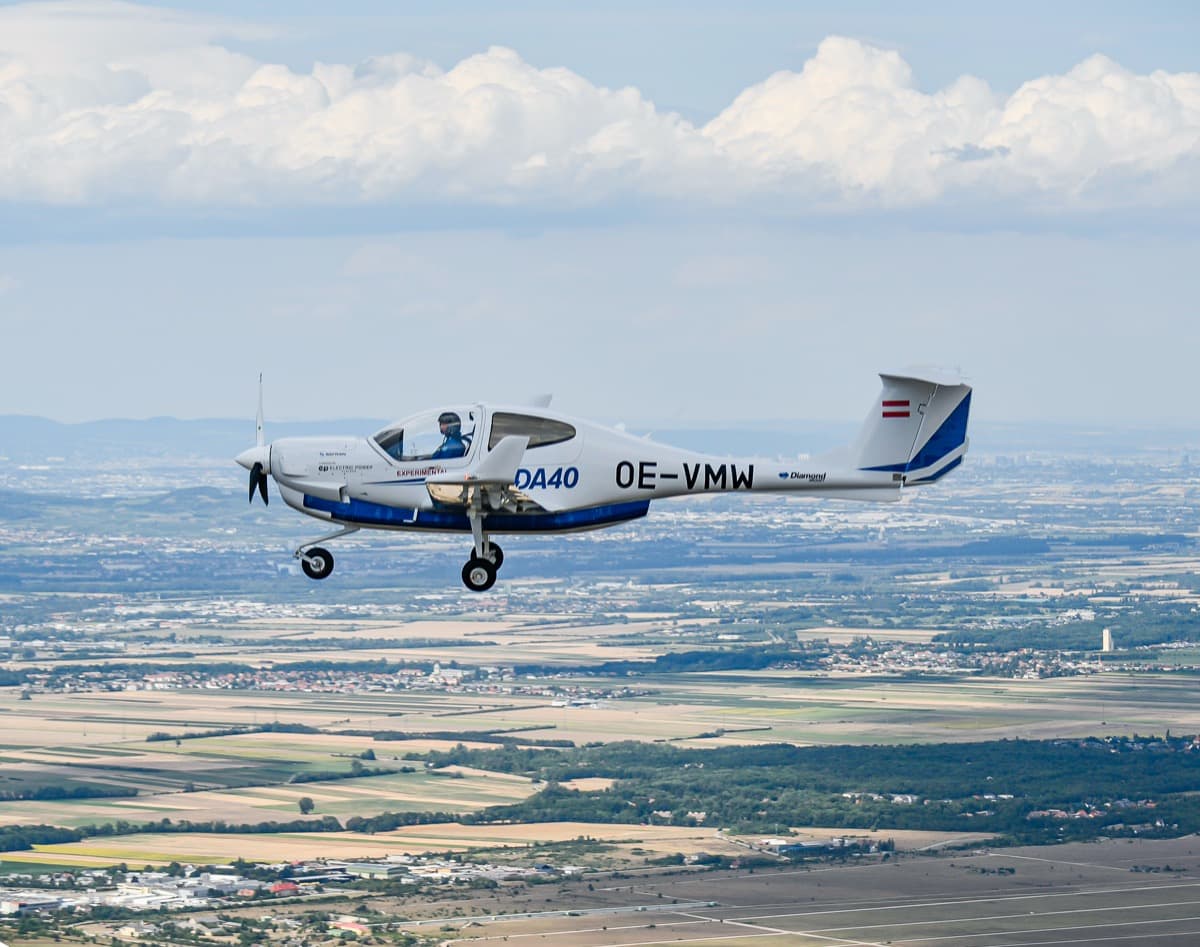 "We are very excited to take part in the eDA40 first flight, along with Diamond Aircraft, as it is the first time our ENGINeUS electric motors and the electrical protection system will fly on an all-electric aircraft. Participating in the electrification of the DA40, a proven aircraft and a best seller, has been a thrilling technical challenge. We have recently obtained Design Organization Approval from the European Aviation Safety Agency (EASA) for our ENGINeUS 100 electric motor and are currently on the home stretch in obtaining their final certification," said Bruno Bellanger, executive vice president and general manager of the power division of Safran Electrical & Power.
For more information: DiamondAircraft.com.