Perspective.
We all have it, but oftentimes not the same perspective.
Some examples:
No radio aircraft (NORDO) or radio-equipped aircraft
The straight-in approach or a standard pattern
100LL or unleaded avgas
Learner or student
High-wing, low-wing, or rotary-wing
Experimental or certified
Single engine or multiple engine
I learned to fly before the electronic flight bag (EFB) and have no use for such an application in the Cub I too rarely fly. But I certainly see the advantages of such a tool.
That same Cub has no installed radio and I don't have a handheld radio. Some reading this will label me irresponsible or worse. Many will agree and point to FAR/AIM chapters and verses to prove that I don't need to carry a radio or use it if I do carry it.
I fly a standard pattern so other pilots will know what they can expect of me. You won't find me flying a straight-in approach. (Unless a busy pattern has so enlarged that it feels like a straight-in approach).
While I'm happy to fly both single- and multi-engine aircraft, I've had conversations with pilots who will NOT fly a single-engine aircraft.
When I learned to fly, I was labeled a student. Today I'd be called a learner. Language has always evolved. I don't necessarily agree with it, but it still evolves.
I have a great many memories flying high-wing aircraft as well as low-wing aircraft and even rotary-wing aircraft. And yet, some pilots are loyal to only their craft.
General Aviation News has published several stories about Lighthawk, an organization that uses general aviation for conservation efforts. Often times, the focus of the story is to get people aloft to see a river or a dam or a mine or something else from a different perspective.
There's that word. Perspective.
I have my own perspective. So do you.
My perspective is informed by the 53+ years I've lived.
Your perspective is informed by the years you've lived.
Whose perspective is the right one?
Neither.
Whose perspective is the wrong one?
Neither.
As for me, I do the best I can to stay true to my perspective and my values. And yet, I also try to remain open-minded enough for when someone presents a differing perspective I can actually hear it and think about it.
I think the saying is "Strong beliefs, lightly held."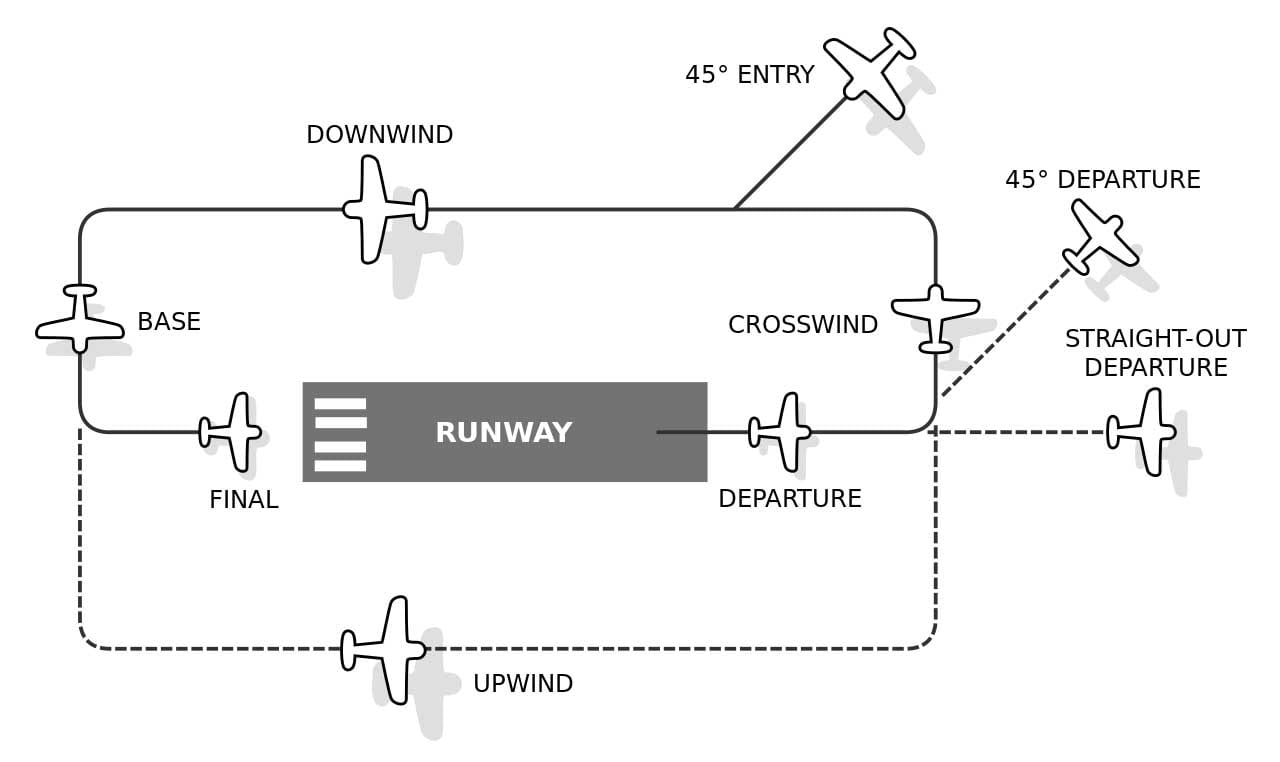 According to the recently revised FAA Advisory Circular 90-66, paragraph 8.2.1: "The FAA does not regulate traffic pattern entry, only traffic pattern flow."
So is it OK for a radio-equipped and communicating aircraft to perform a 10-mile straight-in approach to a pattern-filled airport?
It depends on your perspective.
The pilot at the controls of the plane on the 10-mile straight-in who thinks they can smoothly slide into the short final sequence will likely feel differently than the 172 who is number 7 in the pattern.
Paragraph 9.5 of the AC, titled Straight-In Landings, notes: "The FAA encourages pilots to use the standard traffic pattern… However, there are occasions when a pilot can choose to execute a straight-in approach for landing when not intending to enter the traffic pattern… Pilots should clearly communicate on CTAF and coordinate maneuvering for and execution of the landing with other traffic so as not to disrupt the flow of other aircraft."
It is nice to see the FAA encouraging something. 🙂
The FAA does not forbid straight-ins and suggests pilots "should clearly communicate" as opposed to requiring such communication.
Even the disruption of the flow of other aircraft can be a matter of perspective. If I know the intentions of the aircraft flying the straight-in is a touch and go, I might feel OK about them sliding in ahead of me than if their intention is a stop and go or full stop.
Perspectives, like opinions, are something everyone has.
It is best to keep that thought in mind…from my perspective.