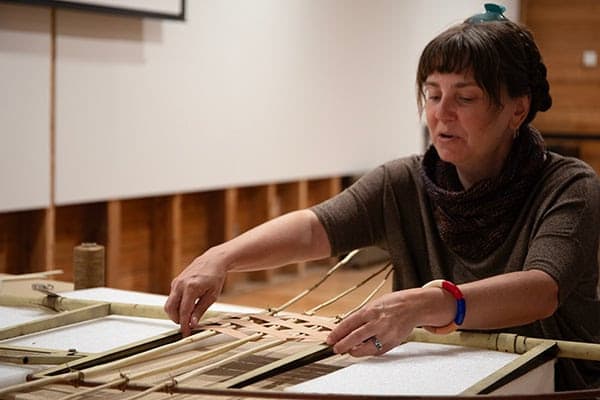 SEATTLE — On Sept. 9, 2023, the Museum of Flight's first artist-in-residence, Harriet Salmon, will share insights about the sculptures she created during her June residency.
Salmon's artwork blends aircraft structures with traditional woodcraft techniques that have been used in England and the Northeast, according to museum officials.
The 2 p.m. presentation will be in the museum studio where her sculptures are on view until January 2024.
Salmon will talk about how her techniques and materials have been used historically, and how technology, aerospace, and aeronautics have influenced her art.
The program is free with museum membership and included with general admission.
ART+FLIGHT
This program with Harriot Salmon is part of the museum's six-month Art+Flight project. Art+Flight is a museum-wide, community-focused celebration connecting the region's arts scene with its aerospace history.
For more information: MuseumOfFlight.org