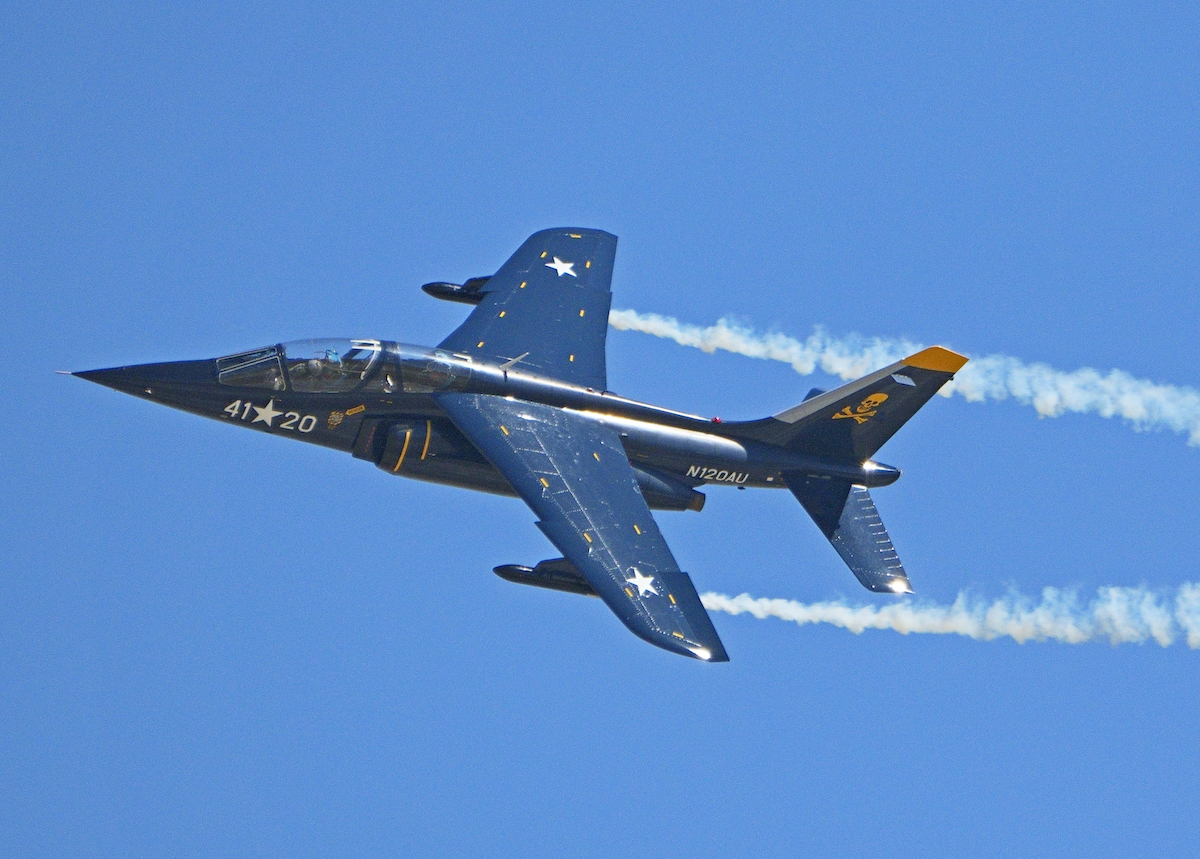 It's been seven years since the Idaho National Guard unleashed its Gowen Thunder air show spectacular in Boise.
And Idaho's aviation-thirsty segment of the population was ready for it. Advance estimates figured 150,000 people would attend the two-day event Aug. 26-27, 2023.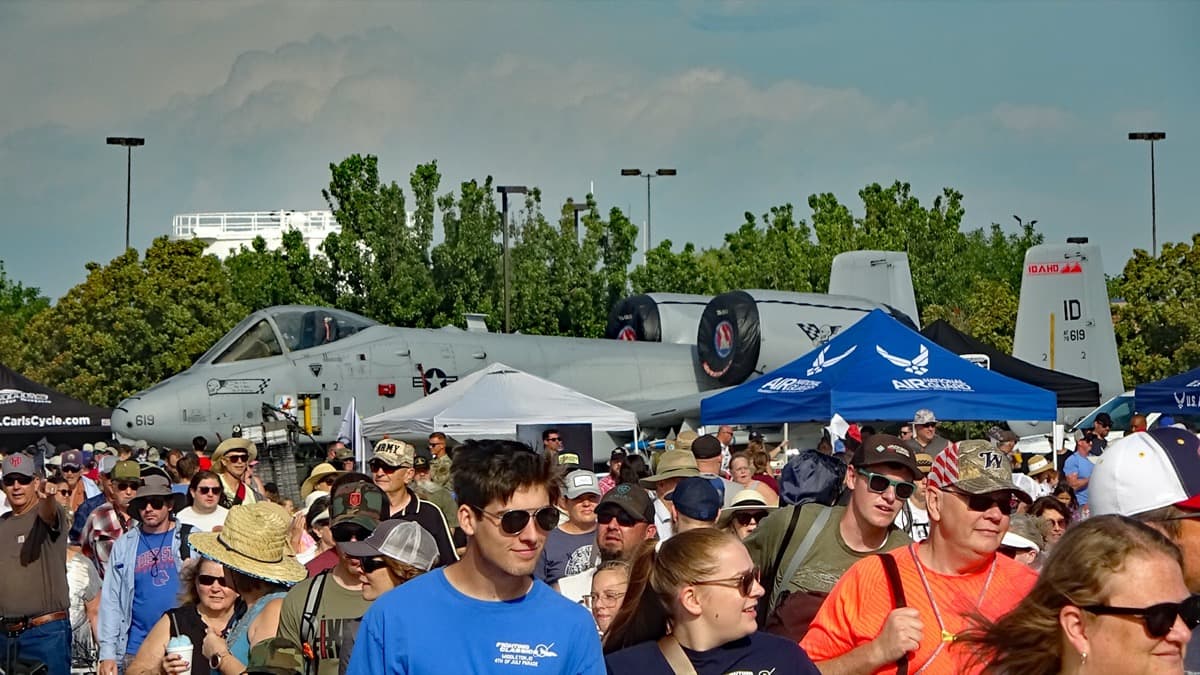 Temperatures rose to the 90s both days. But a smattering of showers Saturday and a drenching Saturday night did nothing to dampen the enthusiasm of attendees and performers.
Top caliber aerobatic acts vied with modern military jets and vintage warbirds in a show that was punctuated by regularly scheduled pauses to permit commercial airliners to arrive and depart from Gowen, Boise's municipal airport that is shared with the Idaho National Guard.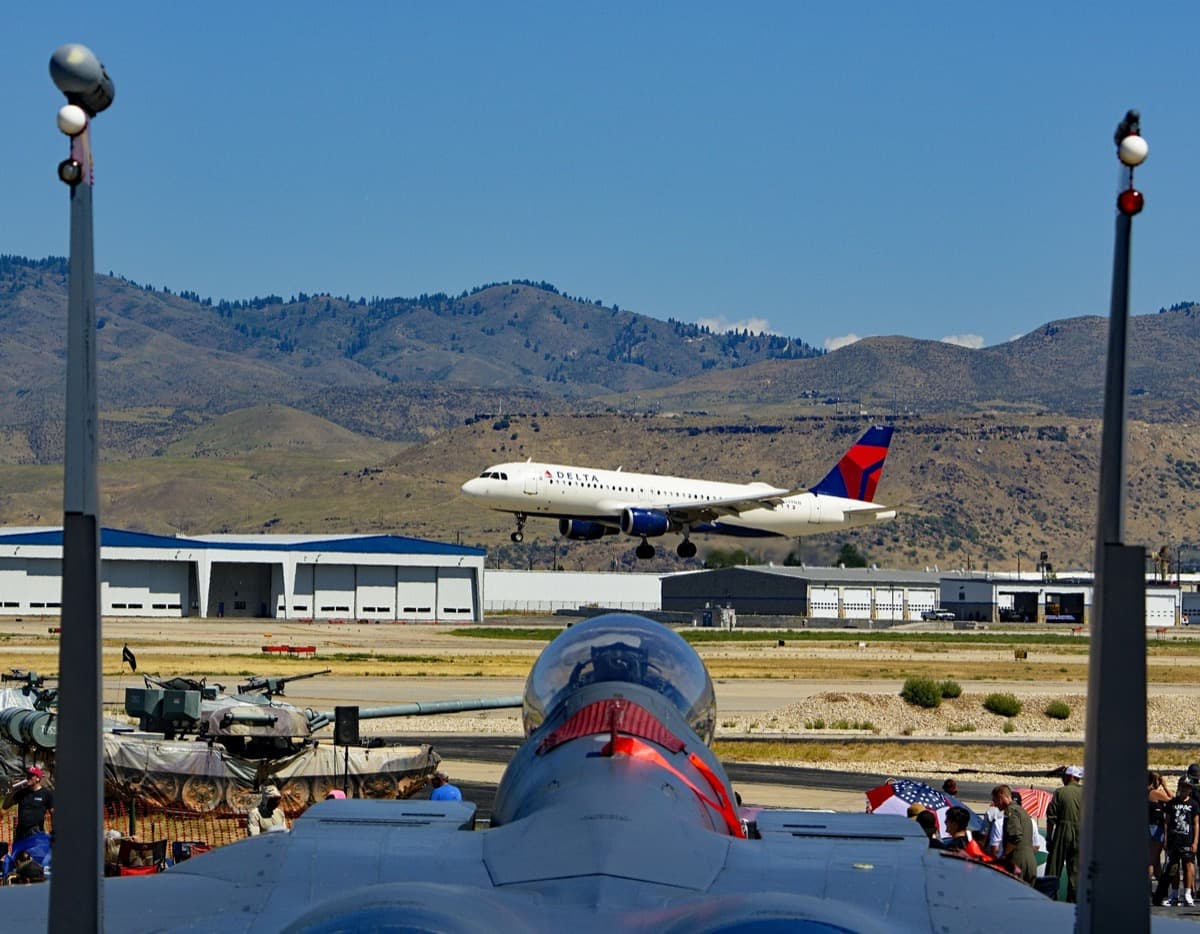 Hometown pilot Mark Peterson demonstrated his P-51 Mustang "DiamondBack," the former Reno race plane known as Stiletto.
Mark also flew a veteran Cessna A-37 Dragonfly ground attack jet and his Dornier Alpha jet during the show each day, employing wing-mounted smoke generators to artfully scribe the jets' paths over Gowen.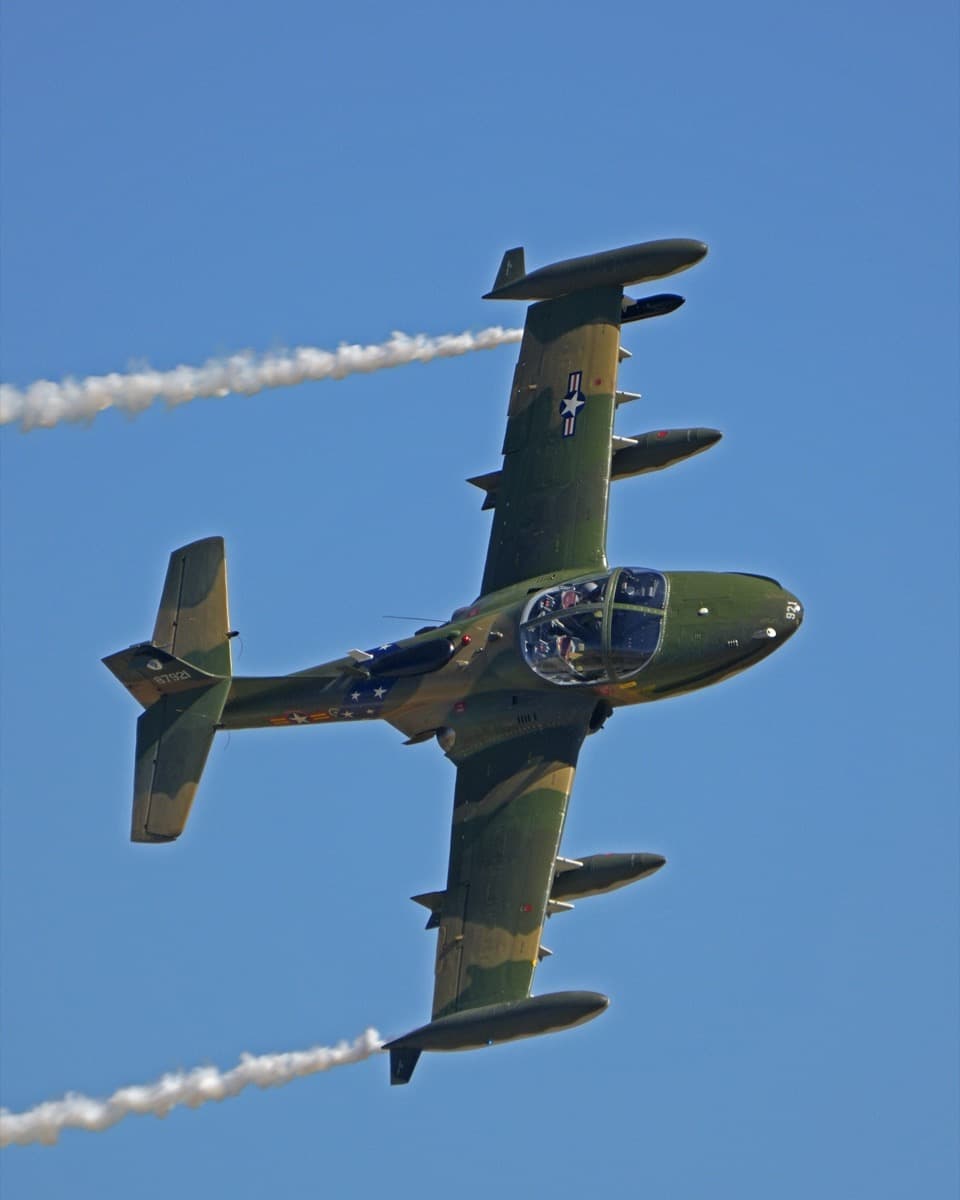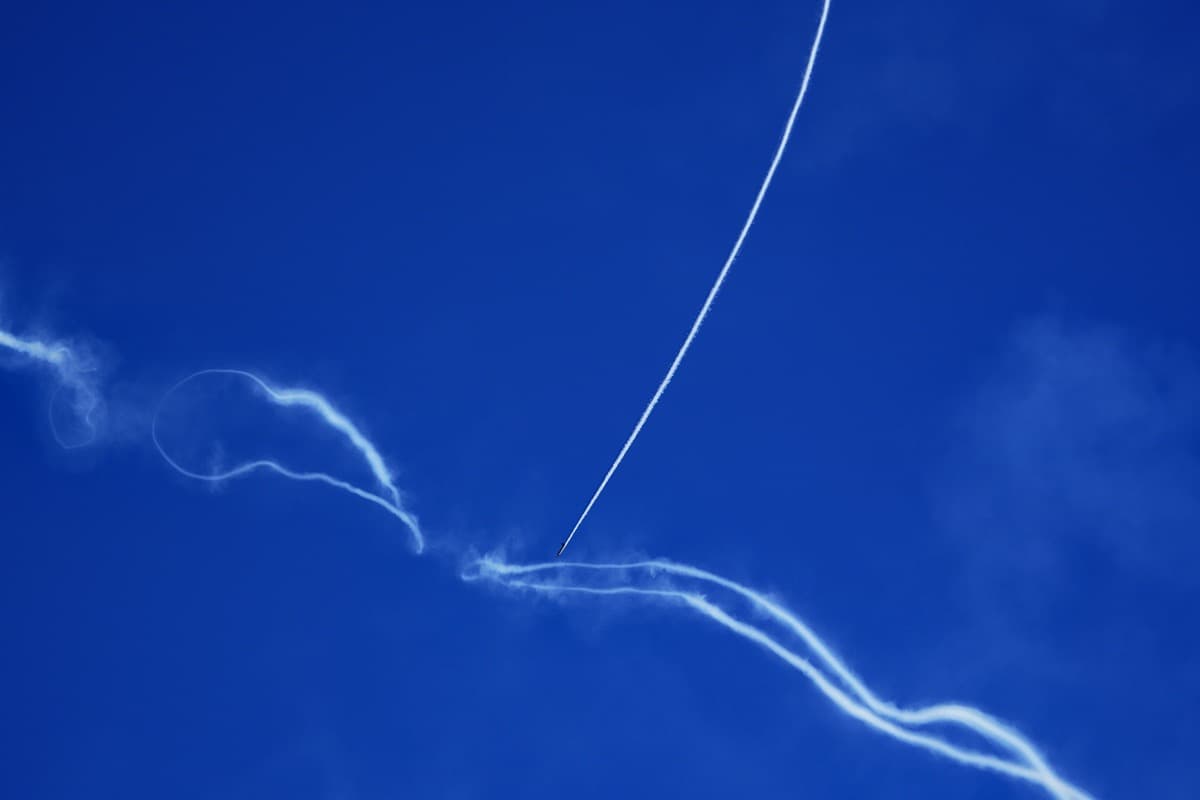 Kyle and Liz Franklin performed an intricate deception that made it appear a non-pilot was horsing around calamitously near the ground in a black Super Cub.
Brad Wursten's composite MX monoplane showcased power aerobatics.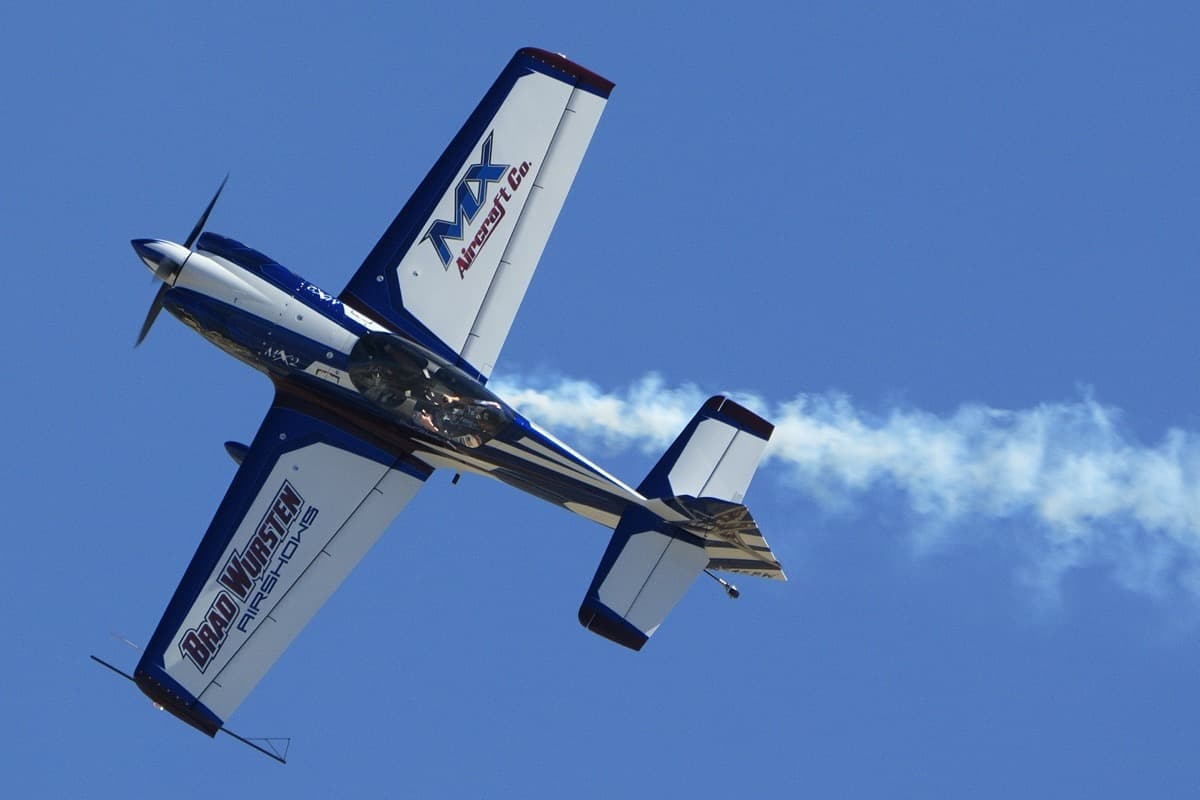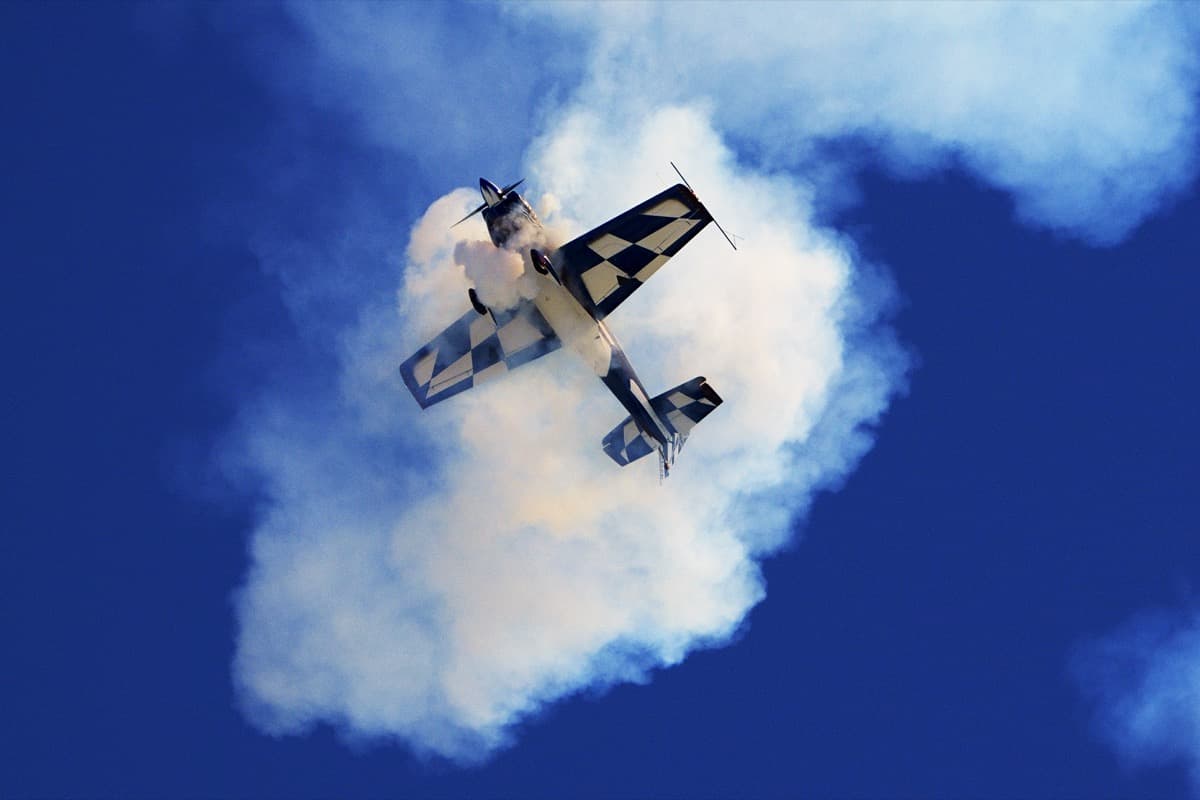 A jet-assisted Waco biplane was shown by Jarrod Lindemann.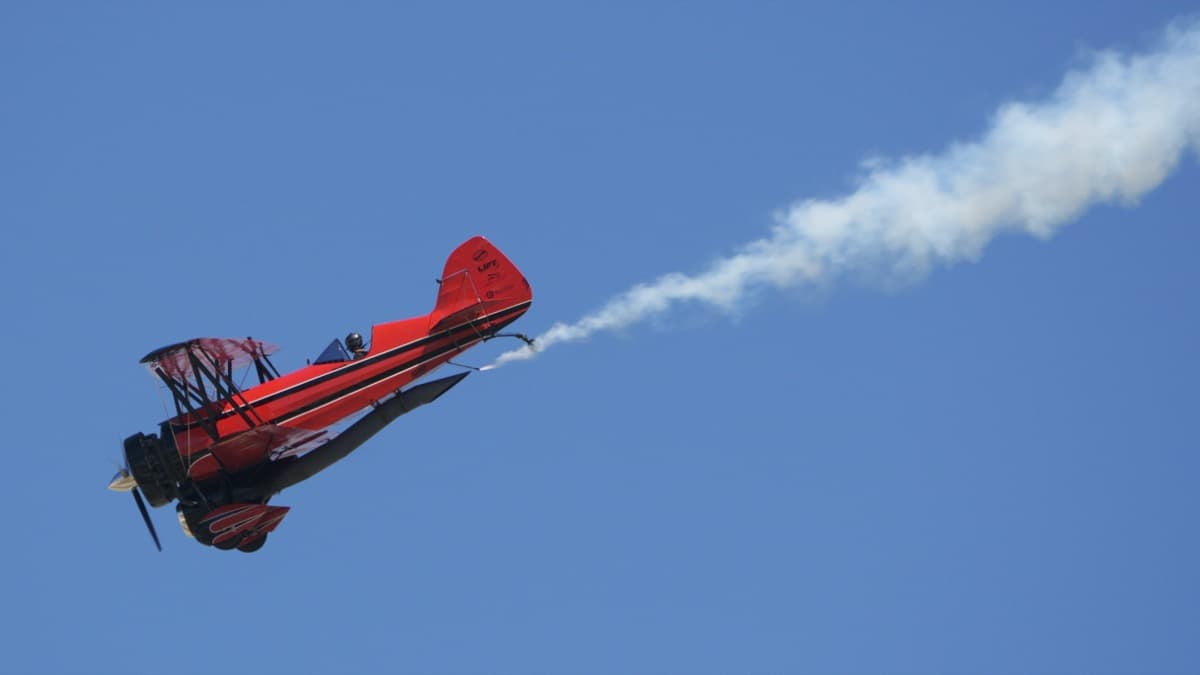 Two skydiving teams also participated in the air show. The all-women's Misty Blues jumpers flew large colorful banners, and the U.S. Army's Golden Knights opened the show.
Modern military participation included spectacular power passes by Major Kristin "Beo" Wolfe in an Air Force F-35, plus F-15s from nearby Mountain Home Air Force Base, as well as Oregon's Kingsley Field Air National Guard Base at Klamath Falls.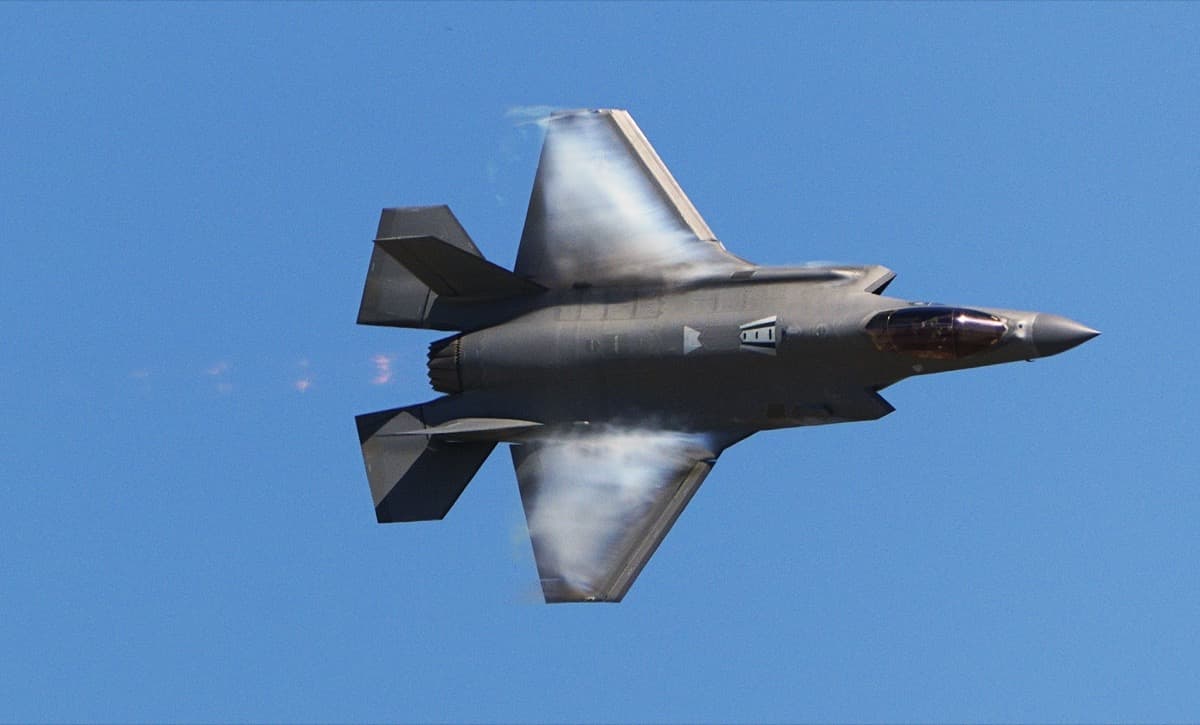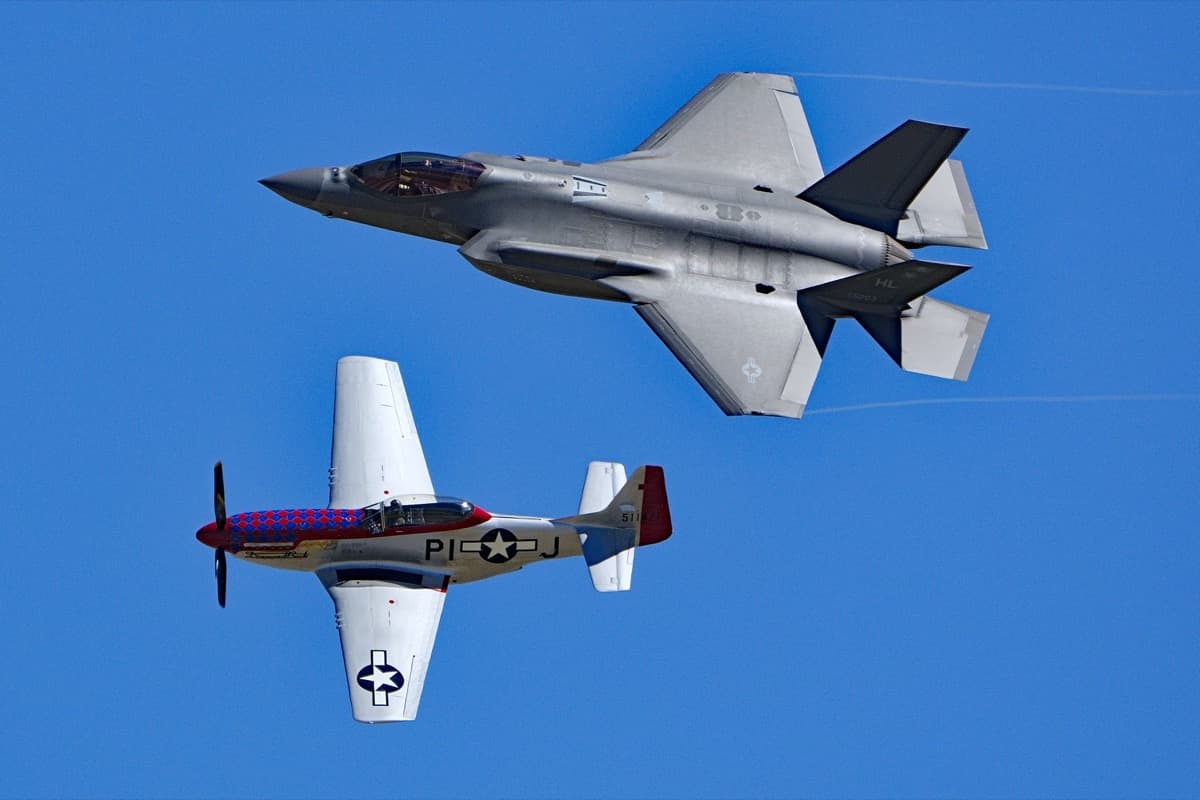 Idaho Air National Guard A-10s flew, as did Idaho Army National Guard UH-60M helicopters during a combined air and ground assault demonstration on the field.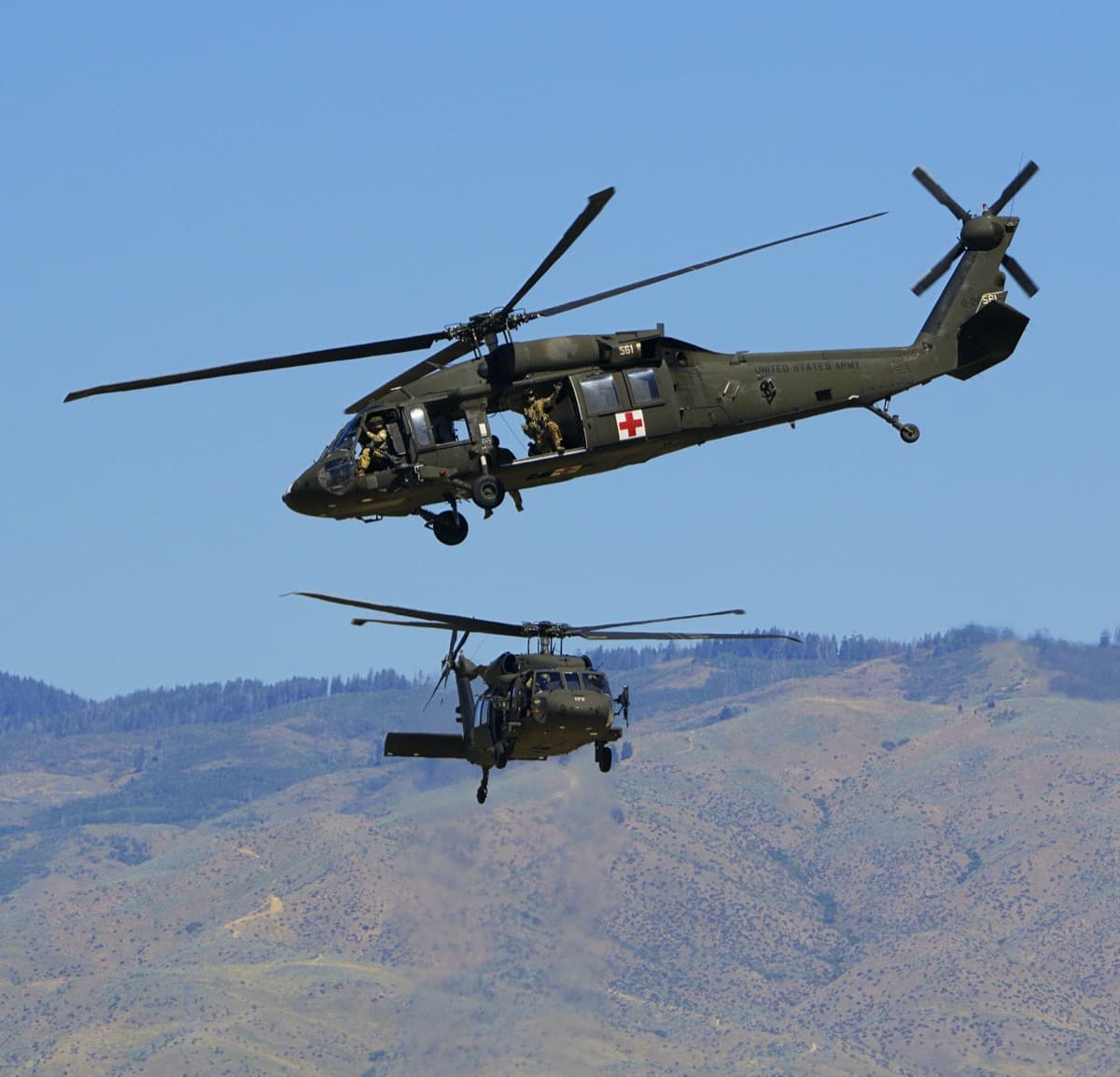 Each day closed with a performance by the always popular USAF Thunderbirds.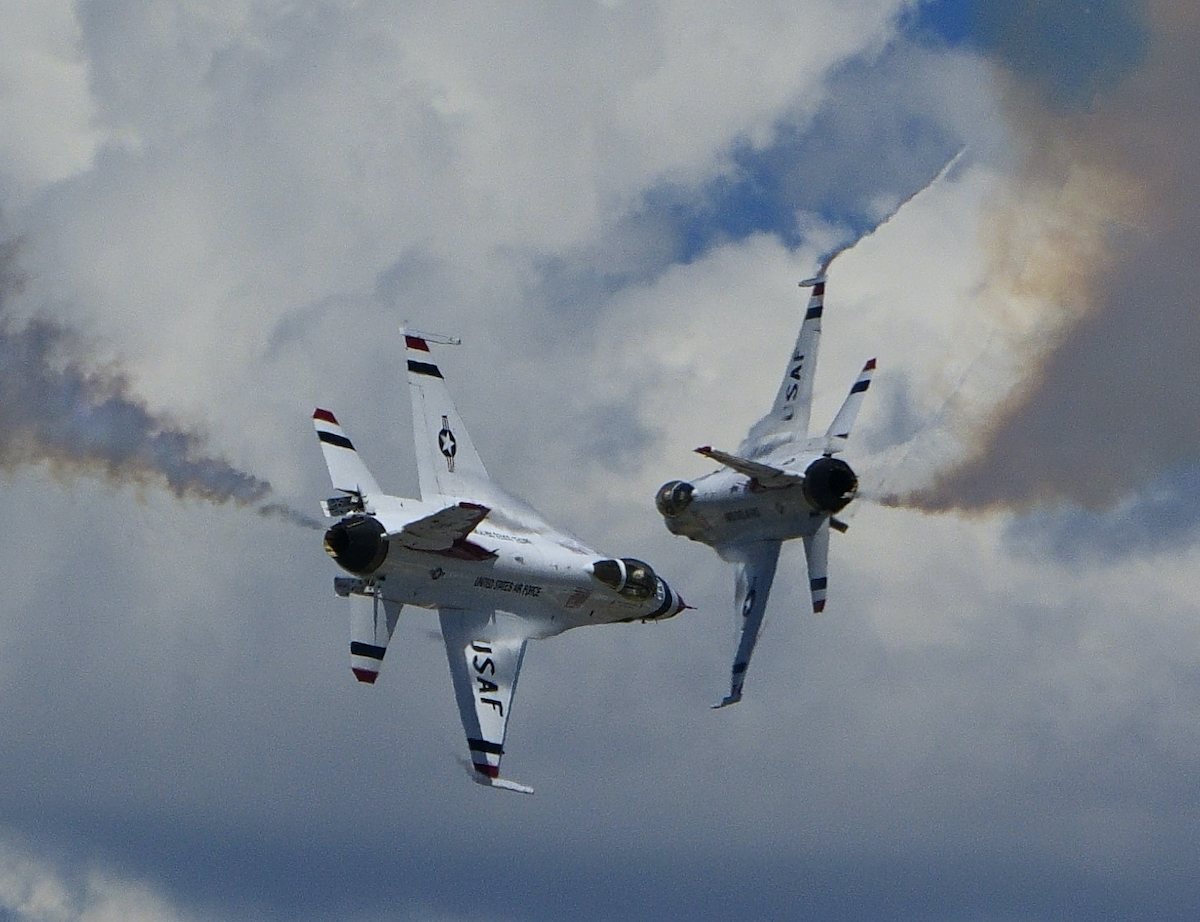 For more information: GowenThunder.org