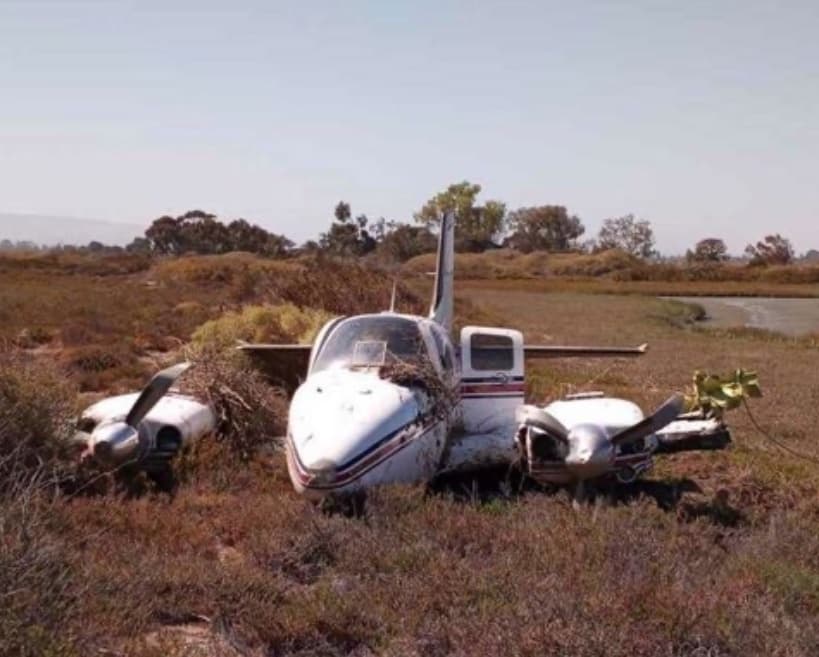 The pilot reported that, shortly after takeoff from the airport in Palo Alto, California, when the Beech 58 was about 500 feet above the ground, both engines lost power.
A forced landing was initiated to an open area. During the landing, the left wing hit a wooden post and was substantially damaged. The pilot was seriously injured in the crash.
The airplane was fueled before the flight. The fueler reported that he incorrectly fueled the airplane with Jet A fuel instead of avgas.
He added that he did not notice the "avgas only" label adjacent to the fuel port, and that he did not follow the company's fueling checklist while fueling the accident airplane.
Probable Cause: The fueler's addition of the incorrect fuel to the fuel tanks which resulted in a total loss of engine power.
To download the final report. Click here. This will trigger a PDF download to your device.
This September 2021 accident report is provided by the National Transportation Safety Board. Published as an educational tool, it is intended to help pilots learn from the misfortunes of others.