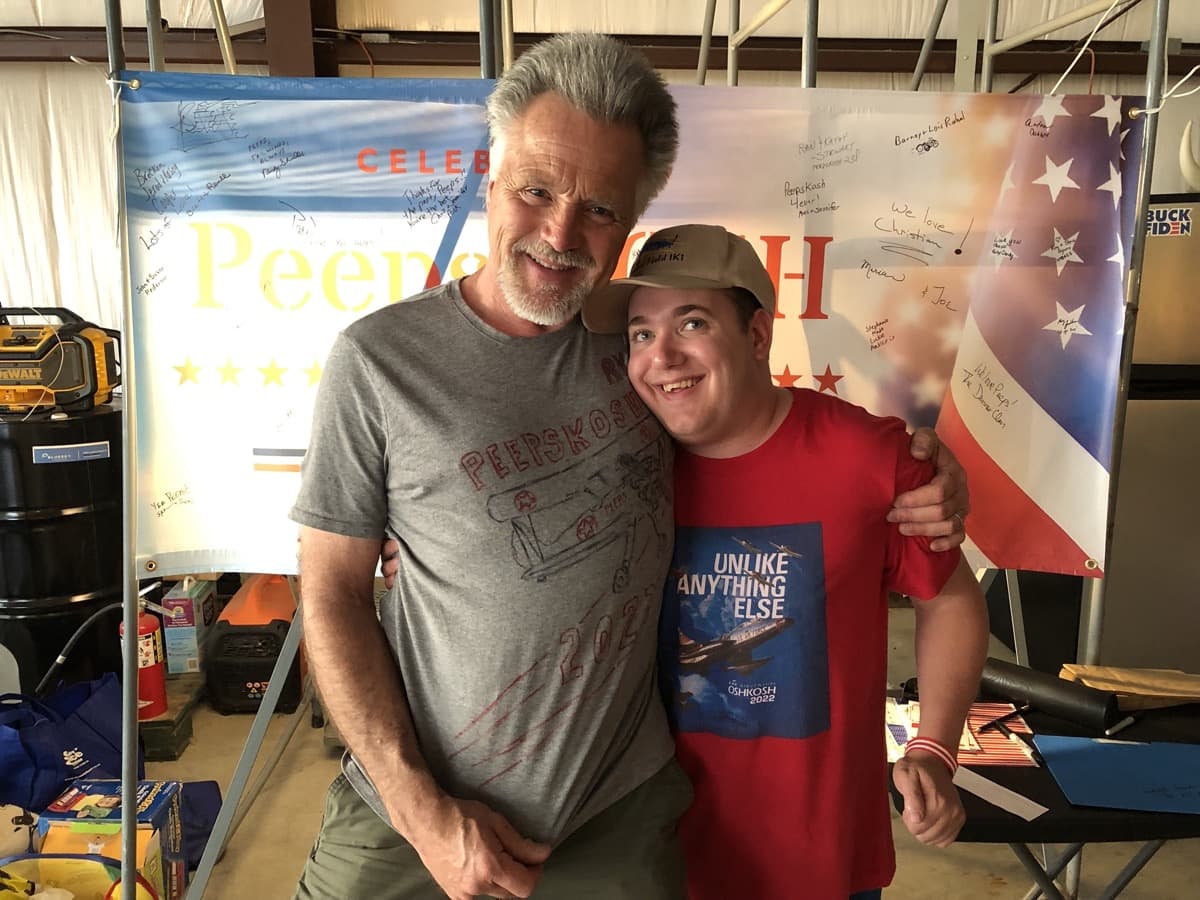 When Christian "Peeps" Roy had to miss EAA AirVenture Oshkosh a few years ago, he was devastated.
That's when his neighbors at Lloyd Stearman Field Airport (1K1) in Benton, Kansas, created a new tradition: PeepsKosh.
"We had wrist bands, water bottles for $5, BBQ chicken, and movies on a big screen," recalls Christian's father, Paul. "There were airplane rides for those who wanted them and rockets to shoot. Parachute toys for kids and hangar chalk to decorate the hangar floor."
Even better: "There were friends to surround him and make him feel like he did not miss a thing."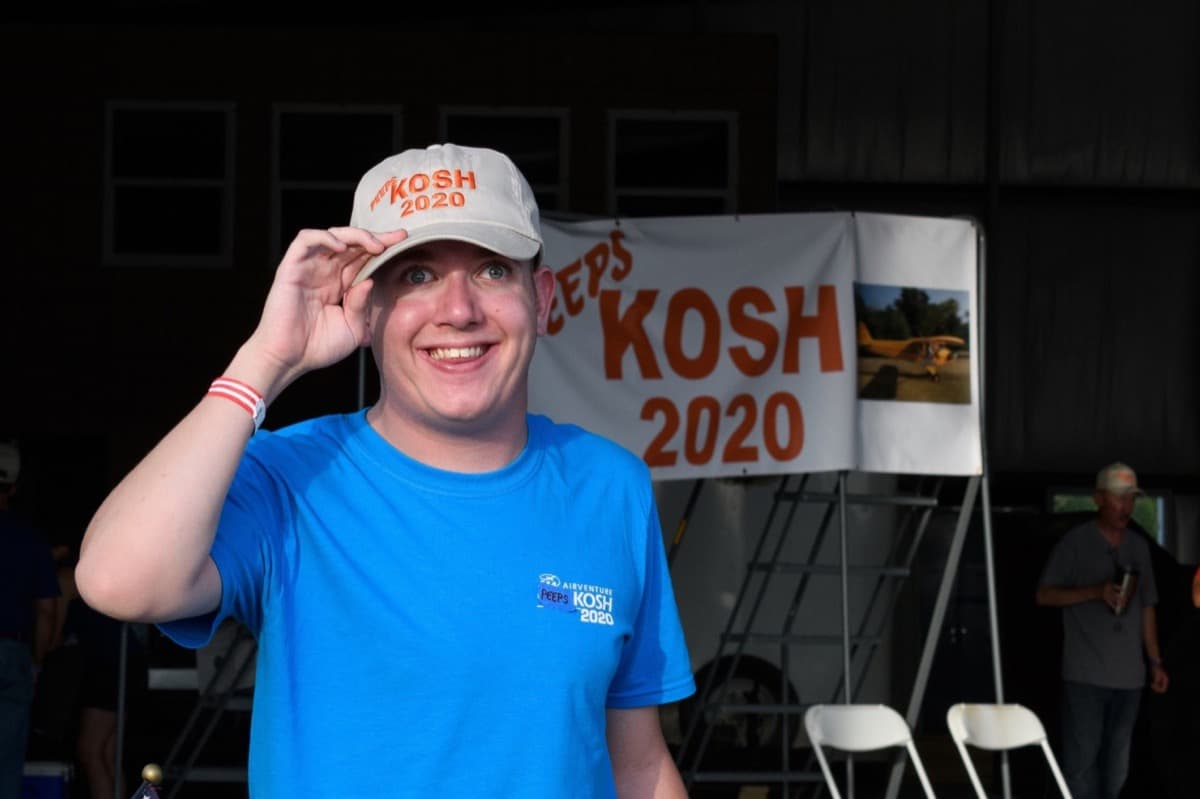 In 2023, the fourth annual PeepsKosh was held.
"Each year a banner is made and everyone signs it with a sweet little message to us," Paul continues. "We look forward to this event every year."
"What a fun and thoughtful way for neighbors to get together, catch up with what is new in their lives and future plans, and just sit around, eat good food, laugh at silly stories, and make new memories," he continues. "We may even watch a plane or two taxi by and takeoff, and offer up a brat to someone walking their dog."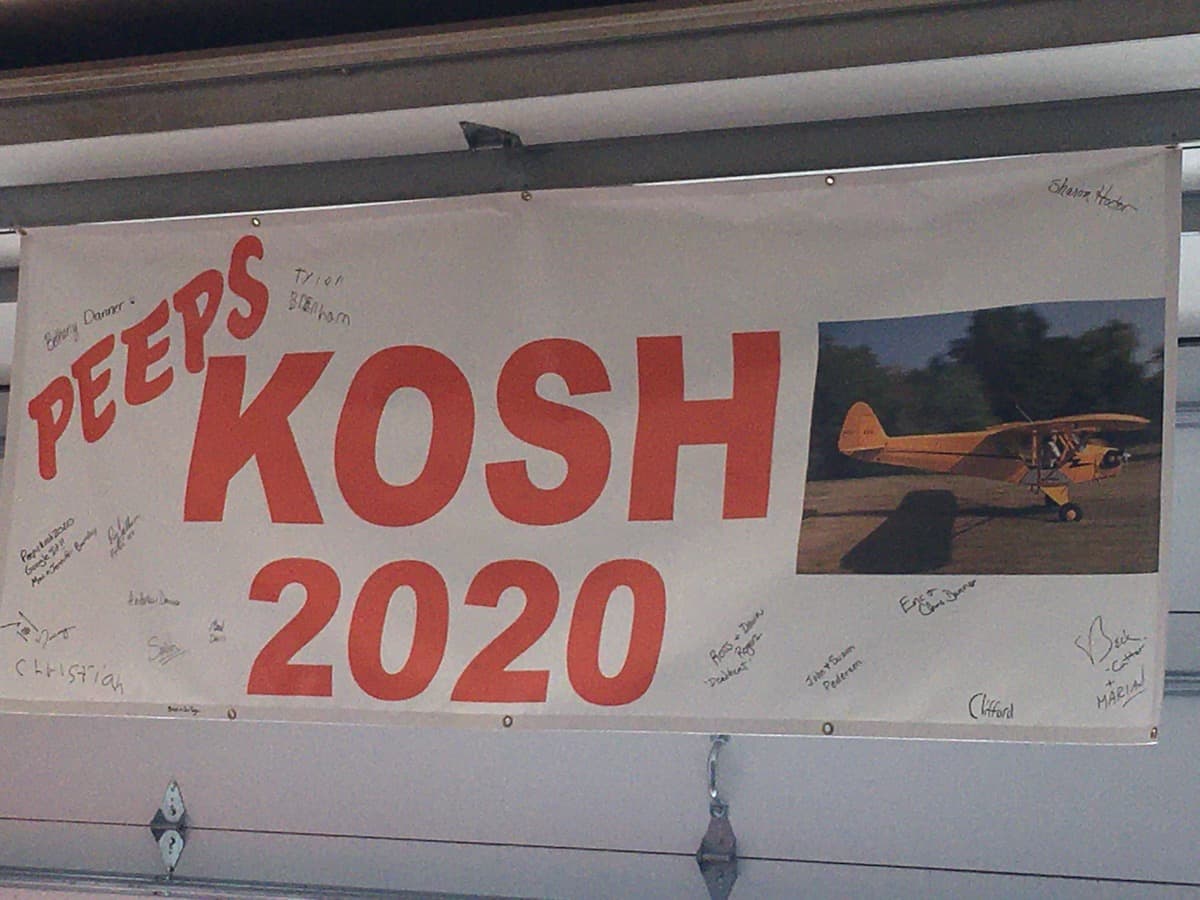 That sense of community means everything to the Roy family, who moved to Stearman Field about seven years ago, a dream come true for Christian who has loved airplanes his entire life.
Now 20, Christian was born a "micropreemie," weighing in at just 1 pound, 14 ounces.
"He decided that life was too short and filled with excitement, so he ejected three months early to get a start on what he would come to love — aviation," jokes his father. "Perhaps when he came home after a five-month stay in the NICU, it was the airplane wind chime I had hanging from the ceiling that he would just stare at with big wide eyes. Little did he know that a veteran had a hobby creating such planes from soda cans, and I purchased it years before he was even a thought at an air show."
Since then, Peeps loves everything aviation.
Why Peeps? Due to speech apraxia, he could not speak a peep until his father returned from Iraq where he was an Army pilot.
With speech apraxia, messages do not get through correctly due to brain damage. Those with it might not be able to move their lips or tongue the right way to say sounds. Sometimes, they can't speak at all.
While Peeps can talk now, he still struggles with stuttering.
But that doesn't stop him from talking about his favorite topic: Aviation.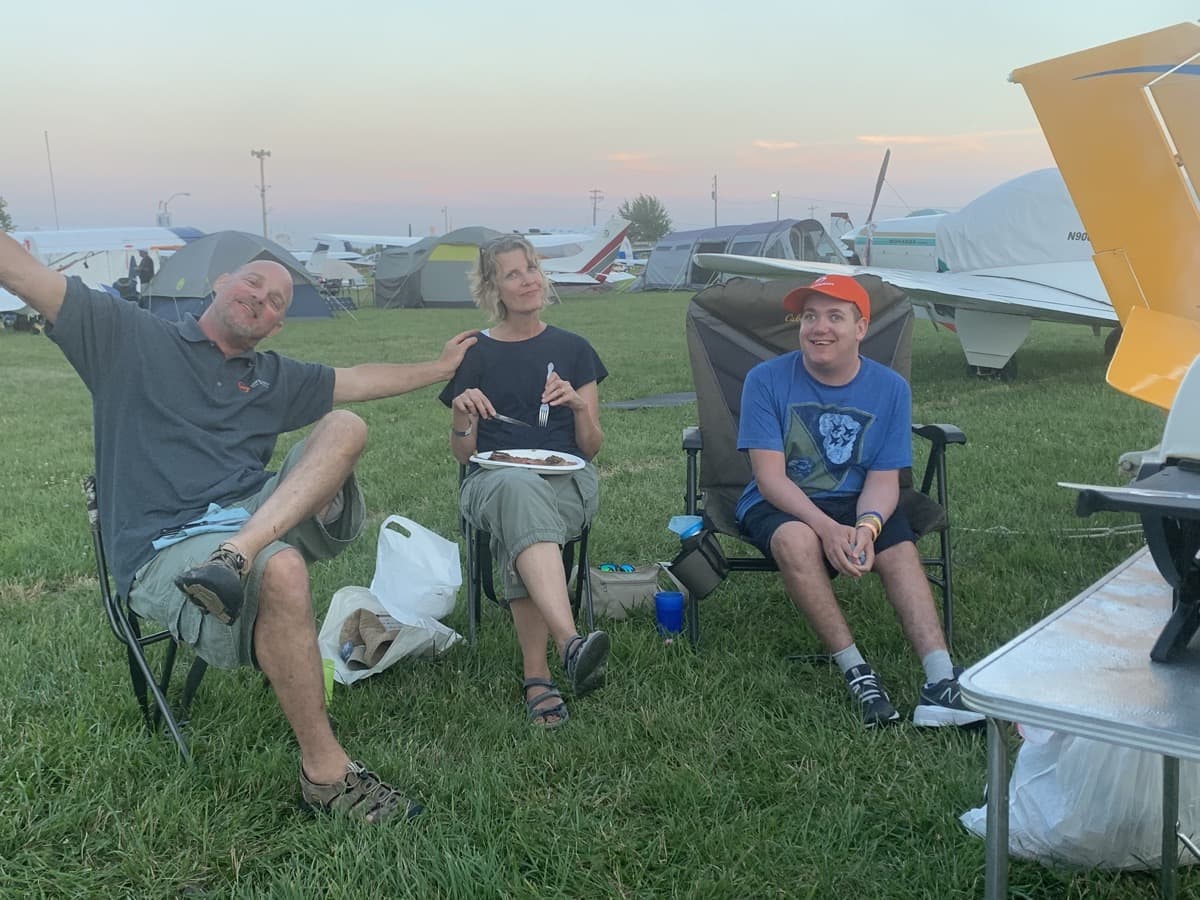 It was fueled by his father, who had one task when he was flying across the nation as a corporate pilot: Bring home aviation magazines and other aviation-related treasures from his trips.
"Those I flew with knew the first order of business when I landed after escorting the passengers on their way was to look all over for the hidden treasures that I could find to satisfy this boy of ours and his constant need to read up on aviation. General Aviation News has now become one of his favorites as it comes twice a month! That is half the time a young man has to wait patiently for the mailman to arrive and get to the mailbox."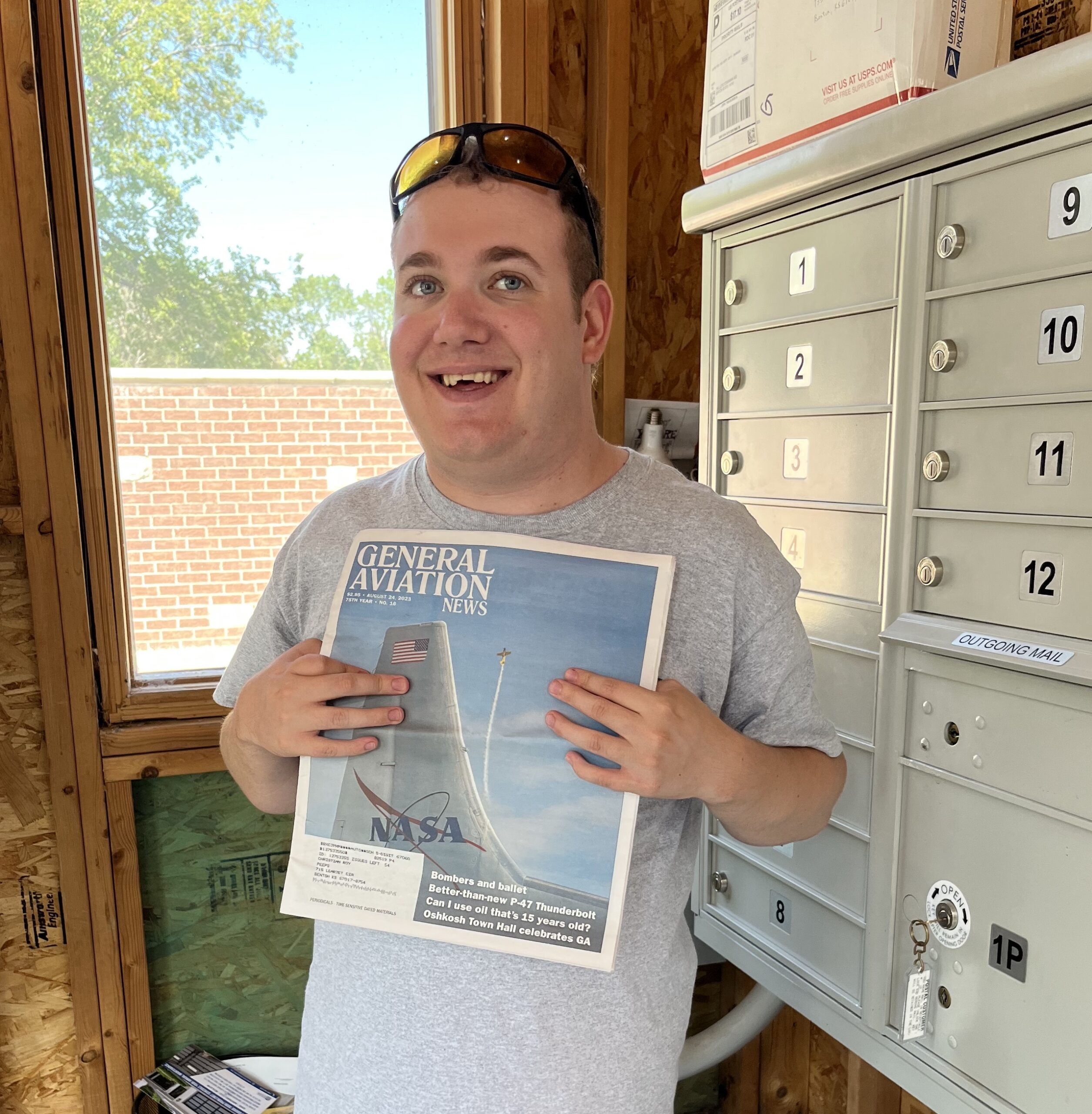 The family has owned a plane since Peeps was 2, said Paul, who spent a majority of his career as a trooper and a pilot for the Pennsylvania State Police.
"One of our favorites was a Kolb Mark 3 Extra that I adored," Paul recalls. "After school I would pick him up, secure him in the seat, get a hat or helmet on, and burn a whopping 3.5 gph just putzing around the sky at 500 feet and 60 mph watching everything below us. Maybe his few visits to Old Rhinebeck Aerodrome in New York or the Golden Age Air Museum in Grimes, Pennsylvania, where they would hand prop the old World War I and beyond airplanes gave him the love of the old biplanes, radial and rotary engines, and wooden props."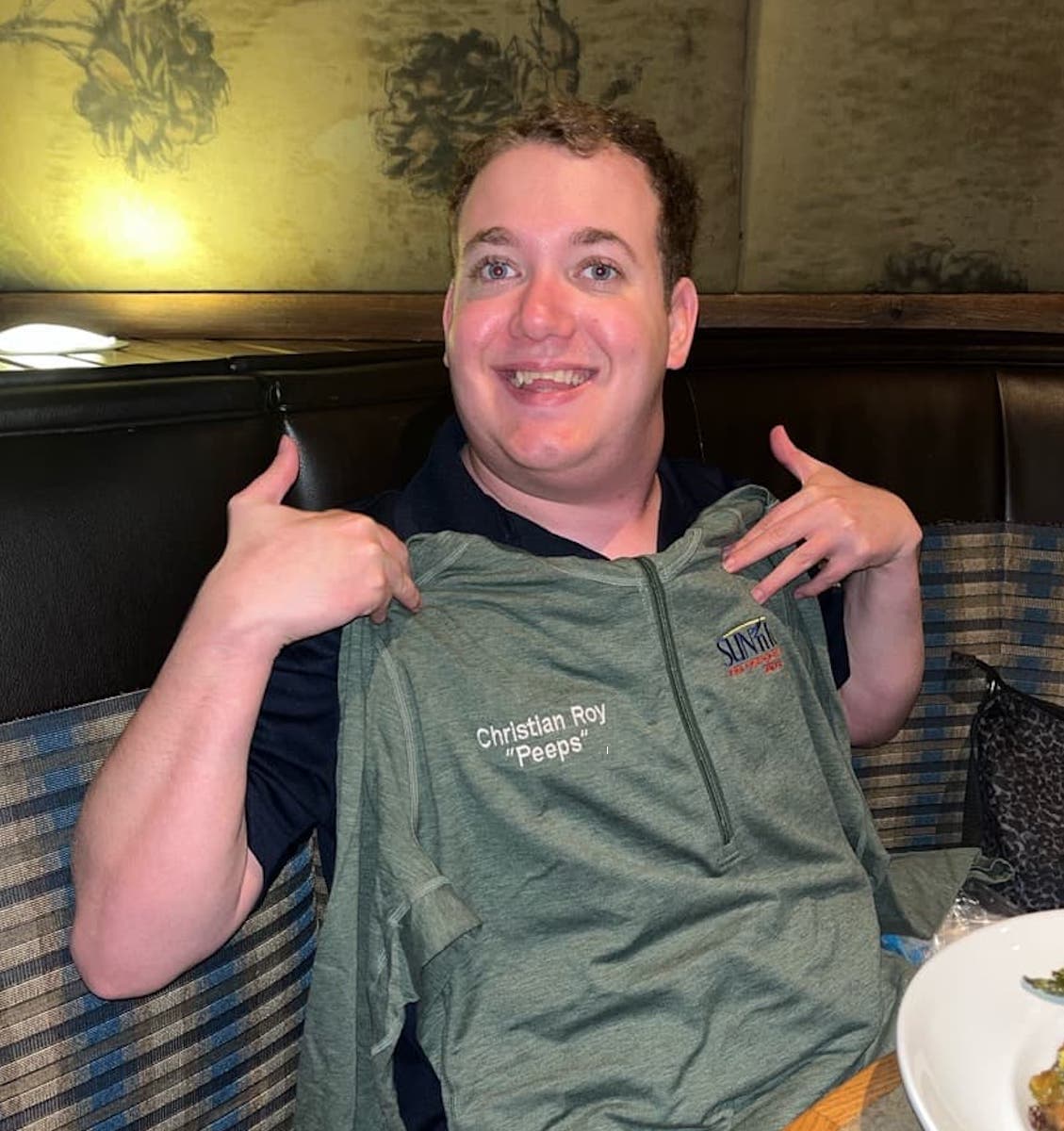 When Paul retired, the family decided to escape the fast pace of the East Coast and return to where mom Tammy grew up. About seven years ago they found a hangar home for sale on Stearman Field, which Paul says was "a great choice."
"Everything seems to make sense now to Christian, as everyone here is a pilot and owns an airplane and can understand all the aviation lingo he knows so well and adores."
Christian can even drive the family's golf cart around the community, "which makes him feel as if he is just like everyone else," his dad says.
Even better, Stearman Field has 11 Stearman biplanes based there.
"Of course the boy surrounded himself with them," his father says, recalling when the family first moved to the field.
Asked if he had ever been in one before, Christian quickly answered no. In short order, the entire family was in three different Stearmans watching the sun set during a formation flight.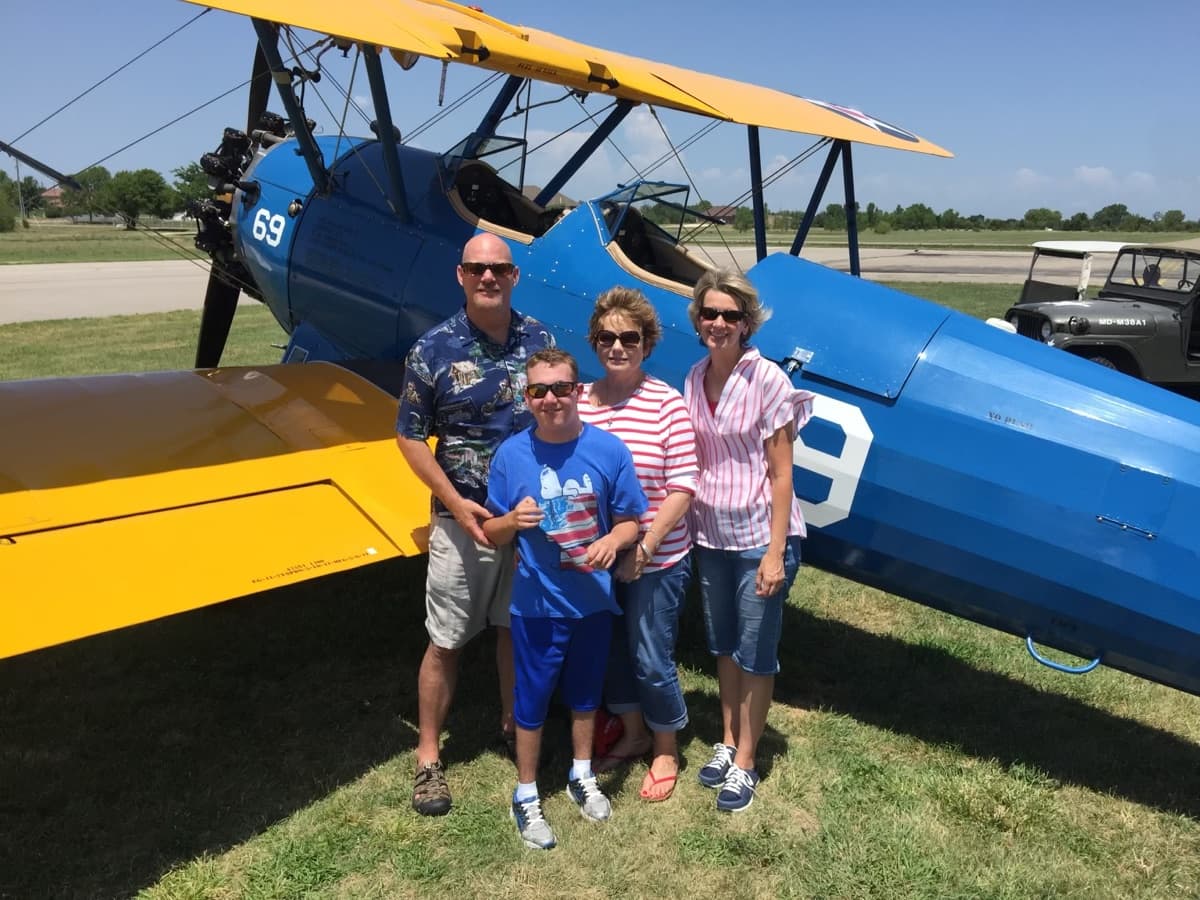 "They are such good friends," Paul says, "and it does not stop there."
Peeps also has been in a T6, a Cessna 162, and a Cessna 414. He also got a chance to catch a ride in an Aircam.
"We forgot to put a jacket on him and he was so cold when he landed, but he never complained," his dad reports.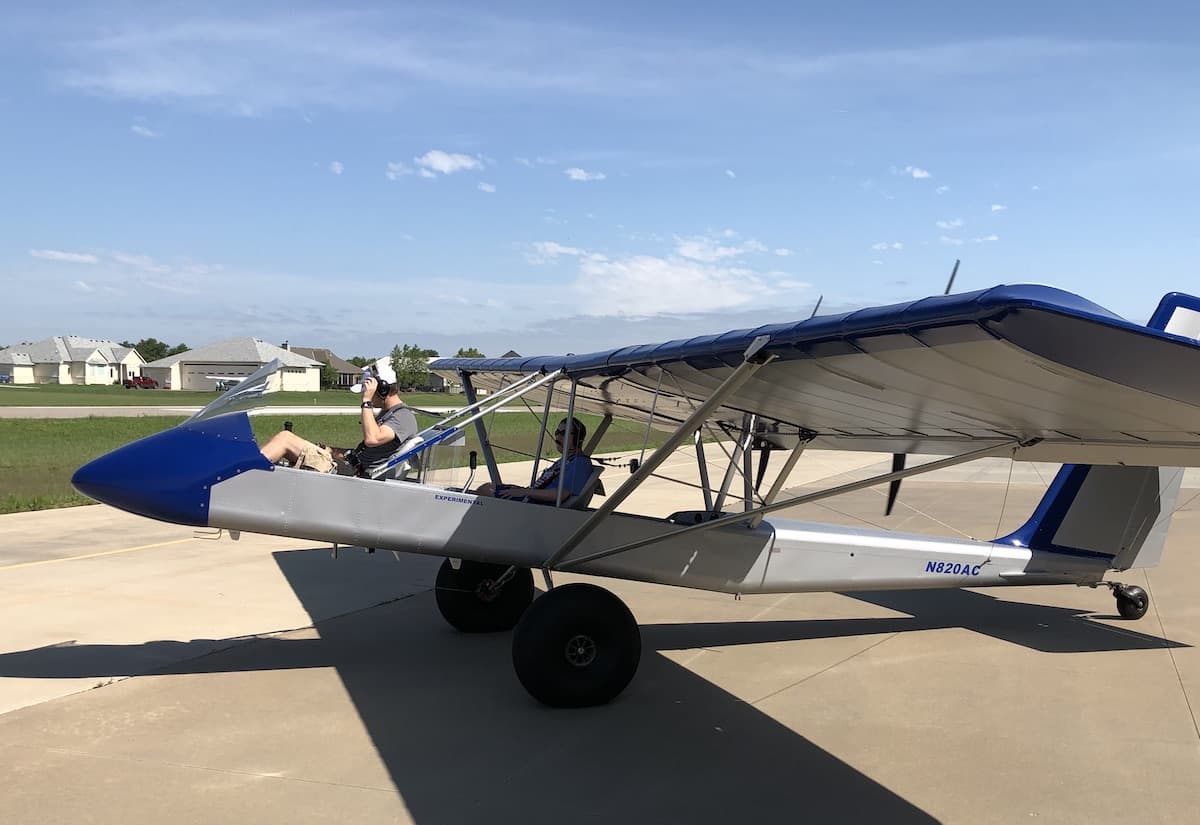 Other aircraft he's flown in: A helicopter during a pumpkin drop, a Cessna 310, a CH47 named the Biscuit Bomber, a restored Stinson, and more.
"Maule flights to local eateries are always a treat. I was fortunate to have a reposition flight in a Beechjet I was flying at the time and Christian and his friend were able to go along."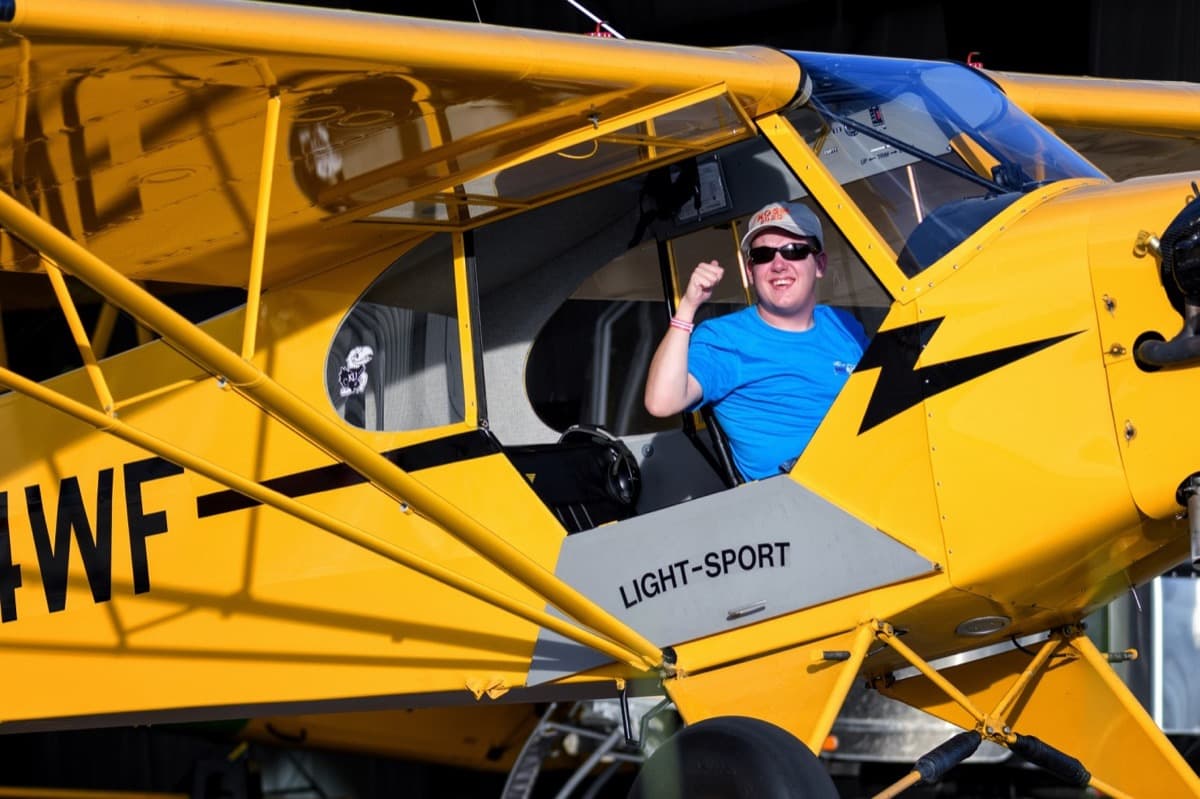 "A Husky taxied right up to our front yard and gave the boy a treat," he continues. "This young man has also flown in a Legend Cub with our new neighbor and dear friend, who some consider to be the mayor here."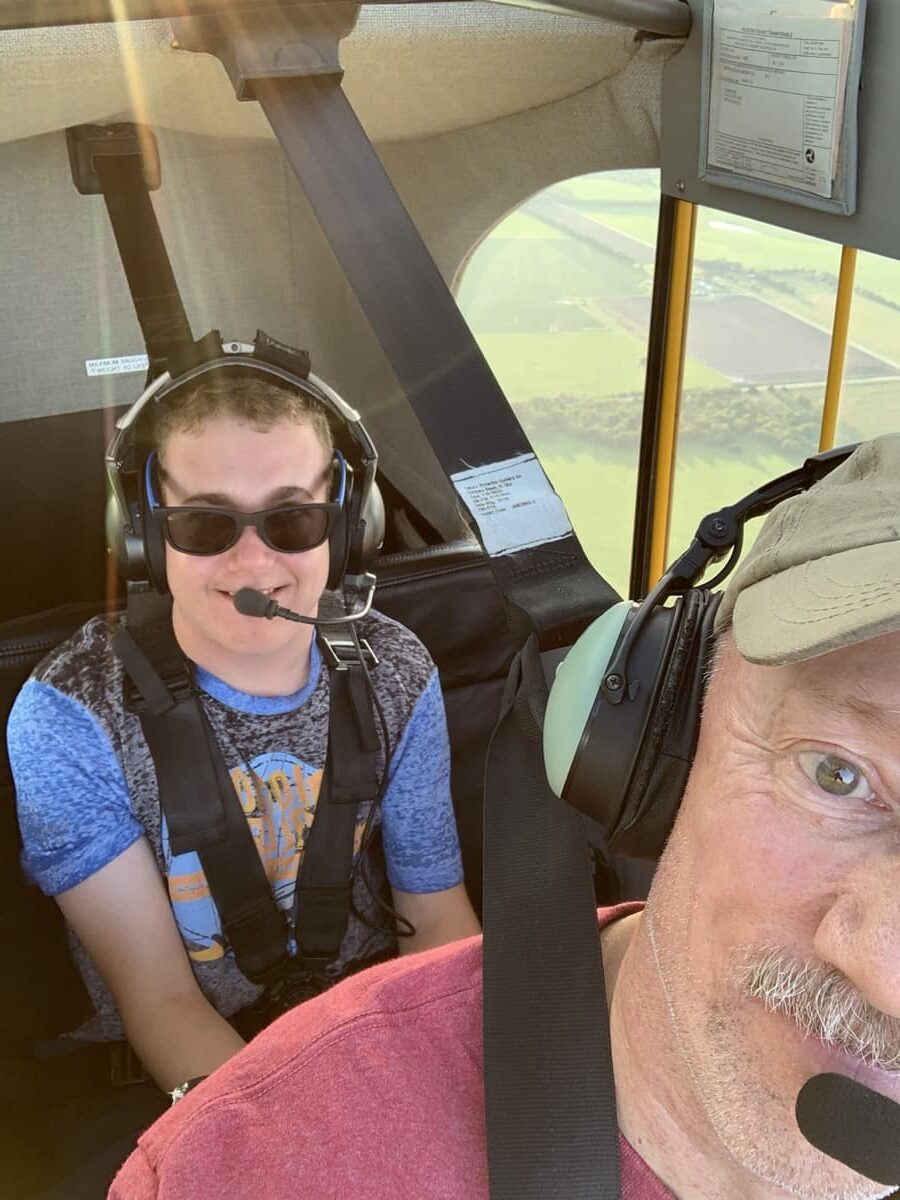 It was the mayor, Dr. C. Joseph Beck, who gathered the community to throw the first PeepsKosh in his hangar, something the Roy family so appreciates.
"We love it here," Paul says. "Not because we are fortunate enough to own a plane and a hangar home, but because not a day goes by that my son can't see an aircraft taxi or fly by!"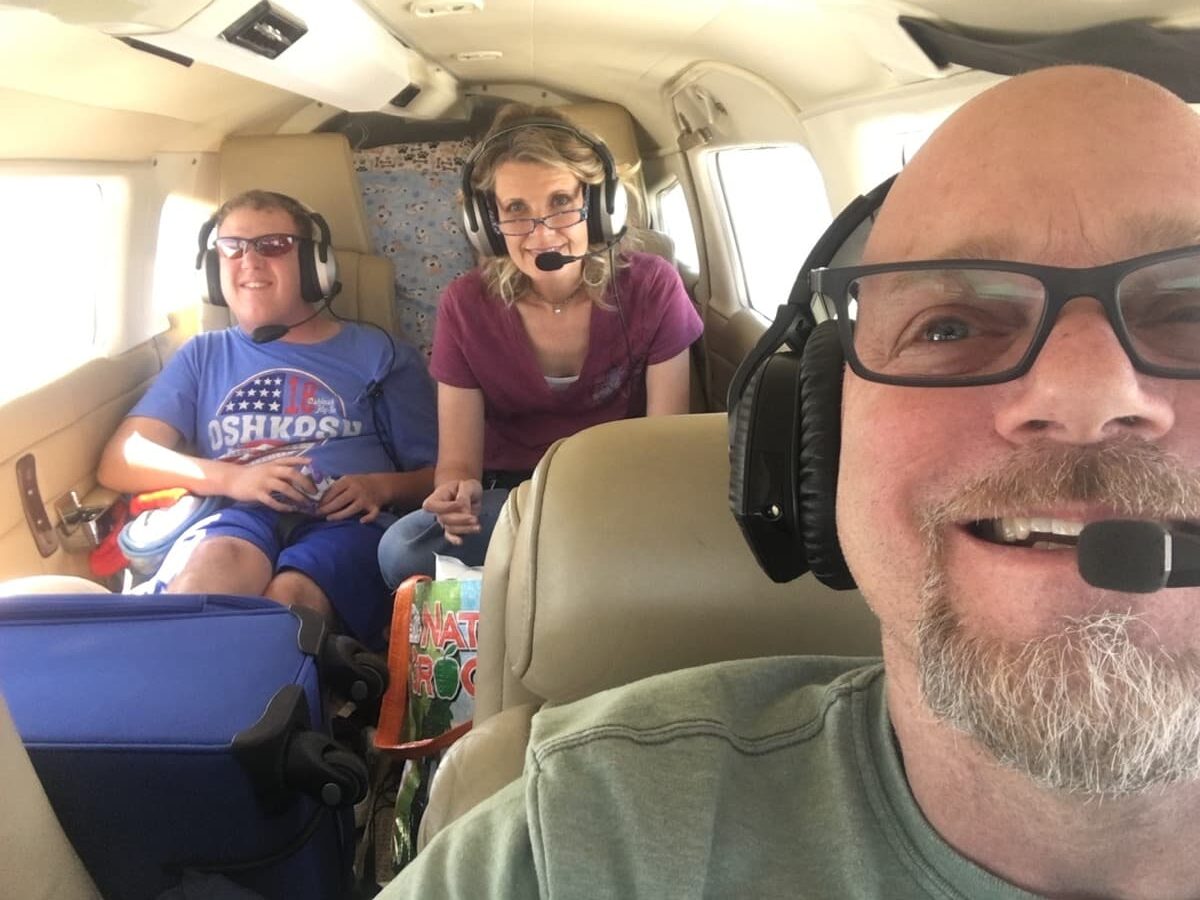 More importantly, he says, it is because the family is "surrounded by love."
"This boy does not have a mean bone in his body, and just adores everyone here. They stop and give him the time of day when he can't get his words out. He has so many people here who talk about planes and he understands them."
"There is a common bond in this community, and while aircraft surround us and we have a like interest, I have to say that this neighborhood is filled with good, honest, hard-working people who place others first and go out of their way to help one another. It is apparent that they care and are filled with compassion. And some are just plane nuts — get it? — and we like that too, because it makes us laugh when, at times, it has been hard to."