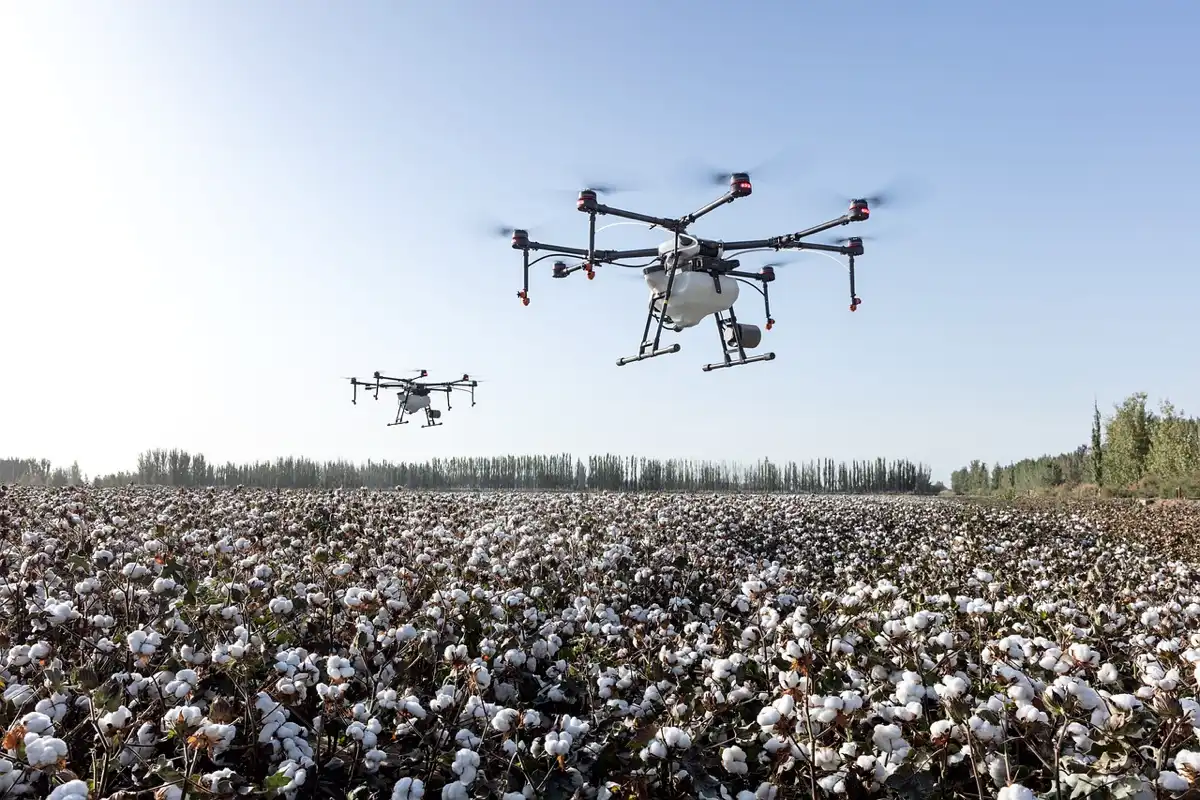 The FAA's long-term goal is to safely integrate drones into the National Airspace System (NAS) rather than set aside separate airspace exclusively for drones.
We've got to find a way to get along.
Taking a step in the integration direction, on Sept. 6, 2023, the FAA authorized UPS Flight Forward and uAvionix to operate drones beyond visual line of sight (BVLOS). The pair joins previously authorized Phoenix Air Unmanned.
UPS Flight Forward is all about package delivery, naturally. Phoenix Air Unmanned will take pictures and survey ground-based assets. uAvionix will test its detect-and-avoid (DAA) technology.
I get what UPS and Phoenix want to do, but it is uAvionix that interests me most.
DAA is what will eventually allow drones to safely integrate into the NAS. DAA is like Charles Taylor's engine that transformed a glider into an airplane.
uAvionix and Iris Automation are working to make DAA for both cooperative (ADS-B equipped) and non-cooperative (not ADS-B equipped) aircraft. But DAA isn't just for fellow aircraft.
It is — or should be — about everything. It will do a drone no good to avoid an aircraft only to be brought down by smacking into a building or tree or powerline or … anything.
Using sensors and cameras and code, drone technology pioneers should be required to detect and avoid … everything. That puts the onus on the drone industry to integrate into the well-established NAS.
And yet, the final report from the Unmanned Aircraft Systems BVLOS Operations Aviation Rulemaking Committee (ARC) suggests altering long-standing right-of-way rules.
"The ARC proposes to amend 91.113 to require crewed aircraft that are not equipped with ADS-B or Traffic Awareness Beacon Systems (TABS) operating below 500 feet and away from structures to yield right of way to uncrewed aircraft (UA) conducting Low Altitude BVLOS Operations away from airports/heliports. The UA would be required to detect and avoid only those crewed aircraft that are broadcasting ADS-B Out or TABS. Unequipped crewed aircraft would be required to yield the right of way to UA traffic."
So, as the FAA reviews the recommendations of the UAS BVLOS Operations ARC, on May 24, 2023, they asked the public via the Federal Register for feedback.
I didn't read all 418 comments, but a few themes did pop up, as you might imagine.
Members of the ballooning and paragliding communities are not in favor.
"I am a hot air balloon pilot, and the idea of flying in the same airspace as a non-piloted commercial drone flying at high speeds without the ability to see and avoid is a very alarming concept," says Kelly Price. "The integration of UAVs into the NAS is inevitable. The ARC recommendation that non-ADS-B equipped manned aircraft (hot air balloons) below 400 feet would have to yield right of way to the UAS/UAV is illogical. There is no way that a hot air balloon can outmaneuver a drone. Additionally, hot air balloons, having no electrical system, and with no currently available means to install ADS-B equipment, cannot provide such means to be seen by any UAV, and as such should not be required to bear that responsibility."
"As a paragliding pilot, an unpowered ultralight aircraft, and member of the US Hang Gliding and Paragliding Association, I am writing in opposition to the proposed rule regarding low level UAS operations beyond line of sight," wrote Jennifer Lauritzen. "Ultralight gliders such as hang gliders and paragliders frequently operate below 400 feet AGL, are slow moving, and restricted in their ability to maneuver due to terrain, weather, and operational limitations. Giving uncrewed UAS right of way over crewed ultralights at low elevations is not in the best interest of safety and may severely restrict the ability of ultralight glider pilots to operate safely from many long established urban flying sites throughout the US. I urge the administrator to consider ALL users of the National Airspace System while developing rules regarding UAS operations."
Conversely, I found many in favor of BVLOS operations.
"BVLOS operations should be opened up quickly for first responders," writes Tony Bomber. "Whether it's searching a wooded area for a missing person, checking for hotspots in a warehouse fire, or tracking a suspect on urban streets, these are all time-sensitive operations. First responders should be given more deference to conduct operations in a responsible manner and should be exempt from certain regulations (like BVLOS) that could hamper their efforts."
Ford Raynor is a "Part 107 Commercial UAS Systems Specialist operating south of Charlotte for a grading company. I have both experience in working alone and with visual observers. I would love to see the BVLOS rule change implemented due to one key reason. Working on large job sites is almost nearly impossible alone because of our very undulating environment here in the Carolinas. Changing this rule would free up workflow so we could send out multiple pilots a day, helping us achieve our goals and also taking on more workflow."
"BVLOS rules need to be in place as soon as possible," states Spencer West. "Regulations have fallen substantially beyond the technology and is slowing innovation. Other countries are leaving the US in the dust. I completely support BVLOS operations in the US. My job depends on it."
But those other countries also don't have the aviation ecosystem of the United States, Spencer.
So, the requirement to integrate drones into the NAS should be simple to understand. I can sum it up in three words: Don't Hit Anything.
They're coming. Be ready.