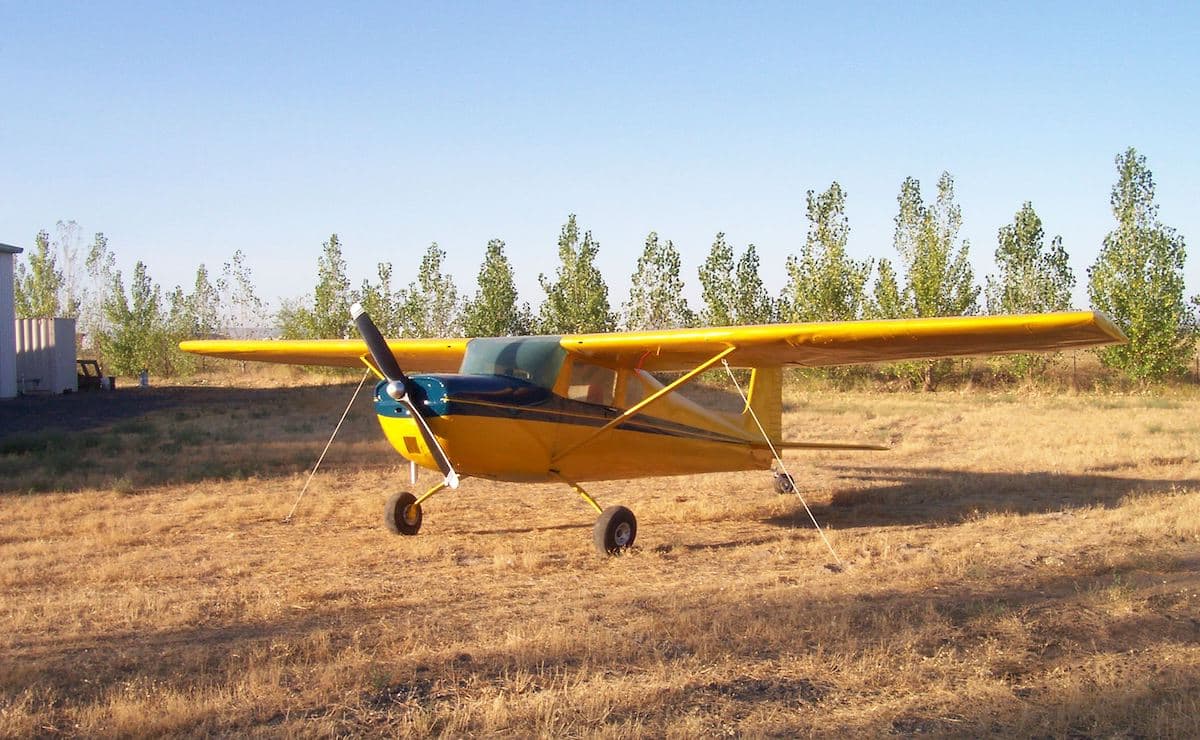 "I've always dreamed of having a Piper Cub," says Greg Hansen of Moses Lake, Washington.
But since he's not a pilot, it seemed like an expensive purchase to justify.
Many readers may remember Greg, who has always been fascinated by aviation, as the creator of the Cessna on a stick — a 1956 Cessna 182 that he made into a wind vane.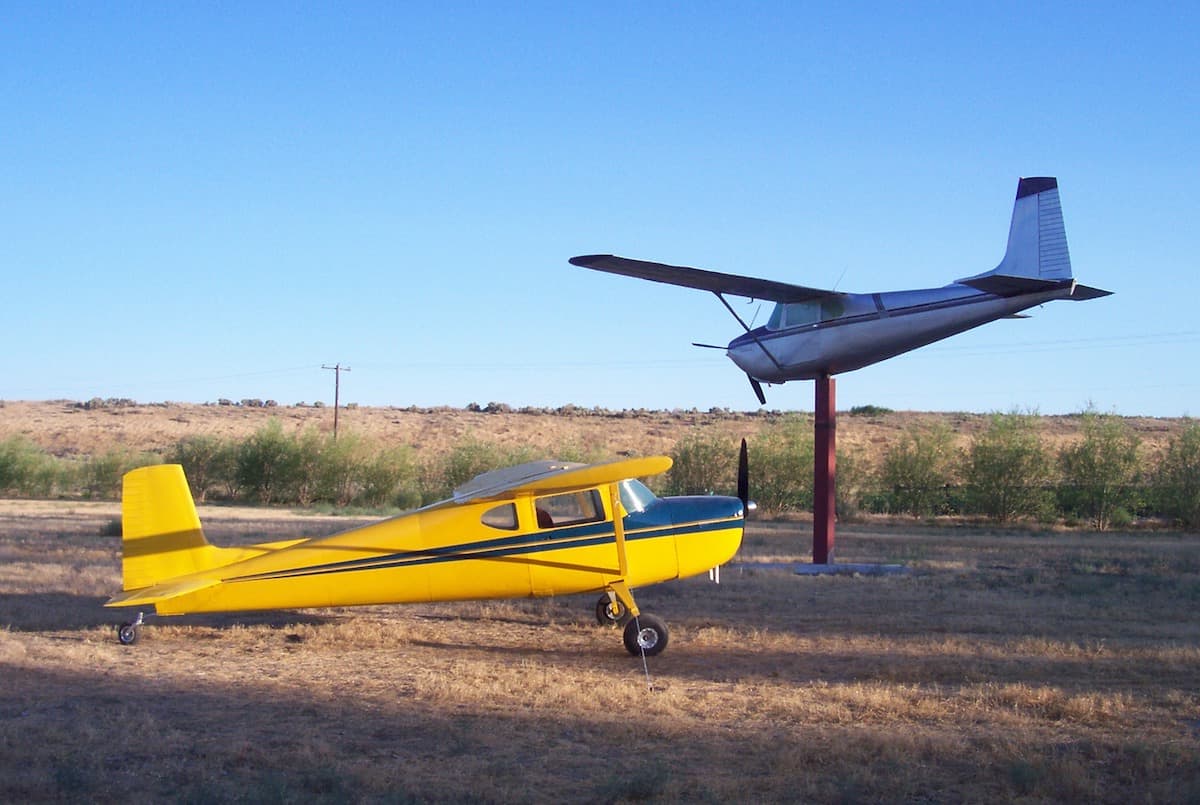 Knowing his penchant for turning old airplanes into something new, a friend gave Greg an old Cessna 150 fuselage — "no cowling, no wings, no empennage, totally stripped inside."
"Thinking 'how I can make it into a Cub?' I moved the main gear forward and built a tailwheel for it," he reports. "I then looked around and found wings without flaps, but J-3's didn't have flaps anyway. I found a cowling and a prop, but I had to build the vertical stabilizer and rudder from scratch. Put a seat inside and a pair of yokes and soon the rudder pedals were in place."
While Greg has no formal training working on aircraft, he explains that "when you grow up on a farm and have to fix things and tinker around with old cars, you learn to improvise."
After working on the new airplane project for nine months, it was finally finished.
"I picked out a nice color of yellow, painted it, and put a blue streak down the side," he reports.
"Being 80 years old, getting a private pilot certificate is out of the question. But in spite of that I'm going for my taildragger endorsement," he says with a laugh. "It's been very easy — three point and wheel landings, no ground loops, no bent props, but then again the plane hasn't left the ground. This is the most stable plane I've ever ridden in with the two tie-down cables attached."
All kidding aside, Greg says it's the perfect airplane for someone who loves aviation but doesn't fly.
"I don't have to worry about annual inspections, check rides, insurance, or the cost of fuel," he says. "What more could you want? It's a Cessna Cub."