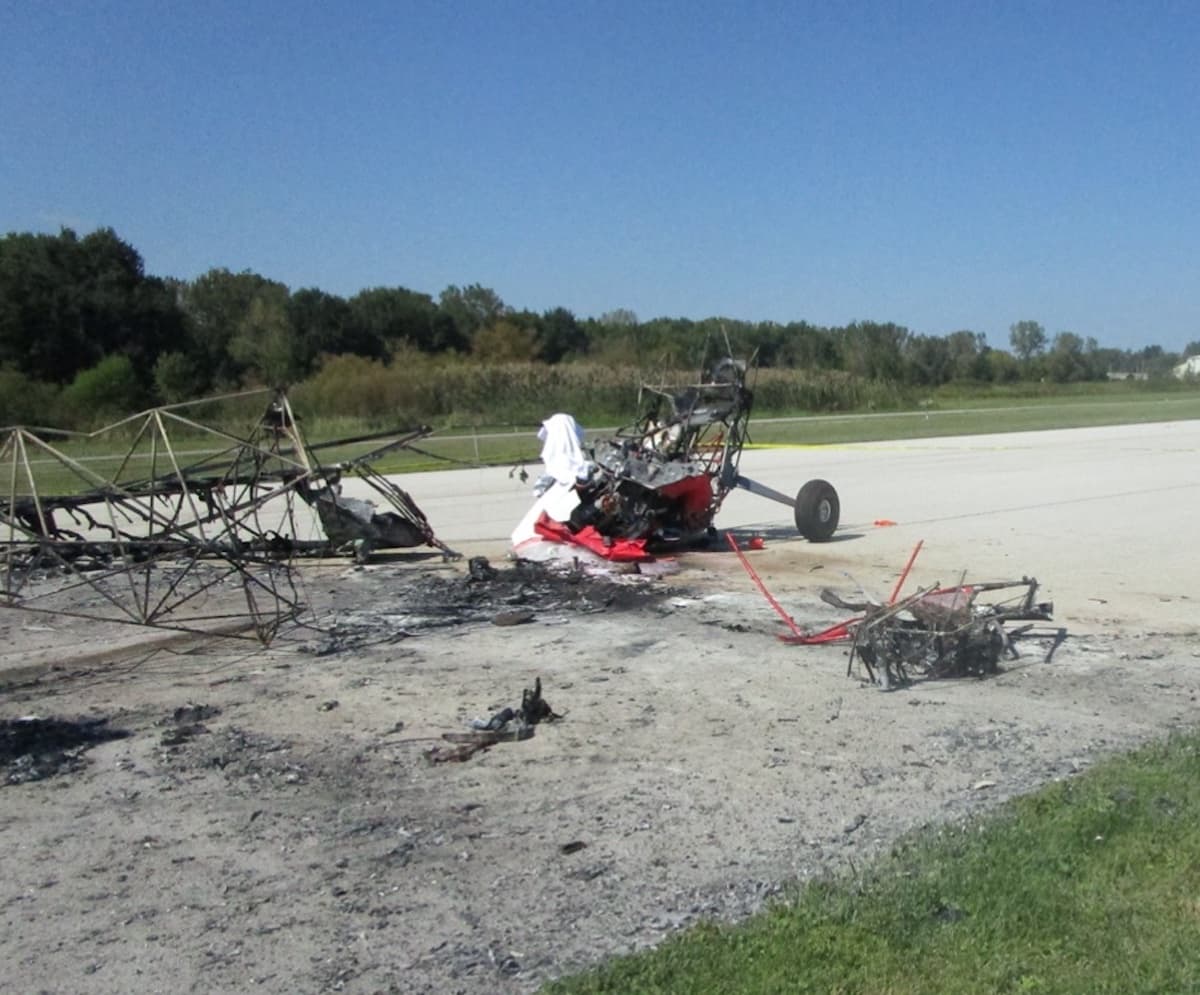 The pilot of the Rans S-20 was holding short of the runway for takeoff at the airport in Wadsworth, Ohio, when he asked the pilot of an inbound helicopter to side-step to the taxiway so that the airplane could depart.
The helicopter pilot reported that a side-step would have resulted in the helicopter flying directly over the airplane and that he side-stepped the helicopter toward the taxiway after clearing the airplane.
An airport surveillance camera captured the airplane start the takeoff roll after the helicopter passed. Shortly after takeoff, the airplane entered a steep roll and hit the runway. A post-impact fire ensued.
Toxicology testing of the pilot was positive for ethanol in the blood, vitreous fluid, urine, gastric contents, and liver tissue. The ethanol concentration (0.108 gm/dL) was associated with impairment, and alcohol consumption was fairly recent to the accident based on the concentration levels in the pilot's body.
The pilot completed building the airplane about five months before the accident. The engine had a history of high oil and cylinder head temperatures, which may have been a factor in the pilot's decision to depart so soon after the helicopter to reduce idling time on the ground.
Based on the available information, it is likely that the airplane encountered wake turbulence from the landing helicopter during takeoff, which resulted in the pilot's loss of control. It is likely that the pilot's impairment from ethanol contributed to the accident.
Probable Cause: The pilot's decision to depart shortly after a landing helicopter, which resulted in an encounter with the helicopter's wake turbulence and a loss of airplane control. Contributing to the accident was the pilot's impairment by his recent use of ethanol.
To download the final report. Click here. This will trigger a PDF download to your device.
This September 2021 accident report is provided by the National Transportation Safety Board. Published as an educational tool, it is intended to help pilots learn from the misfortunes of others.