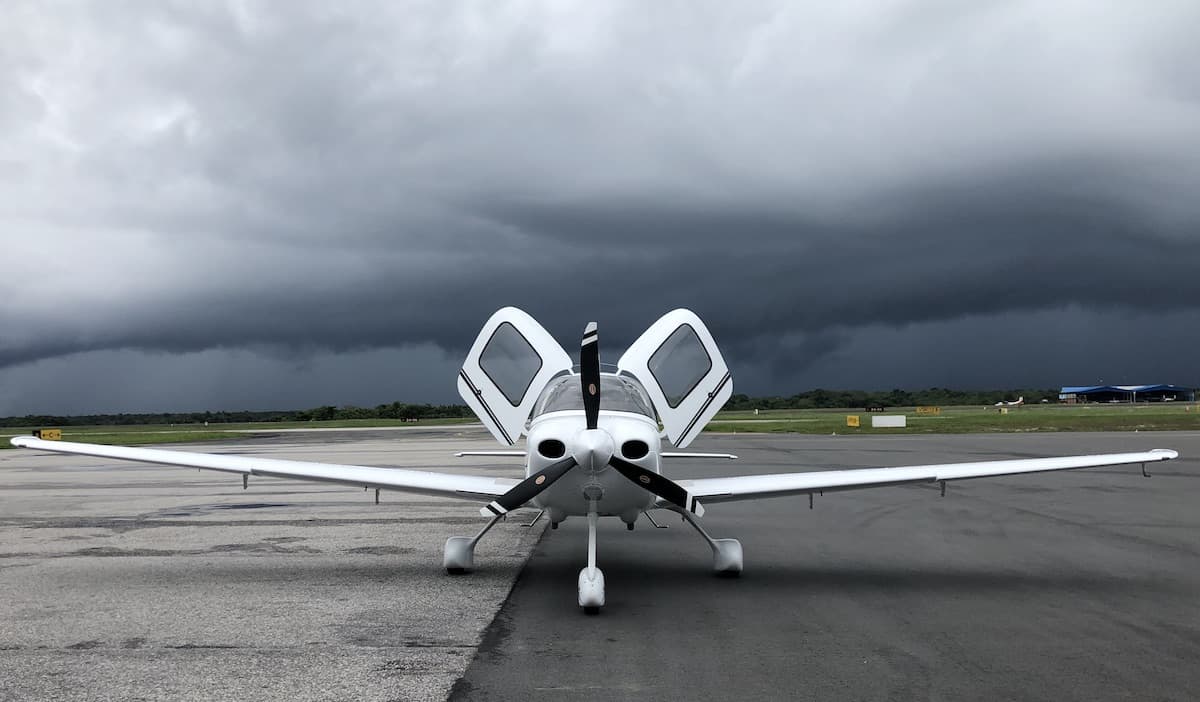 Alexis Altmann submitted this photo and note: "I was supposed to land at Eugene F. Correia International Airport (SYEC) in Ogle, Guyana, in what would have been the last stop on the South American continent before hopping from island to island to my final destination in Fort Lauderdale, Florida. But a very fast front forced us to alternate to Cheddi Jagan International Airport (SYCJ). Once we cleared customs and immigration, I saw my beautiful SR22, open doors, with the storm behind and knew it was a perfect shot."
Would you like to have your photo featured as Picture of the Day? You can submit it via this form.
All photos sent in for Picture of the Day are also considered for our new Page 4 photo feature in the print issue of General Aviation News, as well as A Year in Pictures in the December issues.
Click here to see the photo of the day archives.