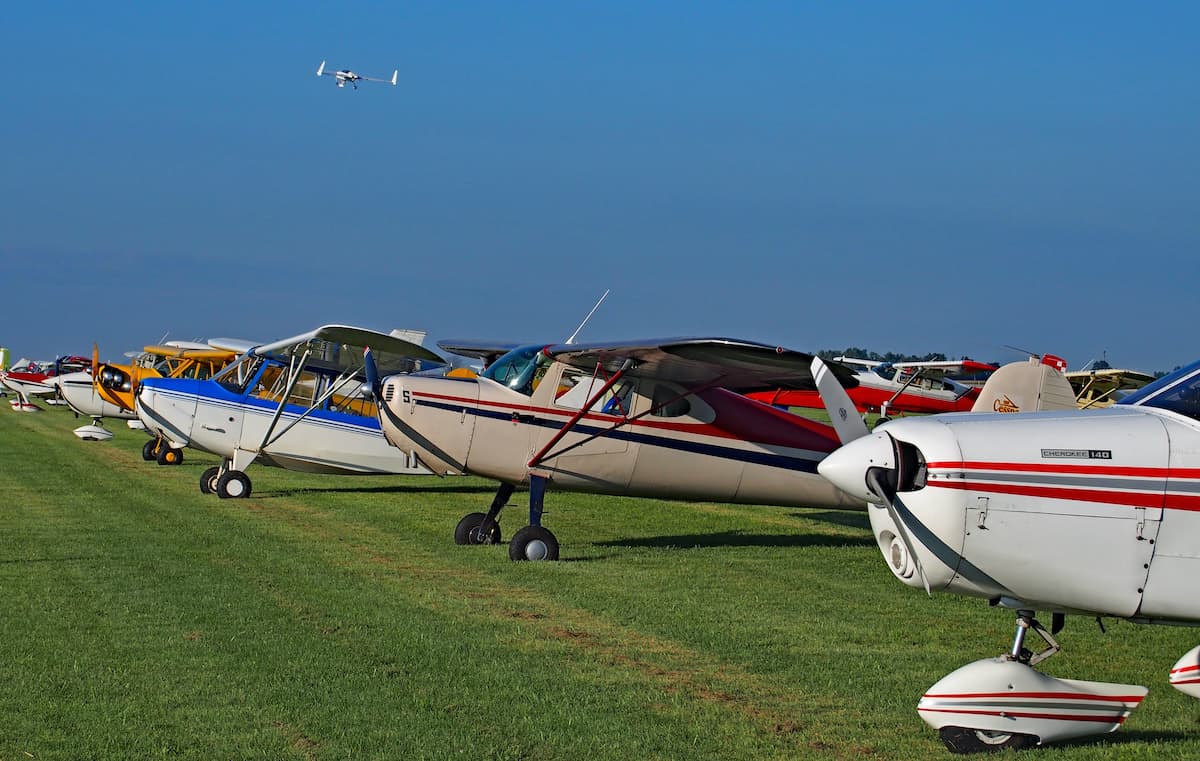 As sunlight spilled over the horizon and the warming sun dissipated the evening's dew, voices and laughter mixed with a cacophony of rumbling engines. The Marion Municipal Airport-McKinney Field (KMZZ) in Marion, Indiana, was a virtual hive of activity on Sept. 2, 2023.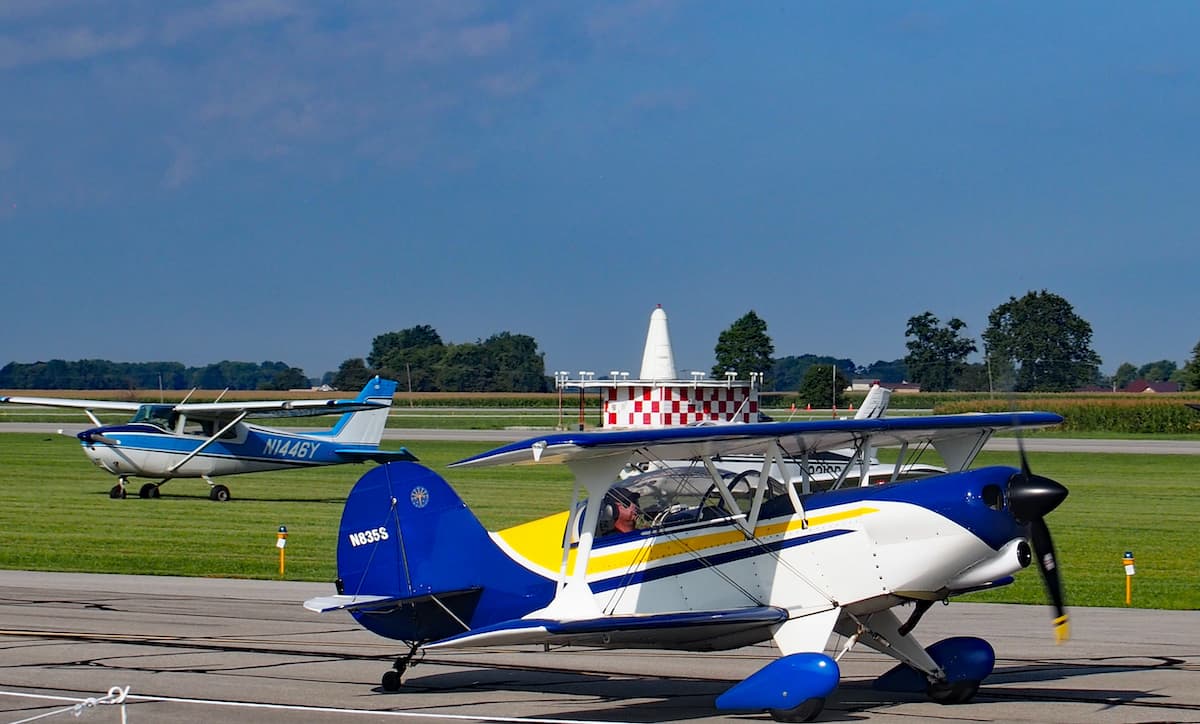 An army of 200 cheerful volunteers were ladling pancake batter onto the grills, and though the breakfast line kept growing, everyone was served swiftly and efficiently. Even better, volunteers walked between the tables of seated crowds in the large hangar, happy to replenish food as it was eaten.
Simply stated, this was a fly-in breakfast like no other — and certainly not just because of the food. After breakfast, there was so much to see it was overwhelming, in a particularly pleasing way. Strolling across the tarmac, the grassy field, and along the rows of hangars, visitors beheld and interacted with a kaleidoscopic display of vehicles.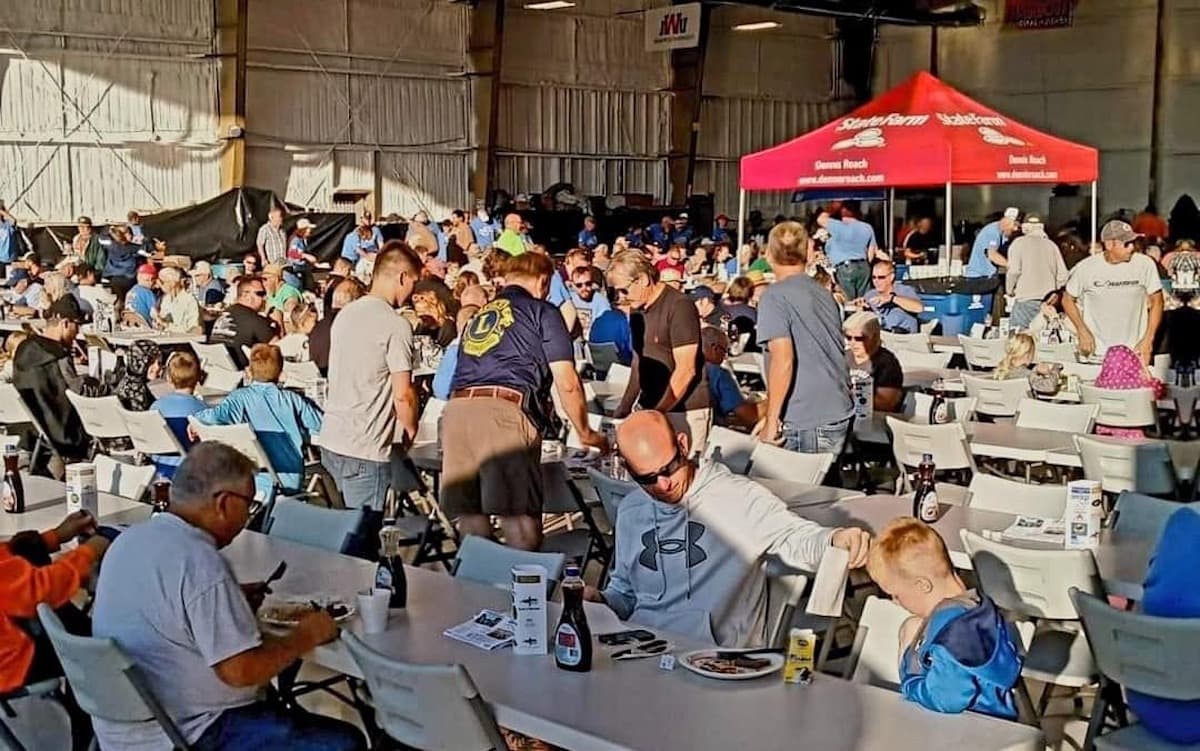 This was a record-setting year for the 32nd annual Fly/In Cruise/In. Held on Saturday of Labor Day weekend every year, the weather was perfect this year. The sky was brilliant blue, and the traffic pattern was humming with all sorts of aircraft, while the well-orchestrated mass arrival of vintage and antique cars, trucks, motorcycles, tractors, and more poured through the gates and onto the airport grounds.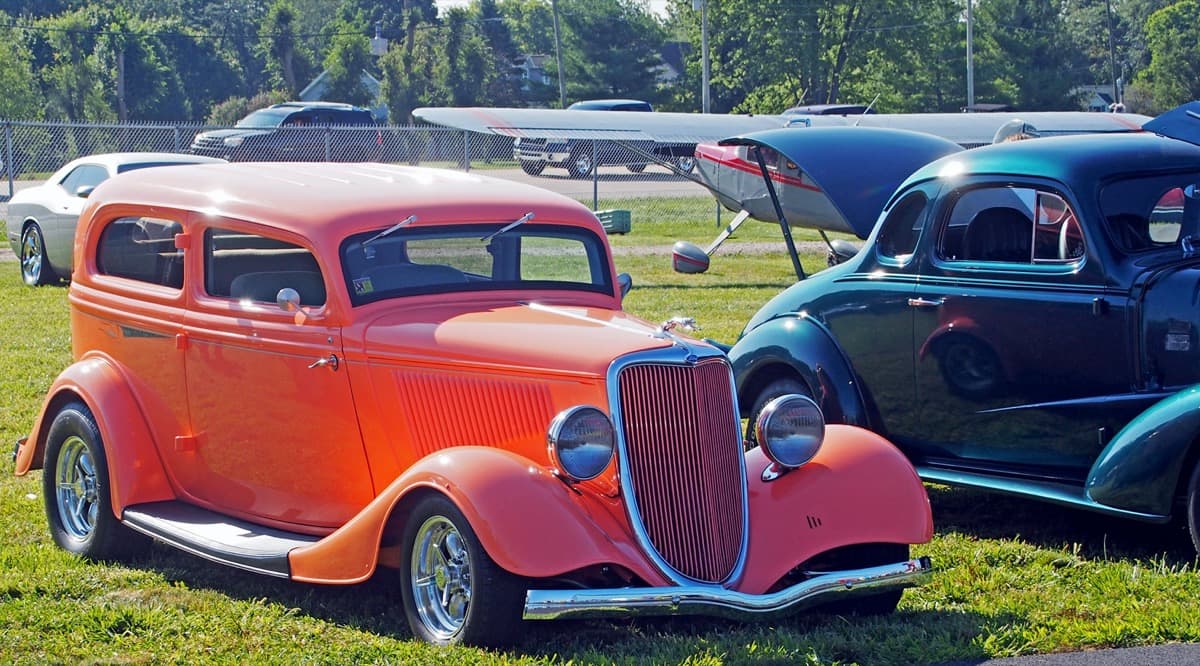 There's something for everyone at this event, and it's a marvelous opportunity to mingle with people whose passion for these vehicles is tangible. There's no entrance or registration fee, and attendees are free to meander through an eclectic array of airplanes, autos, tractors, Pulse Autocycles, motorcycles, Slingshots, and even restored vintage military equipment.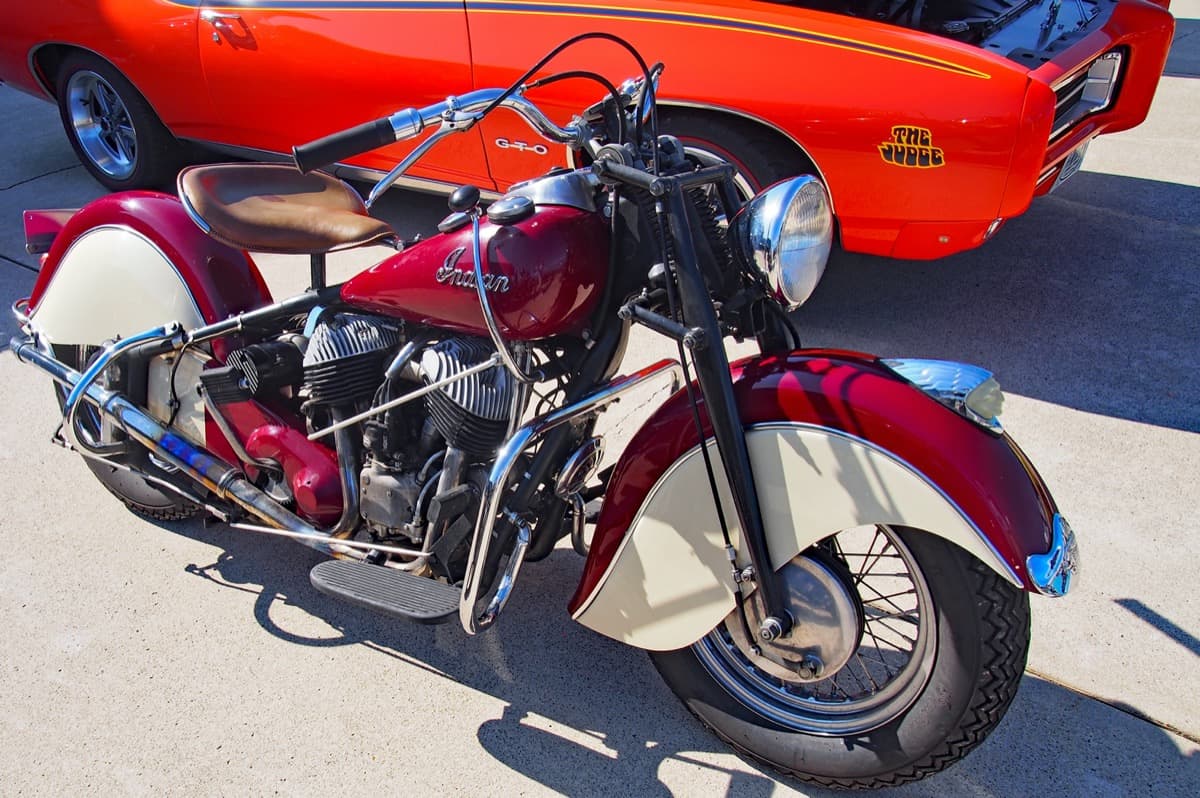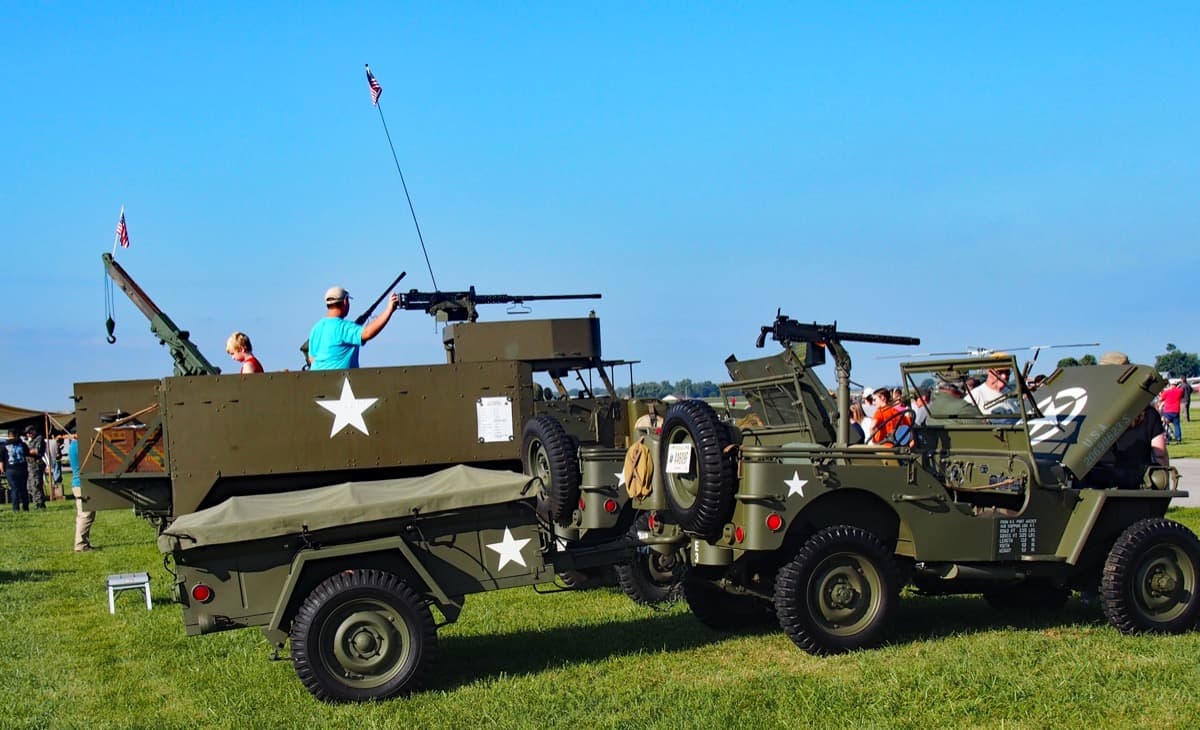 It all makes for an up close and personally rewarding experience — plus, every year there's a different featured aircraft.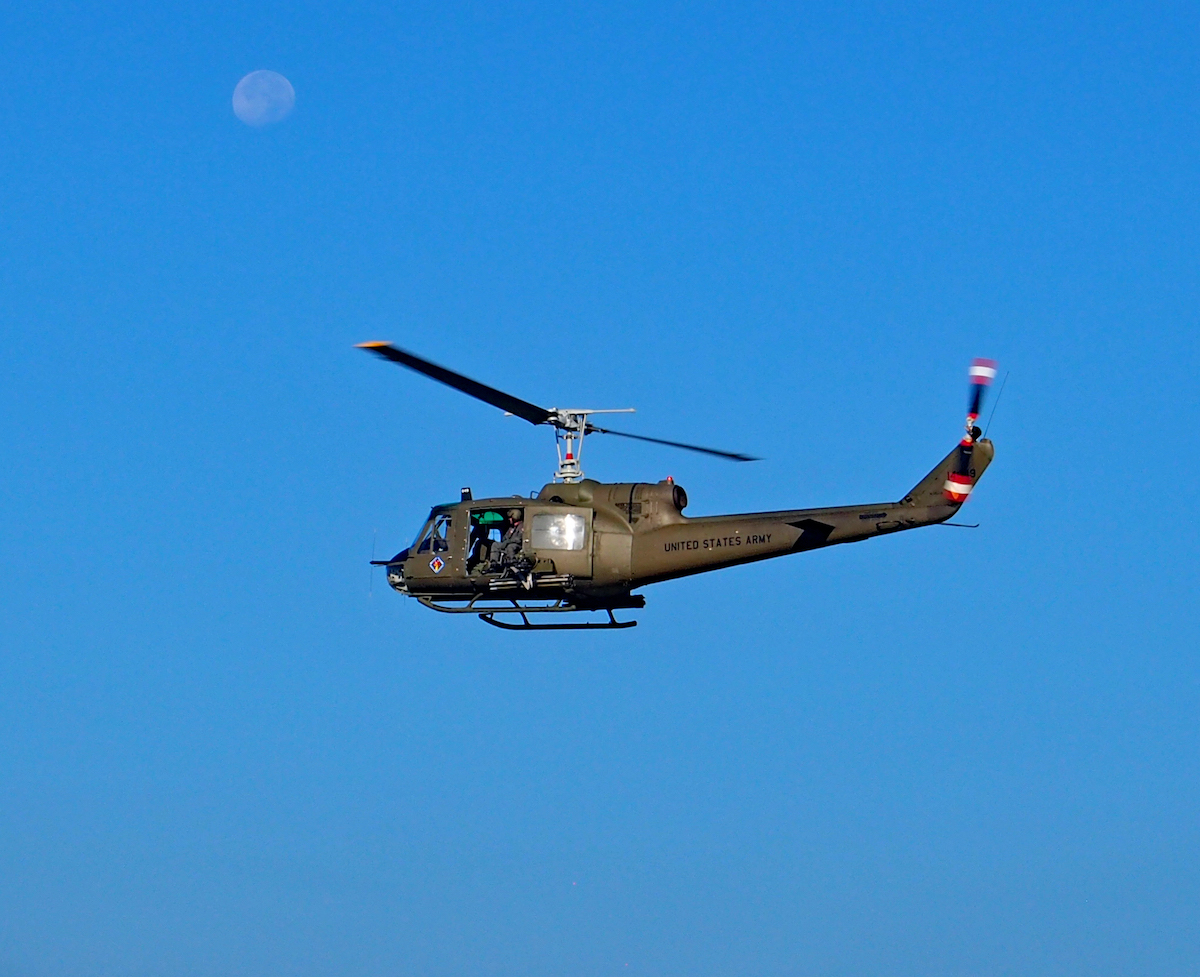 This year there were two Vietnam-era Huey helicopters from the National American Huey History Museum. Those who joined the American Huey 369 organization for a year were eligible for a Huey flight experience at the Fly/In Cruise/In.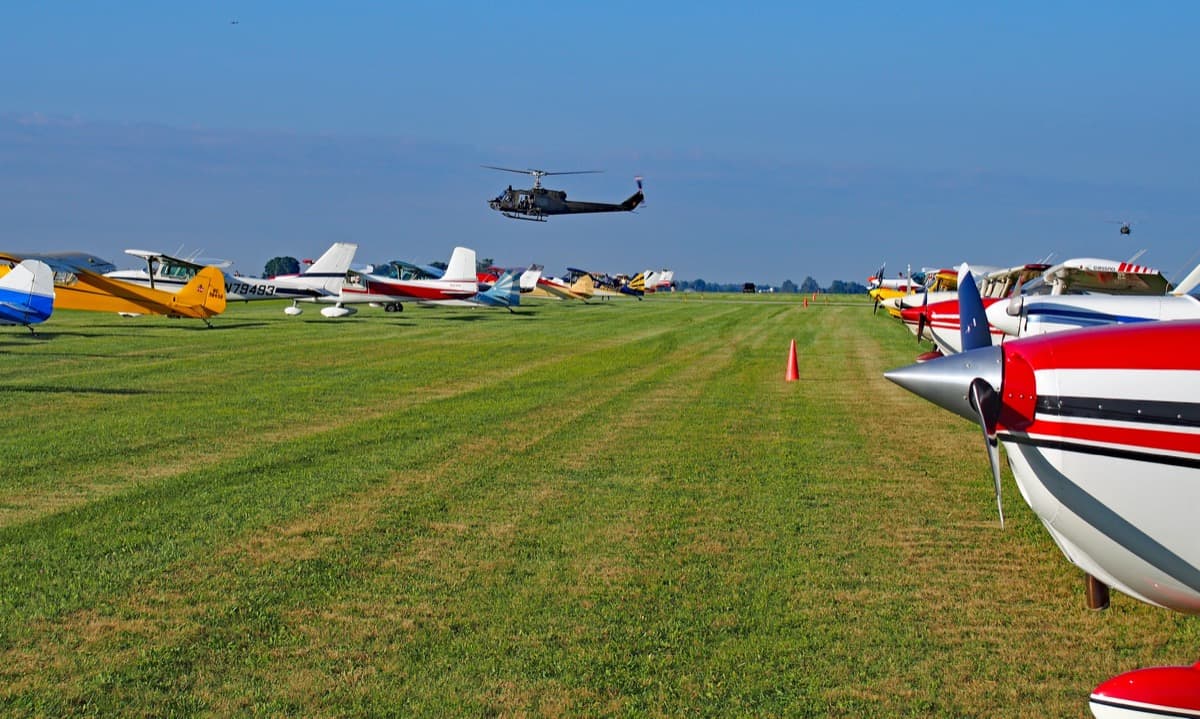 Flights also were available (for a fee) in a T-6 and PT-26. New Standard biplane rides were also available from Dewey Davenport's "Goodfolk and O'Tymes" operation.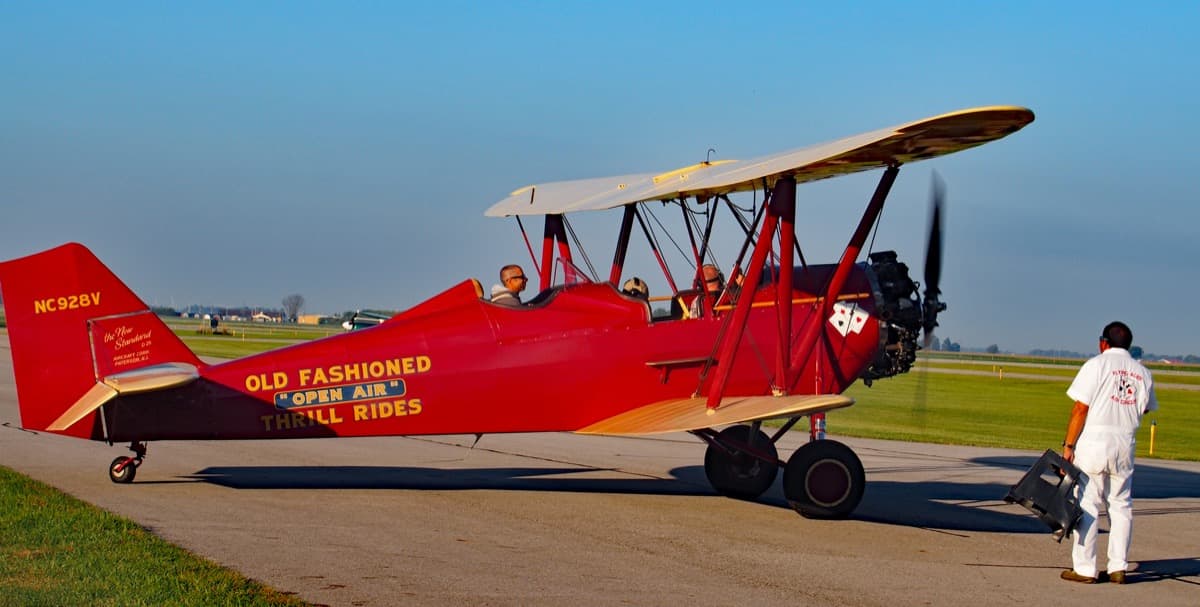 By The Numbers
"The Fly/In Cruise/In event oversees the breakfast, and we used 250 gallons of pre-mixed pancake batter — donated by our local IHOP restaurant this year," said Ray Johnson, who founded the fly-in 32 years ago with his wife Judy. "We served a record 3,596 all-you-can-eat pancake breakfasts between 7 a.m. and 12 noon. We know not everyone has breakfast here, and we believe the actual attendance was around 5,000 people."
There were an estimated 175 airplanes, 350 antique, classic, and custom autos, 80 motorcycles, and 25 farm tractors in attendance.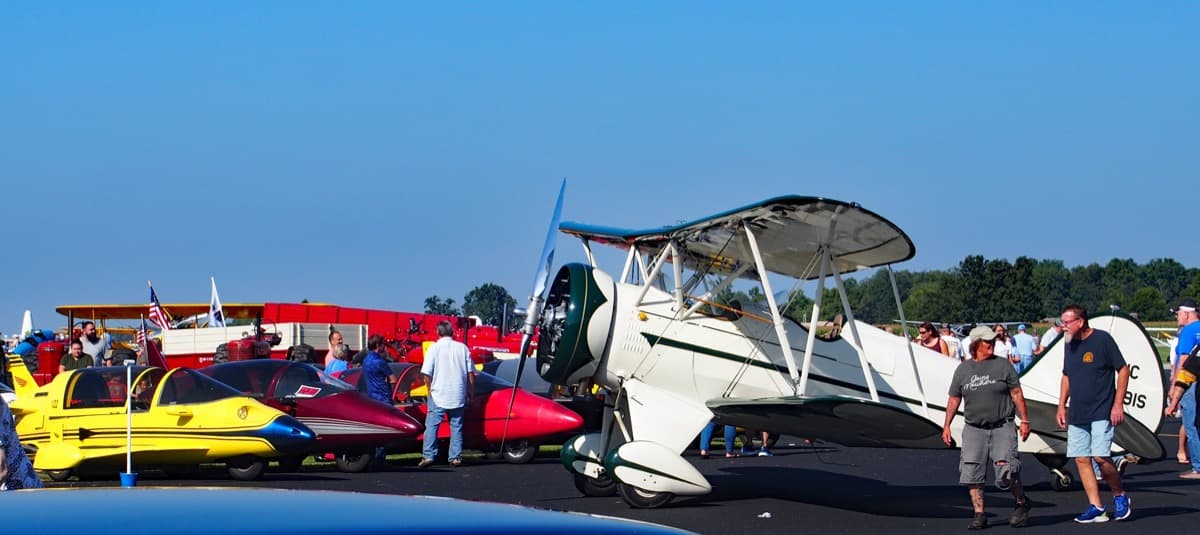 At least half a dozen Polaris Slingshots (three-wheeled recreational vehicles) were brought to the event by the Slingshot group from Indianapolis.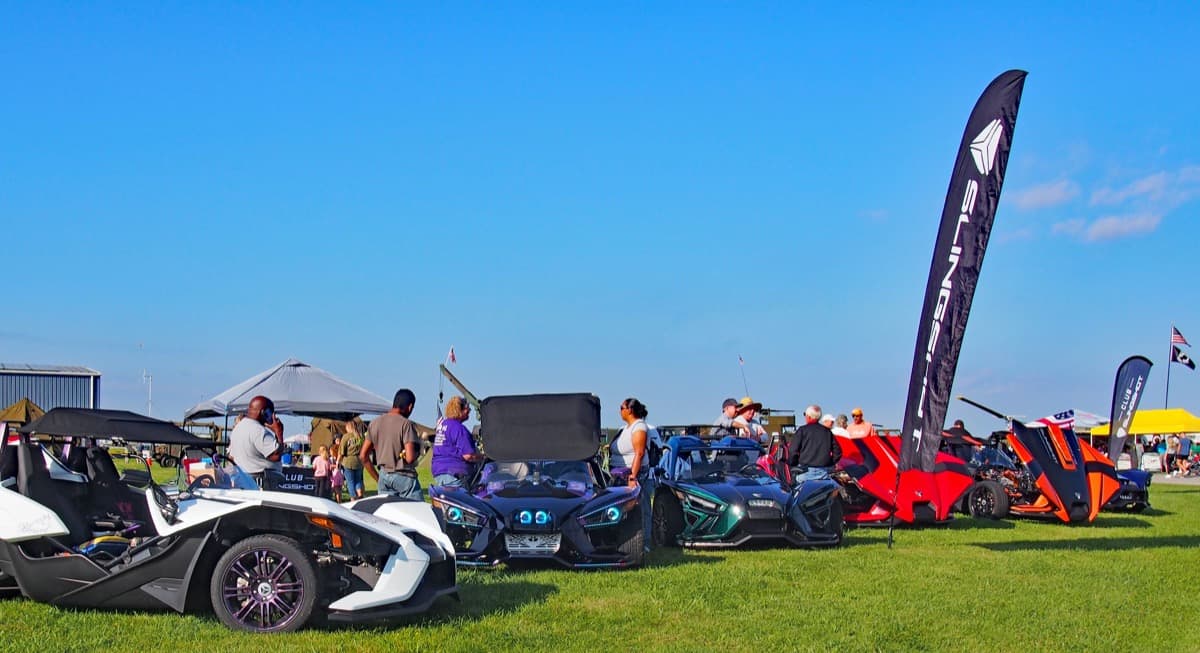 Additionally, there were four powered parachutes on display.
How It Began
Back in 1991, Ray and Judy Johnson had four young daughters, and one of them was in the high school marching band. The band needed a fundraiser. The proverbial light bulb went off in Ray's mind, and he went to a band booster meeting and said, "What if we do a Fly/In Cruise/In with an all-you-can-eat breakfast?"
Then he talked to a couple of classic car enthusiasts about the notion, and they said, "you bring the airplanes and we'll bring the cars!" And boy, did they!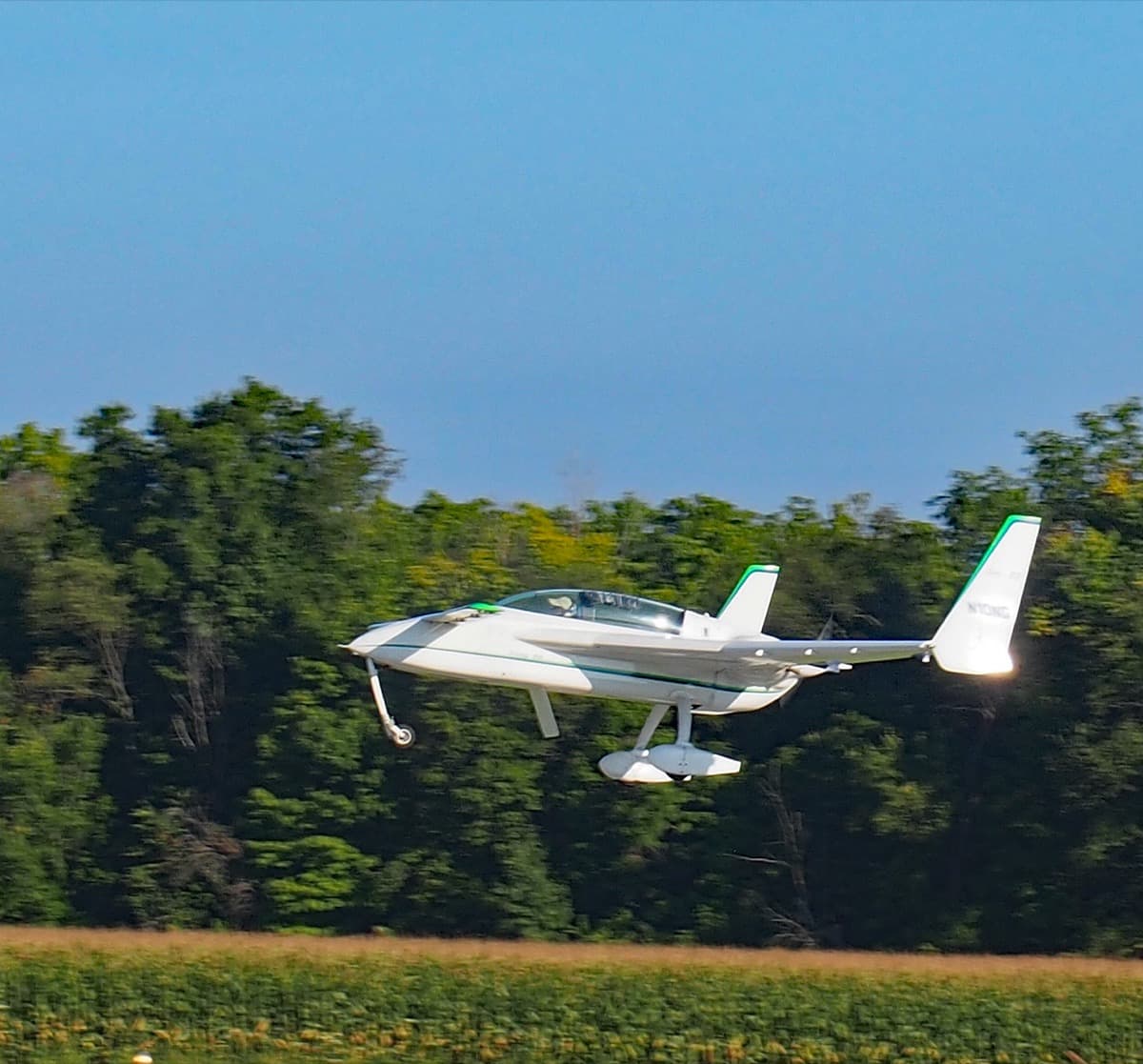 Of course, Ray had to go before the airport board to ask permission to hold the event, which took a bit of convincing. Fortunately, Arndt Mueller was on the board and was very supportive of the idea.
"Arndt paid to have us become a 501(c)(3) non-profit charitable corporation and paid for the featured airplanes to come out at first, until Ray started recruiting people and sponsors," said Judy.
Remarkably, the numbers of sponsors have now grown to nearly 20 local organizations and businesses.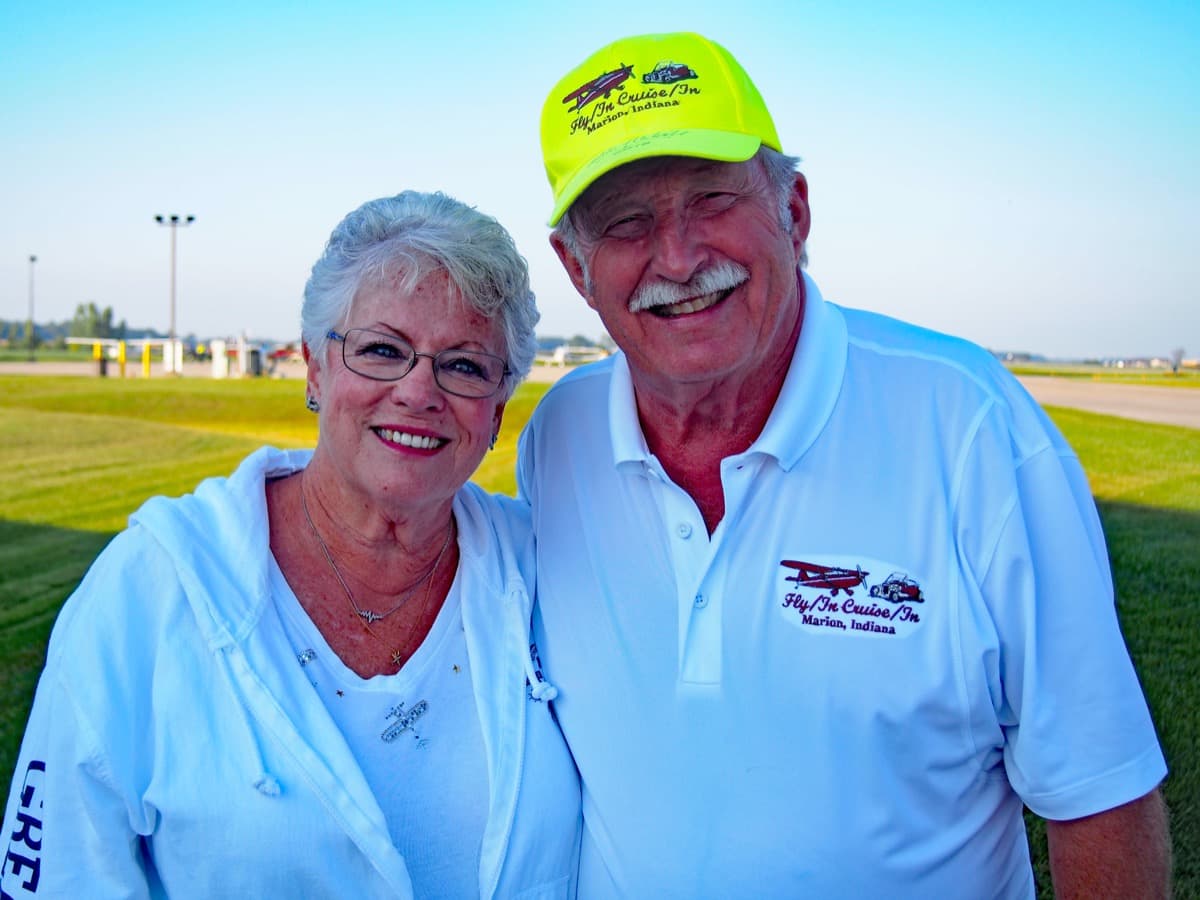 The Johnson Team
Interestingly, Ray and Judy are also the dynamic dynamo behind the Vintage in Review sessions during EAA AirVenture Oshkosh.
Ray's enthusiasm for aviation is boundless, and can easily be seen by the tender, loving care he's lavished upon his award-winning 1946 Aeronca Chief since 1979.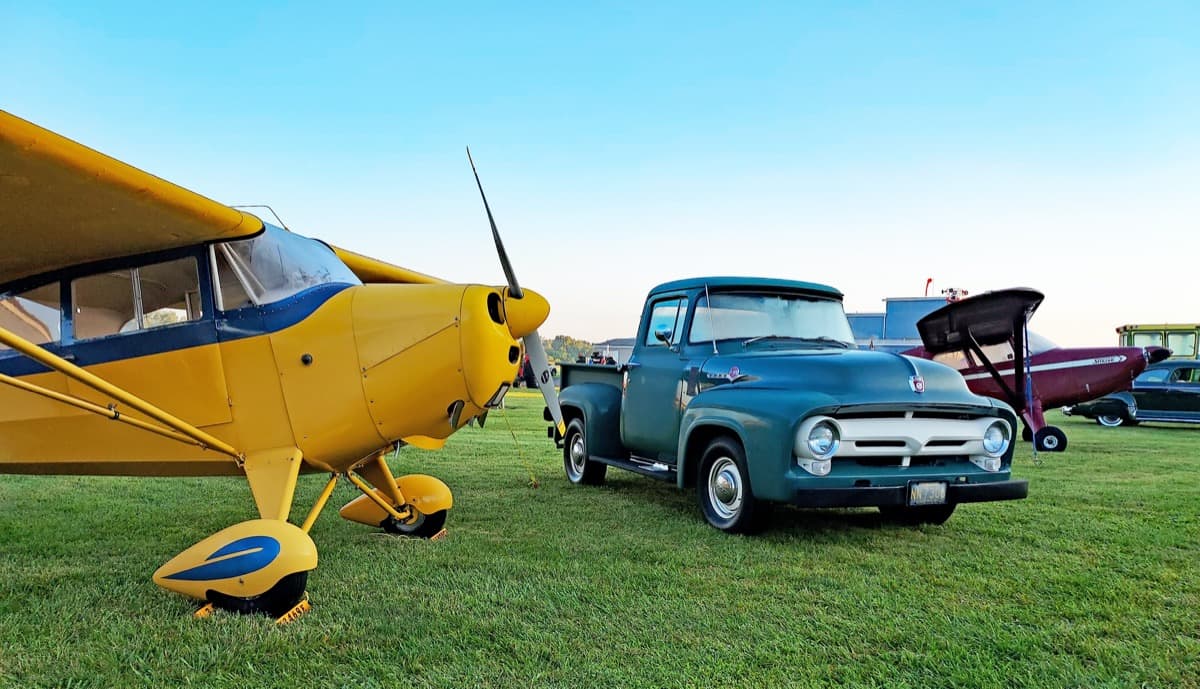 Judy is highly supportive of Ray's aviation endeavors and he, in turn, supports her passion for Pulse Autocycles. That's why the Fly/In Cruise/In has become an international Pulse Rally, with attendees from several countries.
In the early years, aircraft designer Jim Bede, who also designed the Pulse, attended the event. This year, there were 11 Pulses on the grounds.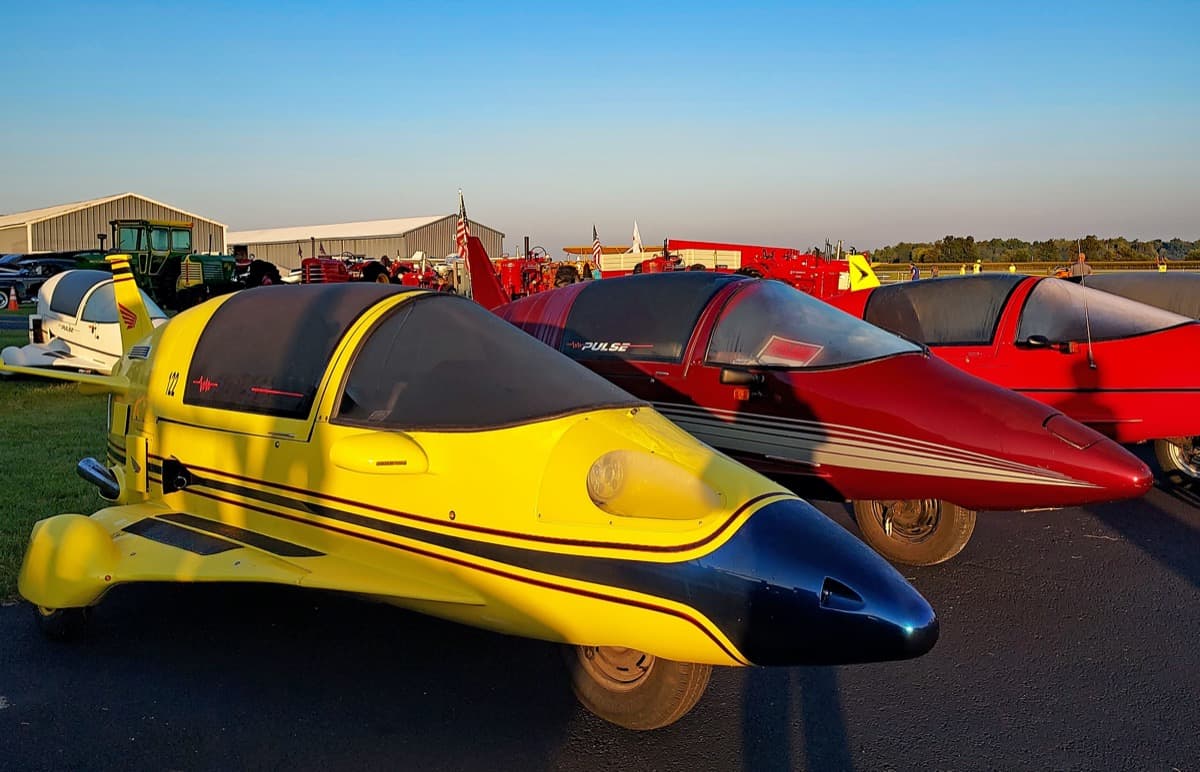 Judy has owned Pulse No. 347 for 21 years.
"It's fun to drive and I love it because it puts a smile on people's faces when they see it," she said. "I've adopted the saying that the Pulse gives 'miles of smiles!'"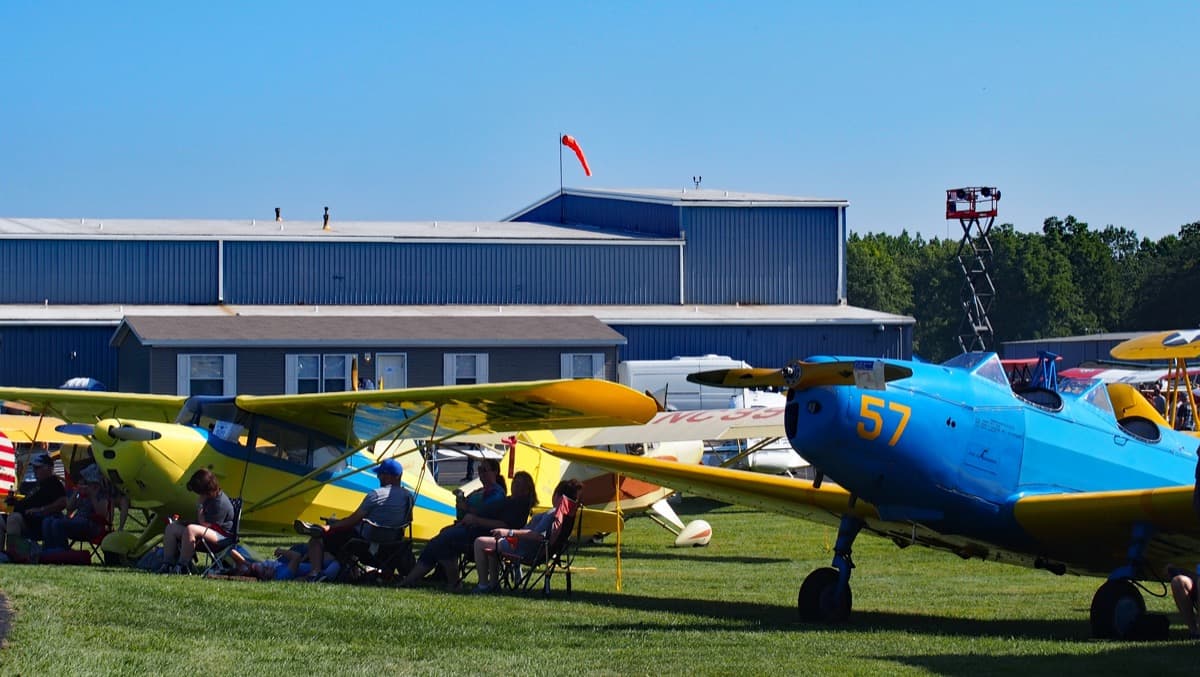 Embracing Community
This event promotes the airport in a positive manner as a friendly and welcoming place, where locals and visitors alike are heartily welcomed, according to the Johnsons.
"Just as an example, a car enthusiast who had lived here all his life had never been on airport property before he came to the Fly/In Cruise/In. He'd never been in a small airplane, and he went up for a flight," smiled Judy. "He decided to take flying lessons and get his license and he did! He even bought a hangar and an airplane."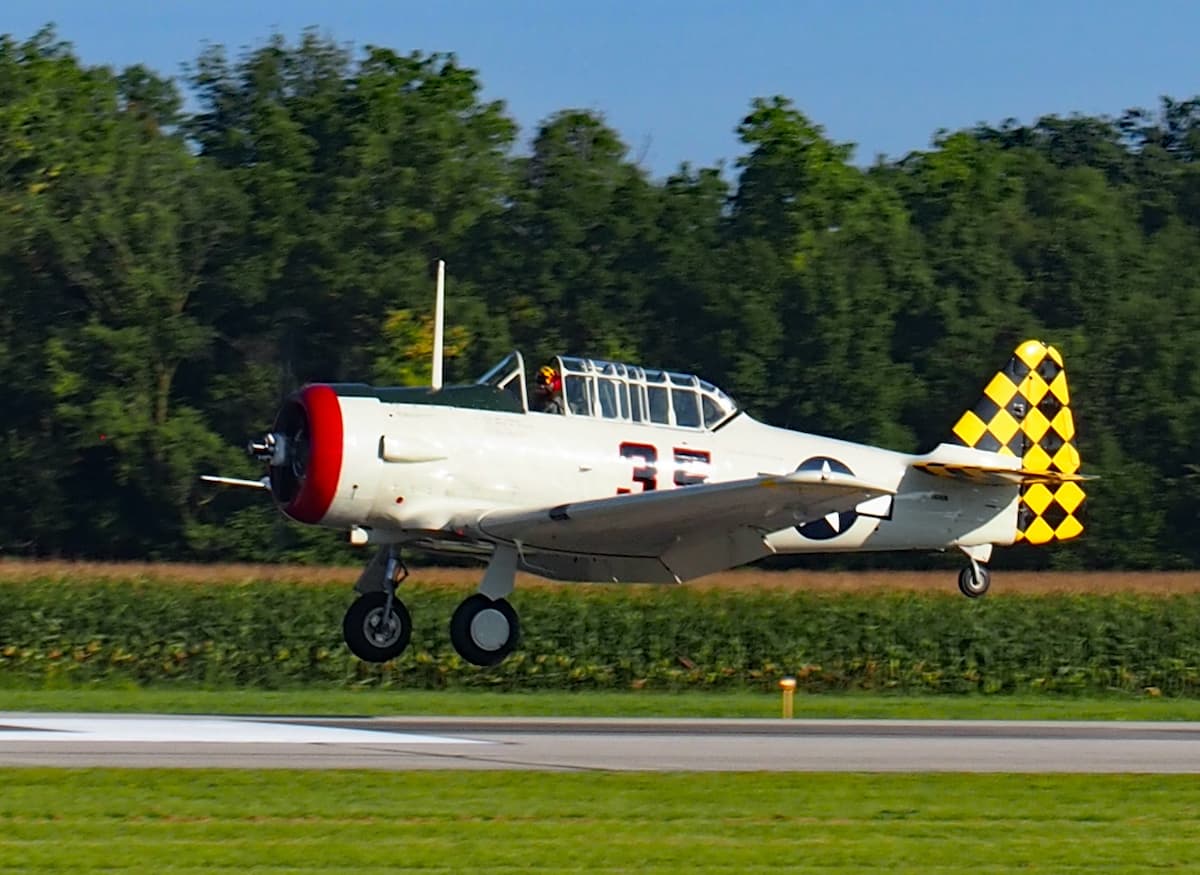 Ray is a bit emotional when he talks about the Fly/In Cruise/In — after all, he's nurtured its growth from infancy to a fully-fledged event.
"It's hard for me to believe this was just an idea I had in 1991," he said. "I never envisioned what it has become. We get a lot of donations. We live in a very generous community and it's amazing how much support we get."
While it's a thrill to see all the airplanes and motor vehicles that are displayed every year, Ray shared: "The biggest thing I am proud of is that we have run 32 consecutive years and that it is run entirely by volunteers from our community who are working their hearts out. We give every dime of the breakfast proceeds to the Grant County Rescue Mission. They are an interdenominational Christian organization that helps people who make efforts to help themselves. In fact, this event is really all about the people who help make it happen."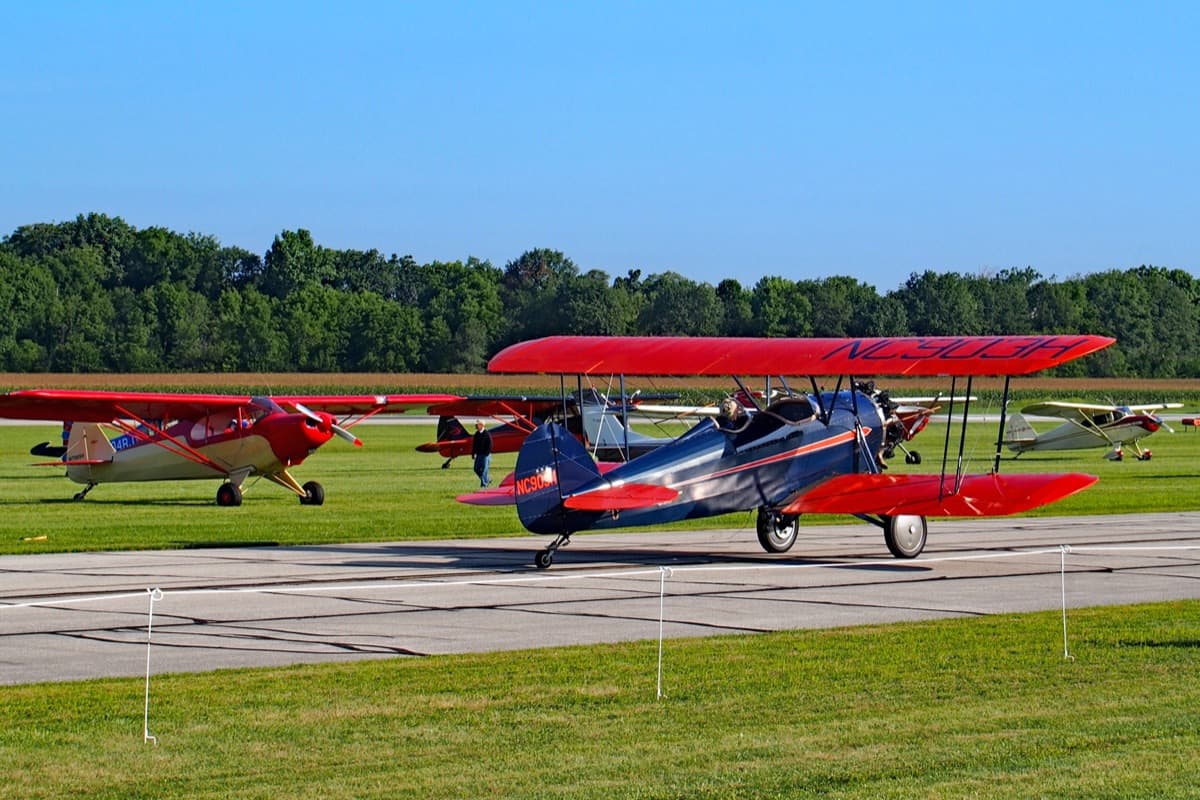 The Fly/In Cruise/In is a delightful half-day event that showcases the airport and celebrates community camaraderie in a fantabulous fashion!
The next one will take place Aug. 31, 2024.
For more information: FlyInCruiseIn.com.