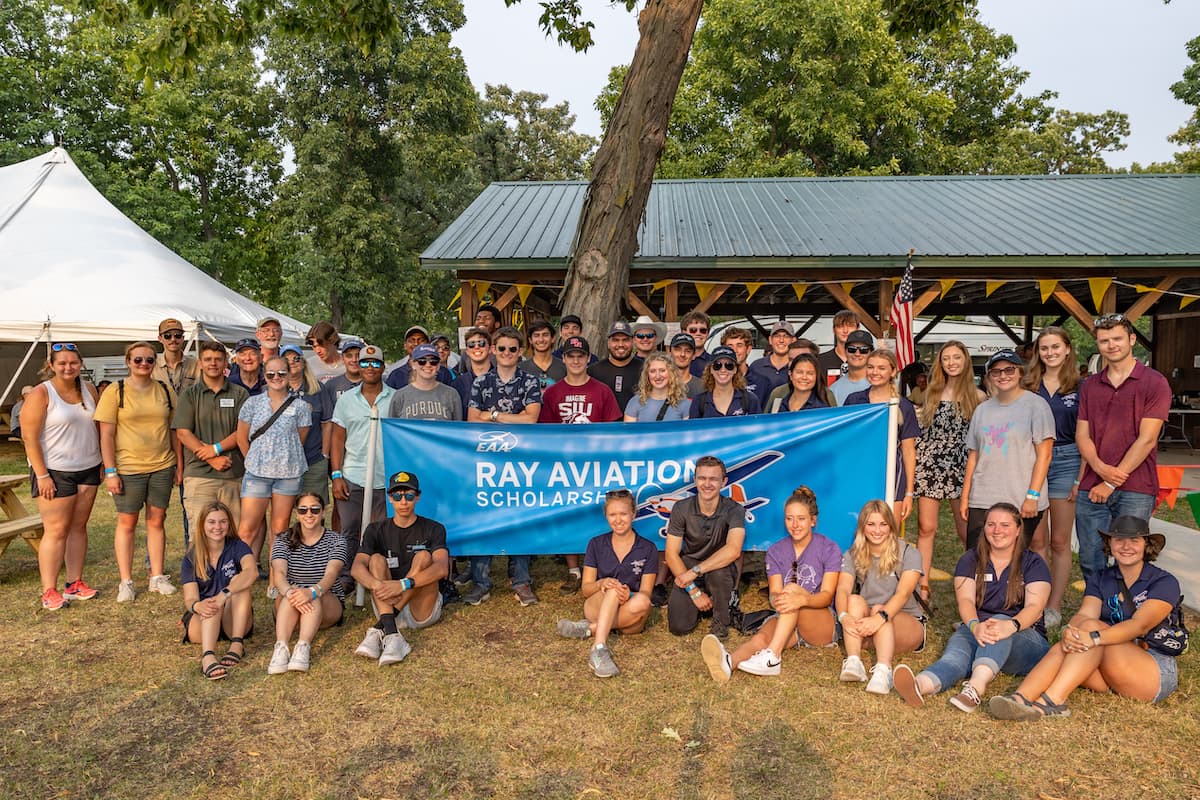 EAA AVIATION CENTER, OSHKOSH, Wisconsin — Officials with the Experimental Aircraft Association's Ray Aviation Scholarship program report that 400 scholarship recipients have completed flight training.
The scholarship program is funded by the Ray Foundation, managed by EAA, and administered through the EAA chapter network. Through the program, EAA is able to provide each scholarship recipient up to $11,000 to help cover flight training expenses. EAA received $1.8 million from the Ray Foundation for 2023.
Since the program's introduction in 2019, more than 730 scholarships have been provided to young people. The current pilot certificate completion rate for Ray Scholars is 81%, with approximately 240 more scholars currently in flight training, according to EAA officials.
"Many aspiring pilots fall short of their goal due to the cost of flight training, so EAA working with the Ray Foundation helps relieve some of the financial pressure and make the goal of becoming a pilot even more accessible for future generations," says Rick Larsen, EAA's vice president of communities and member programming. "The high completion rate of our scholars demonstrates how this program has a direct impact on growing the aviation community."
There are EAA chapter and scholar eligibility requirements for the Ray Aviation Scholarship that indicate a commitment to success. Once a chapter is approved for the program, it nominates the chosen scholar for EAA's final review. Many chapters are granted the full $11,000 for their selected scholar, but some chapters have committed 25% of the award to secure their slot in the program. All EAA and divisional chapters in the United States and Canada are eligible for a grant up to $11,000.
The Lightspeed Aviation Foundation and EAA award a Zulu 3 headset to each scholar after they complete solo flight or, if they soloed pre-scholarship, after passing the written exam. This recognizes the scholar as they progress and ultimately complete flight training, EAA officials explained.
For more information: EAA.org/RayScholarship.