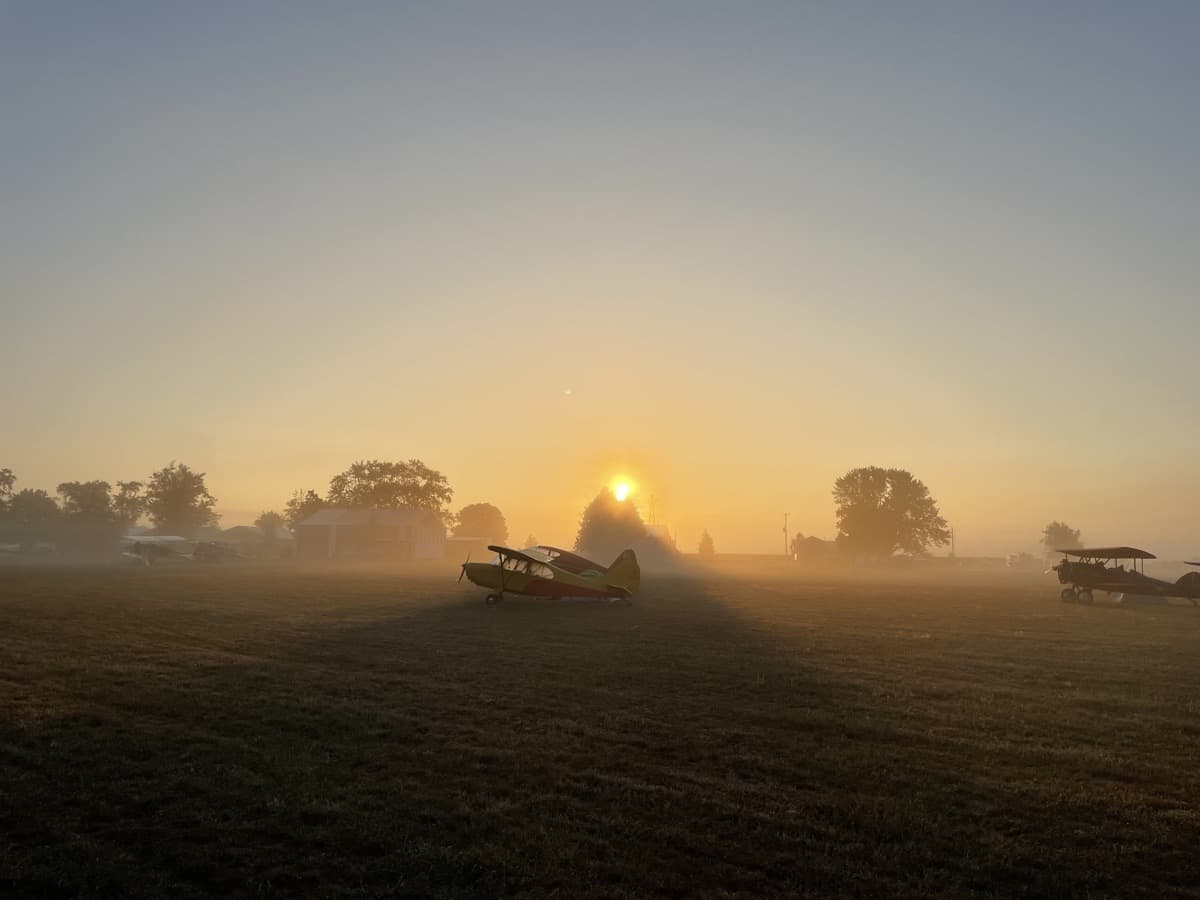 Shane Vande Voort submitted this photo and note: "My 9-year-old son Meyer and I had the great opportunity to fly our 1946 Aeronca Champ from Iowa to the annual Grassroots Fly-In at Brodhead, Wisconsin, in 2023. The only thing nicer than the weather were the people and, although we planned to spend just one night, we were having so much fun Meyer wanted to spend two nights in our tent. What a great weekend with old airplanes, my son, and our friends (old and new). This picture from my morning walk will help keep the memory of a great weekend vivid."
Would you like to have your photo featured as Picture of the Day? You can submit it via this form.
All photos sent in for Picture of the Day are also considered for our new Page 4 photo feature in the print issue of General Aviation News, as well as A Year in Pictures in the December issues.
Click here to see the photo of the day archives.