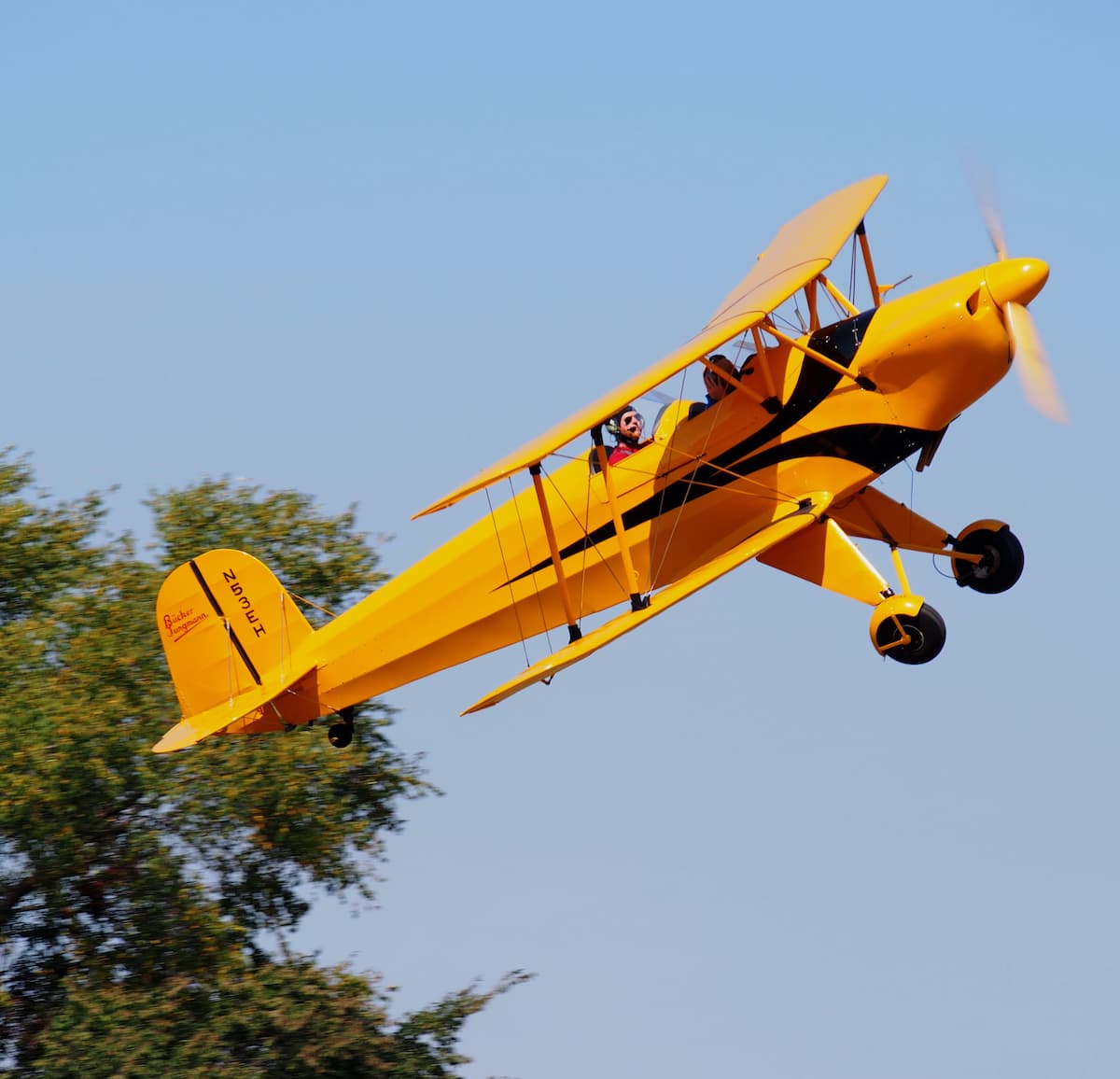 The Midwest Antique Airplane Club's private, members-only Grassroots Fly-In is held annually at Brodhead Airport (C37) in Wisconsin the weekend after Labor Day. At this scintillating field of dreams, life's concerns and complexities are literally transcended.
There is a song, written by Van Morrison, with lyrics that lend themselves nicely to the magical feeling of this fly-in: "… feel the sky ~ let your soul and spirit fly ~ into the mystic."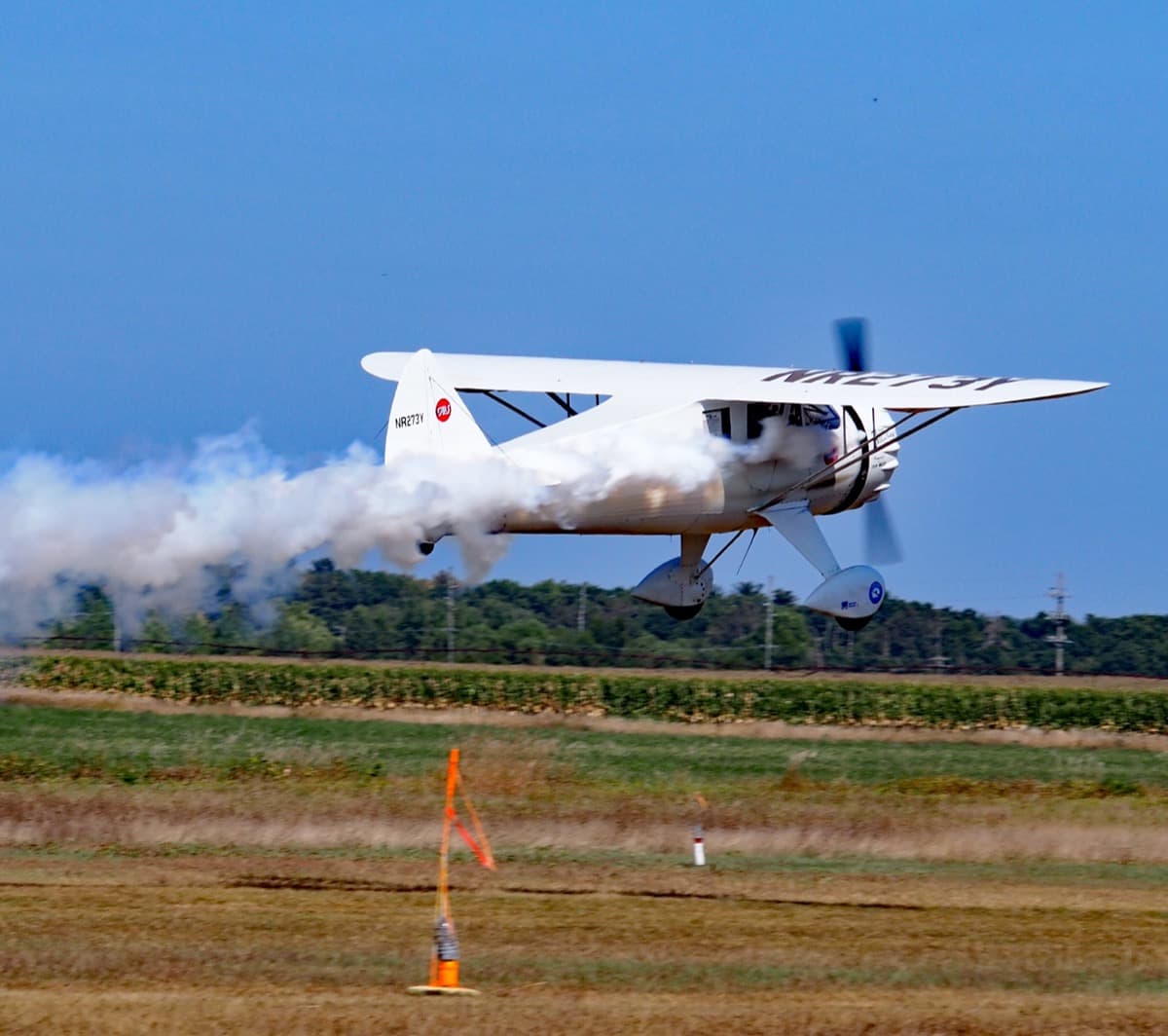 According to the club's director, Luke Lachendro of Beaver Dam, Wisconsin, what is really special about the Grassroots Fly-In is the flying.
"There is no other place in the world that you can go see this variety and amount of airplanes all flying at the same time," he noted.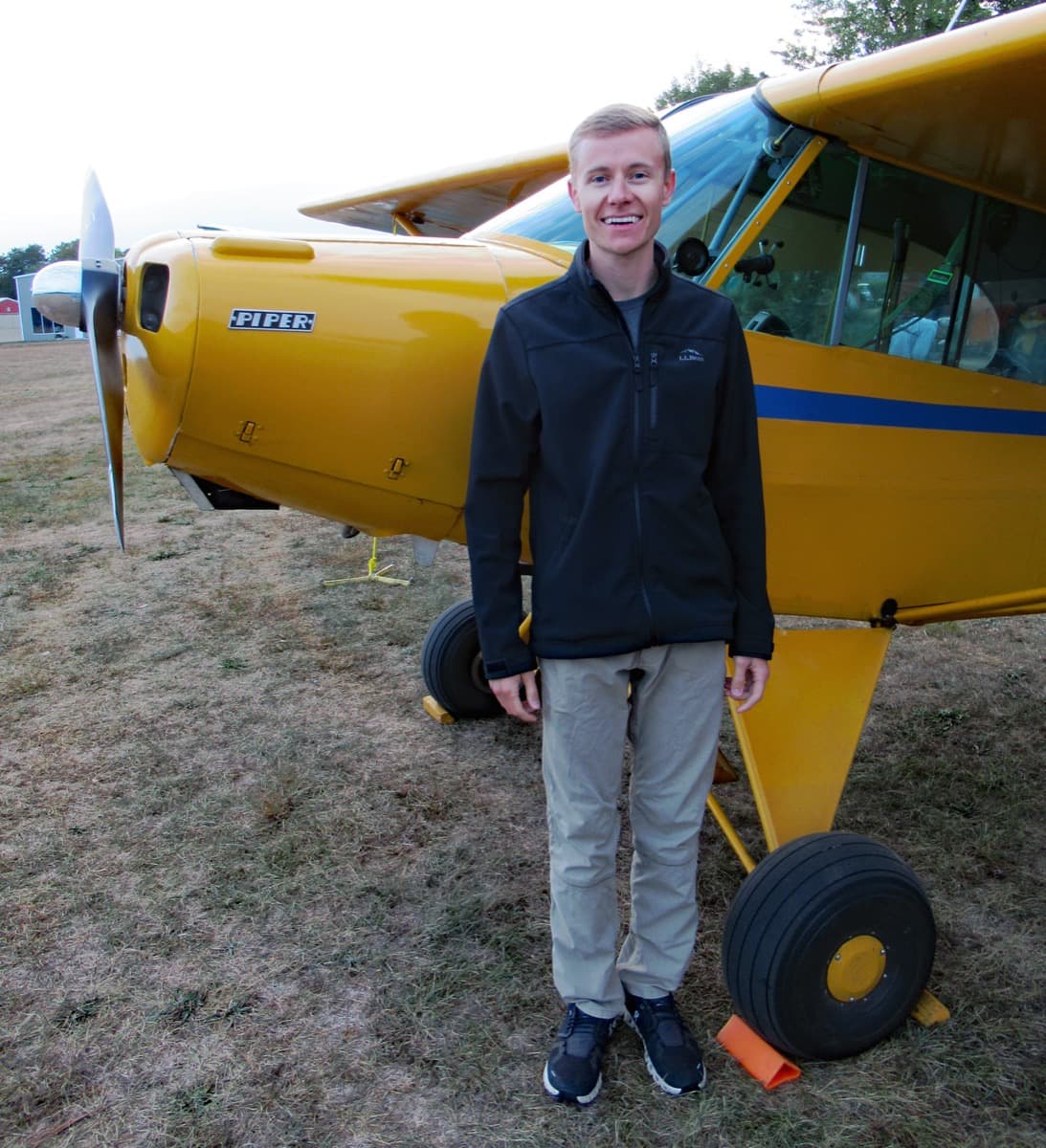 Tom Krueger, a pilot and Christmas tree farmer from Ripon, Wisconsin, was a first-time attendee at the 2023 event.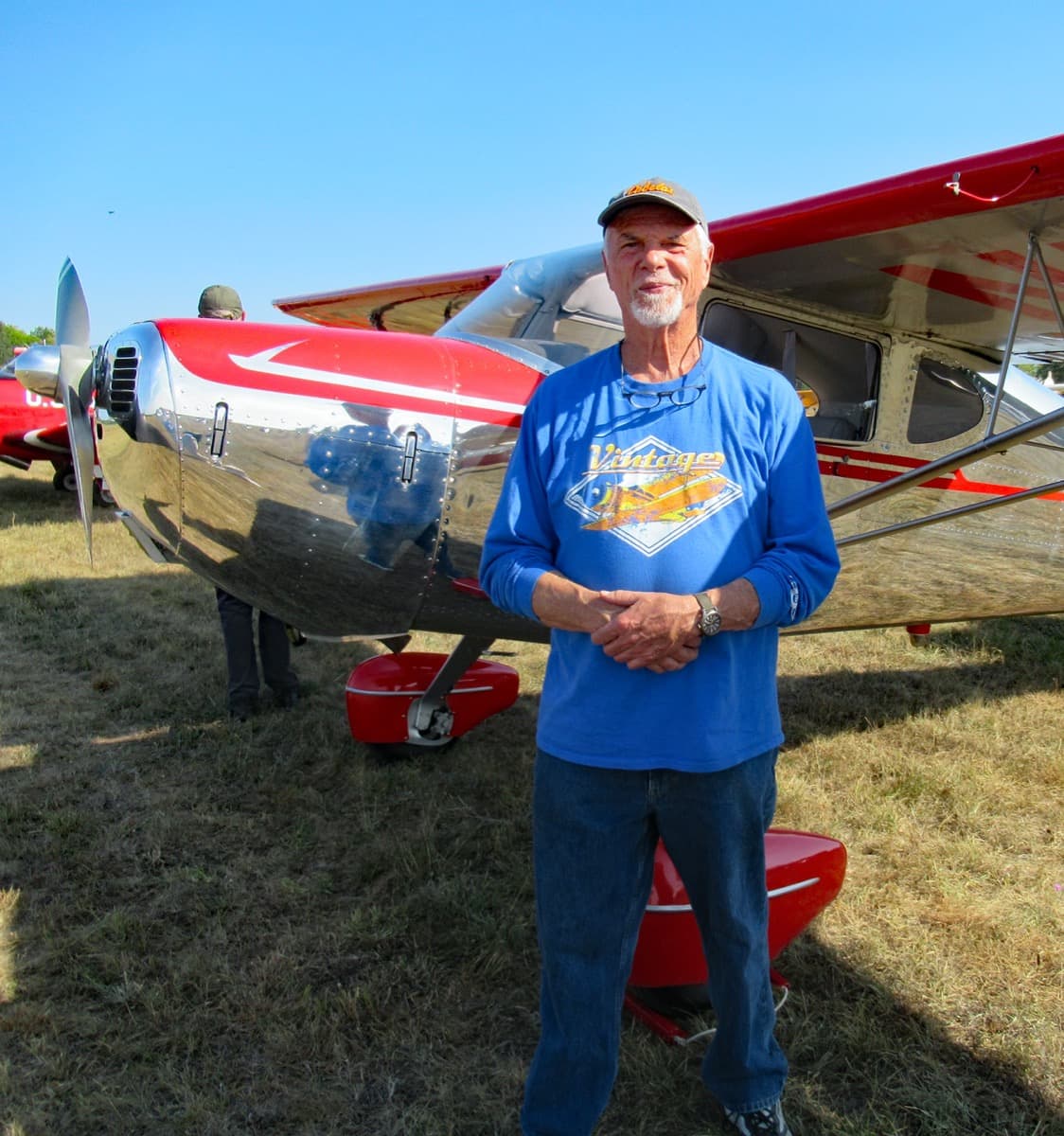 He expressed his admiration for the fly-in in a simple phrase: "It's magic! I love grass airports and seeing the mixture of aircraft here is my 'drug of choice!' I had been lamenting the loss of the older generation of mechanics and pilots who kept the old airplanes flying, but I'm learning that there's a new group coming up that's young and enthused, and they're here. Some of them even have hangars here, which is really cool."
Chris Buerk of West Ossipee, New Hampshire, first showed up at Grassroots in his 1929 Curtiss Robin C-1 about seven years ago.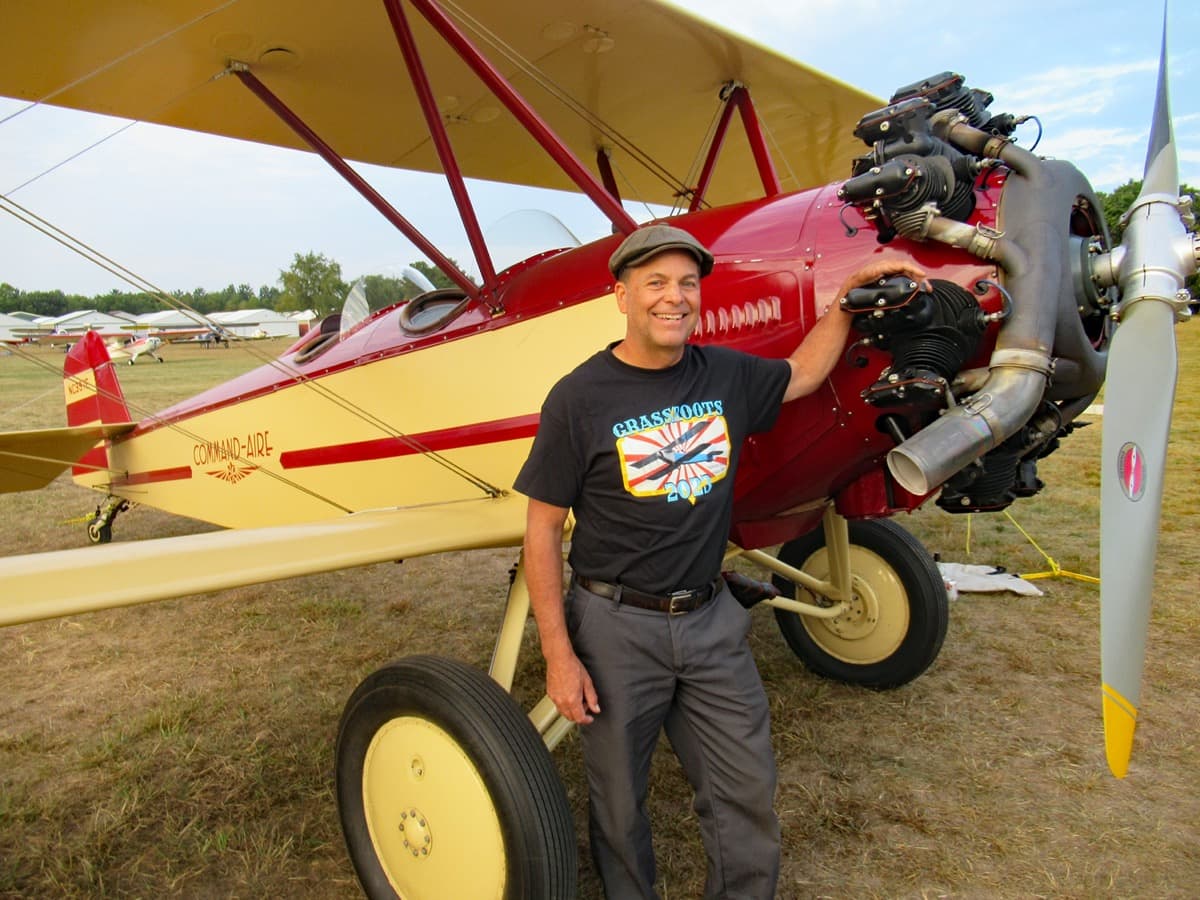 This year, he showed up in his 1929 Command-Aire 5C-3, which he bought in October 2022. The late Bob Lock restored the airplane over 11 years, Chris said, noting, "He did a masterful job."
He loves coming to the Grassroots Fly-In.
"The minute I set foot here the very first time, I felt like I was an old friend — or a family member that somebody actually liked," he laughed. "I've had so much fun here. It's a shame it only happens once a year."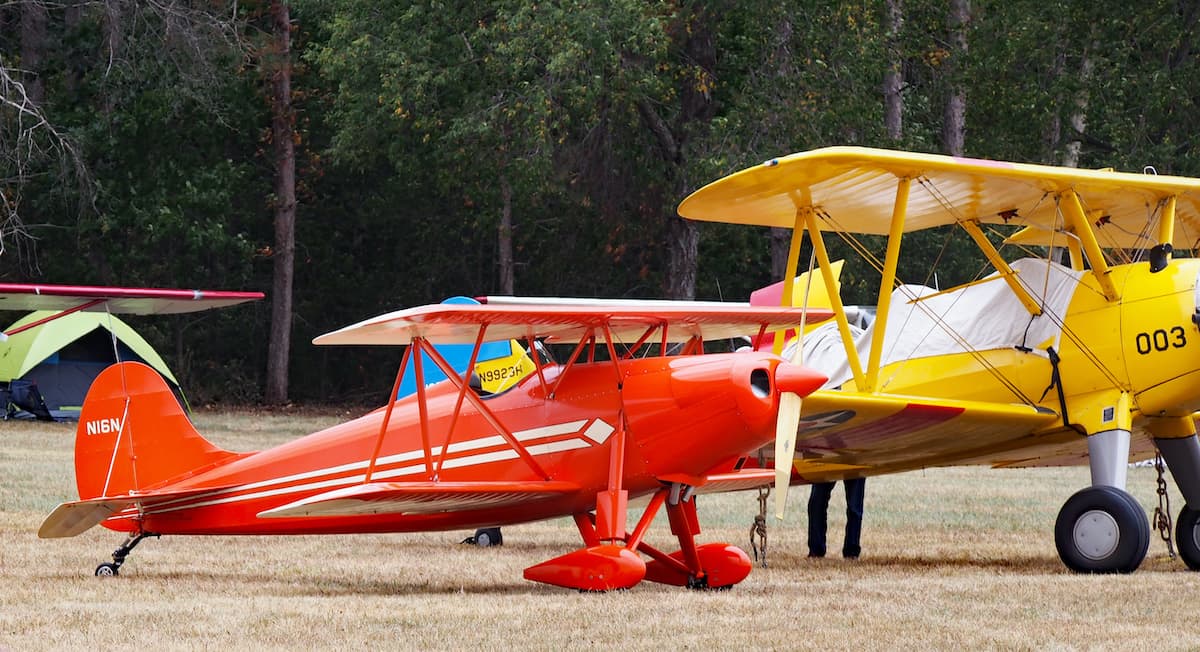 Field of Friendly Fliers
Randy and Mariel Brubaker flew their 1950 TEMCO GC-1B Swift to Brodhead from Traer, Iowa.
"We try to come up every year," Mariel said. "It's just a nice atmosphere here and there are a lot of planes to look at."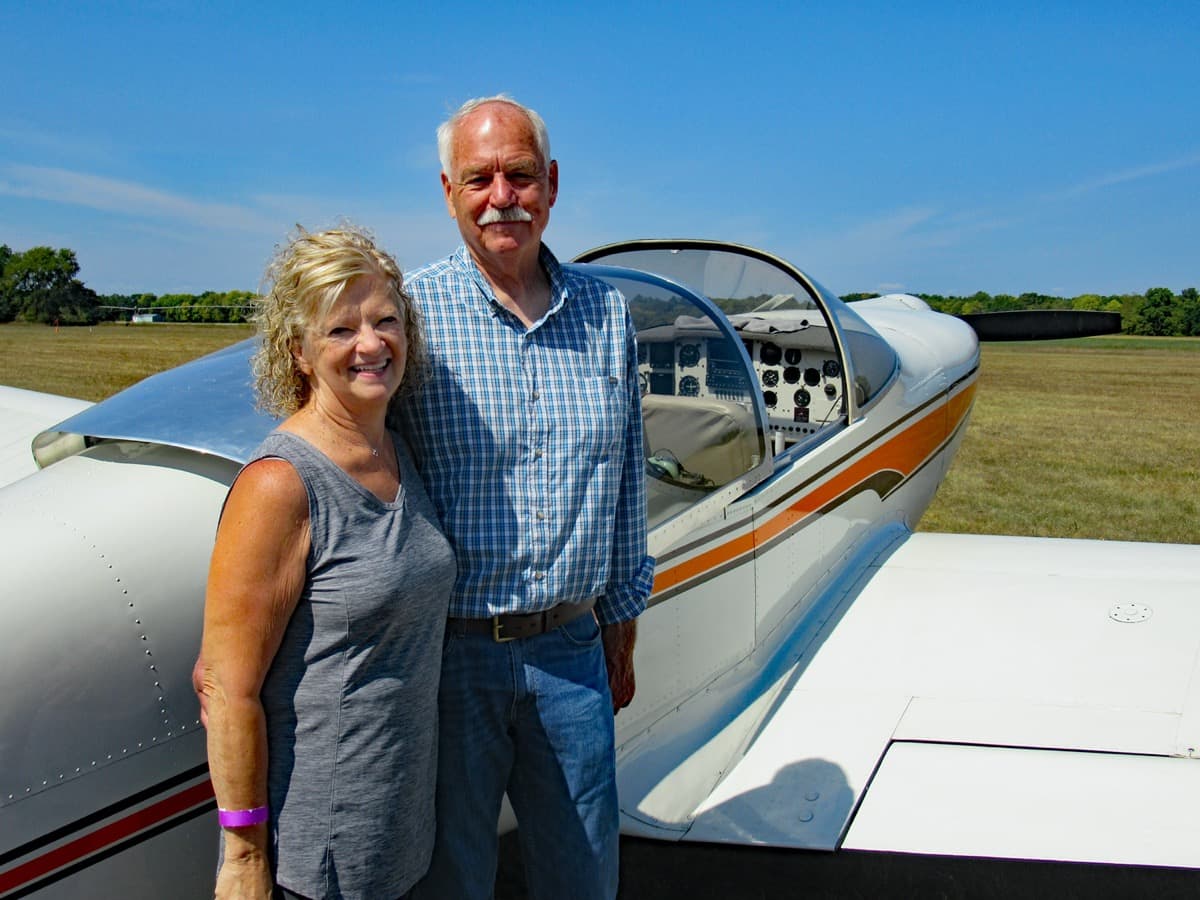 "It's a good runway, and the parking's easy," Randy added. "It's just a different crowd here. It's real similar to Marginal Aviation gatherings — the atmosphere is just friendly and relaxing."
Interestingly, this husband-wife team has been rebuilding Warner engines for a long time.
"We work as a team," Mariel said. "I do the teardown and I help him put it together once he's got the parts ready."
"We're putting together our number 34 right now, and we've got several more to do yet," added Randy.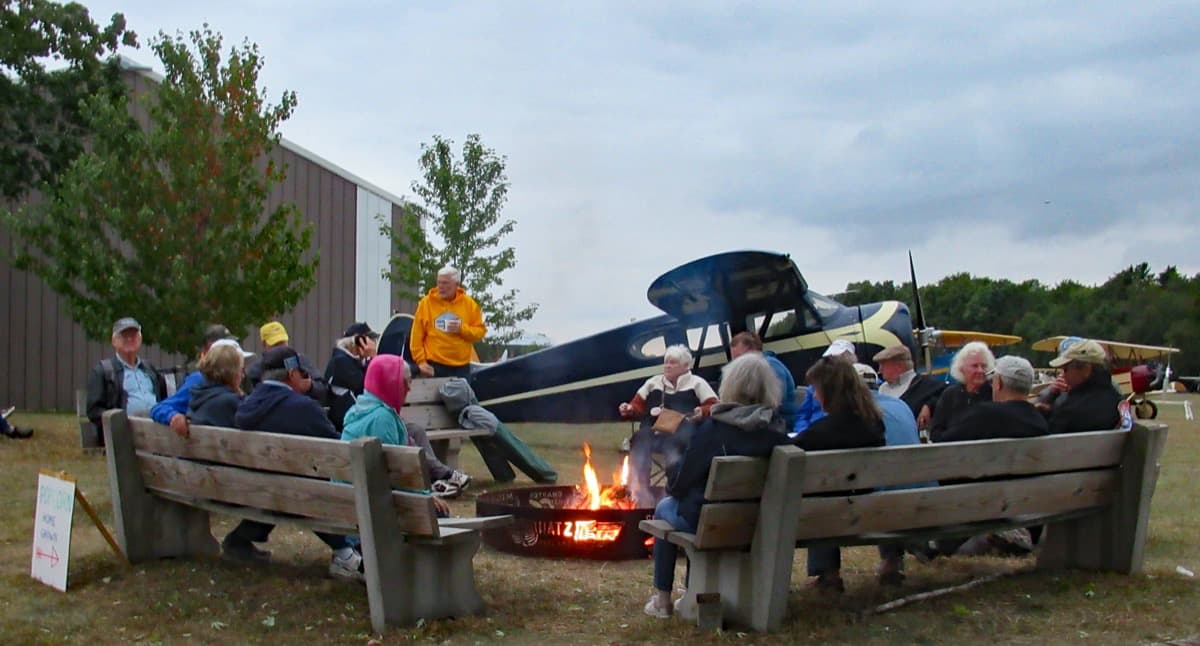 Well-known photographer, pilot, and Cub owner Nigel Hitchman enjoys Grassroots because "there are lots of interesting airplanes. It's great for photography standing near the runway with a great view, the sun behind you, and everything going past."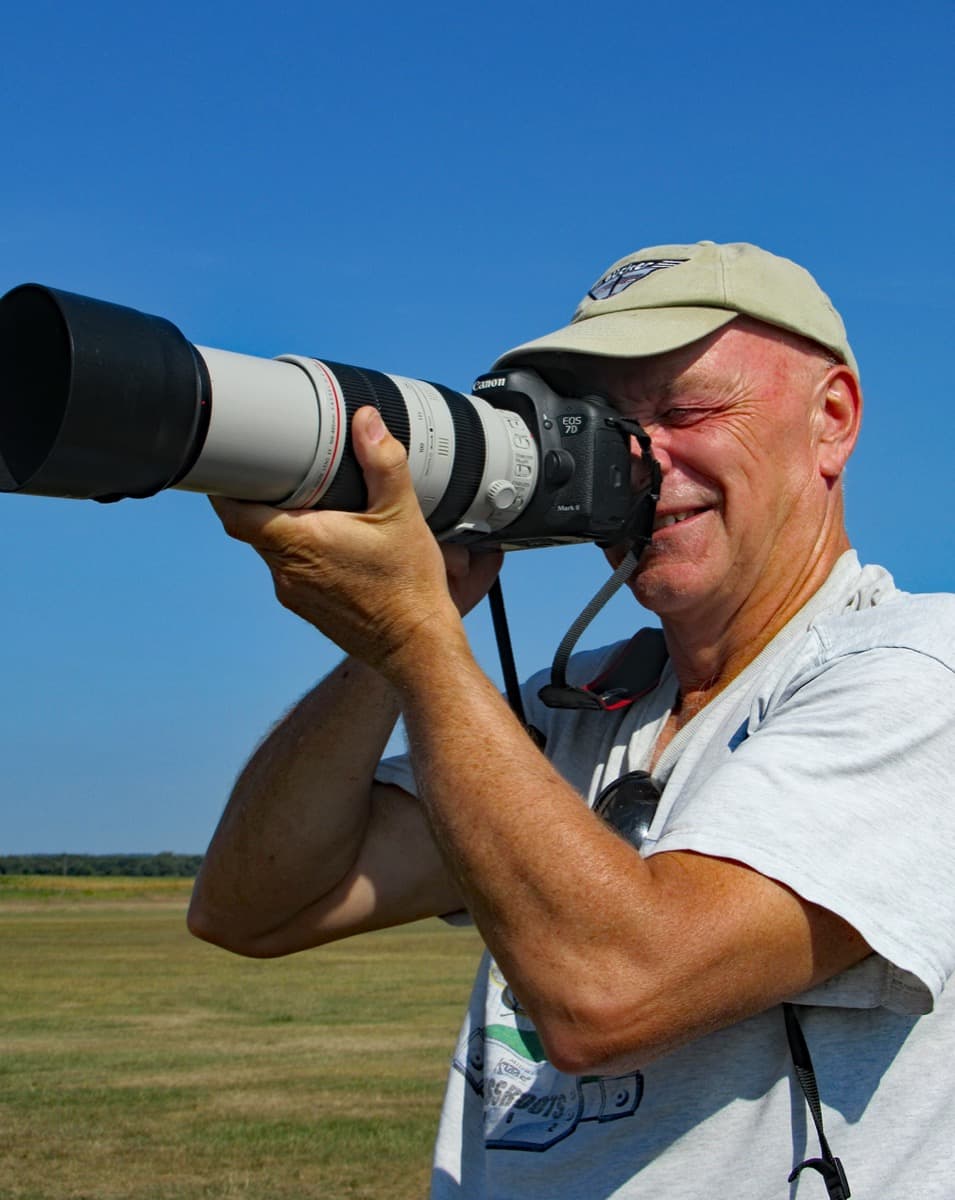 Nigel's homebase airfield is Hinton-in-the-Hedges in England.
"I've been coming to the States since 1984 when a buddy and I saved up our money and came to Oshkosh," he said. "We'd heard about all the warbirds, and the funny thing was that when we went in the entrance by the antiques, we liked them so much we spent the first three days just in that area."
John Machamer flew his parasol-wing Davis D-1-K to Brodhead from Gettysburg, Pennsylvania.
"There are so many unique airplanes here — they're one-of-a-kind that you just don't see anywhere else," he said. "And who would not like the sound of a radial engine at 7 o'clock in the morning?"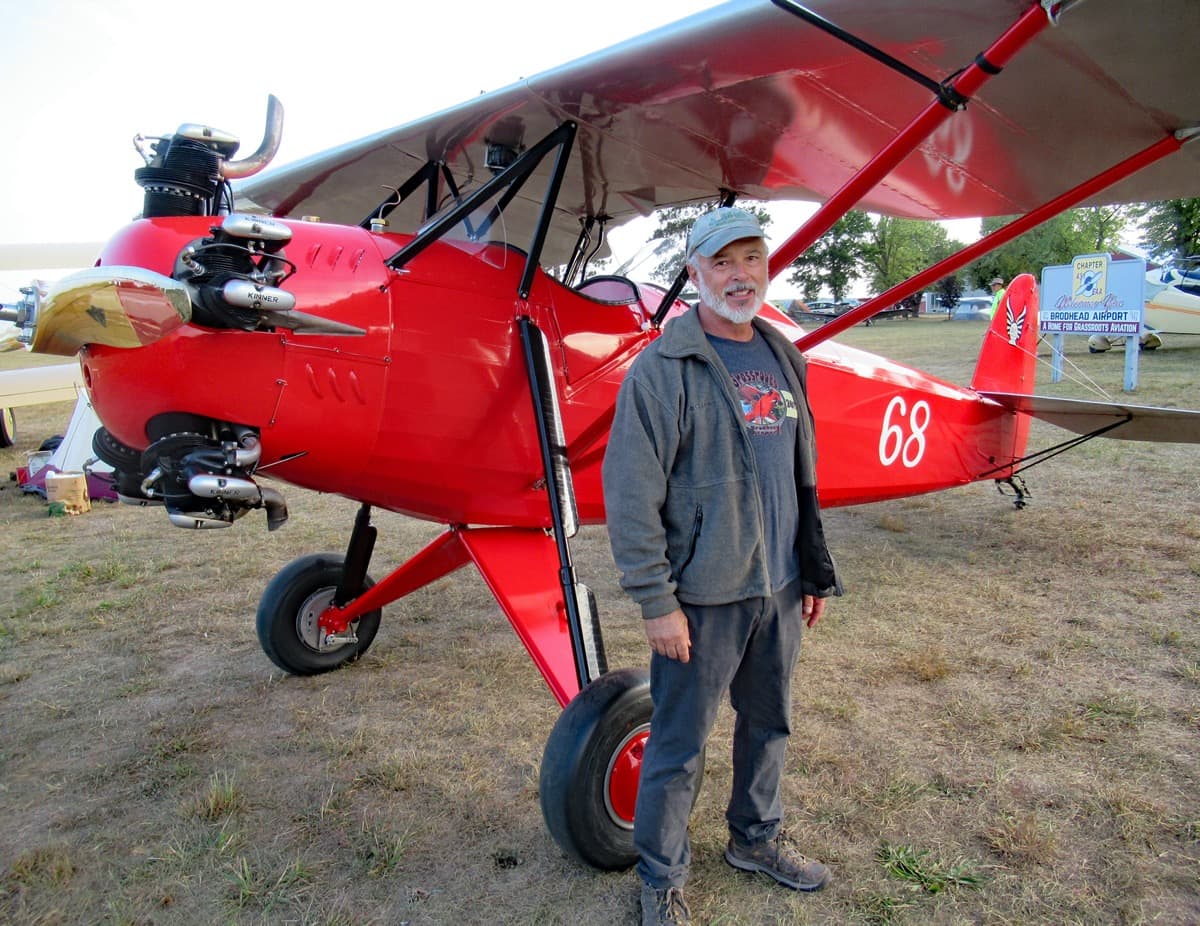 John shared a bit of history about the airplane he restored.
"My Davis was bought by Kinner Motors in 1930, and they had it set up for racing. It was picked up at the factory on Aug. 14 in Richmond, Indiana, and flown out east to Hartford, Connecticut. I placed the racing number 68 on the side of 158Y after Nick Hurm researched and found it was raced on Aug. 21, 1930, by Lee Brusse, chief test pilot for Kinner Motors, in the Atlantic Derby race from Hartford to Chicago. Brusse was 6 feet, 5 inches tall — I don't know how he fit in the airplane! He placed fourth, and then the airplane raced in the Chicago National Air Races the same month."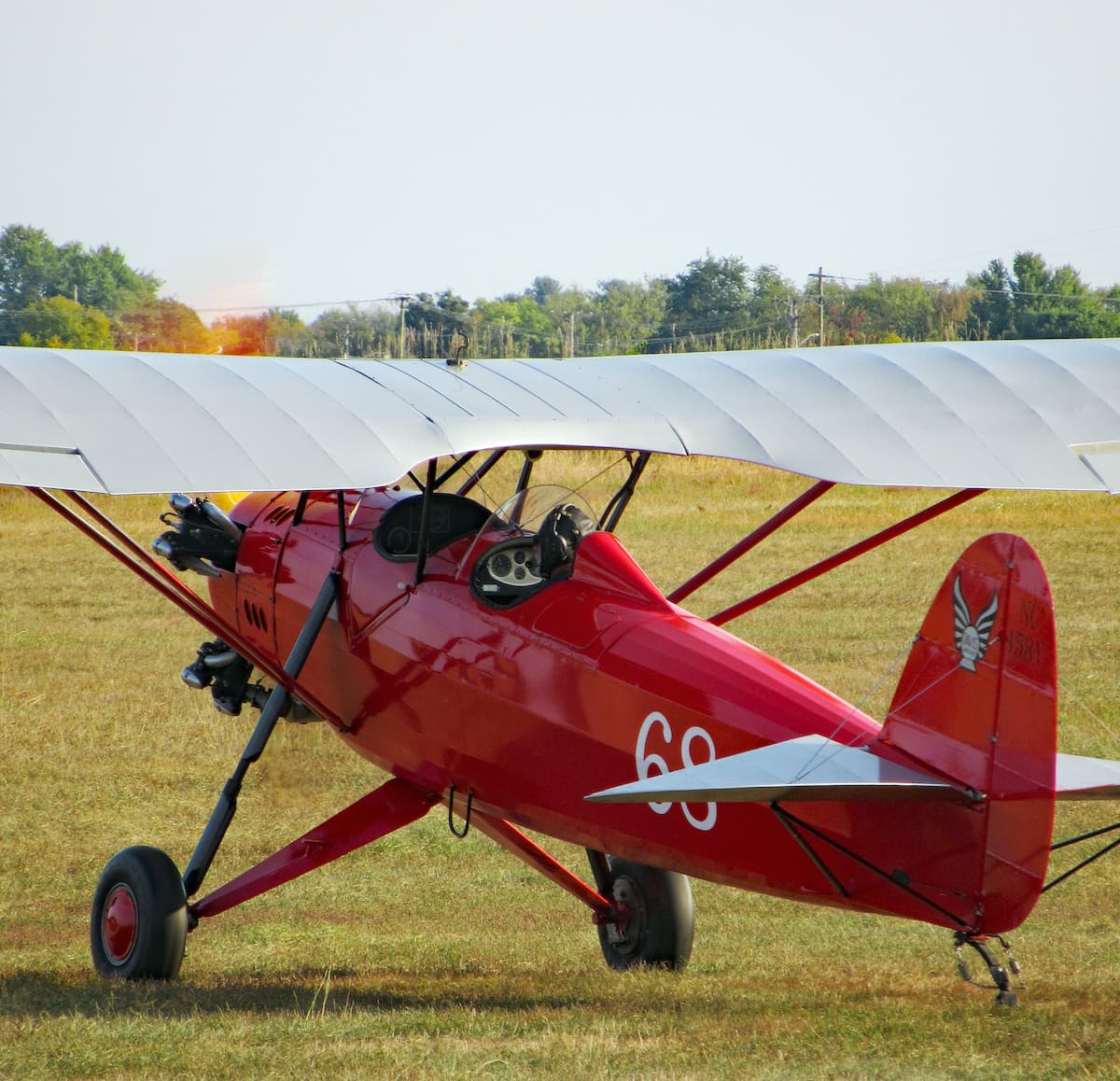 Pilots Jim and Tina Lockbaum of Oconomowoc, Wisconsin, flew in to Grassroots in the pre-war Aeronca 65-LB Chief that Jim restored.
"This was my father-in-law's airplane in the 1970s," Jim said. "He sold it, and the guy took the wings off and was spraying dope in the hangar. It lit on fire and burned the wings up, so my father-in-law bought it back in the 1980s. One day I told Tina that it'd be kind of nice to have a project. Lo and behold, this Chief showed up in my hangar as a pile of parts! I restored it over a three-year period, and built new wings from the blueprints. What's funny is that my dad had a pre-war Chief in the 1970s that I grew up in, so I painted this airplane to look like it. I used turquoise for the trim, because I saw Joe Flood's Chief and liked that color."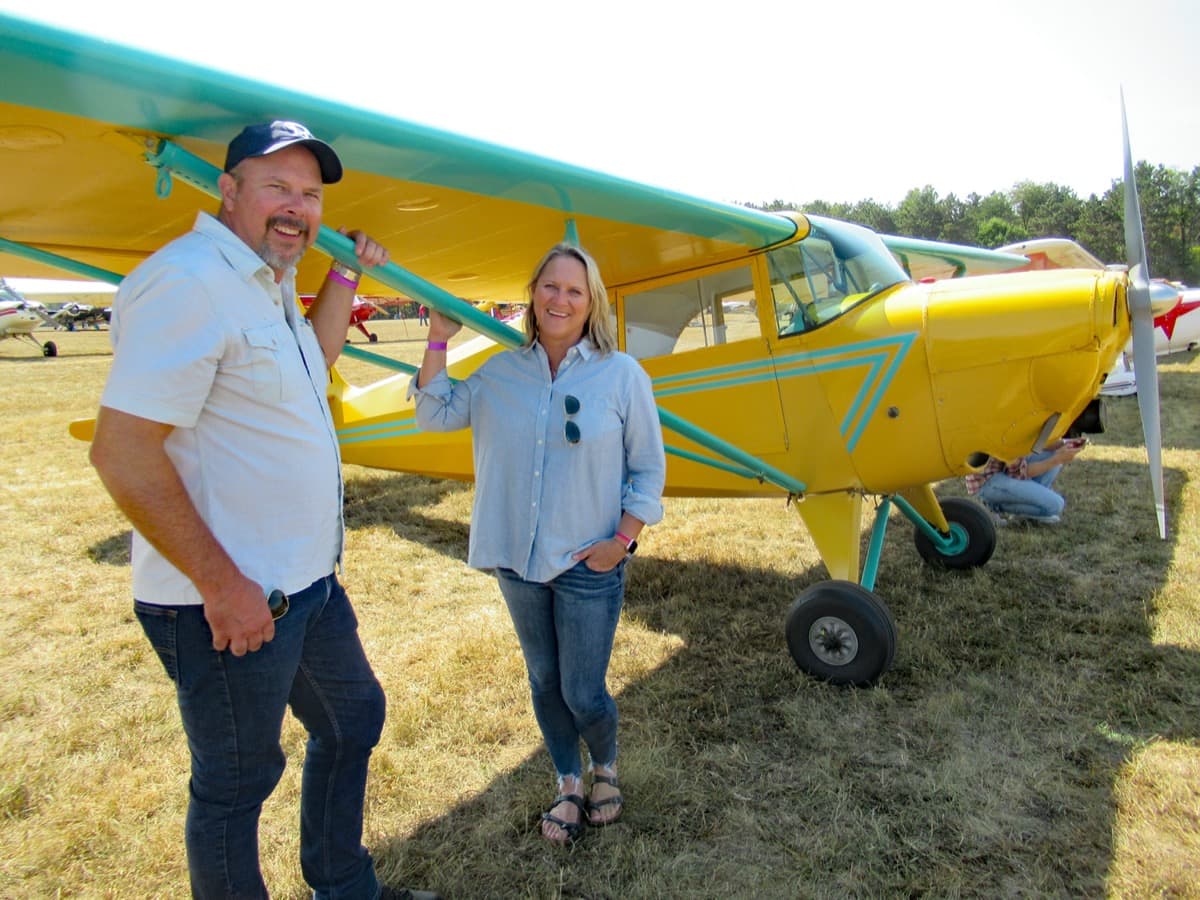 The couple have been flying in to Brodhead since 1996.
"It's fun seeing a bunch of really neat old airplanes and the new restorations, and obviously the people that you see every year," Jim said. "It's a pretty groovy little fly-in."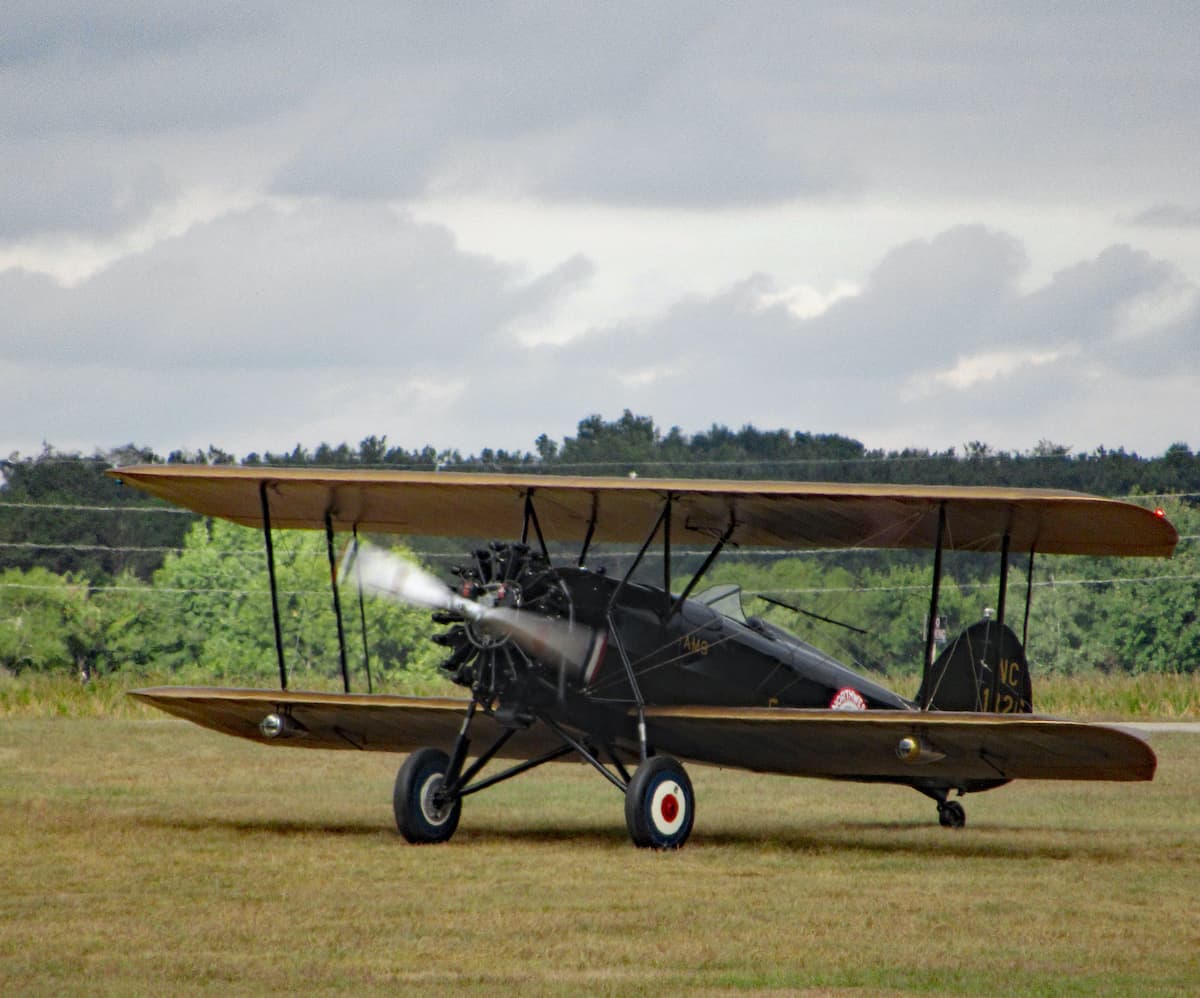 Jim Hammond of Yellow Springs, Ohio, bases several of his antiques at Brodhead.
"I came here the first time in 1987 in my T-model Aeronca," he said. "I was building a Hatz then, and I've been coming to the Pietenpol/Hatz fly-in and Grassroots ever since."
Rare Breeds
One surprising rarity at this year's fly-in was that nearly a handful of Vagabonds showed up, including Vaughn Lovley and Bob Goudreau with their award winners, Robert Bohrman, Glen De Splinter, Terry Railing, who's owned his Vagabond for 46 years, Steve Johnson, who owns several, and me.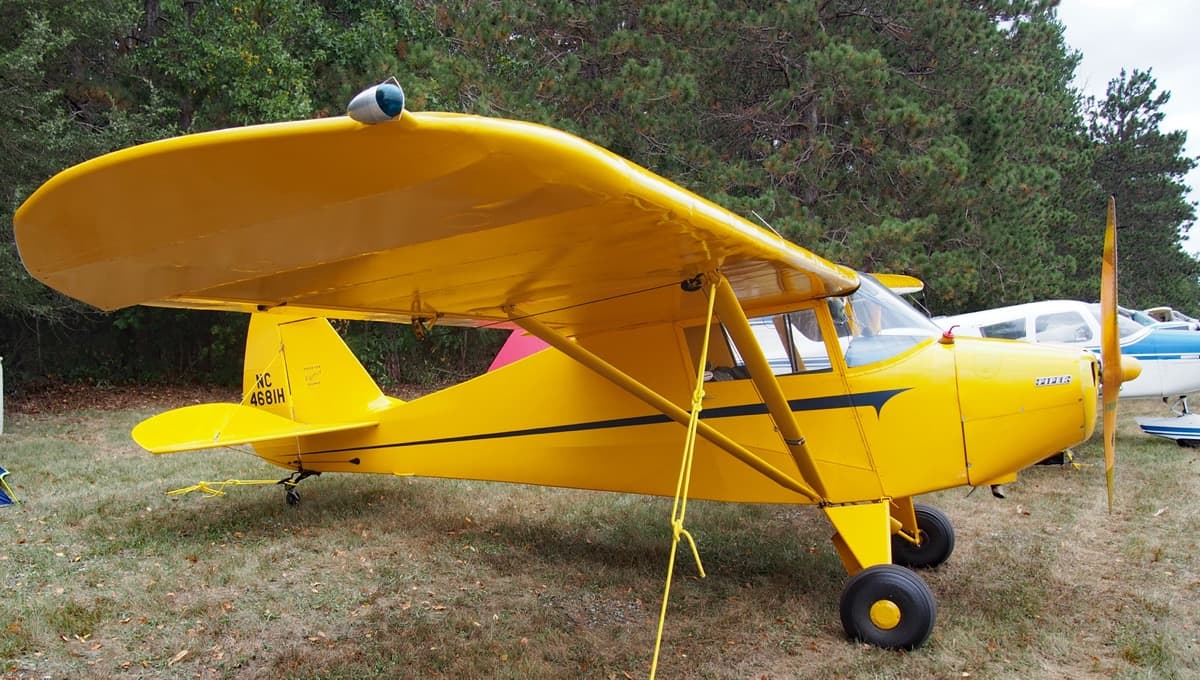 The roster of rare breeds this year also included a Nord Stampe SV4C, Bücker Jungmann, Fleet, Chipmunk, Command-Aire, Porterfield, Howard DGA-15P, Tiger Moth, CallAir A-2, Culver Cadet, Cygnet, Aeronca LB Low-Wing, Aeronca C-3, J-2 Cub, Spartan Executive, N3 Pup, Cessna Airmaster, Rose Parrakeet, Hannaford D-1, and a Westphal Parrakeet Replica … and the list goes on, for there were more than 200 airplanes on the field.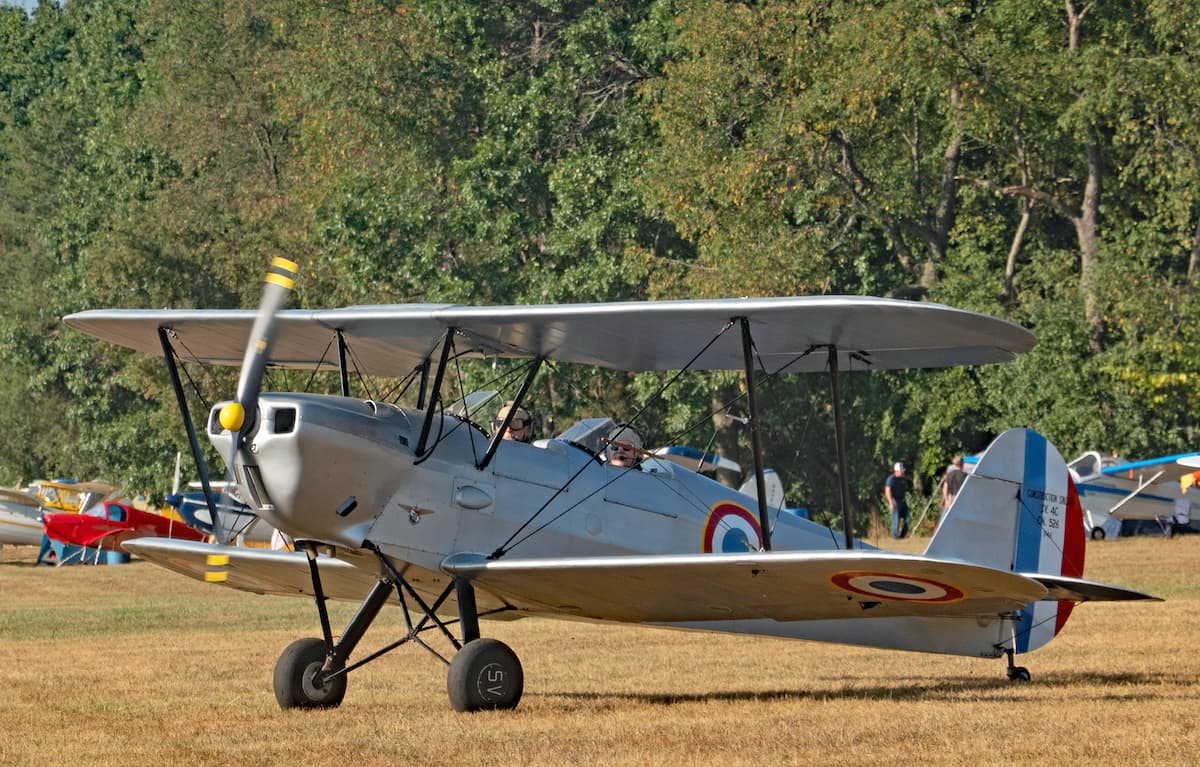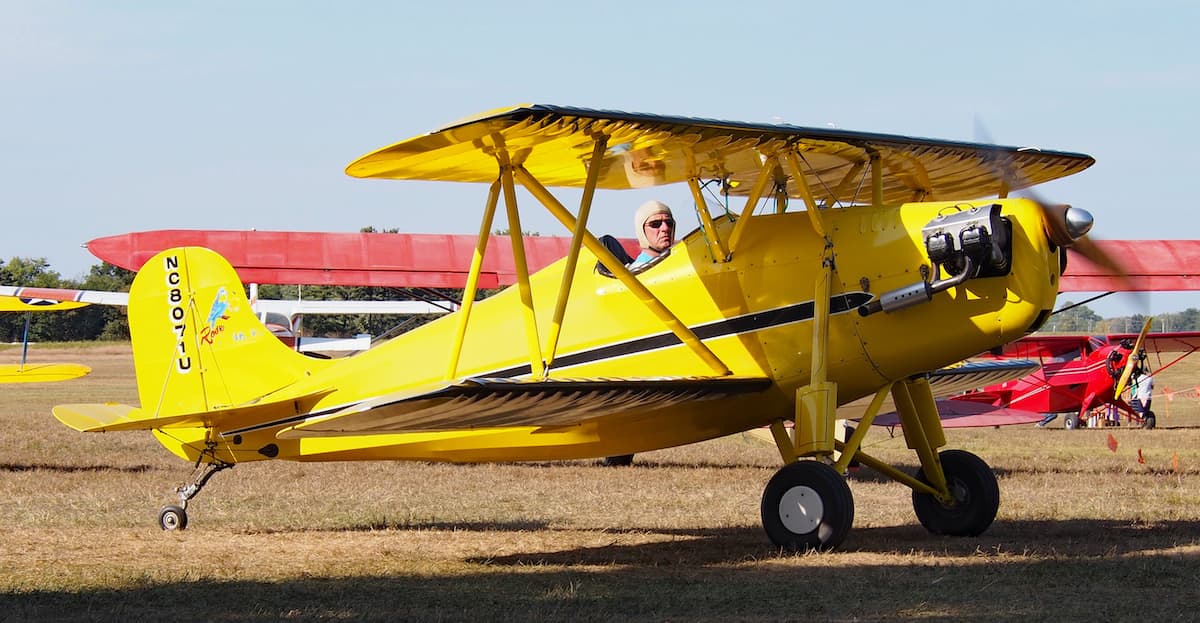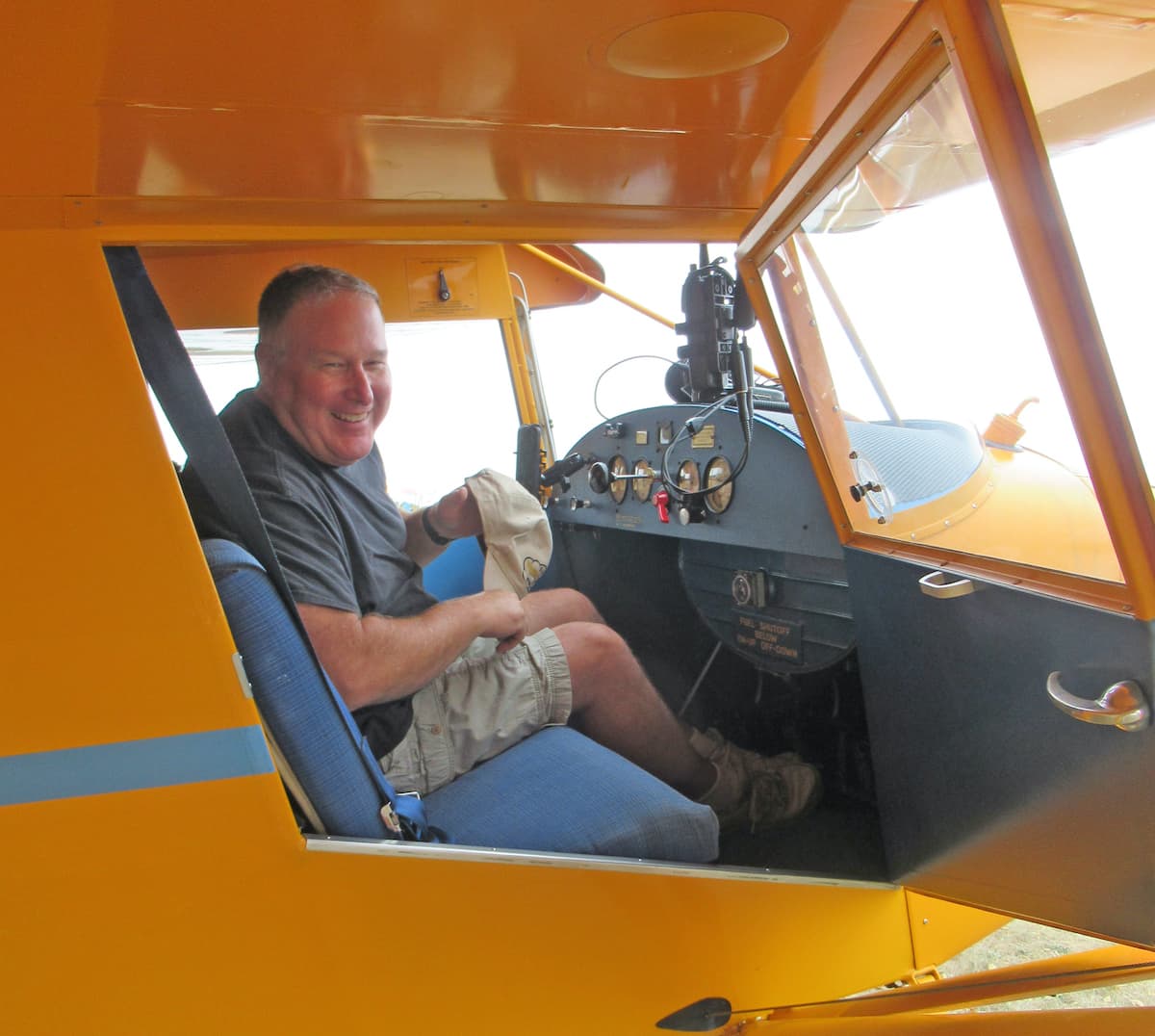 Notably, it was a pure delight to see and hear two OX-5 powered airplanes flying: The Poplar Grove scratch-built Jenny and Walt Bowe's Waco 9.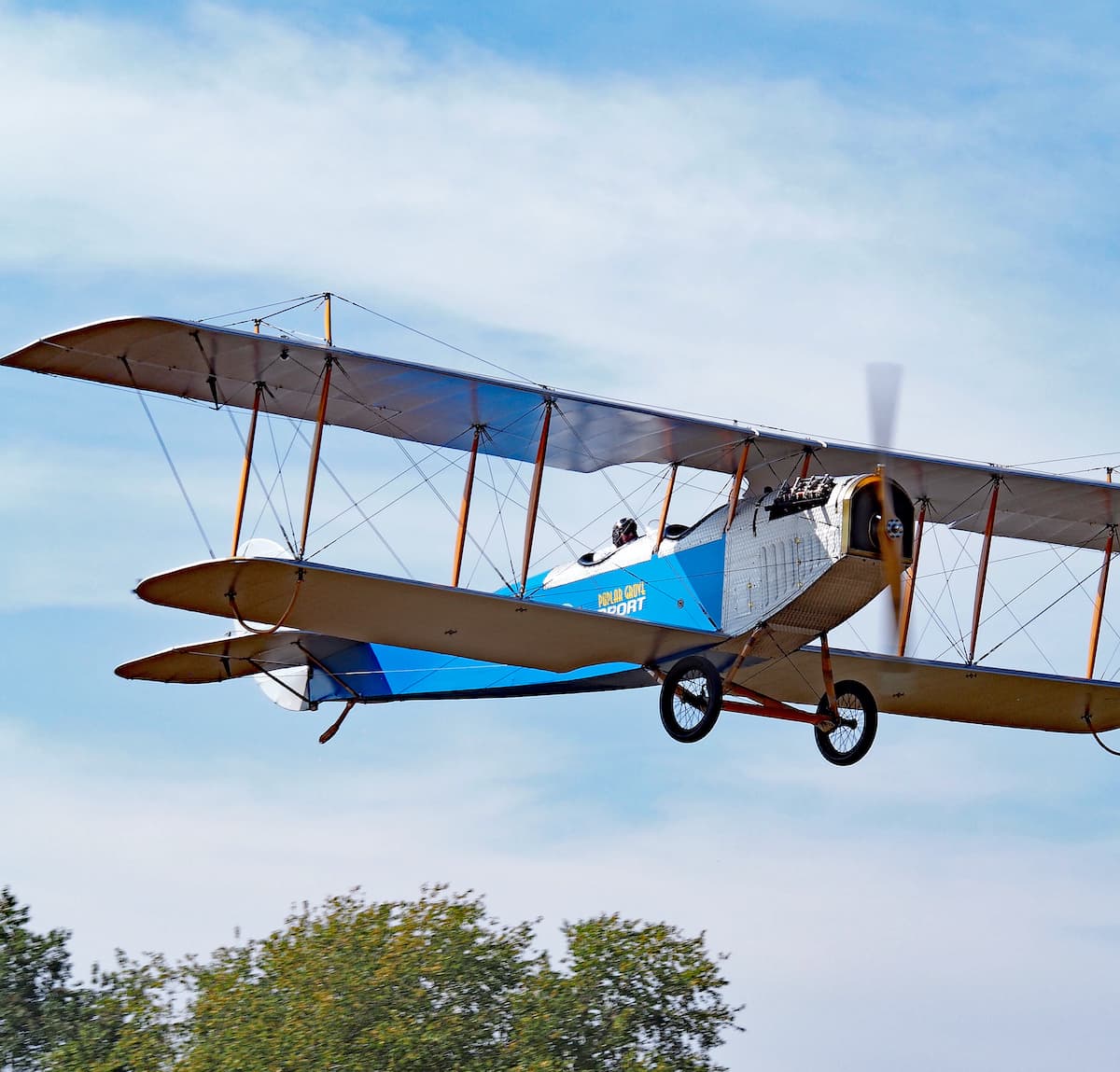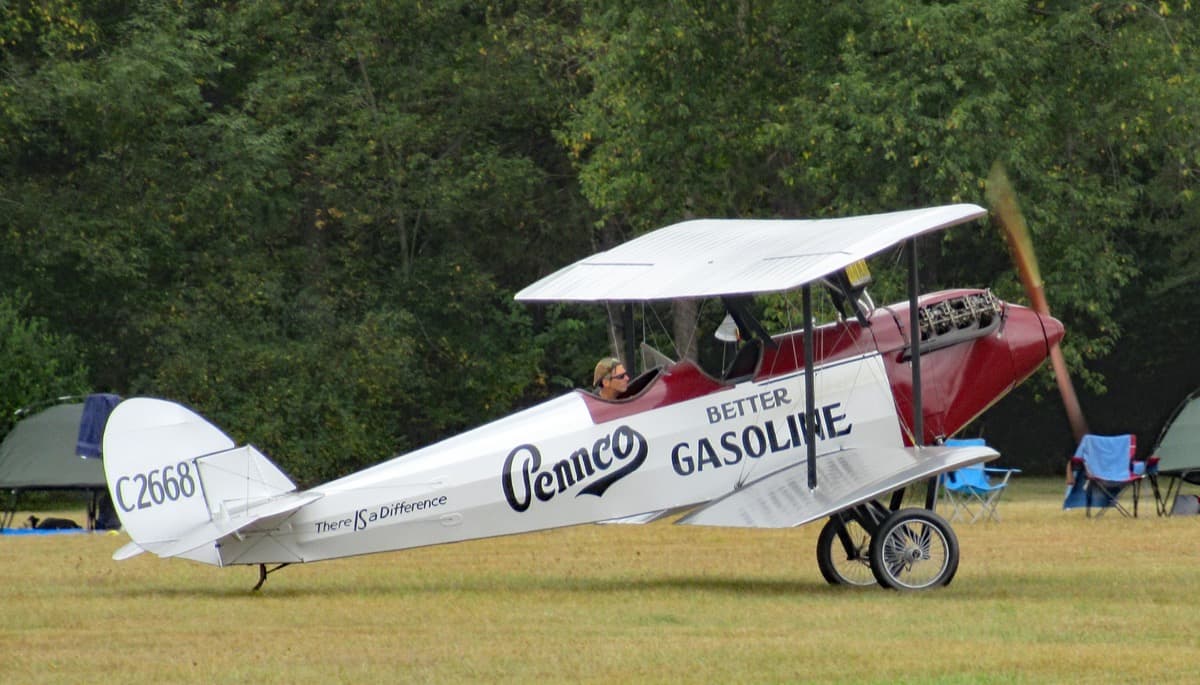 Like most fly-ins, the success of the event is thanks to volunteers, according to MAAC Director Luke Lachendro.
"It's really EAA Chapter 431 that picks up the weight of this fly-in, along with Hawk-Aire, which owns the airport. Many of their board members volunteer to do a lot of the legwork," he said.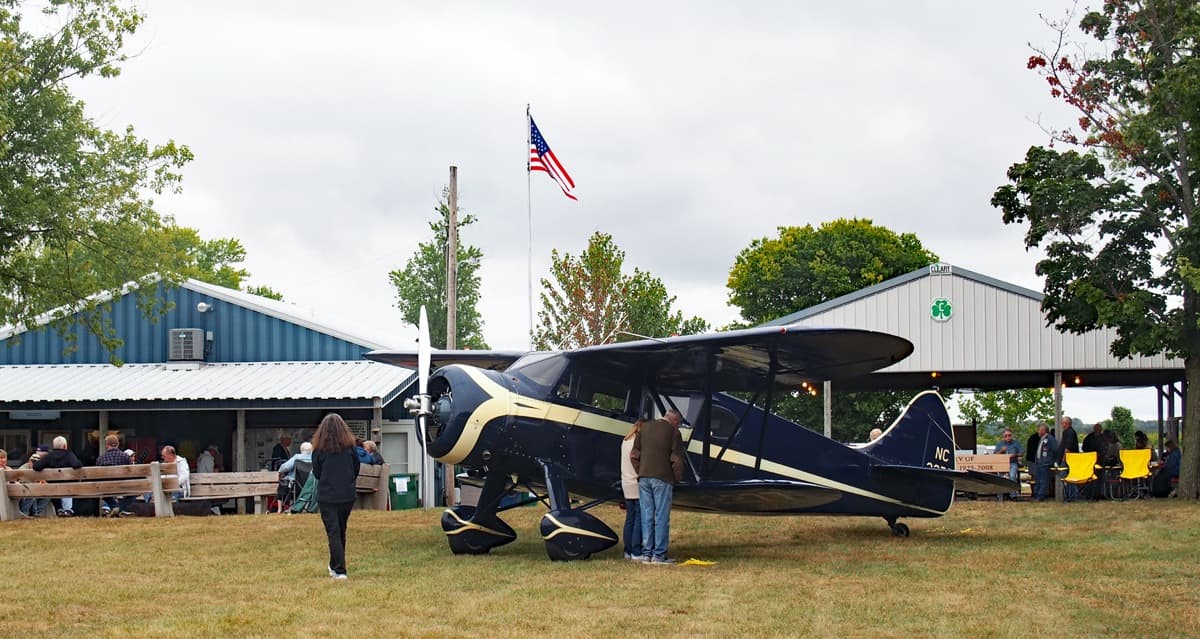 Dazzling Display
Another wonderful facet of this grassroots gathering is visiting the onsite Alfred & Lois Kelch Aviation Museum.
If you've never seen a 1932 Franklin Sport 90, or a 1929 Stearman C3B, or a 1931 Russell Light Monoplane … or a Szekely radial, or a Tank Aero engine … step right inside!
These are just a few of the rare aeronautical treasures and gems in this dazzling and well-tended collection. The Bill & Sue Knight Memorial Vintage Aircraft & Auto Hangar houses numerous flyable antiques and drivable automobiles.
History really is alive here — for example, the museum's 1938 Rearwin Sportster was flying frequently during the fly-in, as well as its Fleet Model 7.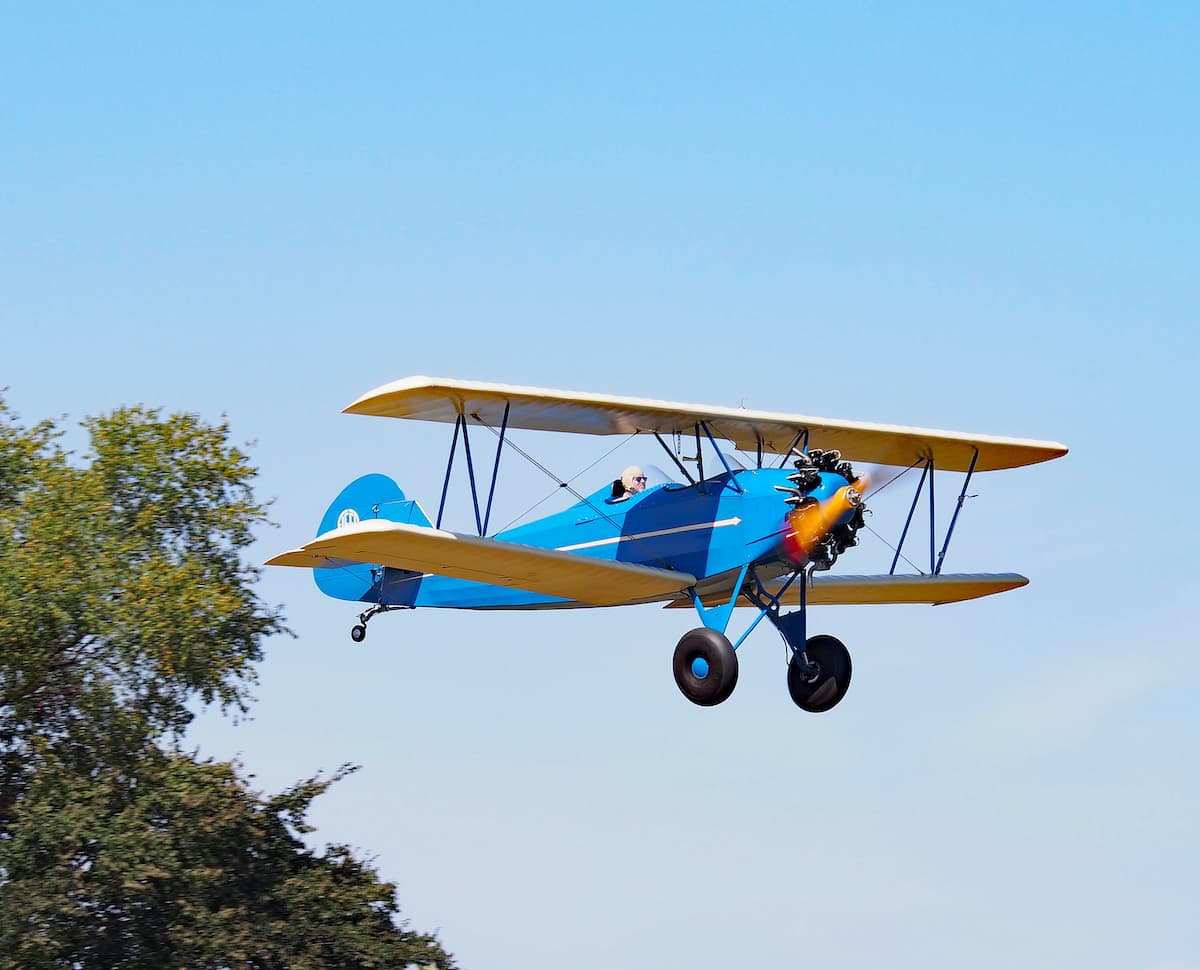 Admission is free, while donations are encouraged. Proceeds from the annual Fly Market in the Kent Joranlien Memorial Fellowship Hall benefit the museum.
This museum is thriving, thanks to its generous sponsors and supporters. Phase III is already under construction. Nestled between the other two large hangars, it will house the Welcome Atrium and is being funded by the Wagner Foundation.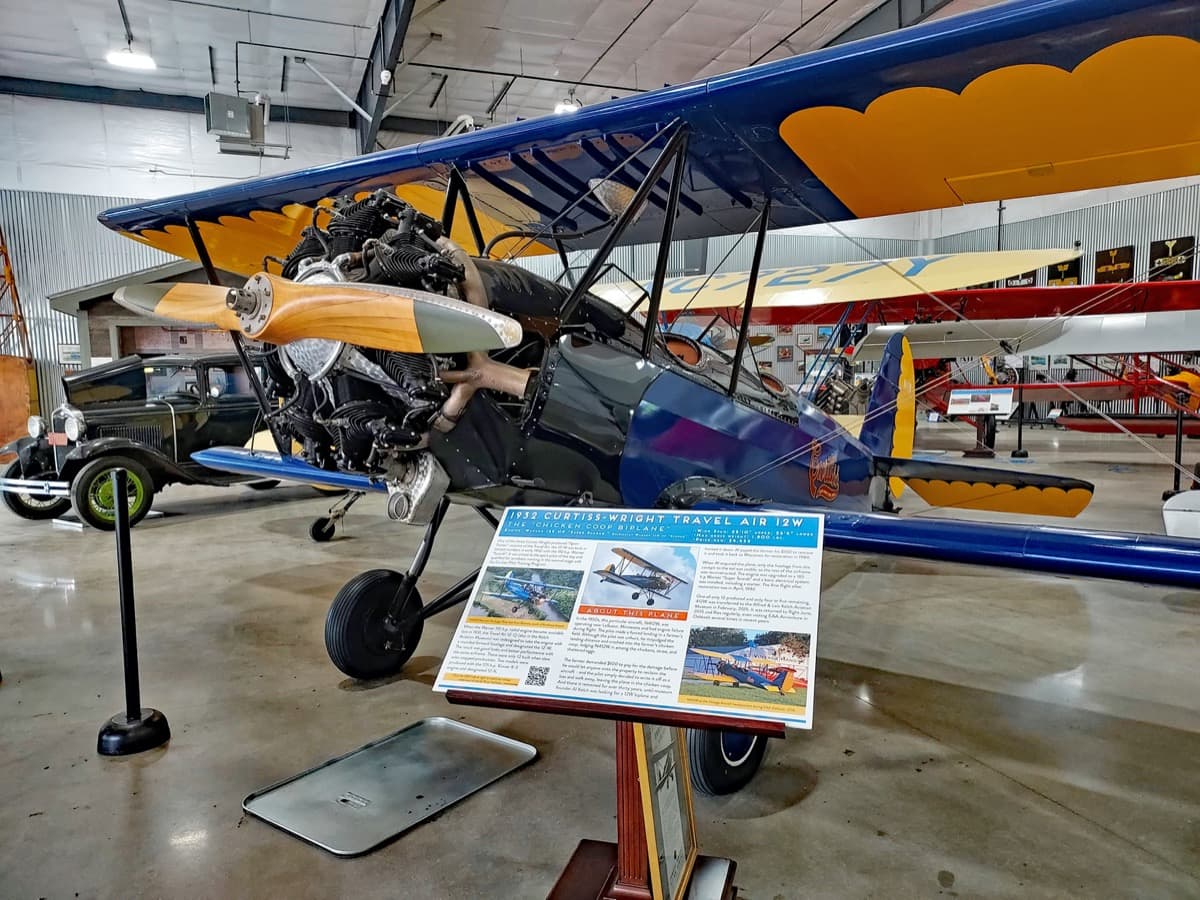 Intrigued by the Grassroots gathering? Then join MAAC, come to the fly-in, and experience the passion for antique aviation in its ethereal realm!
More Photos From the Fly-In