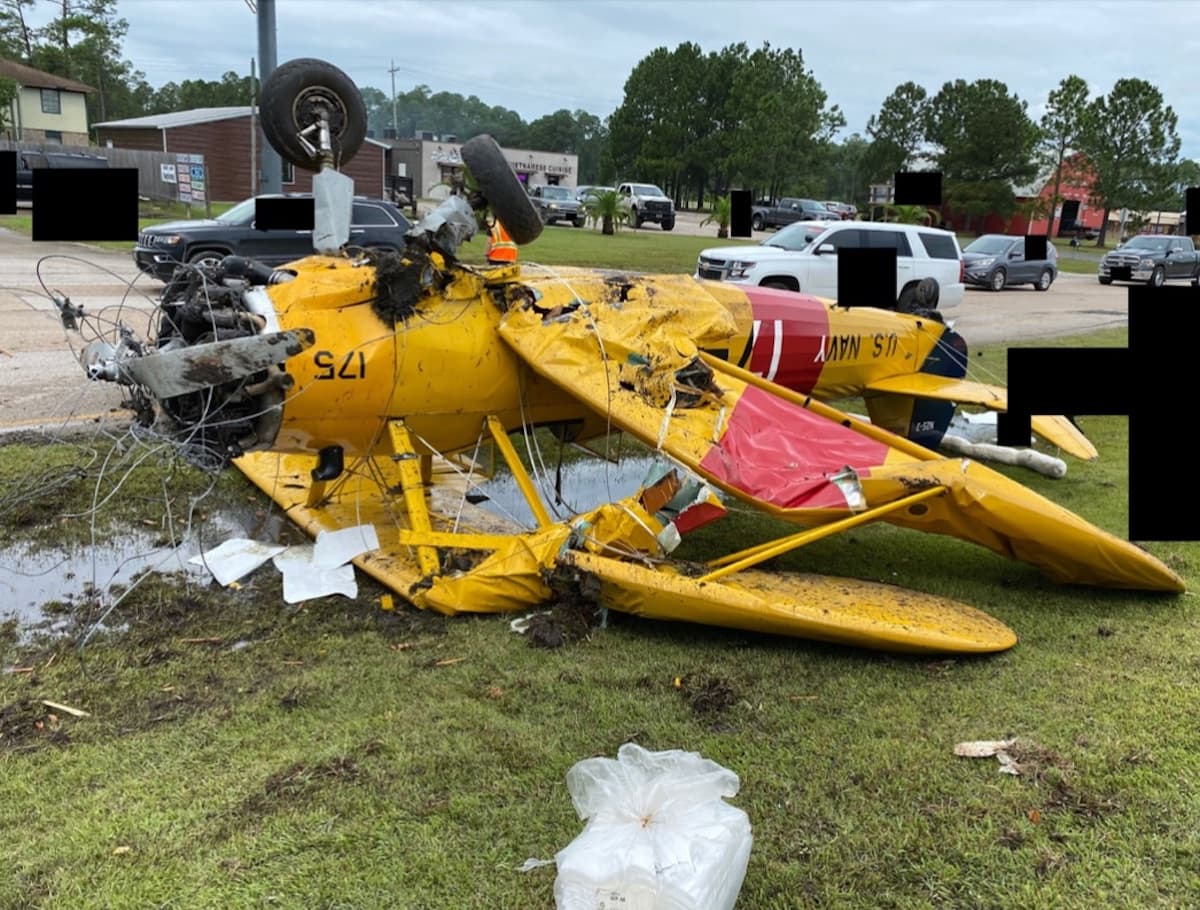 The pilot reported that while taking off from a road near Winnie, Texas, the Boeing PT-17 encountered a sudden wind shift that caused the airplane to settle.
As the airplane approached power lines above a road signal light and cables, the pilot decided to fly under the power lines. During the descent, the airplane hit the signal light cables. The airplane yawed to the left, hit the ground, and nosed over into a ditch on the side of the road coming to rest inverted.
The airplane sustained substantial damage to the wings and fuselage. The pilot sustained minor injuries.
In his NTSB Form 6120.1, the pilot reported that he put pressure on himself to fly the airplane to shelter due to approaching thunderstorms and would not recommend second guessing any approaching weather conditions. He stated that the abrupt wind changes from possible downdrafts were factors in the airplane's inability to clear the obstacles in its flight path.
Probable Cause: The pilot's decision to takeoff from a road with obstacles in his flight path and his failure to maintain control of the airplane when encountering changing winds from approaching thunderstorms which resulted in the airplane impacting signal light cables.
To download the final report. Click here. This will trigger a PDF download to your device.
This October 2021 accident report is provided by the National Transportation Safety Board. Published as an educational tool, it is intended to help pilots learn from the misfortunes of others.