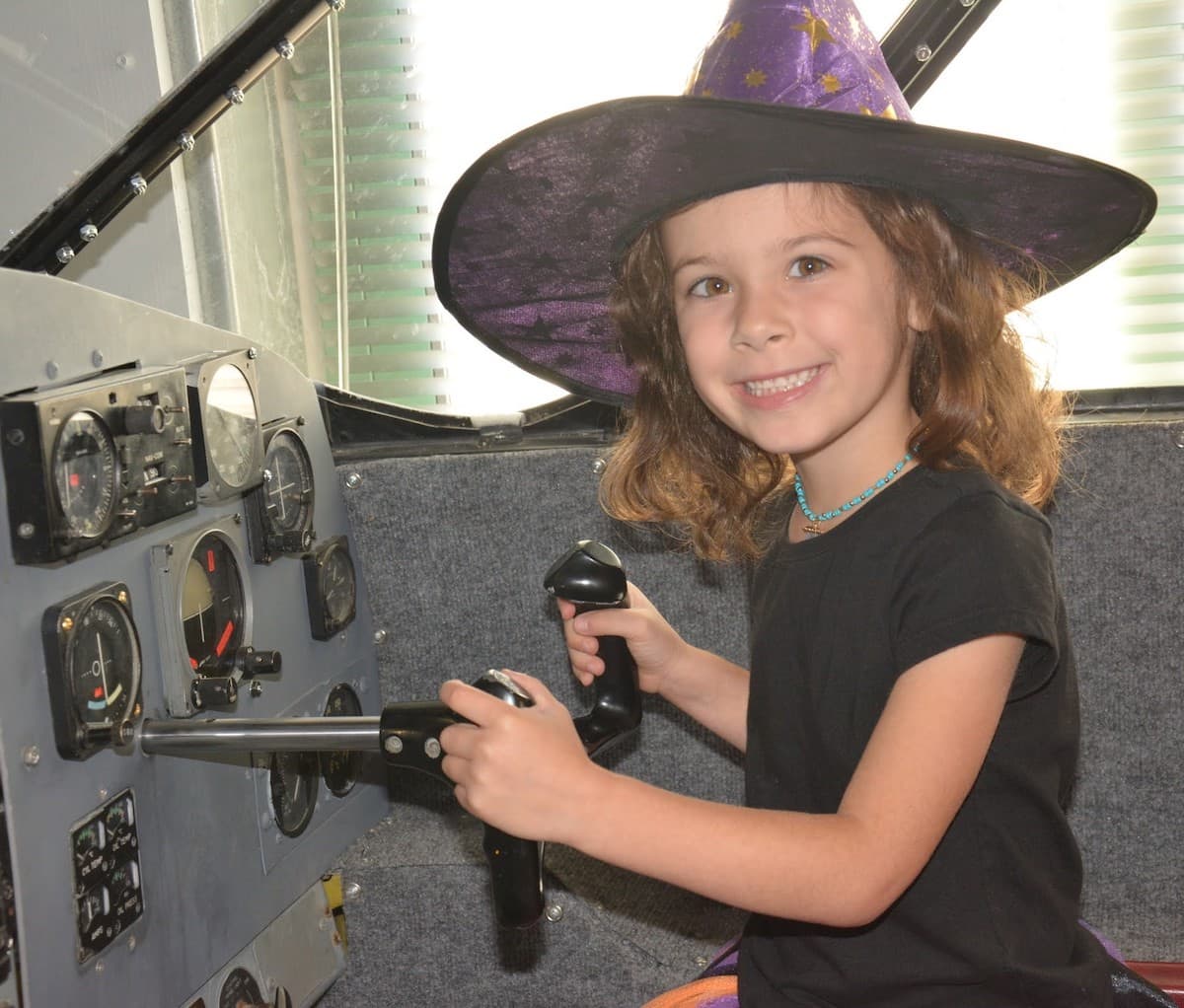 Long before the Wright brothers took to the sky, the original aviators were witches on their broomsticks.
That's according to the folks at the Aviation Museum of New Hampshire, who will be busy Oct. 21, 2023, handing out official Broomstick Pilot Licenses to kids 12 and under at the museum.
That's after the kids go through a brief "ground school," which includes meeting the ghosts of past aviation pioneers, who will describe their achievements and explain basic principles of flight.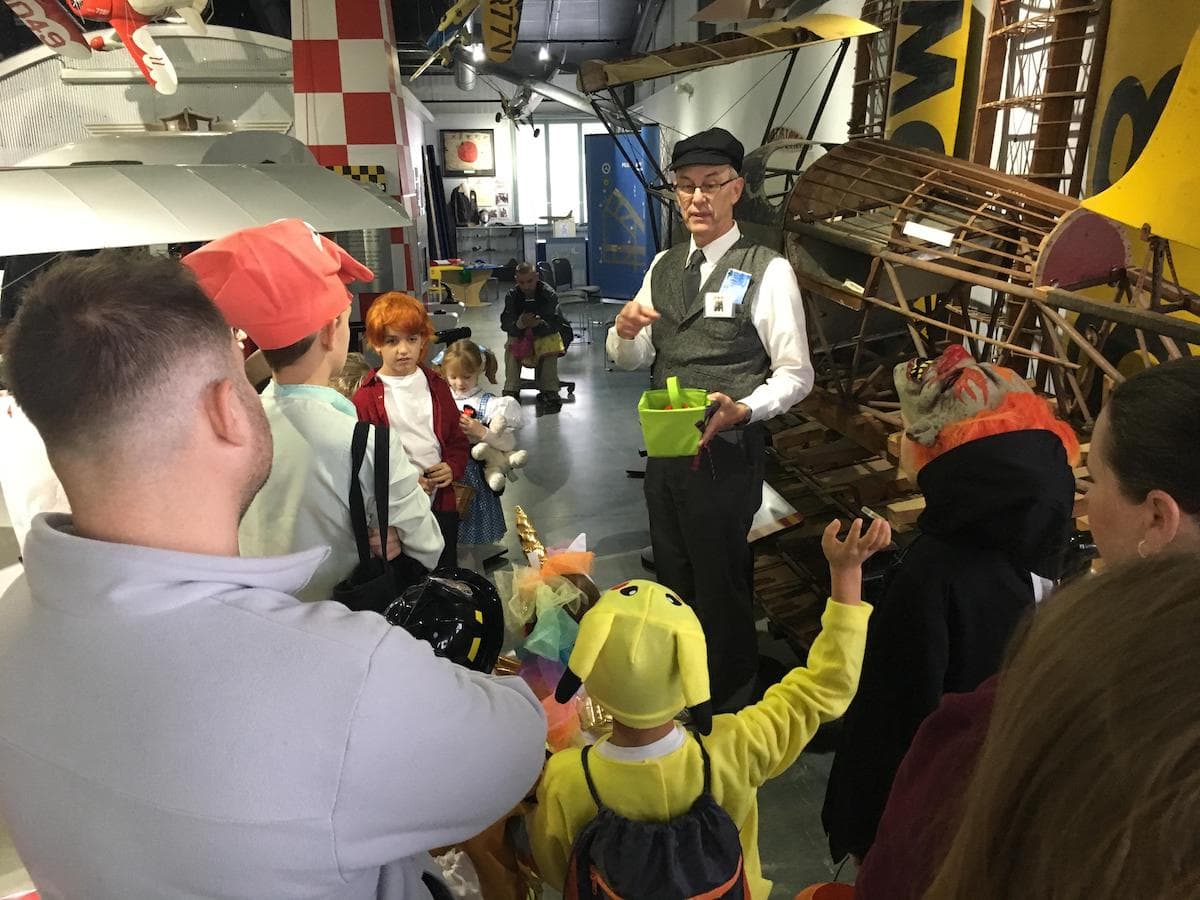 Spirits expected to be on hand include the ghosts of legendary aviators Charles Lindbergh, Amelia Earhart, and Alan Shepard.
Each ghost will reward young broomstick pilots with Halloween treats after listening to a brief talk.
Broomstick Pilot Licenses are issued under the authority of Glenda the Witch, the Aviation Museum's Official Broomstick Check Pilot, who will be on hand to greet applicants and supervise the licensing process.
Headshots will be taken of each applicant for their license, which will be awarded at the completion of ground school.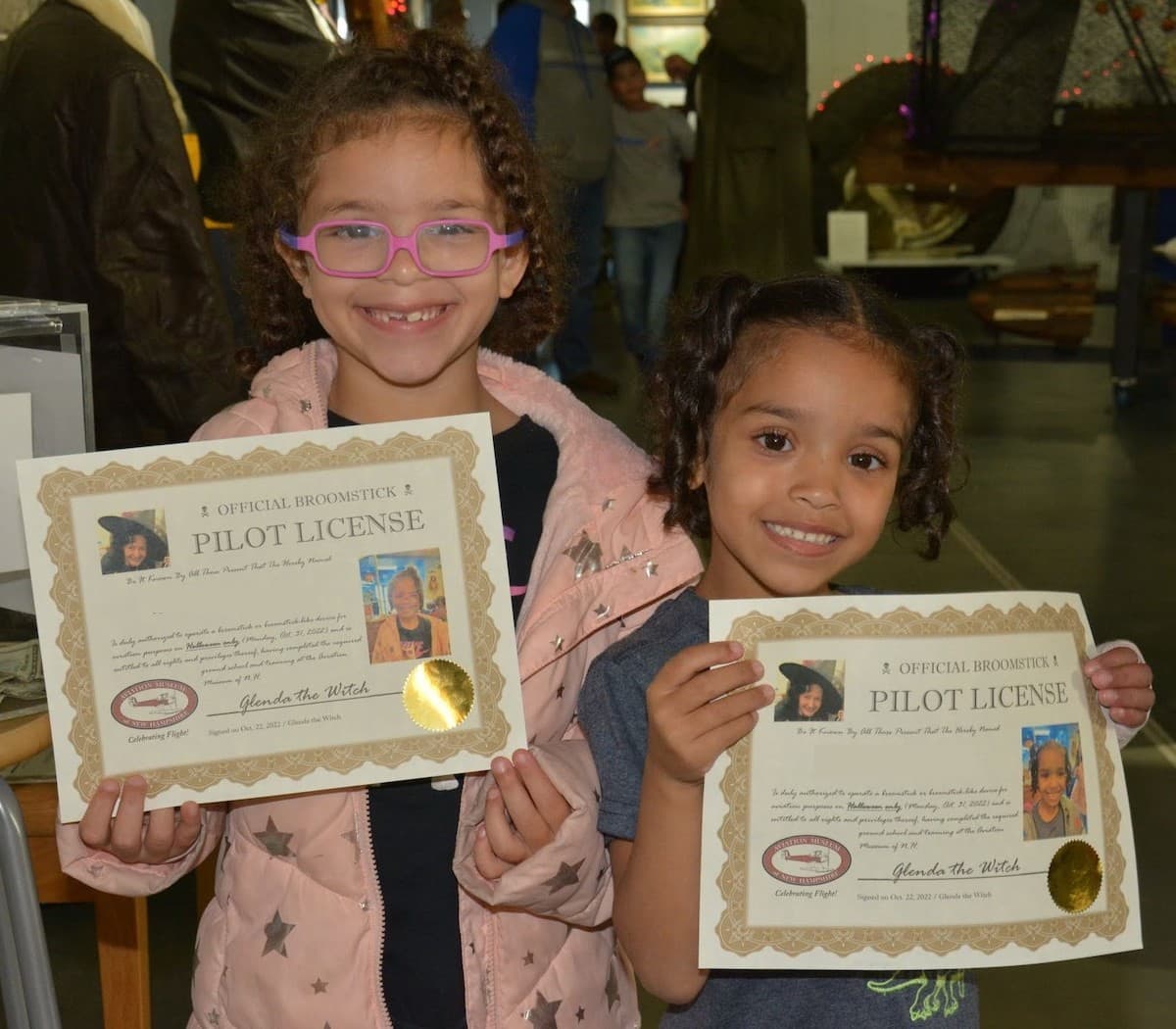 The license, which will be valid on Tuesday, Oct. 31, 2023, entitles the bearer to operate any broomstick or broomstick-like device for aviation purposes only.
"Just like regular pilots, anyone wishing to fly a broomstick or broomstick-like device must obtain an official license," said Jeff Rapsis, executive director of the non-profit museum, which is based in the 1937 art deco passenger terminal at Manchester-Boston Regional Airport (KMHT). "We're delighted to give families a way to prepare for Halloween by being the regional bureau for official Broomstick Pilot Licenses."
Kids age 12 and under may obtain a license for free by visiting the museum. Admission charges apply for visitors 13 and above.
The museum is open to the public Fridays and Saturdays 10 a.m. to 4 p.m. and Sundays 1 to 4 p.m. Admission to the museum is $10 for adults, $5 for those 6 to 12, kids 5 and under free, with discounts for seniors and veterans.
All Broomstick Pilot's License applicants 12 and under will be admitted free on Saturday, Oct. 21. Broomstick pilot licenses will be awarded from 10 a.m. to 2 p.m.
For more information: AviationMuseumofNH.org or call (603) 669-4820.