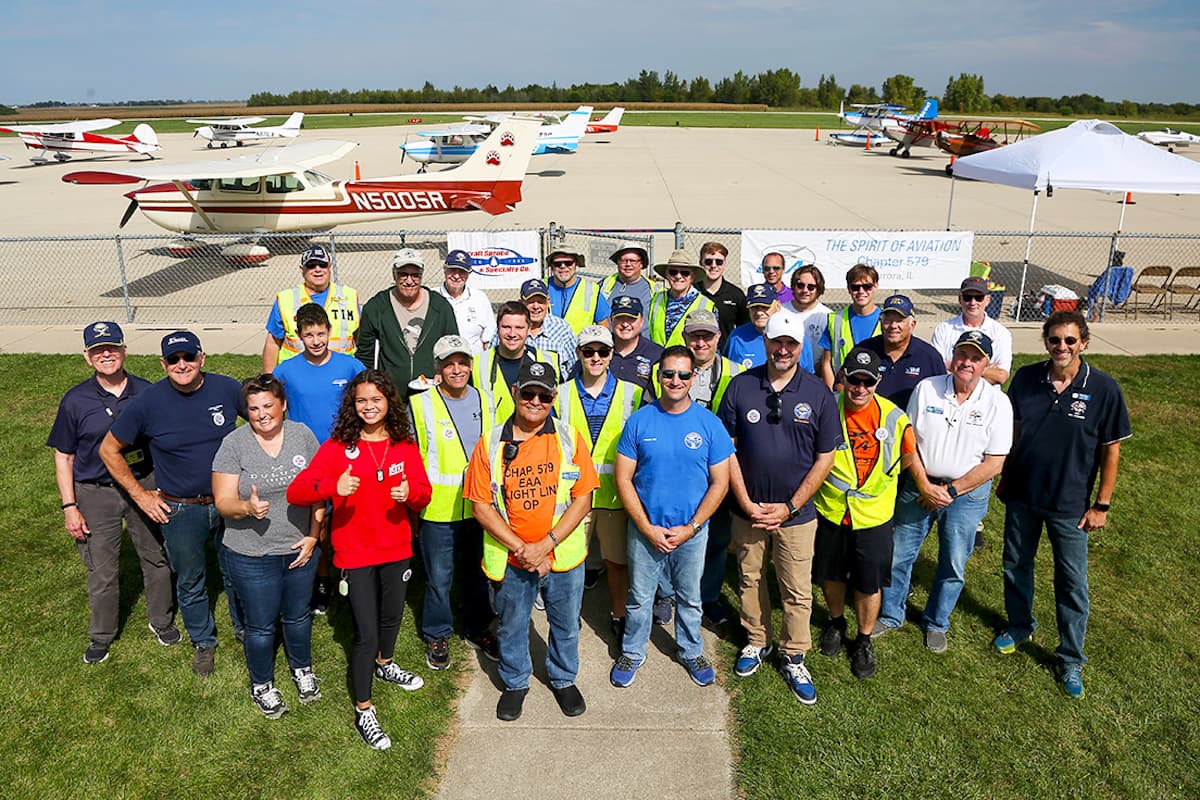 EAA Chapter 579 in Aurora, Illinois, which has been one of the most active chapters over three decades of the Young Eagles program, reached a milestone Sept. 23, 2023, when it surpassed 20,000 Young Eagles flown.
Officials with the Experimental Aircraft Association say they believe it is the first EAA chapter to reach that total.
Tim Dahnke and Chris Gauger from EAA headquarters, who were at the Sept. 23 flight rally, presented EAA Chapter 579 and its president, Mike Baer, with a banner and plaque commemorating the achievement.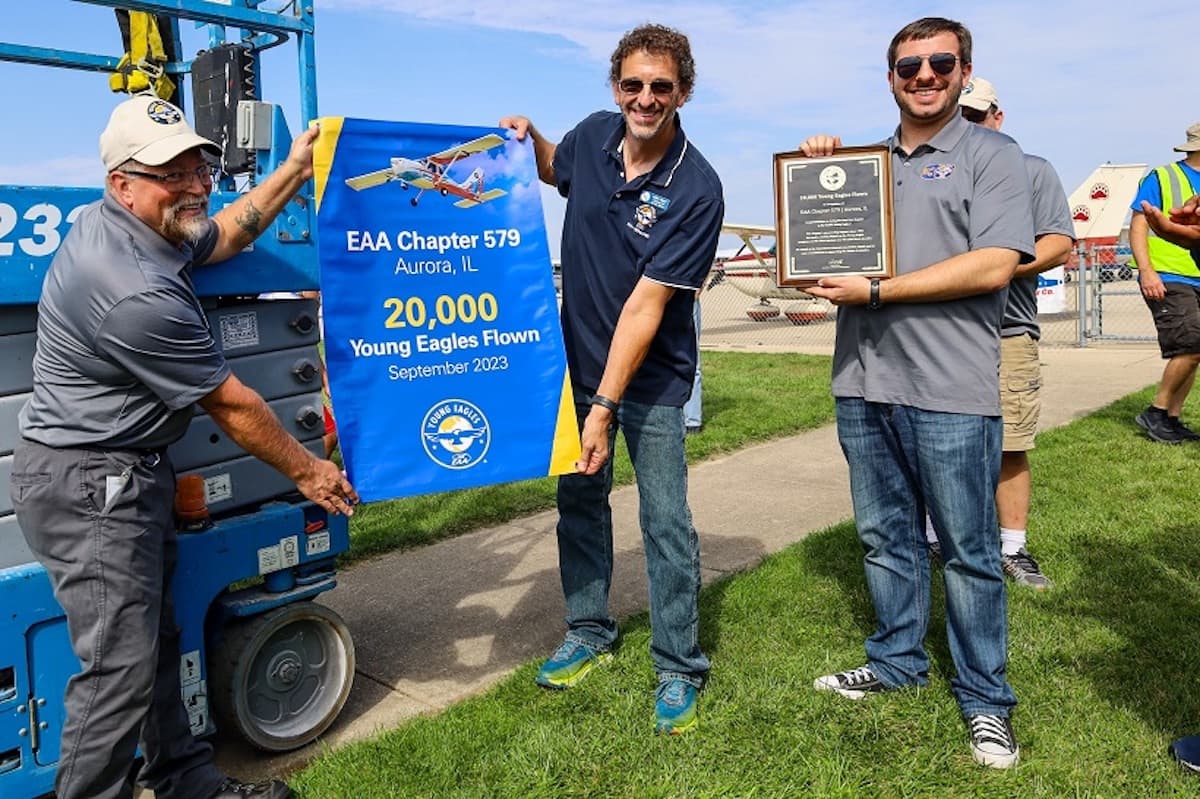 "I want to thank the hundreds of volunteers who over the past 30 years helped EAA Chapter 579 reach our historic milestone of 20,000 Young Eagles flown," Baer said. "A big thanks to the 41 chapter volunteers here today, along with our friends at REVV Aviation, the staff in the Aurora tower, and our guests from EAA HQ who helped share the magic of flight with 152 very happy Young Eagles and their families."
According to EAA officials, EAA Chapter 579 was one of the first EAA chapters to host a flight rally after Young Eagles was founded in 1992. It has hosted regular flight rallies ever since.