The pilot reported that while in level cruise flight over an area of remote and unpopulated terrain near Chickaloon, Alaska, at an altitude of about 1,500 feet mean sea level, he noticed a dark flash in the upper left corner of the Cessna 180's windscreen.
He immediately pitched the nose of the airplane down and to the right to avoid another airplane.
With his airplane operating normally and unaware that the two airplanes had contacted each other, he continued to his destination airport.
During a post-flight inspection, he noticed black marks and metal damage on the upper surface of the left wing.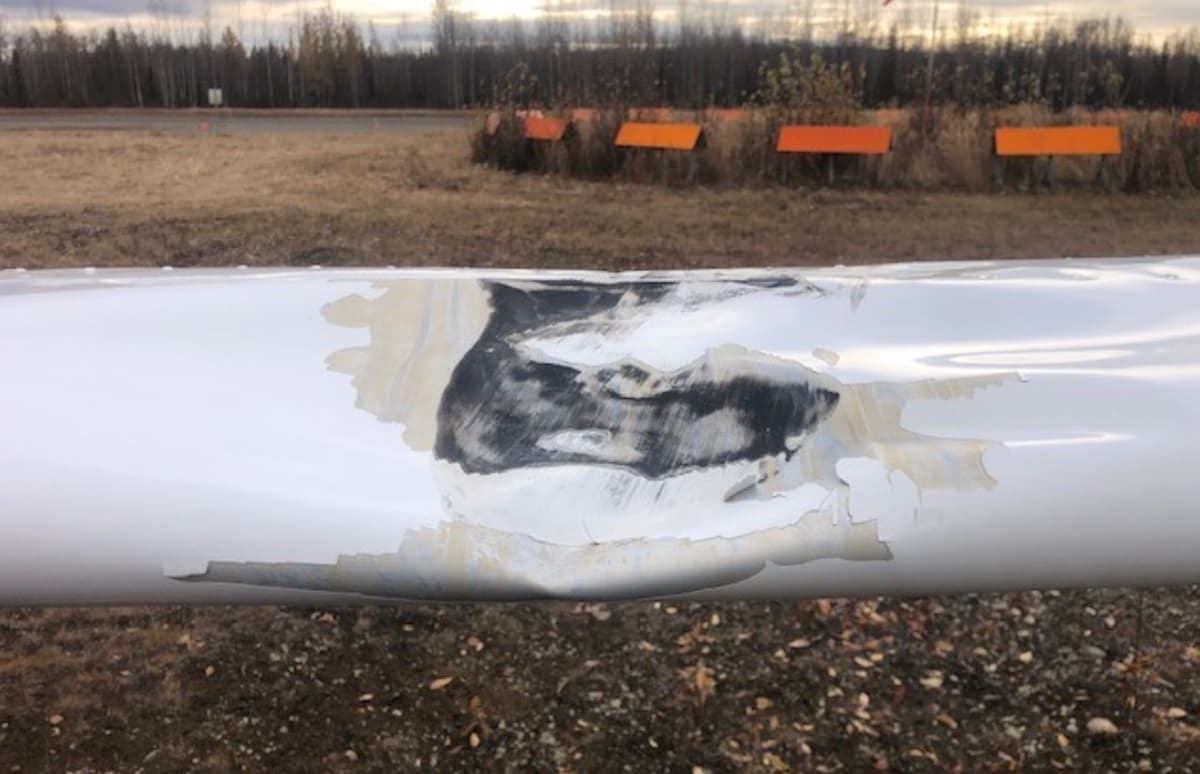 A post-accident examination revealed that the airplane had sustained substantial damage to the left wing and what appeared to be a black tire mark.
The other aircraft involved has not been identified.
Probable Cause: A mid-air collision for reasons that could not be determined based on the available evidence.
To download the final report. Click here. This will trigger a PDF download to your device.
This October 2021 accident report is provided by the National Transportation Safety Board. Published as an educational tool, it is intended to help pilots learn from the misfortunes of others.