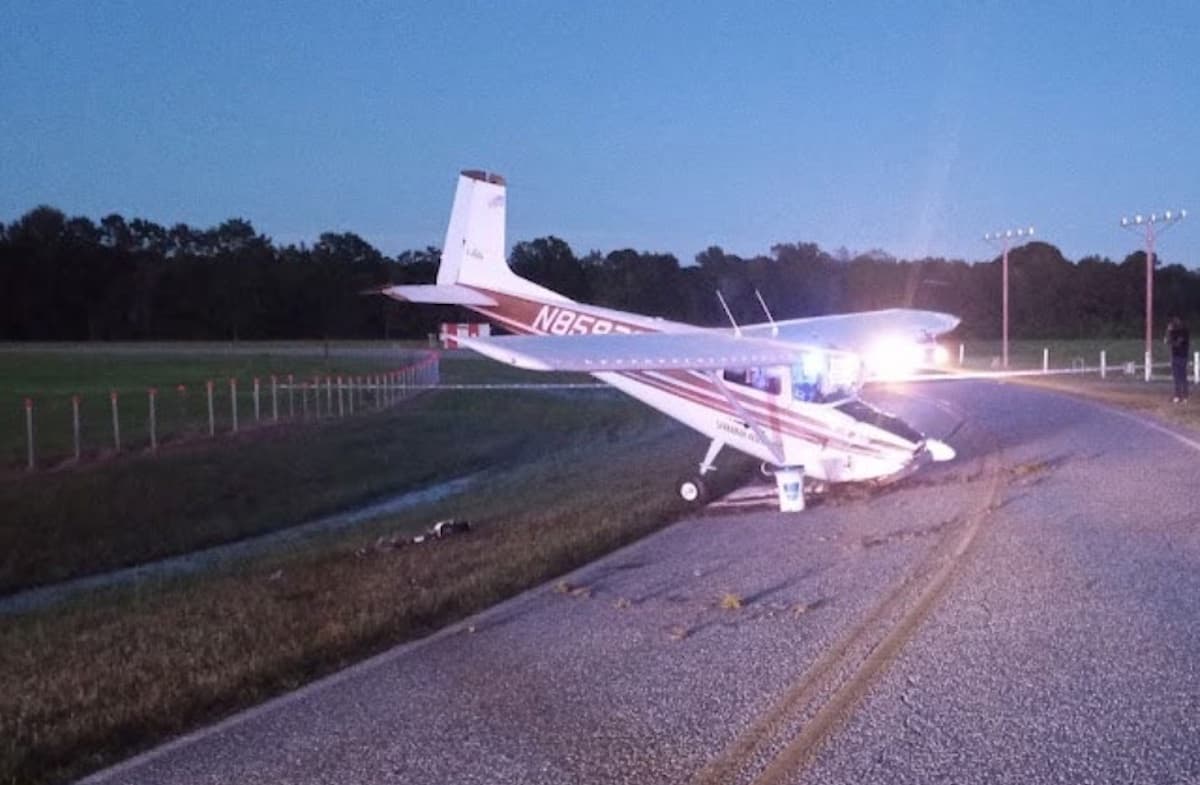 The student pilot was conducting a solo cross-country flight and was preparing to return to his home airport.
After takeoff, he observed a storm cloud along his intended route of flight and elected to return to the airport in Statesboro, Georgia, to wait for it to pass.
Prior to touching down, he observed an airplane on the opposing runway flying directly towards him. He veered to the right to avoid a collision and landed on the remaining runway, however, he stated that he panicked and failed to reduce power and apply sufficient braking.
The Cessna 172 exited the runway, proceeded down an embankment, and hit an airport perimeter fence before it came to rest, which resulted in substantial damage to the left wing.
Probable Cause: The student pilot's failure to reduce power and apply sufficient braking after landing, which resulted in a runway excursion and impact with objects and terrain.
To download the final report. Click here. This will trigger a PDF download to your device.
This October 2021 accident report is provided by the National Transportation Safety Board. Published as an educational tool, it is intended to help pilots learn from the misfortunes of others.