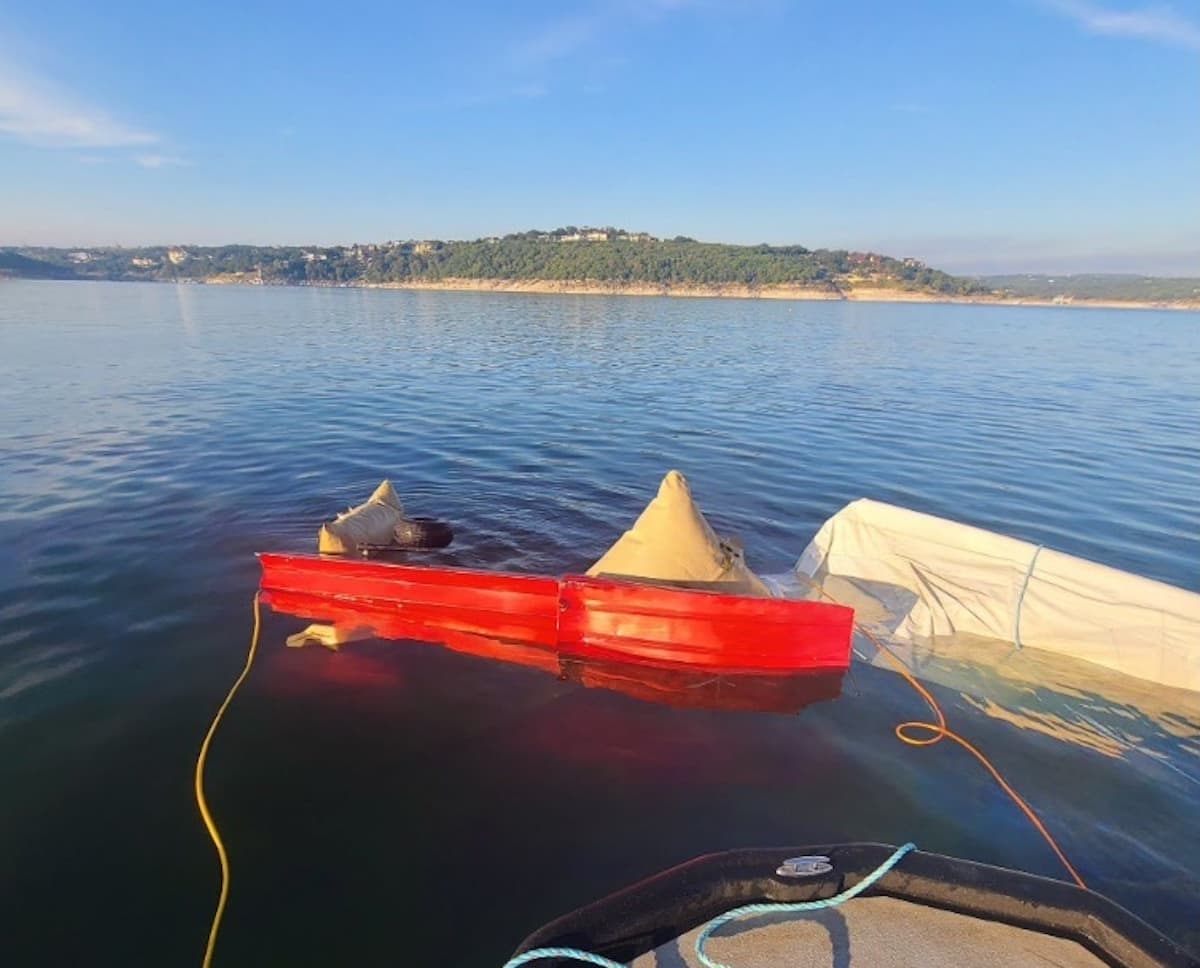 The pilot's wife, who witnessed the accident, reported that the pilot trailered the weight-shift-control Sea and Sky Cygnet to a nearby marina on Lake Travis near Point Venture, Texas, set up the aircraft, and took off from the marina.
He flew westbound about 150 feet above the water and made several turns without issue.
Another witness reported that the engine sounded "normal" and "steady" when she observed the aircraft pitched up steeply. She reported thinking the pilot was doing an aerobatic maneuver because the aircraft kept climbing. However, the nose of the aircraft dropped and it descended rapidly.
The aircraft hit the water in a nose-low attitude and sunk.
Neither witness noted any visual anomalies with the aircraft.
Video of the accident showed the aircraft flying level above the water. The nose and left wing dropped, and the aircraft descended rapidly. It hit the water left wing low.
The aircraft hit Lake Travis about 200 yards southwest of Point Venture peninsula and sank in about 30 feet of water. The wing was observed bent forward in front of the aircraft. The aircraft was located and recovered to a nearby boat launch.
The pilot died in the crash.
The wife of the pilot reported that the pilot had been flying for 25 years in various airplanes. He purchased the accident aircraft in July 2021 and flew it with two different flight instructors until August 2021, when he moved the aircraft to Texas. He flew it about two weekends each month, conducting several flights during those weekends. Most of the pilot's flights were over the ocean, however, he had flown over Lake Travis a few times. She mentioned that the wind at Lake Travis is very different than over the ocean and the water level changes quite a bit at different times of the year.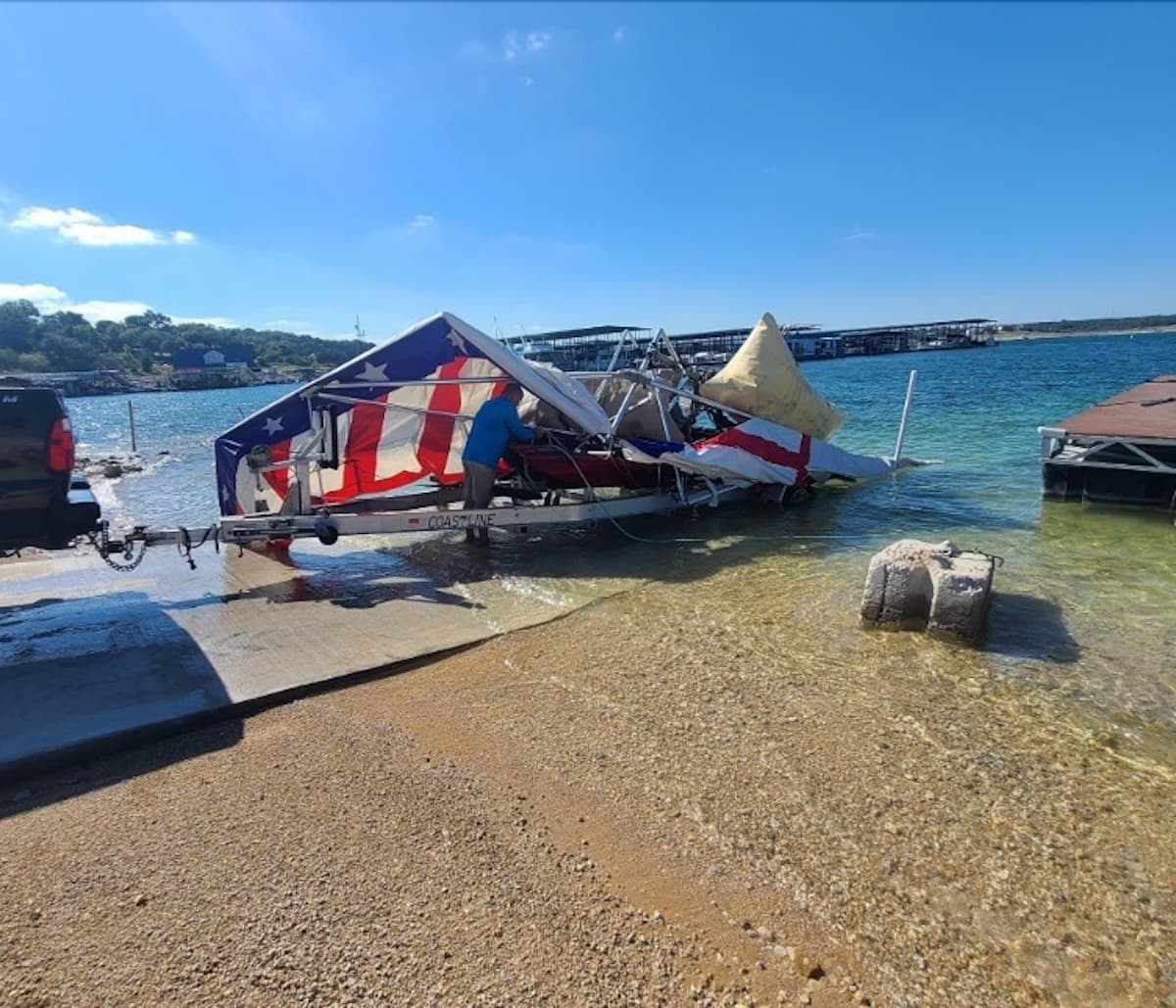 Lake Travis is a very wide meandering river surrounded by terrain that can cause several areas of varying local wind circulations.
According to the FAA Advisory Circular, "Aviation Weather," local winds are small-scale wind field systems driven by diurnal heating or cooling of the ground. Air temperature differences develop over adjacent surfaces and air rises over the warmer surface and sinks over cooler surface. Low-level pressure gradients develop with higher pressure over the cooler, denser air, and lower pressure over the warmer, less dense air.
Low-level winds develop and generally blow from high-pressure to low-pressure. Varying coastlines, such as a peninsula, also affect local winds by creating areas of convergence.
Probable Cause: The pilot's abrupt pitch up maneuver in response to the localized wind conditions, which resulted in an aerodynamic stall at low altitude and subsequent impact with water.
To download the final report. Click here. This will trigger a PDF download to your device.
This October 2021 accident report is provided by the National Transportation Safety Board. Published as an educational tool, it is intended to help pilots learn from the misfortunes of others.