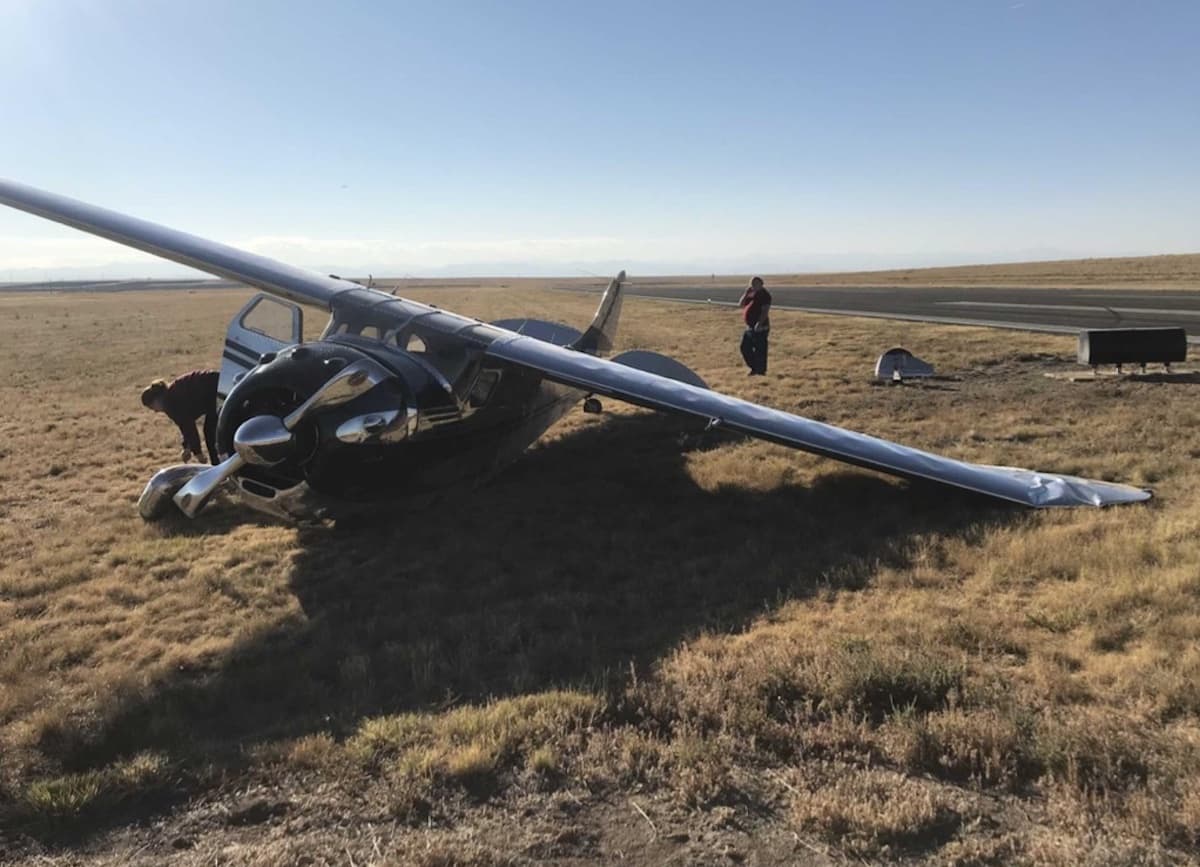 The pilot reported he was landing at the airport in Watkins, Colorado, in his tailwheel-equipped Cessna 195 when it suddenly swerved to the right shortly after the tailwheel contacted the runway surface during the landing roll.
He applied left rudder and brake to regain directional control, but the airplane veered off the right side of the runway into a grass area.
The left main landing gear (MLG) spring fractured where the spring entered the fuselage, which resulted in the airplane coming to rest on the lower left fuselage in a left wing down attitude.
The left wing, left aileron, and the fuselage sustained substantial damage. The pilot sustained minor injuries in the crash.
Post-accident examination of the left MLG spring revealed a preexisting fatigue crack that initiated from the upper forward edge of the spring adjacent to the fuselage.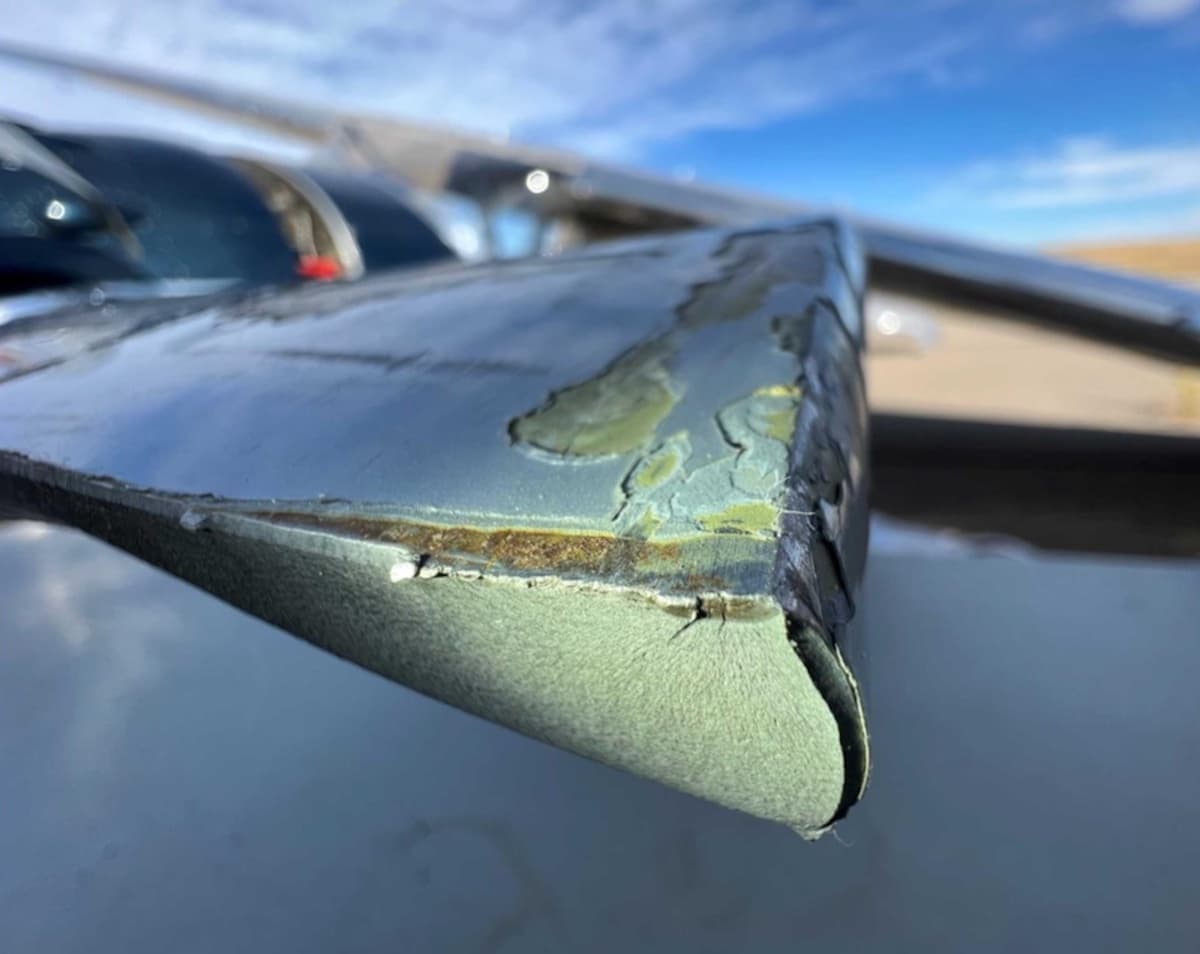 The fatigue crack likely reduced the overall strength of the landing gear spring which resulted in its separation during the landing roll.
Probable Cause: The separation of the left main landing gear spring during landing roll due to a preexisting fatigue crack.
To download the final report. Click here. This will trigger a PDF download to your device.
This October 2021 accident report is provided by the National Transportation Safety Board. Published as an educational tool, it is intended to help pilots learn from the misfortunes of others.