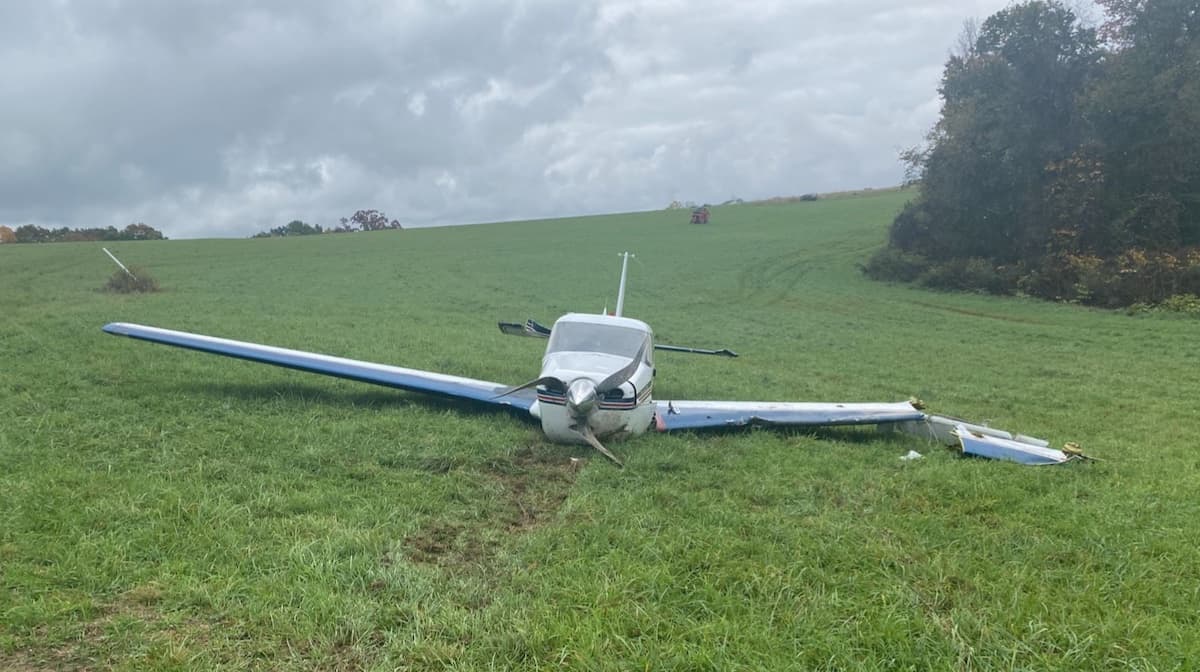 According to the pilot, he was in cruise flight when the Piper PA-24's engine lost full power.
He told investigators that he did not have enough time to attempt a restart of the engine or to switch fuel tanks due to the low altitude of the airplane.
He elected to conduct an off-field emergency landing near Sligo, Pennsylvania.
During the landing, the airplane hit a tree, which resulted in substantial damage to the left outboard wing, right horizontal stabilizer, and fuselage.
Examination of the airplane by an FAA inspector revealed the fuel selector was positioned on the right fuel tank-AUX position. The right fuel tank-AUX fuel tank was checked, and no fuel was discovered in the tank. However, about 75 gallons of fuel was drained from the remaining tanks.
In a telephone interview with the pilot, he stated that took off on the right AUX tank.
Probable Cause: A total loss of engine power due to fuel exhaustion as a result of the pilots mismanagement of fuel.
To download the final report. Click here. This will trigger a PDF download to your device.
This October 2021 accident report is provided by the National Transportation Safety Board. Published as an educational tool, it is intended to help pilots learn from the misfortunes of others.