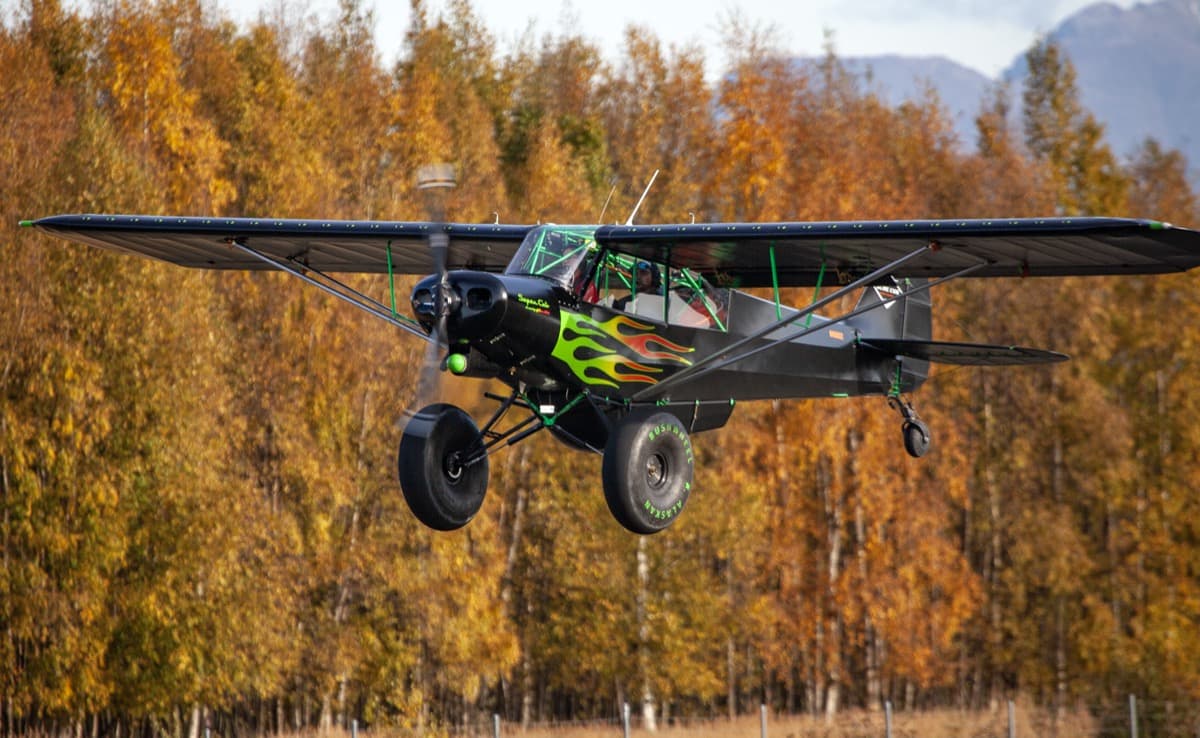 Rob Stapleton submitted this photo and note: "A newly rebuilt Super Cub by Acme Cub takes off from the Lake Hood gravel strip in Anchorage, Alaska, during the autumn Birch foliage. The Super Cub is sporting flames from the engine cowling and dayglow green powder coated fuselage tubing, trim including VGs and jury struts with all the modifications needed for off-airport operations. The Cub is flown by student pilot Emilie Williams and her CFI behind a Lycoming O-360 180-hp engine. The Cub has earned a local name as the Gangster Cub."
Would you like to have your photo featured as Picture of the Day? You can submit it via this form.
All photos sent in for Picture of the Day are also considered for our new Page 4 photo feature in the print issue of General Aviation News, as well as A Year in Pictures in the December issues.
Click here to see the photo of the day archives.